Final Fantasy XVI Producer, Maoki Yoshida, has been vocal over the last few months about his upcoming game, and what he thinks Japanese Role-Playing Games should be in the context surrounding his decision making on Final Fantasy XVI's development. 
In an interview with the Japanese podcast, Hentai No Hikaru, Yoshida went in depth about his role as the newest Final Fantasy producer, his history in the Role-Playing genre, racism in games, and yes, the JRPG controversy. 
We thank Matado Jurado for the transcript of the podcast below:
Interviewer: We are honored to be graced by your (referring to Yoshida) presence here, as we near Final Fantasy XVI's launch! Is the game finished?
Yoshida: It has been finished for two years! Truly, we could have launched Final Fantasy XVI early last year, and I would have been satisfied. This is one of the smoothest development cycles that I have ever been a part of.  I truly feel that this game is a throwback to pre-internet games, as the game is finished in complete form. I don't expect a day one patch, as the game is as polished as can be.
This reminds me of my early start in the 1990s, when I used to work on Dragon Quest.
Interviewer: Given the more mature direction of Final Fantasy XVI. Is this the Final Fantasy that finally recaptures the magic of Sakaguchi's Final Fantasies, at least in the West?
Yoshida:  Who is Sakaguchi? (Laughs). I don't pay attention to those (past Final Fantasy reception) things. I just make role-playing games to the best of my ability. My team, and myself, we are all aware of the importance and relevance of Final Fantasy within the role-playing genre and gaming itself. Final Fantasy VII continues to be Japan's most liked Final Fantasy, nearly 3 decades after its release.
On the western front, what can I say? I just don't think they should look at us, and say that we are making a "JRPG".  That will hurt our game's sales, and perhaps even its (critical) reception, given the discriminatory and derogatory connotations that the term historically carries.
The term was coined by American journalists in 2008 to belittle our games in the face of their Mass Effects, Oblivions, etc. When we were told that we were making "Japanese Role-Playing Games",  they were telling us that we were making an inferior product.
Interviewer: It is good you mentioned the JRPG issue again. Why do you think the West categorizes Japanese made role-playing games, as Japanese Role-Playing Games? Why such a classification?
Yoshida: Honestly, I don't know! It is baffling. It is not like our country is known for developing turn-based, linear role-playing games, in which a teenage hero and his band of anime styled misfits suddenly embark on a quest to save the world from a villain who wants to become a god. 
Those stereotypes…they are derogatory, and I will admit…they make me uncomfortable. Like I said before, it is a term to suggest that we are making inferior products. 
Interviewer: But a lot of our RPGs did feature some of those conventions. In Final Fantasy VII, for example, the characters were older, but their look, and some of those stereotypes were prevalent.
Yoshida: Why does everybody keep bringing Final Fantasy VII up? Final Fantasy fans need to move on. They live in the past. I believe that I am saving them from further disappointment by taking Final Fantasy XVI in a different direction.
Final Fantasy fans need to understand that there will never be another Final Fantasy VII. The PlayStation era was magical for many players, because 3-D games were new. Still, that's neither here, nor there, the fact is that I have crafted a game that is worthy of being called a Western RPG. 
Calling Final Fantasy XVI a Japanese Role-Playing Game, despite the fact that it was made solely by Japanese people, is discriminatory…and yes, borderline racist! My dream, and vision is that Final Fantasy XVI is received as a Western RPG by RPG fans across the globe. 
Interviewer: Final Fantasy XVI will be a western style RPG?
Yoshida: I played the Witcher 3…I played it a lot. I forced my team to play The Witcher 3. Then, I asked a simple question, well… more like a request, out of them. Can you make The Witcher 3…but with better combat? Just like that, Final Fantasy XVI was born. This is the most original, and most unique Final Fantasy game ever.
I feel that we have crafted a game that can compete with The Witcher 3 story wise, and even surpass it in some aspects, as our combat system is better and faster.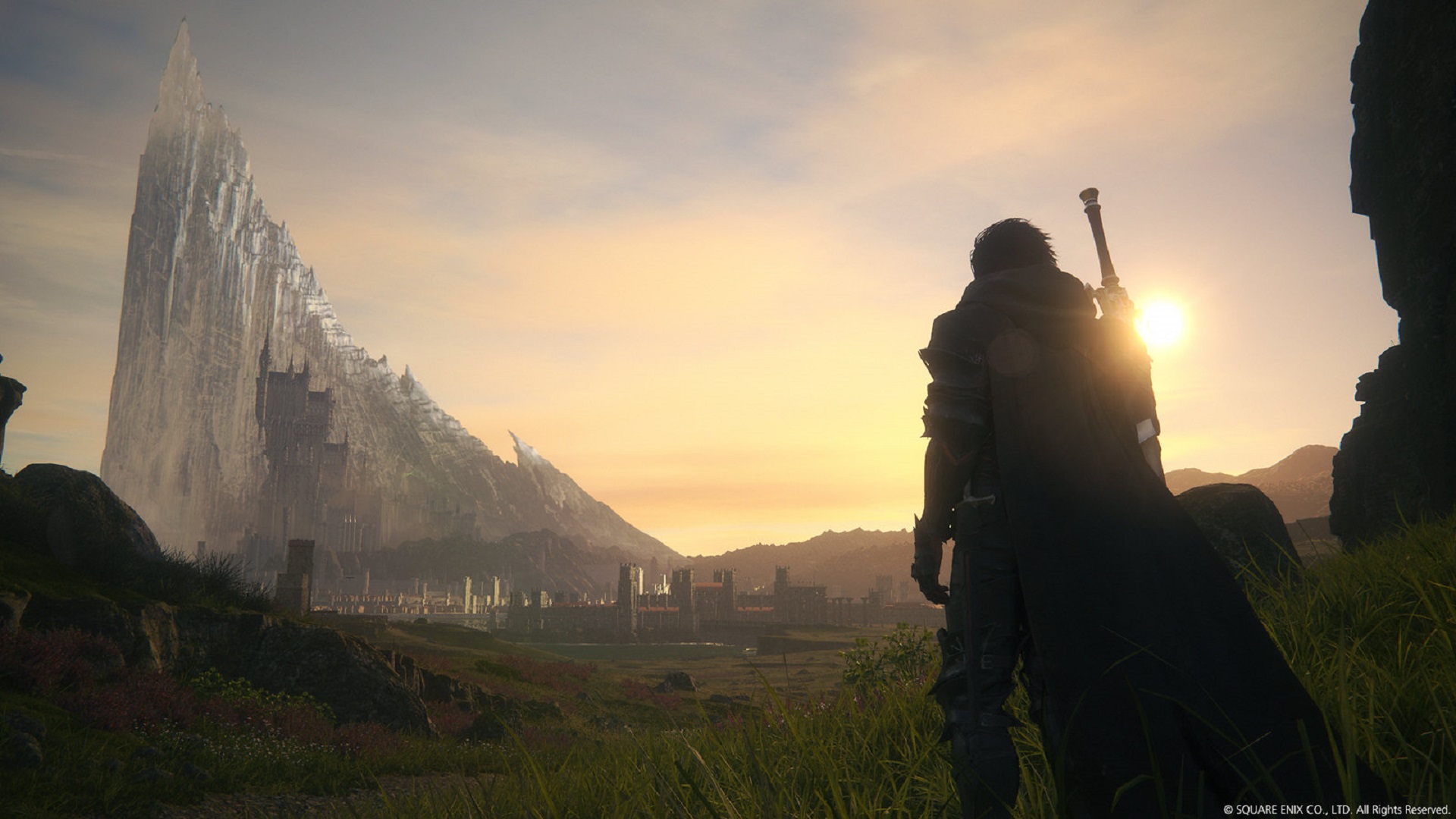 Interviewer: Turn-based combat is not present in this entry. Why? 
Yoshida: Again, I have worked hard to shed that "JRPG" stereotype. Western gamers like realism, and thus, turn based combat had to go. That system is a dinosaur that has to be meteor-ed into extinction.
Let me ask you something…If I attack you. Meaning, if I attack you because I want to kill you, do you think I will stop at one punch, and wait for you to conjure an attack to defend yourself?
Interviewer: No…
Yoshida: Exactly, I would beat you like a conga drum in a ceremonial dance. Realism. That's why we have an action-combat system in place. Immediate satisfaction at pressing that attack button. Action-Combat is where the fun, and high critical scores are at.
Interviewer: I sure this podcast will make the rounds worldwide. Since we have incurred into some controversial themes already, why not go deeper into your thoughts about diversity in Final Fantasy XVI? There are some complaints in the US about there not being enough non-white characters.
Yoshida: I am Japanese. In Japan we have no Social Justice issues. I do not see what the big fuss is about here. Final Fantasy XVI is a game, set in a fictional word, meant to be enjoyed by gamers. We as Japanese developers of Western RPG games, because I will double down on this: We are not making a JRPG, we do not have to conform to whatever issues and madness are going on in the West right now. Plus, Lord of the Rings has no people of color in it, because it is based on European lore. Our game is based on European lore, I avoided controversy by avoiding having people of color in the game. Wisest course of action.
If it makes people feel better, there are no Japanese characters in the game as well.
Interviewer: But the Moors…
Yoshida: The Moors…Did the Moors cause controversy in Spain and France?
Interviewer: Well, I am not a history buff, but I assume it didn't go well.  With the invasion and all…
Yoshida: The world of Final Fantasy XVI has enough warring factions as it is without having a Moorish invasion in it. So yes, we have avoided a controversy, by creating a smaller controversy, and I can live with that.
Interviewer: Any closing thoughts before we go?
Yoshida: Final Fantasy XVI is a role-playing game, and at the very least, it is a Western RPG. Do not call it a Japanese RPG, as that is offensive, and I will not tolerate it! Please call it a Western RPG! Above all I beg you, please buy the game when it launches! 
Agree with the author? Couldn't disagree more and are frothing at the mouth to tell him? Leave a comment here, on Facebook or send an email and make sure to follow Never Ending Realm on Facebook, Twitter, and YouTube!