So, I finally found a PlayStation 5 at Walmart this week. It wasn't on shelves, for some reason Walmart refuses to stock up the PlayStation shelves (more on that below), but alas, I finally have it.
It took me 1 year and 8 months after the console's  launch to find it on stores. It took me about 8-9 months after launch to find an Xbox Series X, at the very same Walmart. Those are not ideal waiting numbers, but this has not been an ideal console generation.
COVID, War on Ukraine, End of Times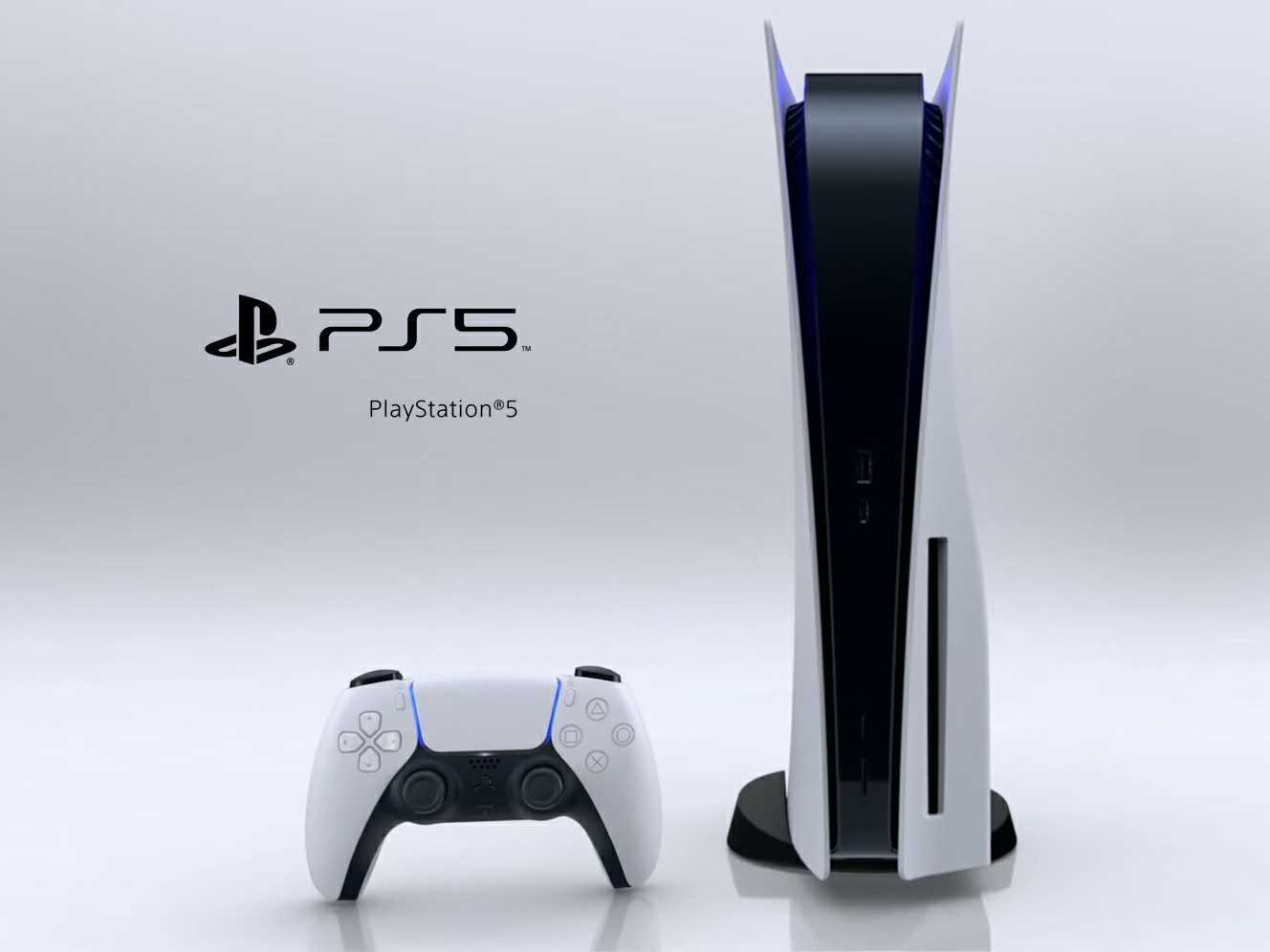 The world is, arguably, in a difficult state. COVID ravaged it, and changed our lifestyle for a few years, and then Russia decided to invade Ukraine. The result of these events hindered console production for all companies. That said, I live in Puerto Rico, which has traditionally been a Sony PlayStation territory. The popularity of the PlayStation brand here made for the year in delay between finding a Series X, and eventually, a PS5.
The aforementioned world events will continue to produce shortages of these consoles throughout the fall and the upcoming holiday season. This has created a strange era of "cross-generation" games nearly two years into this console cycle.
Quite simply, Sony (nor Microsoft) want to lose out on potential sales from their established fan bases playing on PS4, and Xbox One. Thus, this year's biggest titles have all been cross generation games like Forza Horizon 5 and Horizon Forbidden West.
So, what has been my experience with the Series X and now PS5? Have these machines finally showcased truly "next gen"stuff? Are you missing out by playing on last generation hardware?
Microsoft and Sony Have Similar Machines With Different Philosophies
If I judge both consoles on hardware and exterior design, Microsoft crafted the better machine. Not only does the Xbox Series X feature a better GPU and slightly faster CPU, but the system's cooling solution is superior.
The Series X is, consequently, smaller and more appealing in the living room space than the PS5 (I really struggled to find a place for it on my media table).
Beauty is in the eye of the beholder, so some might find the odd glossy black center of the console and mate white side panels covering the PS5's sides attractive, and even, "futuristic" (my wife's description of the console).
To me, the PlayStation 5 looks like a mid sized fan, though at night the inner LED lights on the edges of the black center console make it a bit more impressive looking than the Xbox Series X's more practical, but largely monolithic design.
I don't understand why Sony went for this look, the PlayStation 4 was (largely) a plain, but practical,  looking machine. In some ways, the PlayStation 5 is a return to the massive and somewhat daring design of the launch PlayStation 3 (which I thought looked great in its heyday). For some reason, I don't feel the same way about the PS5, but it could be that I am still pissed about having to remove a few things (the Switch ducking station, and my PS4) from my media table in order to make it fit.
I set the console vertically, so I could fit it in between my Xbox Series X and my Samsung UHD TV. The PS5 requires the installment of an external mount which Sony was wise to include in the box. Installing this mount for vertical placement of the console requires a screw, but the installment process isn't as tedious as it sounds. While it loses out to the Series X's "ease" of placement, the entire ordeal didn't take more than a minute to get through.
So, even in the exterior design of both next generation machines, one can see the different philosophies behind both consoles. The PS5 doesn't look like it is part of the PS4 family. With its design, Sony clearly wanted to move away from the previous system and into a new era of gaming. By contrast, the Xbox Series X, is a familiar looking hardware device that can proudly stand beside my Xbox One X and look like it belongs in the same line of systems.
This same philosophy is carried out to both machines' controllers and dashboard  interfaces.
Series X is continuity, and PS5 is evolution?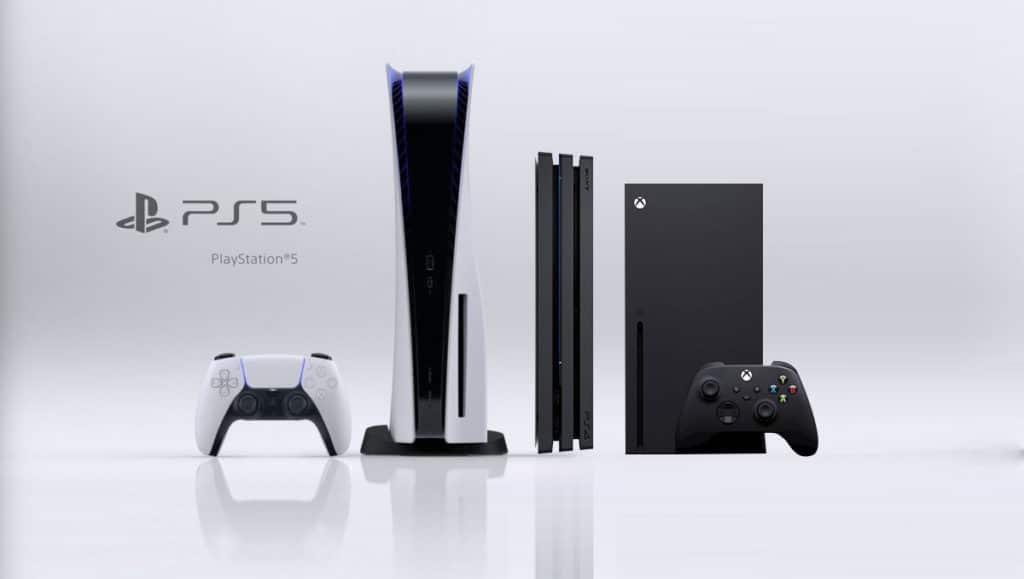 The above heading is odd, given that Microsoft does have the more powerful console, but it is true, nonetheless, Microsoft seeks continuity with the Series X/S consoles, and Sony is looking to evolve their line of machines to a new generation.
The Xbox Series X's controller is compatible with Xbox One, and it features slight refinements to its already excellent control design. Microsoft took an "if it ain't broke, don't fix it" approach to its controller.
Sony, on the other hand, staked it's future not on brute GPU power, but on clever use of technology. Such as a fast (pricey) SSD, and a substantial evolution of its DualShock 4 controller.
The DualShock 5 has a greater range of motion, a more sensitive touch pad, an advanced use of haptic feedback technology, adaptive triggers, and even a decent integrated mic (which has gameplay applications) coupled with an improved speaker.
Sony's controller is technologically ahead of the Xbox Series X's even if it quite doesn't match the ergonomic perfection of Microsoft's design, and I suspect it won't be nearly as durable to hundreds of hours of punishment and abuse as Microsoft controllers have been.
How do I know this? Well, I went through 2-3 PS4 controllers in a span of 5 years. They all broke down in different ways. Two stopped charging, and another got heavy drift issues in its right stick.
My Xbox One controllers still work, despite my kid having dropped the One X's pad multiple times on concrete tiled floor. The PS5's controller doesn't feel cheap, but it certainly has a lot of more fine tech packed into it, and that's does not bode well for longevity and durability.
Still, if I were to pick a winner in controller design , I would have to go with the PS5. While Playing Forbidden West (and Astro's Playroom) I learned to appreciate the subtleties of the controller's feedback technology.
The User Dashboard Interfaces Follow The Same Philosophies
Sony developed a new user dashboard interface for the PS5, while Microsoft maintained the "continuity" of its own setup with the Series X.
Again, Sony strives to deliver a more modern 4K interface with some nice touches (and sounds), while Microsoft has continued to build on its Xbox One interface, delivering a faster experience on the Series X/S consoles, and at 4K (thanks to an update last year) as well.
However, Sony's is undeniably more impressive looking, and it reminded me of the dashboard of the PlayStation 3 days. That said, Dashboards are a complicated thing to judge.
Having used the Xbox One/Series' interface for the last two years, extensively, I am much more comfortable with it, than I am with Sony's new interface (which I have only interacted with for about a week). But I do remember having initial struggles with it (The Xbox's interface) coming from the PS4 ecosystem. I had similar issues with the PS5 dashboard, it required some tinkering in order to get used to it, but it seems much more stream lined than Microsoft's when it comes to the console's main purpose … which is to play games. I haven't delved much into the console's social media capabilities, since I am mostly a solo player on both machines.
That said, I am much more comfortable looking for games and other media products on Microsoft's store at this point than I am at Sony's. Also, I don't think the PlayStation 5 has the Xbox Series X's quick game resume option…which is a game changer in terms of convenience. This isn't a major issue, since the games load very fast on the PS5 (as opposed to last generation consoles). But the immediacy of Xbox Series X's quick resume feature is sorely missed.
I have to give Sony's dashboard points for style and streamlined approach towards simplicity. It feels like what the boot up of a "next generation" console "should feel" like. But game downloads on my PS5 are generally a lot slower than they are on my Series X.
I am going to pin that on Microsoft possibly having the better servers, since the PS5 does have better Wi-Fi reception hardware with Wi-Fi 6 (as opposed to the Series X's Wi-Fi 5). The PS5 does have a quicker SSD, so the entire ordeal (of slow downloads) has been very strange to say the least.
I going to give the dashboard battle a draw. I feel that your pick will depend on whether you come from the Xbox One into the Series X (making that Dashboard the familiar more convenient experience), or if you come from the Sony ecosystem, which will make Sony's more visually  attractive dashboard, a proper "next-Gen"  evolution from the PS4's own experience.
The Games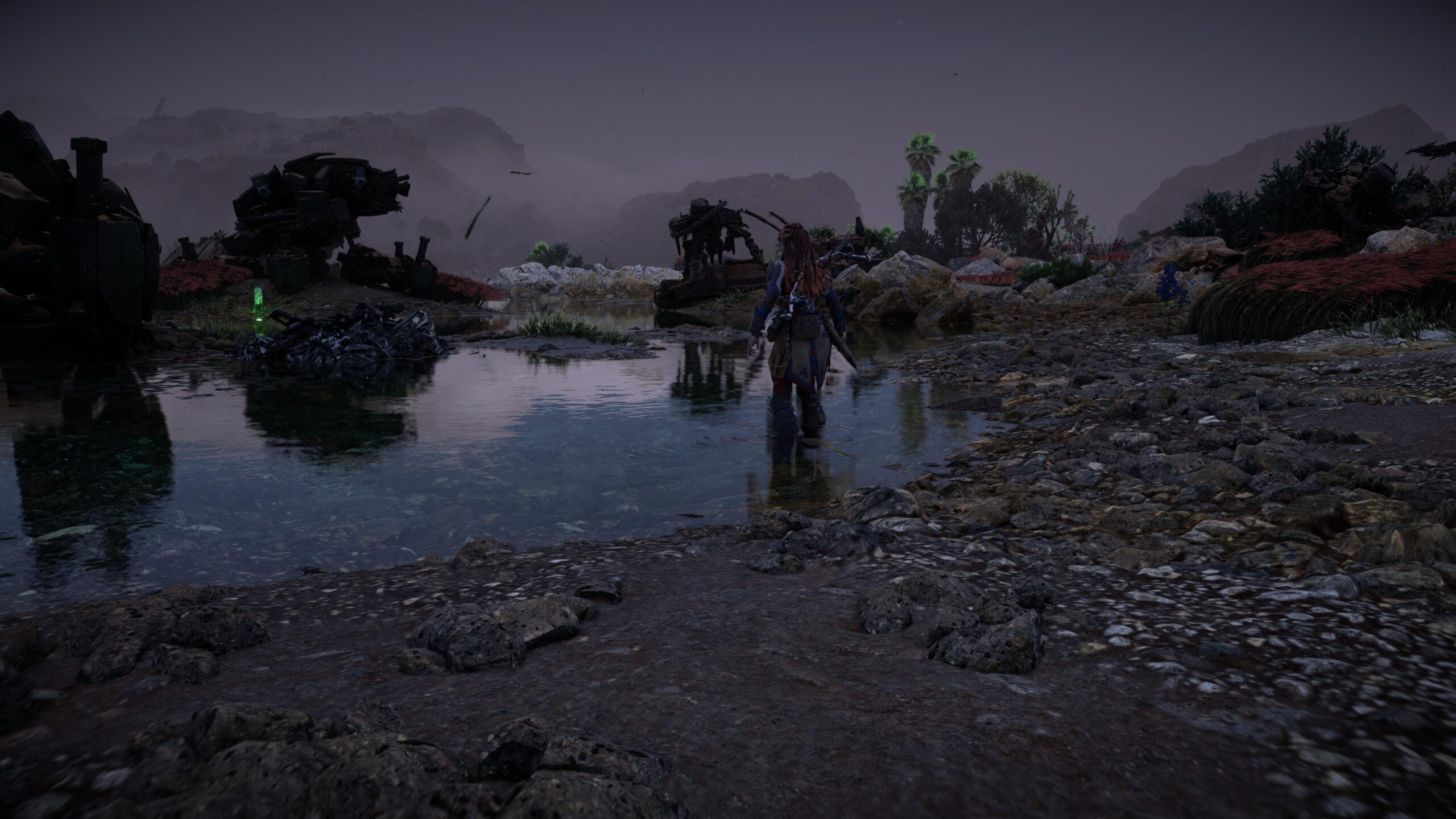 The easy way out of this one is to call it a draw and be done with it. After all, neither machine has a true "next-generation" experience (well, the PS5 has Ratchet and Clank Rift Apart) as of yet. Both machines have relied on first and third party cross-generational titles.
For this comparison, I will go with Horizon Forbidden West and Forza Horizon 5, as I feel that both of these games, despite being cross-generation titles are the visual pinnacle of what both machines have to offer at this juncture.
The thing here is that the Xbox Series X, being more powerful than Sony's machine has a lot of potential, especially with Microsoft's signings and studio purchases, but Sony has the established top tier AAA studios that have traditionally produced the more impressive visual showcases of the last decade.
The Xbox Series X has the better hardware, but Sony's first party games might end up looking better than Microsoft's when all is said and done. Twist my arm and I will say, currently, that Sony is winning the "exclusives" visuals battle, while Microsoft (as expected with the more powerful hardware) offers the best third party game experiences.
Now, I know ID Software just recently became part of Microsoft (through the Bethesda buyout) and it is as capable as any studio of crafting some amazing technically advanced experiences. However, the studio has yet to craft an exclusive game that takes advantage of the Series X hardware. Playground Games then, is the closest thing that Microsoft has to Sony's Guerrilla Games and Naughty Dog in terms of in-house technology.
Playground Games' work with Forza Horizon 5 has me optimistic that the Fable Reboot will be a prime showcase of what The Xbox Series X can do. As of right now, however, Sony is winning the "visuals" battle by virtue of its enhanced catalogue of PS4 exclusive games which always looked a step ahead of the Xbox One's own catalogue of exclusive games.
I think Forbidden West is the PlayStation 5's most impressive "cross-generation" showcase. The engine clearly scales up in ways that makes its improvements very noticeable in the transition from the PS4 Pro version into the PS5 "next Gen" version.
Volumetric effects, high resolution texture assets, less pop-up, a 60fps mode and a 4K "quality" mode are noticeable improvements from its PS4 version. Small details like particles of sand flying around, or moving under Ally's feet are certainly welcomed. This is the first open world that I feel is on par with Red Dead Redemption 2, in terms of technical proficiency, and definitely the first game that I feel surpasses it in certain areas. For someone who is not necessarily a car enthusiast, Forbidden West is a more impressive showcase than Forza Horizon 5.
Racing enthusiasts might defer.
Is Now The Time to Plunge Into a "Next-Gen" Console?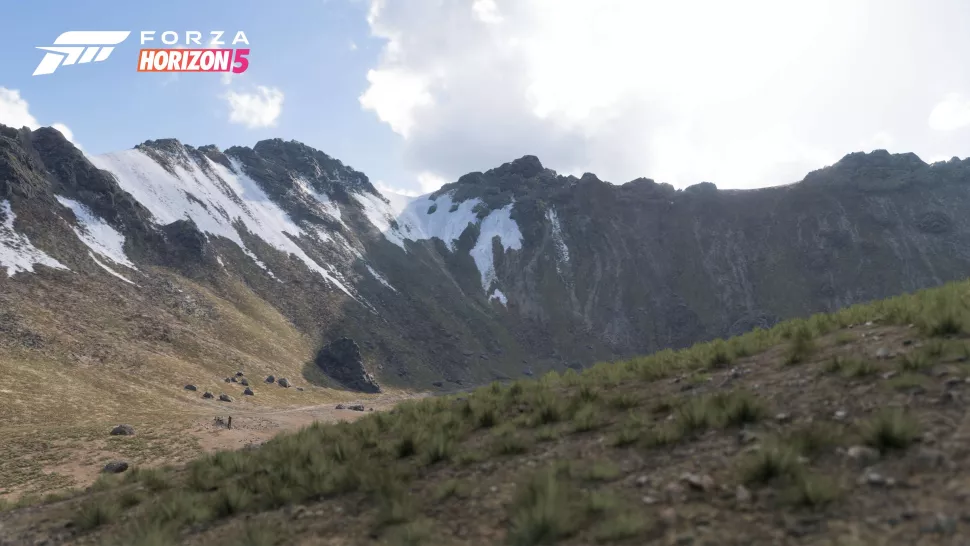 It has always been a worthy investment (hopping on the new console generation) given the performance and resolution boosts to older games. When it is all said and done, we still don't have a "Super Mario 64", "Final Fantasy VII", "Ocarina of Time",  or "Halo" moment this generation. Heck, we don't even have a "Gears of War" type of showcase. Still, if you can find a new console for the suggested retail price of $499, I believe that it is the time to jump into the future (or present at this point).
Forza Horizon 5 and Horizon Forbidden West are substantially better experiences on new hardware, and upcoming games like Starfield, might finally provide that "wow" next generation moment we have been waiting for.
Both consoles offer a somewhat transformative experience through back compatibility, or enhanced versions of their PS4/Xbox One games. The backwards compatibility enhancements, and improved cross-generation games are the most powerful reasons to currently own a new console.
Forbidden West is a must play experience on PS5, as is Forza Horizon 5 on XSX. Elden Ring is nearly unplayable on last generation hardware, so the experience is much improved on XSX and PS5. Games like Gears 5 take advantage of the new hardware to present an impossibly clean 4K image running at 60fps, with some nice effects to boot.
As far the PS5 goes, Ghost of Tsushima gets a free boost to 60fps which completely enhances the experience in terms of combat, and the flow of the game's constantly moving world (foliage). Even games that were technically mediocre on base PS4 such as Days Gone receive an impactful boost.
Disclaimer: Days Gone did do some impressive stuff, but it was the only Sony (Bend) in house studio game with external technology (Unreal 4) and there were some obvious technical issues with the game in terms of massive pop up, and visual glitches.
Days Gone took on a new life for me on PS5. The boost to 60fps at a checker-boarded 4K image is transformative. It is enough of an improvement for me to rate the game a solid 8/10 (up from my previous 7.5/10 score). The same can be said for The Last of Us: Part II, which was already a 10/10 game for me, the new found clarity and 60fps makes it an even more impressive technical masterpiece.
So in my view, yes, a new (or is it "current" at this point) console is worth the purchase.
Should I Go Xbox Series X or PS5?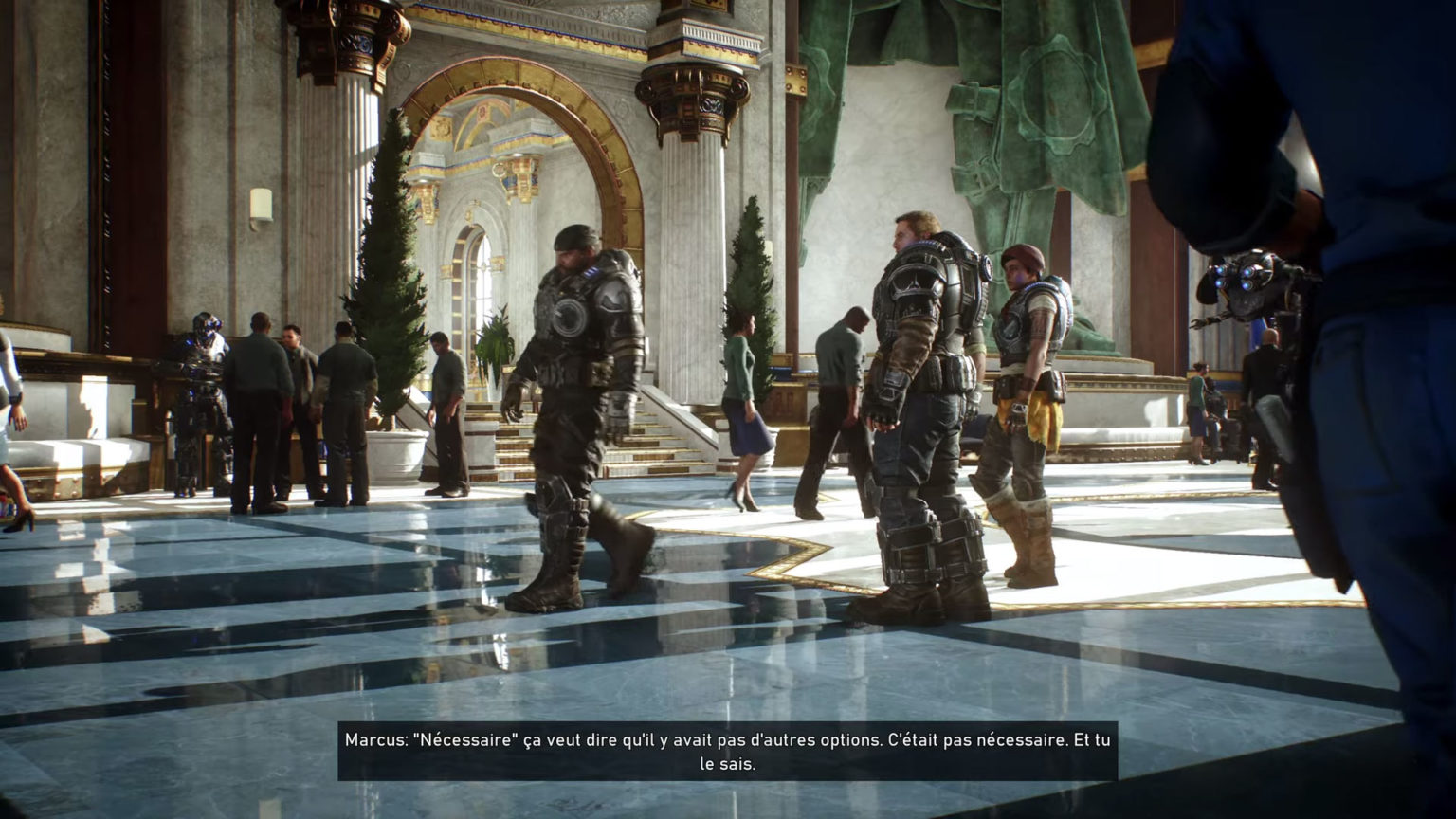 The answer to the above question is the same as it has always been. But after experiencing both, I have added a few questions that you must ask yourself before committing to one platform.
How important are Sony's exclusives to you, as opposed to Microsoft's? Are you a Final Fantasy gamer, or an Elder Scrolls one? Is Starfield something you are looking forward to? Or, on the contrary, Final Fantasy XVI will be your thing?
The basic answer to the "which console should I get?" question lies in which games and franchises you prefer. But, the future of both systems is interesting.
GamePass will offer first party titles including Bethesda's, (presumably) Activision's, ID Software's, and Microsoft Studios' own games free of charge from day one. So, a game like Elder Scrolls VI will not only be exclusive to Xbox/PC, but it will be free of charge to GamePass subscribers.
Sony's PS Plus isn't nearly as robust as Microsoft's offering and relies a lot on the nostalgic and retro value of its long line of hits. To some, Sony franchises and games from the previous PlayStation generations might be enough to sway them to that side of the fence.
In my opinion, GamePass is a must have, as I usually buy most of Sony's exclusives anyways. So, I can live without PS Plus, but not without GamePass which allows to play the entire EA catalogue online with the low monthly fee of $14.99. This package obviously includes games from the Xbox, Xbox 360, Xbox One eras, as well as the current generation of Xbox games with online functionality.
Microsoft has more money to spend (at a loss) than Sony, so its service will always be more robust.
In terms of future games, both have their own strengths, and many of Microsoft biggest titles are still in the oven and will likely arrive by 2025 and beyond. Sony has the upper hand in that regard, as Forbidden West is already out, and God of War: Ragnarok should arrive in time for the holidays.
Microsoft has aces up its sleeve in the far future  with Elder Scrolls VI, the next Doom game, Fallout 5, and Fable exclusivity. But Sony has Naughty Dog working on future projects which could range from The Last of Us 3, to something entirely new. You better believe Insomaniac is working on something and that SuckerPunch is working hard on a Ghost of Tsushima sequel.
The PS5 is not as powerful, hardware wise, as the Xbox Series X, and that might continue to make most third party games perform and look better on Microsoft's machine. The gap in visual fidelity in third party games might grow wider once companies leave the Xbox One and PS4 behind and the full feature set of the RDNA 2 chip is utilized. The PlayStation 5's RDNA chip is missing some of those features.
However, in terms of first party stuff, I wouldn't be surprised if Sony's studios continue to maintain the upper hand in terms of visual fidelity. Sony's studios are known for creating their own in house engines that are tailor made to squeeze everything out of PlayStation hardware. The PS4 is nearly 10 years old and it can still run Horizon Forbidden West with a surprising degree of visual proficiency. That's all you need to know about Sony's first party studios and their technical wizardry.
What about the prospect of a PS5 Pro and an Xbox Series X mid generation refresh?
I believe we are two to three years away from such a thing happening, especially given how slow this generation has been in terms of console production meeting demand.  A PS5 Pro would certainly make the whole DRNA 2 functionality issue, and the fact that the PS5 is a bit underpowered (in contrast to the XSX), a moot point for those who wait.
But the speculative 2-3 year wait for a mid generation refresh console is a long time, and you could playing "next" generation games this year and the next, with the available current generation systems.
Both machines take a different approach to gaming with Sony focusing on new gameplay experiences with its controller design coupled with single player, and story driven content. Microsoft, on the other hand, is currently focusing in creating the ultimate games service and ecosystem.
In an ideal world, everyone could get both platforms, or maybe some sort of PC and PS5 combination, but for those who must choose one, it will come down to personal preferences in exclusive titles and the prospect of future titles that will be exclusive to each platform during the mid and later part of the decade. You cannot go wrong with either machine.
Agree with the author? Couldn't disagree more and are frothing at the mouth to tell him? Leave a comment here, on Facebook or send an email and make sure to follow Never Ending Realm on Facebook, Twitter, and YouTube!