It is known (if you are a long time reader of the site), that 1998 is, in my honest opinion, is the greatest year in gaming, bar none. Most us will look back at that time when we were 10-14 years old, as the best time for video games, regardless of the year. That said, 1998 was objectively special. I feel blessed to have been 13-14 years old during that year, as it was a magical time to be a gamer, and even trying to be open minded in my old age; I can't recall a year that was better for gaming fans.
A Christmas Without Day One Patches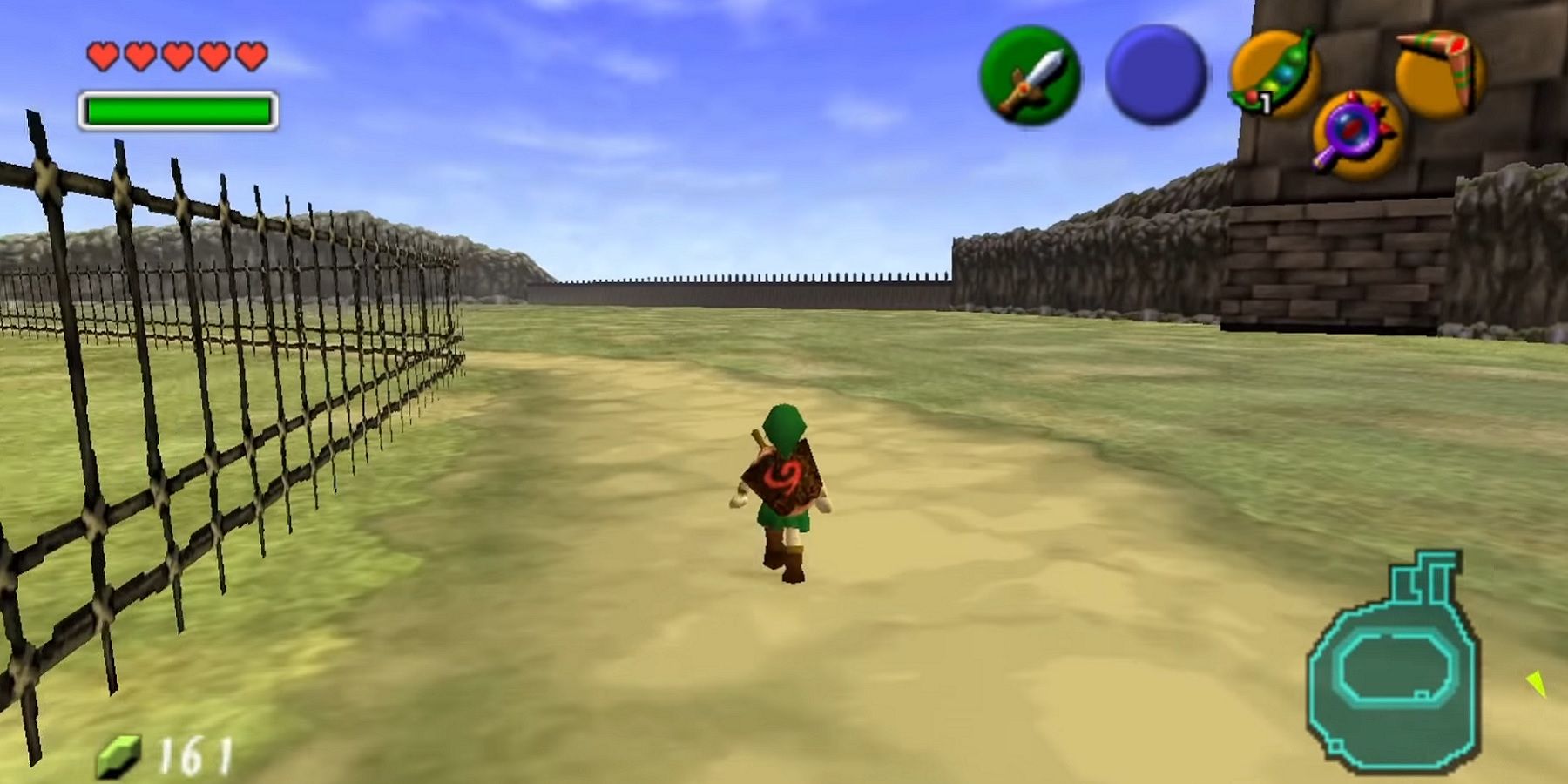 Those born after the year 2000, might not recall that there was a time, a golden era, where games were delivered in a finished state on day one, and there were no DLC shenanigans. 
Industry standards were higher then, and an unfinished product would not cut it. Because the internet was in its early commercial stages, and no console could hook up to a dial up connection (except the Saturn); developers were not be able to upgrade or "fix" an incomplete game after it went "gold" and into stores. Thus, the expectation was that games were to be finished by the time that they reached store shelves. 
Yes, games did have 'bugs'. This was more prevalent in early 3-D titles, but these bugs were not (for the most part) game breaking, or even noticeable by most gamers, at the time. Some games would suffer changes, but only in reprints. The Legend of Zelda: Ocarina of Time, suffered some changes in its second (version 1.2) printing run due to the controversial nature of the Muslim chants in the Fire Temple, and its red blood (Ganondorf) content. Those who didn't buy the early cartridges of the game were treated to green blood, a remix of the Shadow Temple music in the Fire Temple (as opposed to the Muslim chants), and some spelling and grammar fixes in the game's dialogue. 
Still, Ocarina of Time was a complete masterpiece the moment that it arrived to store shelves, which is a far cry from how AAA games tend to arrive to the market place today. I miss the good old days where you got the full complete gaming experience within a single cartridge, or CD (well, sometimes multiple CDs).
The Nintendo 64 Was My Favorite Machine in 1998's Holiday Season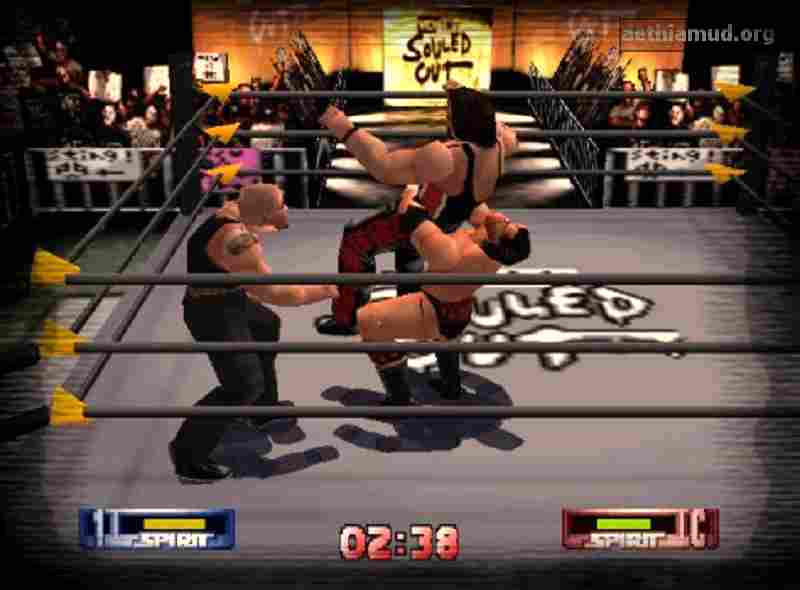 Banjo-Kazooie, Rogue Squadron, The Legend of Zelda: Ocarina of Time, Turok 2: Seeds of Evil, 1080 Snowboarding and F-Zero were some of the biggest titles that graced the system in 1998.
My Christmas was spent playing Ocarina (as was most of 1999, to be fair). To me it was the most revolutionary game of all times, at the time, and it remains (to me) a standard setting game (at the time of release) that has yet to be surpassed nearly a quarter century later. Quite simply put, no game before it, or since, has been as impressive at the time of its release as Ocarina was in 1998. 
The Legend of Zelda: Ocarina of Time was Santa's (and my Mom's) Christmas (before Christmas) present to me. It had been my most anticipated game for any system to date, and it was certainly a magical ride; from the moment that I inserted that golden cartridge into my system, all the way to reaching 100% completion (all hearts, skulltulas, etc.) months later.
Ocarina of Time remains my fondest gaming experience ever, and consequently,  my favorite time with a game in 1998.
However, Rogue Squadron was a visual masterpiece (utilizing the N64' s RAM Pak), as was Turok 2 as well.  These were games that were just not possible to make on the PS1 hardware. 
The best looking game of all might have been Banjo-Kazooie, which I enjoyed as well, but always felt that wasn't quite as fun as Mario 64. Still, my N64 saw most of my gaming action in the 1998 holiday season, but Sony's machine had its own gems…
I Did Give My PlayStation a Workout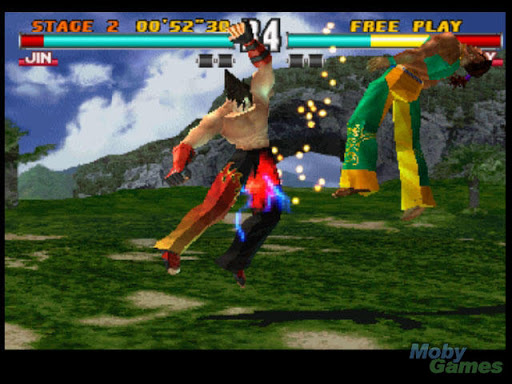 To be honest, aside from Fighting games, a Gran Turismo 2 run, and JRPGs, I didn't play my PlayStation as much as I did my N64. However, Tekken 3, the greatest fighting game of all time (at least at that point in 1998) was something that I played consistently, and I that I found quite a stunning experience in its own way. 
Tekken 3 was the highest rated Metacritic game for the PlayStation that year. It ranked higher than Metal Gear Solid, and was only second to the aforementioned, The Legend of Zelda: Ocarina of Time, for the entirety of 1998's Metacritic ratings.
The PlayStation dominated home console sales with 22.5 million consoles sold for the year. By contrast, the Nintendo 64 only sold 7.8 million machines. The Saturn, at this stage, was dead with only 205,000 units sold. Nintendo, despite its low home console numbers, stayed afloat with nearly 13 million Game Boy units sold, and a combined 10.7 million copies of Pokemon Red/Green/Blue/Pikachu/ and Ocarina of Time sold.
If you were an older teenager, I suppose that the PlayStation was the place to be, with cool mature games like Resident Evil 2, and Parasite Eve to play; but I was more enthralled by Zelda, Tekken, and WCW/NWO Revenge, than any other games that I can think off at this moment. 
Console Wars were Alive and Well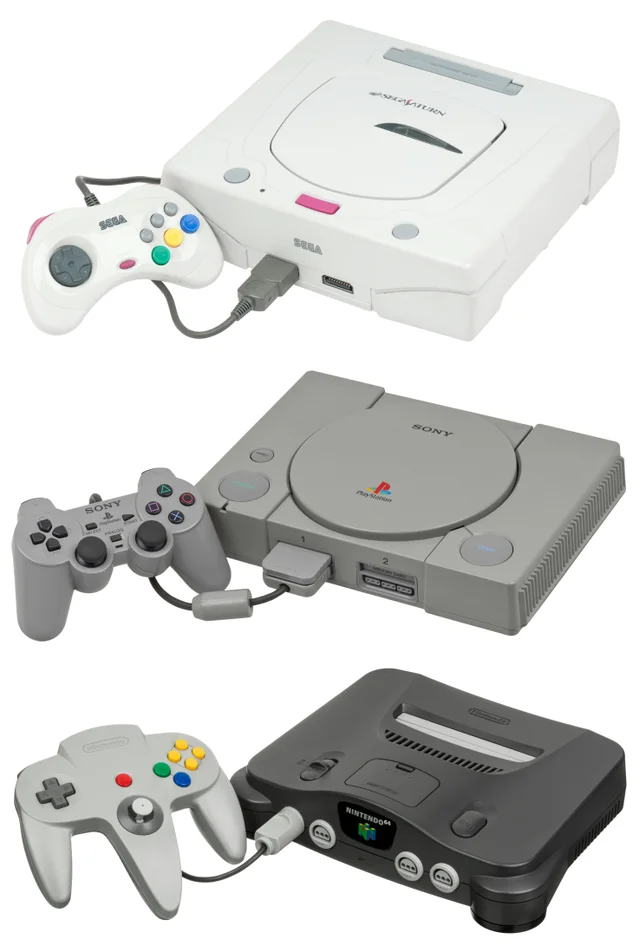 Some people hate console wars these days, but back in the 1990s, these wars were real, and entertaining, to say the least. Today's home consoles are very similar in their design (apart from exclusives there isn't much to argue about), but back in the mid 1990s, Sony, Nintendo, and Sega all had custom chipsets and vastly different architectures. Every console in those days was unique, and it made for more interesting exclusive games, which further fueled the wars. 
Nintendo's Marketing was aimed at taking shots at Sony, and Vice versa. Game magazines constantly compared games, and the systems. 'Console Wars' were actually healthy for the market. Human beings tend to defend their choice of product, not only in gaming, but anywhere. A Honda owner will swear by their brand of choice when pitted against Toyota owners. Glock owners will claim that their gun is the embodiment of "Perfection", even when other brands like Sig, HK, and Walther caught up, and even surpassed its 'perfection' in some cases, within the Striker fired pistol market. Yes, 'fanboyism' is everywhere and it is no different in the home console market.  
To be honest, my only regret for the 1998 holiday season is that I never owned a Saturn, and didn't get to play Panzer Dragoon Saga, and other great games on that system like NiGHTs, and Shining Force 3. 
My dearest and most beloved system was the Nintendo 64, because it was home to my top 3-5 favorite games of the era. However, beyond those games, the PlayStation did get plenty of play time because of its JRPG catalogue, and its strong third party titles in other popular genres of the time. 
Certainly, by 1998, the PlayStation had run away with the generation sales wise, and despite my love for the system, the Nintendo 64 would mark the end of Nintendo's dominance of the home console market.
My Top Ten Games of 1998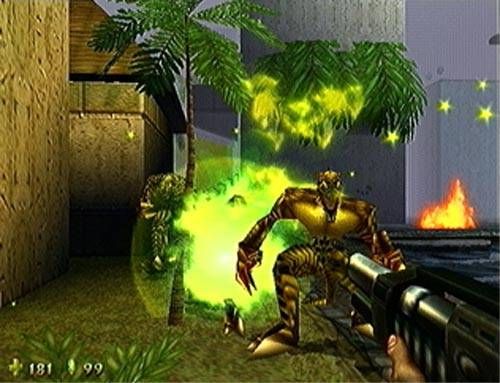 '
The Legend of Zelda: Ocarina of Time (Just call it the GOAT).
Tekken 3 (Best 3-D fighting Arcade port on the PS).
WCW/NWO Revenge

 

(Who can forget the Goldberg era?)
1080 Snowboarding (Arguably, the best snowboarding game of all time).
Turok 2: Seeds of Evil (Hi-Res Graphics + Large 3-D worlds = 1998 Nirvana).
Parasite Eve (Square got its feet wet with a Horror RPG, and it tuned out to be a fascinating title).
Mario Party (Can you say multiplayer fun, tears, rage, and palm blisters?)
Resident Evil 2 (I ended finishing this game years later on the N64, but boy was it good.)
Alundra (By far, the best 2-D action-RPG that I have played).
Xenogears (Like the game above, I played this in 1999, but it could be argued that it was 1998s best turn based RPG).
A notable omission is Metal Gear Solid, which to many publications was the best PS1 game of that year. I just wasn't much into that sort of game at the time. However, here are the 10 best games of 1998 according to GameRankings.com (The 1990s' gaming Metacritic).
I (and Mont) Wish You a Merry Christmas, and May Santa Bring You Your Console of Choice (Shortages be Damned)
As we approach 2023, and our 20th year anniversary of the Never Ending Realm, it is time to reflect on 20 years of game reviews, news, and gaming discussion. Thus, an article detailing our reflections will eventually make its way into the site.
Last Christmas, many of us were left empty handed as both PS5s and Xbox Series Xs consoles were scarce. This year, the situation has improved, so here is hoping that you managed to secure your console of choice before the rush hour period (where consoles disappear from store shelves) arrived. 
This year has given us plenty of great games.  Elden Ring, God of War: Ragnarok, and Horizon Forbidden West led the charge for me. I don't think you can go wrong with either of those games if you bought a new system and need to sink dozens of hours into an epic game. 
Merry Christmas and thank you for being part of this ride!
Agree with the author? Couldn't disagree more and are frothing at the mouth to tell him? Leave a comment here, on Facebook or send an email and make sure to follow Never Ending Realm on Facebook, Twitter, and YouTube!