Hardware news regarding current generation consoles made the rounds this week due to an apparent flaw in the PlayStation 5's unique cooling system. The biggest issue with this reported flaw, beyond potentially rendering the console useless, is that the current solution would completely change the dynamic of how the PlayStation 5 sits on your living room. 
Given the PS5's massive size, and strange shape, this could turn out into a cumbersome issue for many gamers.
The PlayStation 5 is Best Set Vertically But This is How the Apparent Failure Can Happen
Now, before you panic, and start praying heavily for the your system's health, know that the issue doesn't appear to be widespread so far, but it is important to know what has been reported in order to make an informed decision of whether to stay vertical, or finally go horizontal!
Cooling has always been important in electronic devices. We can all remember the infamous Red Ring of Death (Xbox 360), and to a lesser extent; the PS3's yellow light of death. 
Given the powerful nature of current generation machines, it seems that both Sony's and Microsoft's engineers spent a great deal of time developing cooling solutions for each of their premium machines. 
Microsoft seems to have won that battle by offering a simpler more compact design with a huge fan (which fills up the entire top of the machine) which efficiently, and quietly cools off the console. 
Sony's seems to have had a harder time figuring out as efficient a cooling solution in their hardware set up and it lead to the massive size, and odd shape of the PlayStation 5. Without its (I guess "futuristic" looking?) white plastic side panels, the machine would be quite ugly. 
The panels themselves, while aesthetically pleasing, with the system's lights bouncing on its inner walls, add to the system's already considerable real state value, making it a pain in the rear end to set up on a normal sized TV table in the living room. Of course, setting the system up vertically helps this issue by allowing it to stand in narrow spaces. 
Sony knew this, and its marketing team pushed (and even added a stand) for the PS5's unique look when placed vertically. 
So what's the reported failure about? Well, while Microsoft stuck to the good (but not everlasting) old thermal paste, and trusted the rest of its cooling system to extend the life of the machine. Sony, and Mark Cerny (the PS5's designer), however, went with a more vanguardist approach by using a liquid metal system.
In theory, this liquid metal should offer the PS5 a larger lifespan in terms of its cooling properties than the Series X's thermal paste (which at some point would have to be replaced). But theory, and actual practice can yield two very different results, and reports of damaged PS5s as a result of spillage of this liquid metal substance are trickling from repair shops.
Ben Montana and His Concerning Discovery
Ben Montana, the owner of ILoveMyConsole, a French video game repair shop, has claimed that keeping the PlayStation 5 console vertically for a long time will cause irreversible damage to the console. It doesn't matter if the console is on, or off, as its this liquid doesn't dry out, and remains in liquid state perpetually.
Collective answer: I am only warning, all the PS5 that I open, very often the liquid is moved and can sometimes damage the surface of the CPU. In some cases this affects operation. I'm not the only Technician to notice this. pic.twitter.com/XWJrtkwg0L

— Consoles System (@68Logic) January 5, 2023
While this might appear to be an isolated event, Ben Montana, claims that he has already seen several PlayStation 5s on his shop with these issues. He warns that the liquid metal used to cool the APU (the Accelerated Processing Unit from AMD) can spill out and affect its cooling, as well as potentially dripping down onto other components. The spilling of the liquid would result in a louder, and hotter PS5 machine (which would reduce its lifespan) in the best case scenario. At worst, it could brick the console, preventing it from booting up. If the liquid comes in contact with the mother board it could be game over for Sony's white powerhouse until the unit is replaced with a new one.
Ben Montana has come under fire by some YouTubers which have come across (suspiciously) as PlayStation diehards. But even in their explanations it is clear to see when they hold up the APU, that the liquid metal bulges down (due to gravity) putting stress on the seal that prevents the liquid from spilling out; when said seal is working as it should.
So yes, even skeptics have to admit that gravity greatly affects how the liquid metal substance puts stress on the seal. Simply placing the console horizontally evens out the liquid, and reduces the strain on said seal. It must be stated that other repair men seemed to have come across similar issues although the numbers on how frequently this is happening are not available at this time.
A Tale of Two of PlayStation 5s: One that Failed and One that Hasn't
A friend of mine, bought his PlayStation 5 on September last year. Before a week had passed, his console simply stopped booting up. Since the revelation of the Metal Liquid cooling unit 'leaking' had not been unveiled at that time, we couldn't guess what was wrong with the system. Thankfully, it was under warranty and Sony fixed it. Given the 'symptoms' of the machine, and the short amount of playtime spent in it, it is not far fetched to think that maybe this 'flaw' was the culprit.
On the other hand, an acquaintance of mine has had one since launch, and has heavily played it vertically for 2 years. His system has worked without a hitch. The 'leaking' issue doesn't seem to be prevalent, or frequent enough, but that doesn't mean that it can't happen, or that it hasn't happened to a few unlucky gamers.
Will Sony Do Anything About it?
Sony will likely dismiss these claims, and will work behind close doors updating this component on future PlayStation 5 production units, if the company deems that the failure rate of the console is concerning to its bottom line. The issue is happening and there is sound reasoning for why it happens. So, I did place my own unit horizontally (and the system is quite a strange looking piece of electronics in that position) in order to avoid putting any unnecessary stress on the seal.
However, Sony has sold 30 million units of the machine at this point, and this design feature hasn't affected a high ratio of those consoles, as of yet. There is no incentive for Sony to issue a recall, and lose massive amounts of money for something that for the most part has not been broken yet.
Most Sony fanboys (who have attacked repair men like Montana who have confirmed that this is an issue with some machines), will likely deny the 'flaw' because it has yet to happen to them. But electronics devices can fail, and just because you have a unit that works it doesn't mean that someone else won't have these issues that have been reported.
My Advice?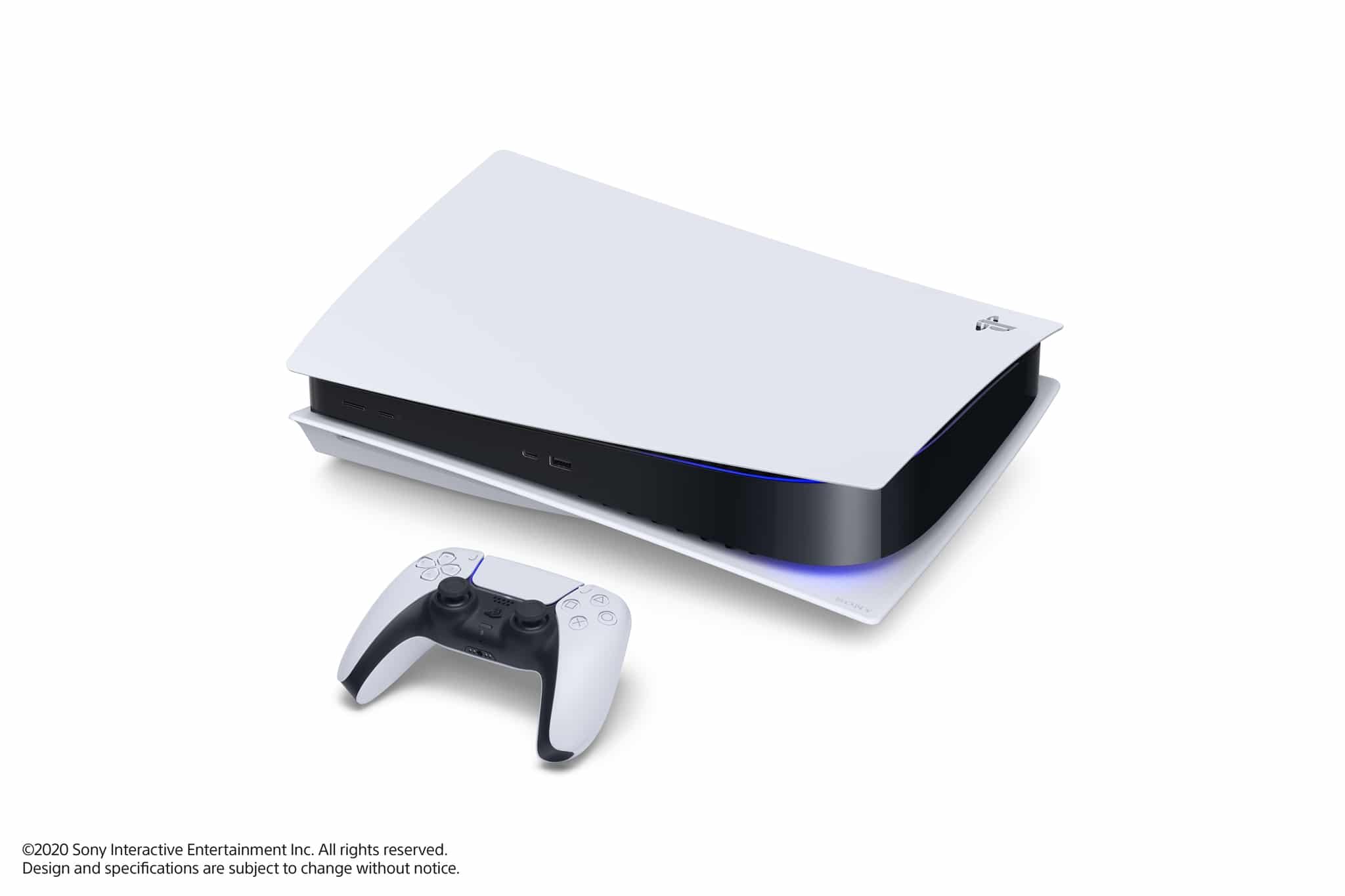 As mentioned above, just place the PlayStation 5 horizontally if you have the real state in your living room (or wherever you play at) to do so. I get that the system, aesthetically, and in terms of practicality, is better suited for a vertical standing position, but knowing that this is an issue that is happening (no matter how infrequent), I just don't feel comfortable leaving it vertically.
The main reason for my shift in positioning of the system is that it remains a $500 investment, and that it is very difficult to find on store shelves in my region. If my system were to break for this, or any other reason, it would be months before I could get my hands on another one.
However, freedom of choice is a thing, and you may do as you please with your PlayStation 5, just keep in mind that this is something that has happened to more than one console.
Agree with the author? Couldn't disagree more and are frothing at the mouth to tell him? Leave a comment here, on Facebook or send an email and make sure to follow Never Ending Realm on Facebook, Twitter, and YouTube!