Nintendo news have been scarce over the Summer. While Microsoft and Sony prepare for the Holidays, and their respective next generation console launches, Nintendo has remained awfully quiet.
The Nintendo Switch, both in its original hybrid form, and in the portable only Lite model, has been a massive success for Nintendo.
The company couldn't have asked for a better bounce back from the disastrous four year period of the Wii U, than the one that they have achieved with their popular hybrid portable console.
With over 60 million units sold (in a little more than 3 years), and record breaking software sales, it is safe to say that the train of success that the Switch has been riding won't stop any time soon.
Still, sales are bound to slow down when the PlayStation 5 and Xbox Series X arrive later this year. The Switch has done a great job of porting PS3/360 era re-mastered games, and a decent one of porting some of the biggest current generation games to a portable screen. The Witcher 3, and Doom are some of its success stories in that regard.
Rumors this week, stemming from sources in Taiwan hardware factories, claimed that Nintendo would release an updated Switch in early 2021, with production of the new machine schedule to start this Fall.
Today,
Bloomberg confirmed the rumors
. This time the confirmation comes from sources in direct contact with Kyoto, saying that Nintendo has been looking into upgrading the system's CPU and GPU, and upgrading the system's resolution output to 4K.
So, what does this mean?
That the inevitable has come into fruition. There is no way that the Switch, on its current state, can keep delivering portable experiences of the big console games that have released over the past two years, and specifically games in the upcoming generation.
Ports of Red Dead Redemption 2, and Metro Exodus, for example, are an impossibility for Nintendo's little machine. So, the upgraded Switch was expected to arrive rather sooner than later, and March 2021 would mark the portable console's 4th year birthday. That's a long time for portable consumer electronics.
What can we expect?
4K seems iffy. Nintendo can, with an upgraded Tegra chip, achieve 1080p in portable mode, which would be a leap over the current 720p display. Samsung and AMD are working on a new Exynos portable chip themselves, a lot will depend on Nintendo's partnership with Nvidia.
Mobile CPU and GPU technology has improved by leaps and bounds since 2017, so a new Switch would be capable of offering a true leap for a comparable price point. A system capable of porting games like RDR2 with at least Xbox One fidelity is very possible on the portable space at this point.
That said, the leak mentions that Nintendo looking into 4K, which is surprising, given that the company has been, since the Wii days, a bit behind the times in terms of hardware power.
Even when docked in its station, the Switch is mostly capable of delivering 900p and under resolutions depending on the game, which is a far cry from the Base PS4's 1080p standard, and truly behind the times of hardware released during the same time period (PS4 Pro). So, 4K seems like a stretch, and if it were to happen, it would be a TV (or docked) only feature.
What I expect is a machine that can deliver games like RDR2 at 1080p on portable mode with some visual compromises, again, Nintendo hasn't announced the system so it is also hard to say if the new Switch will be a true generational leap, or a "mid gen" update.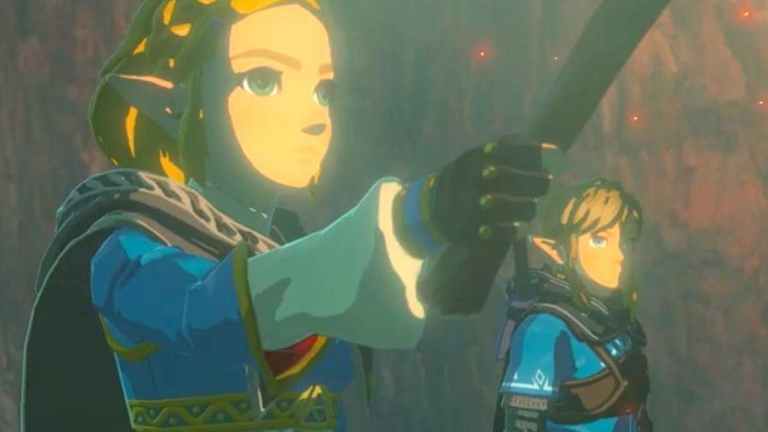 It is also hard to say at this how this would affect games like the announced Breath of the Wild 2, a game which we know nothing about since the initial announcement. Chances are the game will still run on the current Switch models ( Nintendo might have a strong 70+ million installed Switch user base by early 2021), and will probably run at higher resolutions ( and framerates) on the newer, more powerful Switch.
If Nintendo is targeting an "early 2021" release, an official announcement of the device should be expected at some point this year. If not, it would be safe to assume that the new Switch is probably the true successor of the current one, and it will be launched on the 2021 Holiday season perhaps along side The Legend of Zelda: Breath of the Wild 2.
It will be fascinating to guess, and to estimate the new system's specs and capabilities until it is finally announced, and perhaps Nintendo will finally fix the
Joy-Con drift issue
(we can only hope).