A year after Cyberpunk 2077's disastrous release (especially disastrous on home consoles), CD Projekt's president, and Joint CEO, Adam Kicinski, believes that the game is not only redeemable, but it will be remembered as a very good game in the long run.
CD Projekt's Most Ambitious Project
An exclusive interview by a Polish media site shed some light on Kicinski's thoughts on Cyberpunk 2077's launch, and more importantly its future. When asked about what went wrong with the project, and what changes the company would make if they were able to turn the clock back, Kicinski had this to say:
Cyberpunk 2077 is the largest, most ambitious and by far the most complex project in our 27-year history. We tried to go a step further in almost every aspect, just like we did with every new Witcher game we released. Releasing a game under a new franchise entails many challenges and risks, especially when the concept is so complex. We have brought to life the huge, futuristic Night City, bustling with life, in which non-linear stories of heroes take place. We are proud of many aspects of the game, but – as we know – not everything went our way. Nevertheless, the awareness of the Cyberpunk brand that we have managed to build is huge, and the game universe, its character and detail have fans all over the world. We believe that in the long term "Cyberpunk 2077" will be perceived as a very good game and, like our other titles, it will sell for years – Adam Kicinski
CD Projekt's plan is to keep working on the "Next-Gen" version of the game, which, in theory, could lend the game a chance at a second life (and success) if many of its blunders are fixed (finger crossed for smarter A.I.).
It seems that part of the reason why Cyberpunk 2077 had so many struggles on past generation consoles (even on premium ones like the Pro and X) is that last generation systems had weak CPU's and Cyberpunk is a CPU heavy game. With the Xbox Series X and the PlayStation 5, CD Projekt has a much bigger ceiling to work with, and I would expect changes to made on the A.I. front.
Apart from necessary A.I. improvements,  I expect a huge upgrade in what has been a less than stellar visual package on last generation consoles for next generation hardware. Still, it is anyone's guess if Cyberpunk 2077 will ever live to CD Projekt's original promises.
The Witcher 3 Continues to be the Company's Star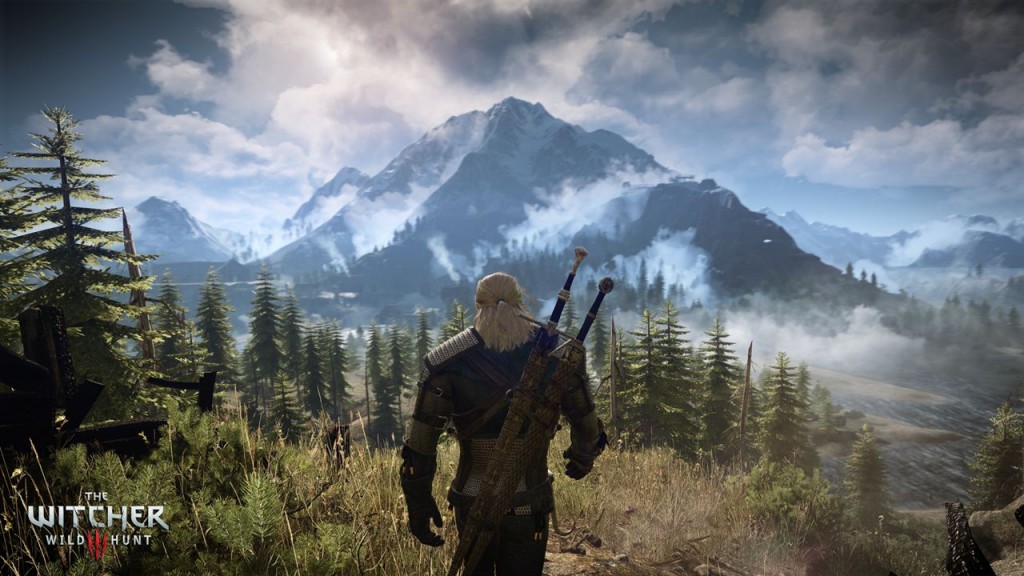 CD Projekt's entire reputation as a AAA developer, and even the massive (if unwarranted) hype that Cyberpunk 2077 received, years before its release, were all based on The Witcher 3's massive commercial and critical success.
Unlike Cyberpunk 2077, The Witcher 3 was instant critical darling at launch (yeah it had bugs, but it was nowhere near the disaster that Cyberpunk apologists will have you believe that it was), and it has continued to sell well ever since. Because of this, and the fact that the Netflix series (based on the books) is only growing the franchise's popularity on a global scale, Saber Interactive is hard at work on crafting that game's own next-generation upgrade.Saber Interactive is the developer responsible for the miracle port of The Witcher 3 available on the Nintendo Switch.
When Kicinski was asked about why it has taken so long for The Witcher 3's upgrade, a delay that might cost the company, as it will not be able to fully 'cash in' by taking advantage of the release window of Netflix's The Witcher (2nd season), Kicinski replied that, "We finished the production of "The Witcher 3″ almost seven years ago – since then the technology has dynamically advanced, new solutions have appeared. Therefore, updating the game to the latest consoles takes more time than we expected."
The delay of the upgrade does not mean that CD Projekt is not interested in utilizing the TV series' popularity to its advantage, as DLC content based on the show will eventually make an appearance:
We are happy that as part of the update we will be able to offer players something new in the form of free DLC. As previously announced, the additional content will be inspired by the Netflix series. – Adam Kicinski
2o22 will certainly mark an important year for CD Projekt and its fans, as its two franchises are scheduled to receive major "next-gen" upgrades on Xbox Series X/S and PlayStation 5.  We could not be more excited about the future prospects for both RPG franchises.
Agree with the author? Couldn't disagree more and are frothing at the mouth to tell him? Leave a comment here, on Facebook or send an email and make sure to follow Never Ending Realm on Facebook, Twitter, and YouTube!