During the Square Enix Presents E3 Showcase, they announced Final Fantasy Pixel Remaster Series.  So far only announced for Steam and Mobile, these games will be sold individually and there is no official release date for them yet. Let's look a bit closer at what this series will entail.
Pixel Remaster Series
Square Enix is making over the first six games in their Final Fantasy franchise and is rebranding them as the Pixel Remaster Series. The name "Pixel Remaster" suggests that instead of a complete remake, these games will just be touched up while retaining their original graphics.
From the trailer, it has only been confirmed that these pixel remasters are coming to Steam and Mobile. To me, that is a bit interesting considering Steam already offers Final Fantasy III through Final Fantasy VI. It would make sense for Square Enix to eventually release these remasters on consoles because right now the earliest Final Fantasy game available on consoles is Final Fantasy VII.
However, as of right now, we just have the Steam and Mobile announcements for these games. Still though, it is pretty exciting, especially for the earlier titles to be re-released and available to us. While there is not too much more information of these remasters right now, fans on are the edge of their seats to hear more about them.
The Benefits of Remasters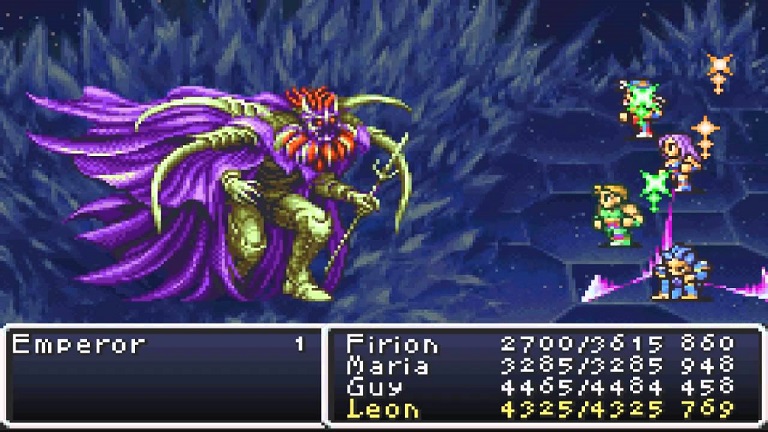 We have seen time and time again, especially with the Final Fantasy franchise, that ports and remasters do very well. It is an excellent way to expose new fans to the franchise, or provide long-time fans a new way to enjoy their favorites.
One of the best things about the original Final Fantasy games is their art style and it is lovely to see that Square Enix plans to retain that with these remasters. It was such a magical time for Final Fantasy and for JRPGs as a whole. Personally, I am excited to have the opportunity to the play the original Final Fantasy.
Ideally, these remasters can make their way over to consoles at some point. It would be so nice to complete the franchise on consoles and finally bridge that gap between the old and new Final Fantasy games. Without knowing just what Square has in store for these games, we can't expect anything just yet. I wouldn't be surprised if they made their way to consoles one day, though.
Relive The Classics
How many of us have wanted Final Fantasy to return to its roots? That looks to be more and more impossible with each new entry in the series, but those classics are still there to be enjoyed. It is so important to remember where the series began and what masterpieces were created.
Final Fantasy VI is considered to be one of the best entries and it is still relatively hard to play. Not to mention the games before VI are excellent titles as well. The idea that Square has plans to revive them in any way is exciting news. We will have to see how these remasters turn out.
Agree with the author? Couldn't disagree more and are frothing at the mouth to tell him? Leave a comment here, on Facebook or send an email and make sure to follow Never Ending Realm on Facebook, Twitter, and YouTube!