While most of the focus of the recent PlayStation 5 game showcase has gone to titles like God of War: Ragnarok, and Spider Man 2. As an open-world action RPG fan, Forspoken, Square Enix's newest PS5 exclusive title, has me nearly as excited about its prospects as God of War: Ragnarok itself.
The Final Fantasy XV Team Joins Forces With Hollywood Caliber Western Talent
A charismatic New Yorker, Fray Holland (played by Ella Balinska), falls into some sort of portal/rabbit hole and is transported into a massive fantasy world.  In this world, Frey acquires magical powers, and judging by the trailer, these gifts range from combat powers to world traversal abilities.
The game is the creation of Luminous Productions, a division of Square Enix created from Final Fantasy XV staff members. Takeshi Aramaki, and Takeshi Terada have been tasked with directing duties, but this Japanese Action-RPG will have a western soul, thanks to an all star cast of  Western writers, and Musicians.
In its writing credits, the game lists Amy Henning (Legacy of Kain, Uncharted Series, Jak and Daxter Series), and Gary Whitta (The Book of Eli, and Star Wars: Rogue One). Other writers are listed, but these two are the most prolific ones.
I am excited about the Forspoken's writing, and storyline's potential given the talent present here. One area where JRPGs have fallen behind western titles over the last decade and half has been in the writing department. Square has taken notice, and it seems like the company went all out when it came to recruiting writing talent for this title.
Clearly, Square Enix is going after the market of titles like God of War, Ghosts of Tsushima, and Horizon Zero Dawn with Forspoken, which is good.
If that wasn't enough, Square Enix also went the Hollywood route for the game's music composers. Bear McCreary, and Garry Schyman will share credits here.
McCreary is the man behind Starz's Outlander series, Godzilla: King of Monsters, God of War, and its sequel God of War: Ragnarok.
Schyman, on the other hand, got his start writing music for Hollywood, but has had a prolific video game career with games like Bioshock, and Middle Earth: Shadow of Mordor and War under his musical credits.
Forspoken has a 'top tier' story writing, and musical team, while most of us have been focused on Final Fantasy XVI, Forspoken is a AAA title through and through, and it has a good chance at turning into something special.
The Return of the Luminous Engine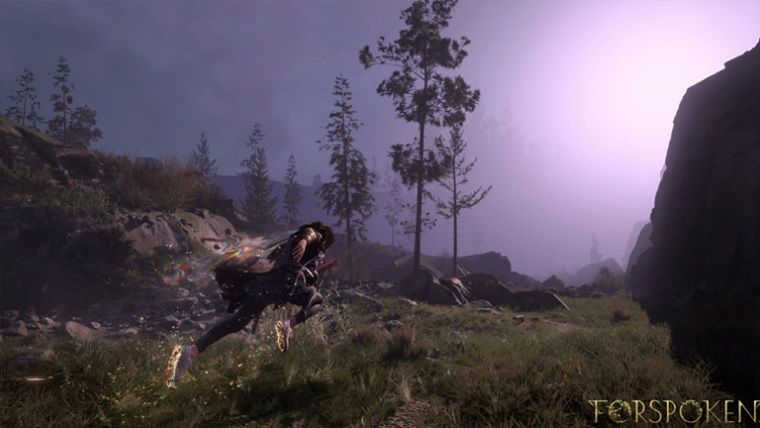 To be honest, this might actually be a good thing. Square ditched this engine after Final Fantasy XV, as most of its most important projects (Dragon Quest XI, Final Fantasy VII Remake, and Kingdom Hearts 3) have been developed with Epic's Unreal 4 engine.
The Unreal 4 engine is quite popular, but one of the reasons why Sony's first party games from Naughty Dog, Sucker Punch, Santa Monica Studio, and Insomaniac look so good, is that these games are developed with each studio's own in-house engine, and specific tool sets.
For all the criticism that FFXV drew in some sectors, it wasn't a bad game, and it actually had a distinct look with some strengths (and weakness) unique to the Luminous Engine. Still, strictly based on the trailer, Forspoken might be the first Square Enix title (that isn't Tomb Raider) that looks a like a true competitor to Sony's own first party efforts in terms of presentation, at least to me.
Personally, I am glad that this engine was brought back, and given that I truly enjoyed Final Fantasy XV for what it was (a change of direction from the linear FFXIII, and a miraculous save of Nomura's Versus XIII stalled mess). I am happy that this team gets another chance with a crack at an original IP that is fueled by a budget that screams 'AAA'.
Forspoken Arrives in Spring 2022 on PS5 and PC, but What About Xbox Series X/S?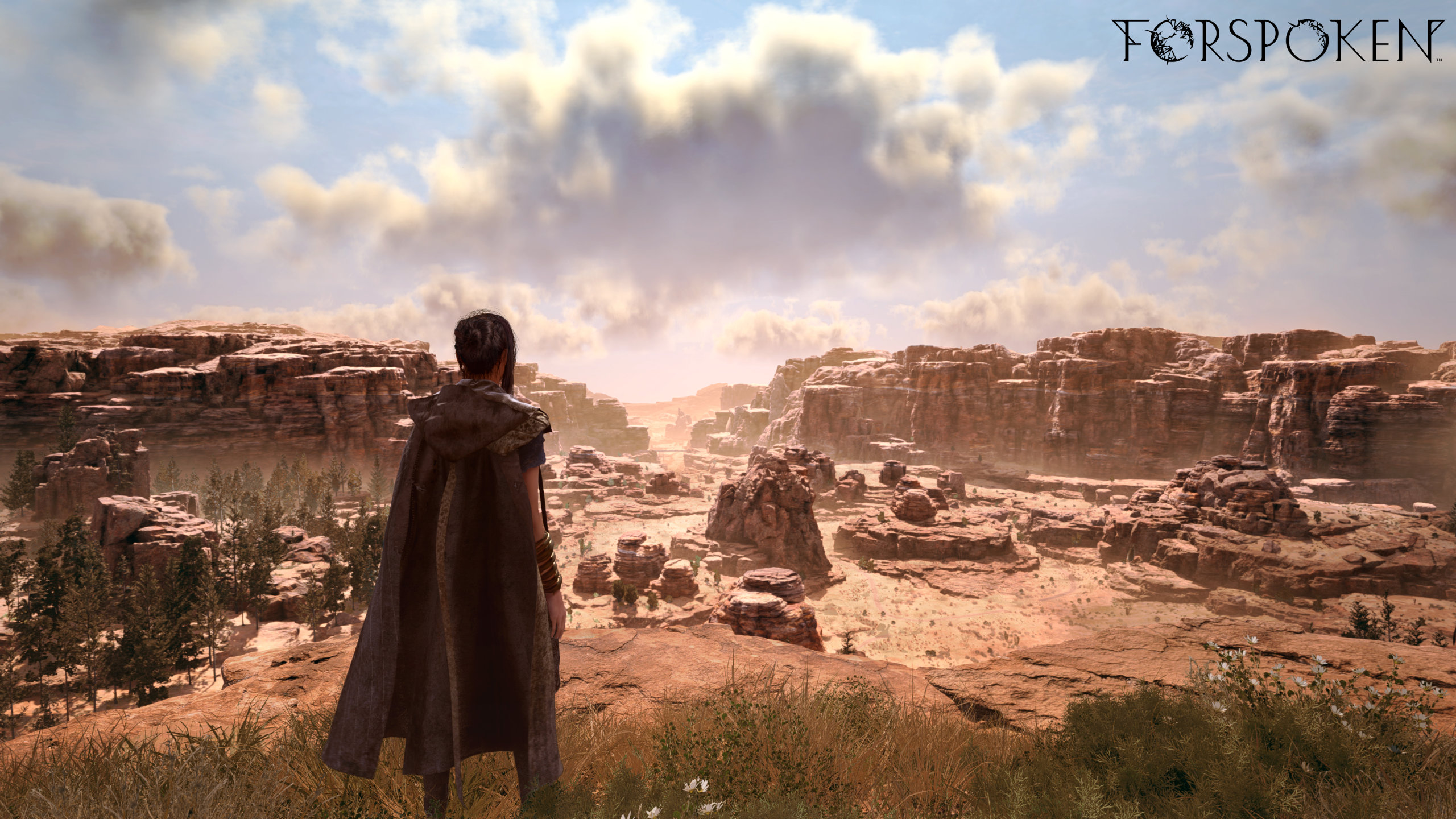 According to Square Enix's official site for the game, Forspoken is slated for a Spring 2022 release. This is a true next generation exclusive for the PS5, which should be exciting for gamers that have been lucky enough to grab a hold of the console.
The system has lacked true 'next generation' exclusives (this is also a problem for the Xbox Series X), but it seems that will change in 2022 and beyond. For the time being, Sony acquired two years of  Forspoken's console exclusivity.
Because the game will be on PC, I have to assume that after its two year PlayStation exclusivity deal runs out, Forspoken will grace Xbox Series X/S consoles (and possibly GamePass) everywhere.
Agree with the author? Couldn't disagree more and are frothing at the mouth to tell him? Leave a comment here, on Facebook or send an email and make sure to follow Never Ending Realm on Facebook, Twitter, and YouTube!