Luxury fashion house Balenciaga has created a free video game to showcase its 2021 fashion line: Afterworld: The Age of Tomorrow. Experience the company's Fall 21 fashion show from your computer screen. In the official press release for the game, it's called "the largest volumetric video project ever undertaken."
Afterworld: The Age of Tomorrow
Users can see the Fall 2021 collection by playing Afterworld: The Age of Tomorrow, which expands upon and evolves from the Summer 21 PreCollection. The computer "game" allows players to pick their fighter from a slew of models. They enter the year 2031 and begin their quest to conquer the virtual dystopian future, exploring five zones.
According to the official website: "The game and the collection imagine a near future in which clothing is meant to transform over many years. Treatments tease out the aging process of materials, emphasizing the idea of wearing something for decades or repurposing it forever." Not quite the future I imagined when playing Death Stranding, but it's certainly something.
Some clothing highlighted by the website featured in the game includes "Elizabethan armor made in the exact same way it was centuries ago appears in a new allegoric context, as if destined for a modern-day Joan of Arc…" "NASA logos from disparate eras…" "Alien-shaped anatomic sunglasses…" and "Gaming Champion uniform" with a variety of logos such as the PS5 logo. Plus a fully 3-D printed product, which is just one of the many products featured pointing to the future of "fashion."
The creator of the game, Demna Gvasalia, wanted to focus on heroes when making the game. He chose to let video games express his fashion collection in order to create an "allegorical adventure" linked to "mythological pasts and projected futures." In an email interview between WWD and Demna, he shared his own personal heroes: "My grandmothers, my parents and [husband] Loick are my personal heroes of all times… In mythology it is Achilles, because I love a hero who has a small but dangerous weakness. In history, it is Joan of Arc because she is a symbol of fearless eternal youth and bravery. And in gaming, it is Aloy from 'Horizon Zero Dawn' because she is an outcast, just like myself."
Why You Should Care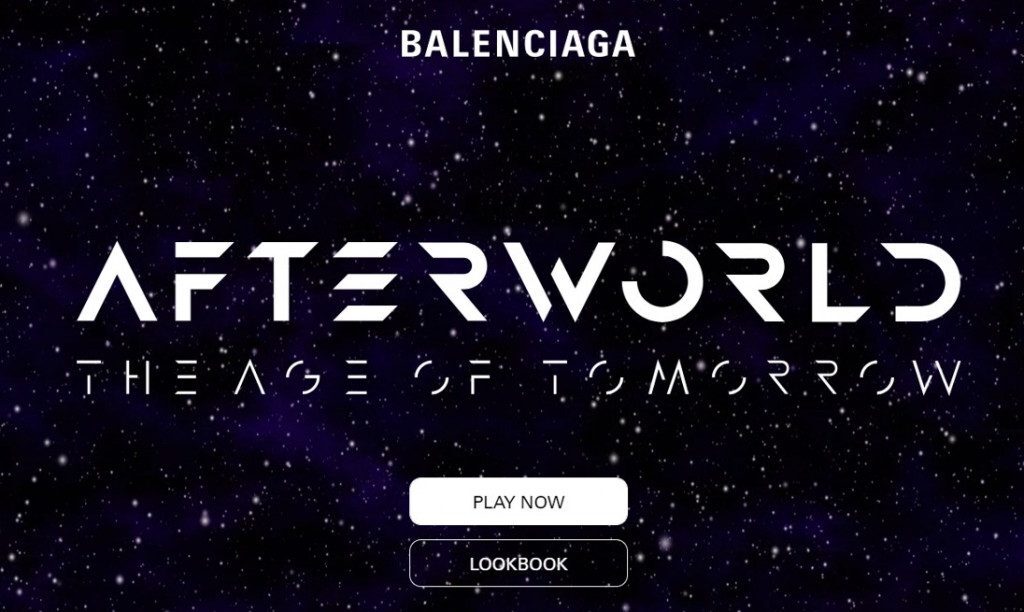 While I'm not the most fashion-forward person (unless we're talking "geek-chic"), I do think this is a new story worth noting as it's a very innovative way to demonstrate your clothing line. This innovation could be implemented in numerous ways to other brands, whether they be fashion lines or conventions. Plus, this is the perfect time for such innovations since many of us are stuck at home due to the pandemic.
The game being free also opens up the luxury brand to consumers from every income bracket. As Highsnobiety comments in their news coverage: "By granting everyone access to the 'show,' Balenciaga breaks out of the outmoded idea that luxury should be restricted to an elite few and instead positions it as something people can resonate and interact with regardless of who they are and where they fall in the fashion hierarchy. That's the meaning of luxury today." That does mean their fashion line will be affordable to the average consumer as well… right?
But what do you think? Is this something you're interested in seeing other brands do, whether they be clothing-related or otherwise? What other innovations would you like to see in the future? Let me know in the comments below.
Agree with the author? Couldn't disagree more and are frothing at the mouth to tell her? Leave a comment here, on Facebook or send an email and make sure to follow Never Ending Realm on Facebook, Twitter, and YouTube!