Final Fantasy XVI is one of the most eagerly anticipated titles of 2022. Details about the game have been scarce enough, and its 'no show' at the Tokyo Games Show was disappointing for fans. The game's producer, Naoki Yoshida, addressed FFXVI's 'missing in action' status for 2021 with the following twitter post:
A message from Final Fantasy XVI producer Naoki Yoshida. #FF16 #FFXVI pic.twitter.com/qtfJUUp6LA

— FINAL FANTASY XVI (@finalfantasyxvi) December 27, 2021
It seems that COVID-19 (and presumably this newest wave in cases) has slowed down Final Fantasy XVI's development process to the point (6 months) that Square Enix did not feel comfortable in unveiling the game again for the remainder of 2021.
Final Fantasy XVI is a Current Generation Title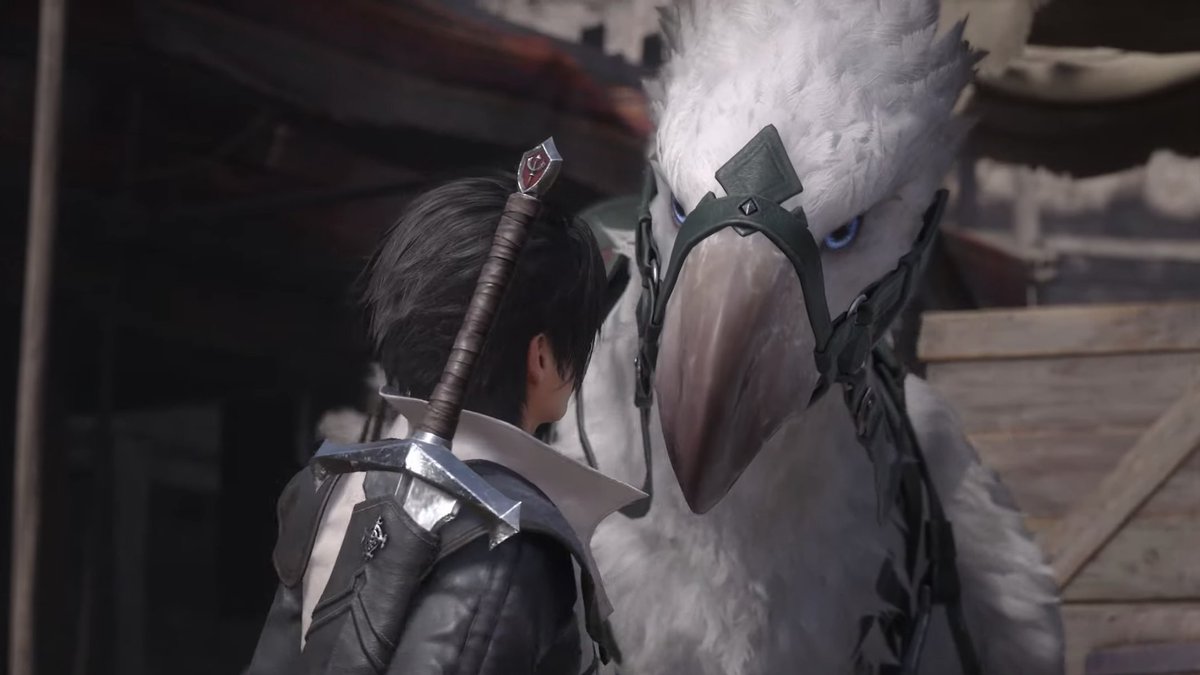 Unlike other PlayStation 5 big hitters (which will also make an appearance on PS4), Final Fantasy XVI will be free of the PS4 shackles. For the moment, Final Fantasy XVI appears to be a timed PlayStation 5 exclusive. Not since Final Fantasy XII, back in 2006, has Final Fantasy ( a main numbered entry) been relegated to PlayStation exclusivity.
Naoki Yoshida is the man behind Final Fantasy XIV, and he is the man entrusted with Final Fantasy's success in an era where RPG sales have been dominated by western games. Thus, Final Fantasy XVI continues the path started by Final Fantasy XVI by staying far away from turn-based combat and remaining a full fledge action-RPG in terms of battles.
The game has a darker, more complex tone in terms of storytelling than previous entries, and influences from games like The Witcher 3 are palpable through it latest trailer.
Ghost Tsushima Might Be Influencing Final Fantasy XVI's Development
Ghost of Tsushima. It is overflowing with love for Kurosawa Akira's work, but the more I played the game, the more I thought, "how exactly did they create this?" and "Why did they create it in this way?" I learned a lot from this game. It impressed me on so many levels! – Naoki Yoshida
Being that Ghost of Tsushima was a summer 202o release, and that Yoshida was in awe at how it looked and played, it is safe to assume that Sucker Punch's Samurai themed open world Action-Adventure/Action-RPG hybrid has had a big impact on the game's development.
Final Fantasy XVI, like GoT, is to be a story driven, open-world Action-RPG and thus, I would expect the upcoming FF entry to feature some influence from Sony's 2020 open world hit.
Is Fall 2o2o a Target Release Time Period for  Final Fantasy XVI?
Given that Yoshida expects to be able to showcase the next "big reveal" for the game in Spring 2022, and that most of the work being done now fall in the "polish" category, I would expect a release date for the game to fall within 2022.
In November 2022, it will be 6 years since the last numbered Final Fantasy (FFXV); therefore, I would expect a release by/or around that month. November is typically a month for big video game releases, and Final Fantasy XVI would fit perfectly in that space. It would certainly be nice to play this game by the next holidays.
Will You (or I For That Matter) Be Playing Final Fantasy XVI by the Next Christmas?
I am actually more certain that Final Fantasy XVI will be out in stores before the 2023 calendar year's start, than I am of actually finding a PlayStation 5 sitting on store shelves by then. The chip shortage is expected to continue for at least 1 to 2 years, and that does not bode well for the chances to grab one of these systems.
That said, Final Fantasy XVI is shaping up to be the most exciting, and intriguing entry in the series since Final Fantasy X (at least on my part, that was the last time that I was truly excited for a new FF entry). I hope to find a PS5 before the game arrives, as I am expecting good things from the title, given the pedigree of its producer.
Agree with the author? Couldn't disagree more and are frothing at the mouth to tell him? Leave a comment here, on Facebook or send an email and make sure to follow Never Ending Realm on Facebook, Twitter, and YouTube!