SaGa Frontier, is a somewhat strange Japanese Role-Playing game that found critical success in Japan in 1997. The 32-bit era RPG is getting the 'remaster' treatment despite the fact that its critical reception stateside was mixed to say the least.
The title was not a hit with American audiences, as its 71/100 Gamerankings' meta score attests. That said, it sold well globally (1.07 million units). Or, at least well enough to warrant this re-master scheduled for the summer of 2021.
SaGa Frontier's remaster will include new content, such as a new playable character named Fuse. Plus, new cut-scenes, and material not present in the original.
This is the game's official overview:
The team of eight have returned – now with Fuse added as a playable character!
Choose your favorite character and embark on your own unique journey.

Each of the eight characters have different goals and endings. Your choices will affect how events unfold using the Free-Form Scenario System. This in-depth system will allow you to manipulate and expand a story all your own.

Challenge yourself in nail-biting battles by using "glimmer" as well as learning new skills such as the ability to fire consecutive special attacks from multiple team members
With beautiful graphics, as well as the addition of new events and features, SaGa Frontier Remastered is an experience not to be missed!
Our Take on Saga Frontier Being Re-mastered
In terms of quality, SaGa Frontier is an odd choice for a re-master. Even though the game sold well between Japan, and the US back in 1998.  I suspect that a great deal of its success largely rested in the fact that at the time Squaresoft had conquered the world with Final Fantasy VII.
The company was nearly immune to commercial failure. In 1998, Square could have released a pedestrian RPG, and it would have sold at least 1 million copies all the same.
SaGa Frontier is that "pedestrian game that sold a million copies" success story. As with many a pedestrian RPG, I am sure that there are plenty of hardcore fans who loved the game and will be elated to hear these news. However, there are other – within SquareEnix's vast PS1 catalogue – worthier games that deserve the re-master treatment.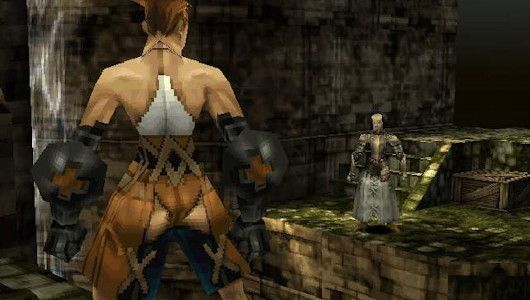 Games like Vagrant Story, and Valkyrie Profile (though VP did have a PSP re-release with Lenneth) are much better JRPGs. These titles received massive critical praise on their original PlayStation releases. Unfortunately, they are sadly underrated by the gaming mainstream.
In the end, the re-master of SaGa Frontier could also signify good news for RPG fans everywhere. Even if SaGa isn't their cup of tea. There is hope in the thought that if SquareEnix is willing to re-master one of its weaker JRPGs from its golden era, then there is a chance for other games like Parasite Eve, Valkyrie Profile, and Vagrant Story to eventually receive their own 'remaster' treatment.
For now, SaGa Frontier Remastered will be available on Summer 2021 on iOS, Android, PC, PlayStation 4, and the Nintendo Switch.
Agree with the author? Couldn't disagree more and are frothing at the mouth to tell him? Leave a comment here, on Facebook or send an email and make sure to follow Never Ending Realm on Facebook, Twitter, and YouTube!