A new week, a new Microsoft rumor. This one, however, isn't very flattering. A Resetera Forum member called Sponger ignited a fire storm with his 'insider' information on 343 Industries and Halo: Infinite. Sponger, apparently, is a trusted Xbox insider (as has been right about rumors before), so hold on to your seats, because what he had to say might change Microsoft's entire "No Xbox One owner left behind" policy.
According to his statement, 343 Industries is seriously considering delaying Halo Infinite until 2022, and eliminating the Xbox One version of the game altogether. There was no mention of the Xbox One X, but it seems that the base Xbox One is running the game at sub 900p resolutions (not uncommon) and at unstable frame rates (not ideal for this type of game). The Xbox One S version also suffered from massive pop-up, loading, and slow asset streaming issues that were much worst than what we had seen on the gameplay reveal (which was running on a PC with Xbox Series X specs).
It seems that a lot of the load is being dumped on the CPU (to speed things up) which would be a killer for the Jaguar multicore CPU powering the base Xbox One. Thus, 343 has found that making a "next gen" game that runs on the base Xbox One S, a nearly impossible task.
Under these circumstances, and the recent rumors of how tremendously messy things have been at 343 Industries (including the outsourcing of 3rd parties to help with the game), the new 2022 delay rumor holds some (if not a lot of ) weight.
Microsoft is intent on making the greatest Halo game ever, and that won't be possible if the Xbox One S holds the game back. This is an issue that many gamers, and tech savvy people warned about for months, when Microsoft first announced its intentions of making the Xbox One consoles forwards compatible with Xbox Series X games. At the time, Spencer, dismissed the concerns by saying that their teams had plenty of PC experience, and that this (developmental process) would mirror PC development with versions performing according to the hardware specs of each machine.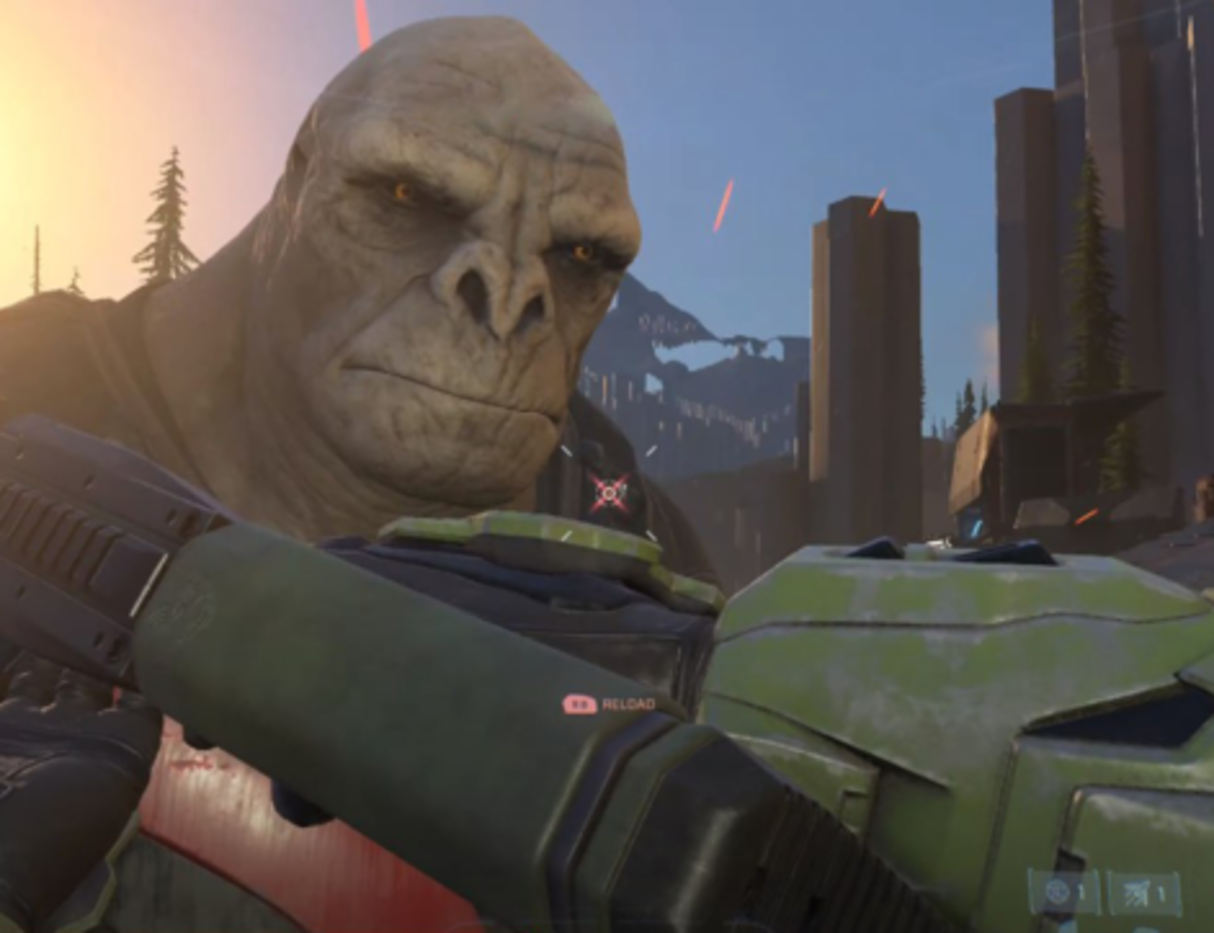 Apparently, 343 is having an awful time at implementing this approach, and the reveal, showcased a month ago, presented an incomplete unpolished product that was far from next generation in quality. Halo Infinite went from being Microsoft's Xbox Series X killer launch app, into a source of memes that brought us 'Craig' the Brute, and the game was promptly delayed "until 2021".
The new rumor is a blow to Microsoft  Xbox One users which make up a significant number (48 million) of the company's potential customer base, and perhaps even a larger blow for the company, as potential Xbox Series X buyers might hold on to their money, or worse, buy a PlayStation 5 instead. 2022 seems like a long way off, and by that point Microsoft might be too far behind in the console sales race to pull the Series X out of the proverbial hole.
If the rumors prove true, this delay will bring forth a radical visual upgrade from what was showcased on July 23rd, the game will finally, truly, be made for the Xbox Series X from the ground up. The Never Ending Realm has searched for a Phil Spencer, Microsoft, or 343 Industries response to these new allegations, but they have so far remained silent, even though the delay rumors have spread like a wildfire across mayor news outlets.