Ah! Final Fantasy VI! To many longtime fans of the series, the aforementioned game is the best in the series. Despite the fact that it didn't sell well (in contrast to the PlayStation 1 entries) initially, Square Enix would release the game over multiple systems after its SNES release, growing the game's popularity after its humble beginnings.  
Square Enix is banking that a few nostalgic fans will be willing to shell out $11,000 to $12,000 for its recently crafted statue featuring Terra riding the iconic Magitek armor.  
A Tribute to Final Fantasy VI's Enduring Popularity and Yoshitaka Amano's Timeless Artwork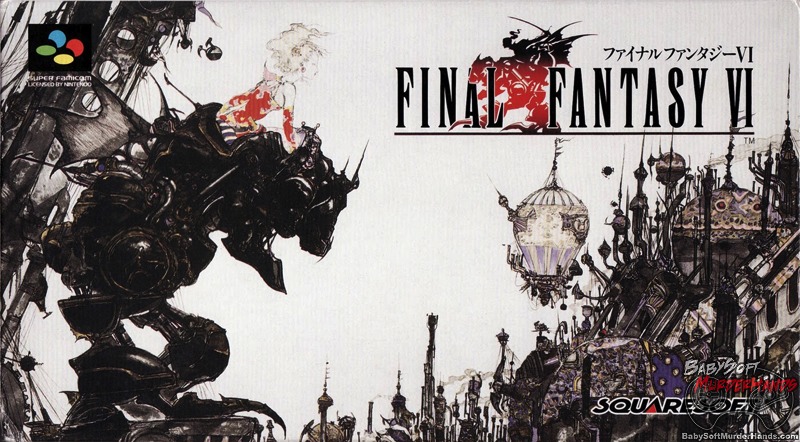 Square Enix thinks that, by now, many FFVI hardcore fans are rich (or well off economically) enough to purchase its statue, which in truth is surprisingly elaborate and well made. Amano's artwork shines, and he agrees to that fact when discussing the statue based on his iconic image (pictured above) of Terra on the Magitek Armor.
Amano admitted in a press video about the statue that he was inspired by "the industrial revolution" when working on the game and that Final Fantasy VI, at the time of its development, was significantly different from previous Final Fantasies.  
"The world of Final Fantasy has always existed within a 'fantasy' world," Amano explained, "Swords, magic, and the like were staples of the Final Fantasy series. However, the world of Final Fantasy VI features a civilization ruled by machines with elements of science-fiction."   
Amano would go on to explain that Terra (Tina in Japan) was unique in the sense that there weren't many female protagonists in 1990s games. Thus, Final Fantasy VI was a vanguardist game in many aspects. It was a first for Amano in many ways, and the culmination of all his previous work up to that point.  
Terra's statue, which is part of Square Enix's Masterline series of statues, perfectly captures Amano's FFVI work. The artist himself feels that the statue represents the world of Final Fantasy VI in its entirety which should excite Final Fantasy VI fans with money to burn on the collectible piece.  
Sakaguchi Amused at the Existence of the Expensive Piece
これは、ないな。
FANTASIANのジオラマ制作費用からしてもw
ちょっとヤバいのでは?
だいじょうぶスクエニ? https://t.co/QFtEoHVpl3

— 坂口博信 (@auuo) April 24, 2022
Depending on the translation, Final Fantasy creator, Hironobu Sakaguchi, tweeted, "Is it not too much? Are you okay Square Enix?" in response to the statue's unveiling, its size, and perhaps its exorbitant $11,600 price tag. 
Final Fantasy VI's primary mastermind appeared to be surprised at the statue's existence, arguing that the statue costs more than any of the diorama's his team crafted for his latest game, Fantasian. In truth, perhaps Sakaguchi thinks that the market is quite limited for such a piece.
Personally, I am not that surprised at the statue's existence. Final Fantasy VI is well regard within the RPG community as a work of art. I think Square Enix will sell a few. Items like this tend to gain collectible value over the years, and there are plenty of wealthy individuals in the world that are into this kind of thing. 
The statue itself is quite beautiful, as is Terra (the character itself) making the piece an appealing one. However, it is quite large, and I wonder if a cheaper, much smaller version would sell even better with Final Fantasy VI fans and videogame memorabilia collectors. 
Either way, it will be interesting to see how many statues Square Enix ends up selling in the long run, and if other Final Fantasies will eventually receive a similar treatment.
Agree with the author? Couldn't disagree more and are frothing at the mouth to tell him? Leave a comment here, on Facebook or send an email and make sure to follow Never Ending Realm on Facebook, Twitter, and YouTube!