Scott Pilgrim Vs. The World: The Game, has finally been re-released after 6 years. Originally, the title was released on August 10th, 2010. The game was highly reviewed and sold very well. The game featured chip tunes by the group Anamanaguchi, beat-'em-up gameplay and many video game references.
Despite the game performing well and gathering a huge fan base, it was delisted in 2014. Generally when a game is delisted, it is usually broken beyond repair or just overall poorly received. However, Scott Pilgrim Vs.The World: The Game didn't have any of those issues. It is hard to imagine a game that did so well just to end up delisted anyway.
The running theory for why it was delisted is that Ubisoft's licensing ran out. However, without there being an official statement about the topic, it's tough to say why exactly it happened. Regardless though, fans were upset to see the loss of this game and until now, you'd have to have a PS3 or Xbox 360 with the game already downloaded on it to play it.
Fans were obviously ecstatic to hear that Ubisoft was finally re-releasing the game but given its history, many were worried about it disappearing again. Thankfully though, Limited Run Games is offering a physical version of Scott Pilgrim Vs. The World for both the Nintendo Switch and PS4.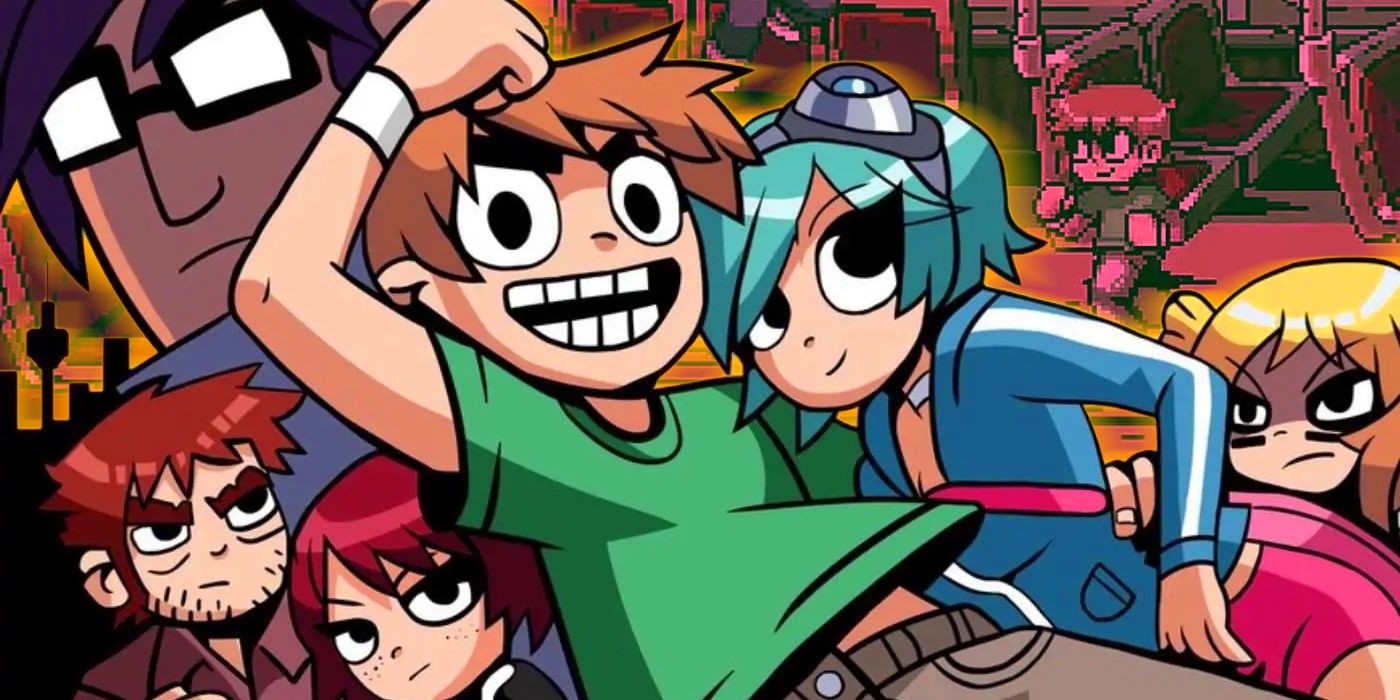 Limited Run Games was founded in 2015 by Josh Fairhurst and Douglas Bogart. The company has since then brought 300 games from the digital-only platform, to the physical medium. They are dedicated to preserving digital-only games, which makes them perfectly suited to handle the release of Scott Pilgrim Vs. The World: The Game.
This is wonderful news as this finally preserves this game permanently, but it doesn't stop there. Pre-orders for the game have only been open since Friday and it is already Limited Run Games' highest selling game. According to a tweet from Douglas Bogart, the owner of Limited Run Games, in the first 3 hours they already sold 25,000 copies of the game for the Nintendo Switch.
The company is offering 3 different versions of the game, all for the Nintendo Switch and for PS4. The first option will cost you $34.99 and includes a Clash at Demonhead concert ticket, reversible cover and a full-color instruction booklet. Your next option is the Classic Edition and will run you $54.99 and comes with everything from the standard edition as well as a deluxe plastic clamshell case, sticker sheet, physical soundtrack, and an overworld map.
The last option is K.O. Edition and costs $139.99. This edition included everything previously mentioned as well as a premium hard-shell roadie collector's case box, a cassette of the soundtrack, full-size wooden drum sticks, three Sex Bob-omb guitar picks, Scott Pilgrim Vs. The World loading screen enamel pin and 7 Evil Exes trading card set.
So, between the three options it should be easy to find which one suits your needs. Of course, the game is offered digitally as well, but these physical releases ensure that this game stays with us forever now and that is really something special.
Agree with the author? Couldn't disagree more and are frothing at the mouth to tell him? Leave a comment here, on Facebook or send an email and make sure to follow Never Ending Realm on Facebook, Twitter, and YouTube!