Recently, Stardew Valley developer ConcernedApe dropped patch 1.5 for PC users. A few months ago, we published an article speculating on the patch and what it would hold. It turns out that patch 1.5 is a lot bigger than we anticipated and is absolutely bursting with new content. Unfortunately, patch 1.5 is only available for PC players at the time of writing, but ConcernedApe has promised that it will be out for other platforms.

A full list can be found here, compiled by fans on the stardewvalley.net website, but this article will cover some of the biggest and most notable changes.

New farm features and playable areas in Stardew Valley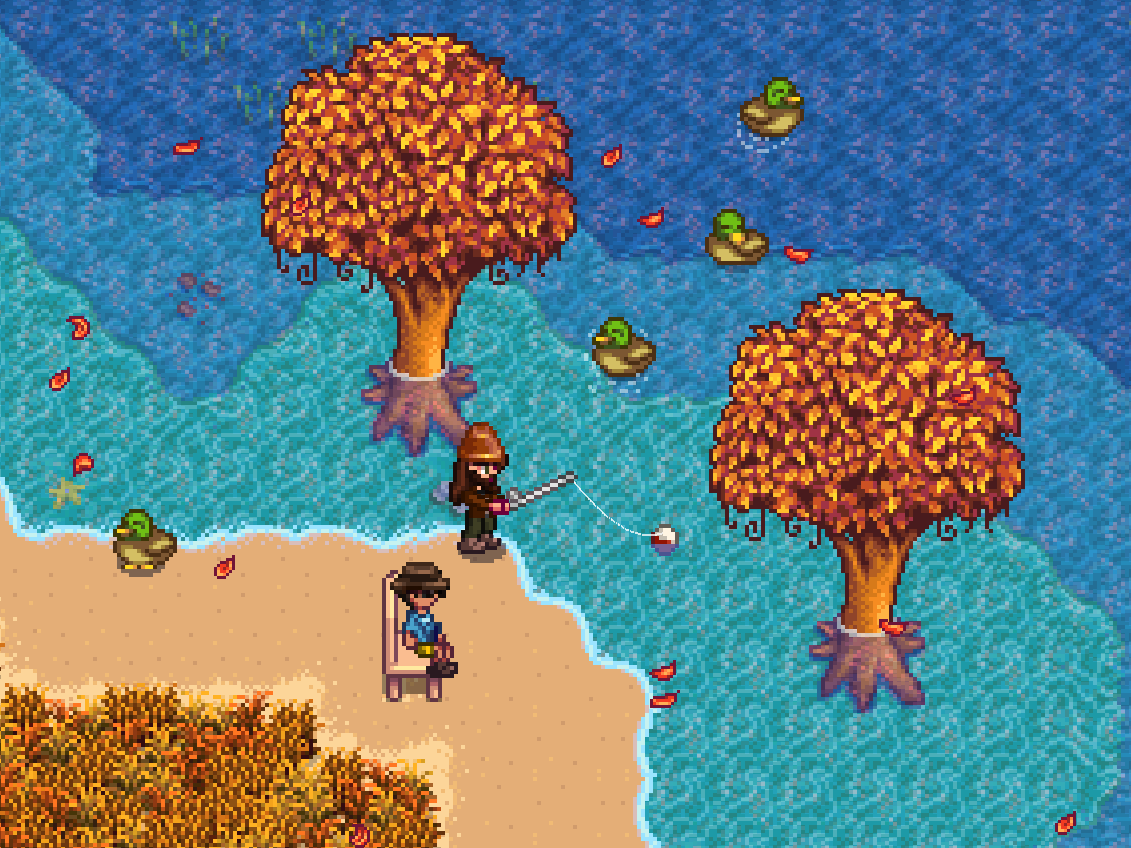 Yes, the island farm is a real thing. It's a tropical-themed farm surrounded by water. The catch is that seasons no longer affect plant growth, but you can't place any buildings. That means that the farm is suited for year-long farming playthroughs, but livestock lovers will probably want to avoid making it their main farm.

An exhaustive list of new features has been added to farms as a whole. Players can now have ostriches on their farm, place (and sit on) some furniture items outside. Greenhouses can now be moved, and ducks can finally swim!

On top of that, there's a whole new region called Ginger Island. It's a part of a chain of islands called the Fern Islands, so presumably, there will be more island areas added in the future. Villagers can access the island with the new island resort feature, which opens up new outfits and dialogue options for all the old townspeople that players have grown to know and love. The island is full of new critters to give the island some flair.

There's a new dungeon, similar to the mines in the town and desert, called the volcano dungeon. Just like the old mines, it is randomly generated, but it will hold some of the new items and enemies added to the game.

New NPCs and enemies

In the screenshots teased by ConcernedApe on Twitter, there were two new visible enemies. Well, in the final patch, there are 10 confirmed new enemy types, that are featured in the new volcano dungeon.

There's also an entirely new townsperson. His name is Leo, and he's a fully fleshed-out townfolk with his own story, events, and dialogues. In addition, there are three new secondary NPCs: Professor Snail, Birdie, and Gourmand Frog.

Quality of life improvements

Veterans of Stardew Valley will immediately recognize plenty of quality of life updates, on top of the new content. Not to say that the game was ever bad, but a lot of the minor annoyances and clunky aspects of the game, such as the HUD and menu options, have been tinkered with. There are several new features for starting a new farm that allows players to remix and randomize their towns, adding a bit of spice to new games.


If you're a seasoned player thinking of starting a new farm when 1.5 comes out, I'd like to highlight a couple of new features. There will be a new farm type, "Beach Farm", and a new "Advanced Game Options" menu, from which you can adjust some aspects of the game: pic.twitter.com/iMnw2uGLEO

— ConcernedApe (@ConcernedApe) December 20, 2020

Most importantly, you can now talk to people while mounted on a horse and hoes no longer remove sprinklers.

And much, much more

There are way too many features in this patch to list here, so here's a quickfire list of some additional new features:
Loads of endgame content, including late-game quests
18 craftable items
9 crops and trees
11 food items
18 collectibles/monster drops
10 quest items
7 rings
16 hats
6 clothing items
11 weapons
8 fish, including 5 new legendary fish
Dozens of furniture variants
15 hairstyles
And that's just scratching the surface. If you haven't booted up Stardew Valley in a while, now is definitely the time. If you haven't ever played the game, it's 33% off on Steam right now for the Steam Winter Sale.
Agree with the author? Couldn't disagree more and are frothing at the mouth to tell him? Leave a comment here, on Facebook or send an email and make sure to follow Never Ending Realm on Facebook, Twitter, and YouTube!