Developed by Team Ninja, Stranger of Paradise Final Fantasy Origin, promises to shake up the 'Final Fantasy' name with its brand of fast and brutal action combat. Slated for a March 18, 2022 release, the game remains about 4 months away, but Square Enix has unveiled new story details.
The Most Brutal, and Darkest Final Fantasy Yet?
Stranger of Paradise's gameplay is heavily influenced by the Dark Souls games. It will be difficult, and it will be punishing, but (Square Enix hopes) that it will also be a highly satisfying experience. Even though Final Fantasy has moved away from the Turn-Based Combat mechanics that at one point defined the series' gameplay into an action-based one, Final Fantasy XV, and Final Fantasy VII Remake are not inherently difficult games.
Stranger of Paradise promises to raise the stakes. Like in the Souls games players will be expected to 'get good' in order to have success while playing it. However, unlike the Soulsborne games, Team Ninja did worry about long time JRPG fans who weren't skilled at action gaming, and the game will include a "Story Mode" for those who just want to breeze through the game in order to enjoy its tale.
Fans of the series worried that Team Ninja would not treat the game with the proper reverence (has Square Enix shown much reverence over the last decade?) that a title carrying the 'Final Fantasy' merits, should put their minds at ease. The development team grew up playing the series, and the team members have been mindful and true to what their vision of Final Fantasy is (as fans) when crafting Stranger of Paradise.
While creating some of the stages, such as the Shrine of Chaos, apparently, there were fights between the developers. Because they grew up playing Final Fantasy, like the original Final Fantasy, and they had their own vision of what this shrine should look like – Fumihiko Yasuda, Producer and Head of Team Ninja.
The Story is a Bit More Complex Than Chaos
While Stranger of Paradise Final Fantasy Origin has been mocked through social media for its initial 'Chaos' driven trailer (it was awful), it seems that there is much more to the story than just 'Chaos'.
Here is an excerpt from the game's official site:
The story of FINAL FANTASY ORIGIN focuses on Jack and his fight to return light to the crystals of Cornelia – a land overrun by darkness. Will restoring the crystals' light usher in peace or a new form of darkness… or perhaps something else entirely?

The King of Cornelia reveals the Prophecy of Lukahn to Jack and his friends, in which the Warriors of Light are mentioned. He believes the four of them could be those fabled warriors and places fresh hopes on them to banish the darkness that clouds the crystals.
Notice the clever use of the word 'Darkness', as it could probably be the replacement word for 'Chaos'. Square Enix wasn't happy about the entire Chaos ordeal on Social Media, and it seems that company is threading the issue carefully at this point.
Square Enix has also unveiled descriptions to cast and storyline characters that will appear throughout the game such as Captain Bikke. Bikke is a pirate who rules over a town, and seems to be in a bind as the seas are covered in Darkness, so he and his crew of misfits can no longer attack ships to steal their treasures.
Other characters in the game include the King of Cornelia, Queen Jayne, Princess Mia, and Minister Lagone. Clearly, Stranger of Paradise Final Fantasy Origin has more going for it than just Jack's obsession with Chaos.
Crystals, Princesses, Pirate Ships, Darkness = Final Fantasy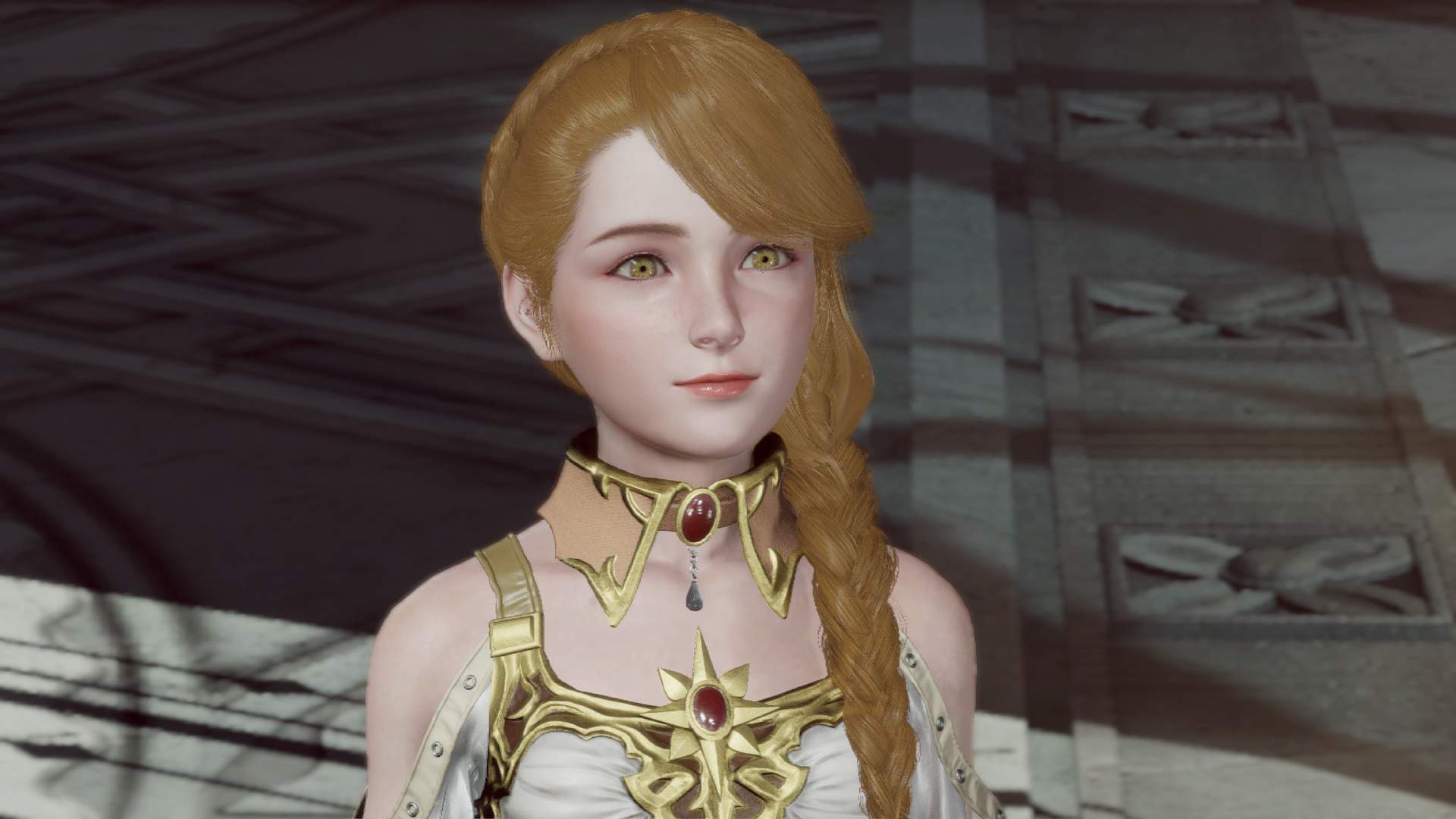 For all the concern regarding the title, it seems that most of the '101 How to Make a Final Fantasy Game' bases are in here (save for the action take of its combat). The game has managed to capture the Final Fantasy atmosphere in its look, especially in regards to the first game in the series (which Stranger of Paradise is a prequel to).
March 18, 2022 can't come soon enough. Action-RPG Final Fantasy fans will have something to look forwards to early next year if the game sticks to its release schedule. As always, we will keep up our coverage of the game as new details pop up. For more, visit Square Enix's official site for Stranger of Paradise Final Fantasy Origin here.
Agree with the author? Couldn't disagree more and are frothing at the mouth to tell him? Leave a comment here, on Facebook or send an email and make sure to follow Never Ending Realm on Facebook, Twitter, and YouTube!