Blizzard Entertainment announced the Blizzard Arcade Collection during their BlizzCon Online presentation on February 19th. The collection is a compilation of 3 early Blizzard Entertainment games, originally released in the 1990s. It includes The Lost Vikings, Blackthorne and Rock n' Roll Racing. You can purchase the collection now on Nintendo Switch, PS4 and Xbox One for 19.99. It will also work via backwards compatibility on PS5 and Xbox series S/X.
On Windows, the Blizzard Arcade collection is included in The Celebration Collection, there is no standalone purchase available. The Celebration Collection is a group of bundles that contain in-game items for Blizzard games like Overwatch, World of Warcraft and Diablo II.
It was released to celebrate the company's 30th anniversary. If you've already purchased one of the bundles, you'll automatically own the Arcade Collection as well. With the purchase of one of these bundles, you'll also receive a 15% discount code for use in the Blizzard Gear Store.
The three games in this bundle all come in their original versions with the ability to rewind up to 10 seconds. Each game also has a Definitive Edition that features custom key mapping. The original versions of Blackthorne and The Lost Vikings will also come with a "watch mode" feature that lets you watch a playthrough of the game and jump in whenever you want to.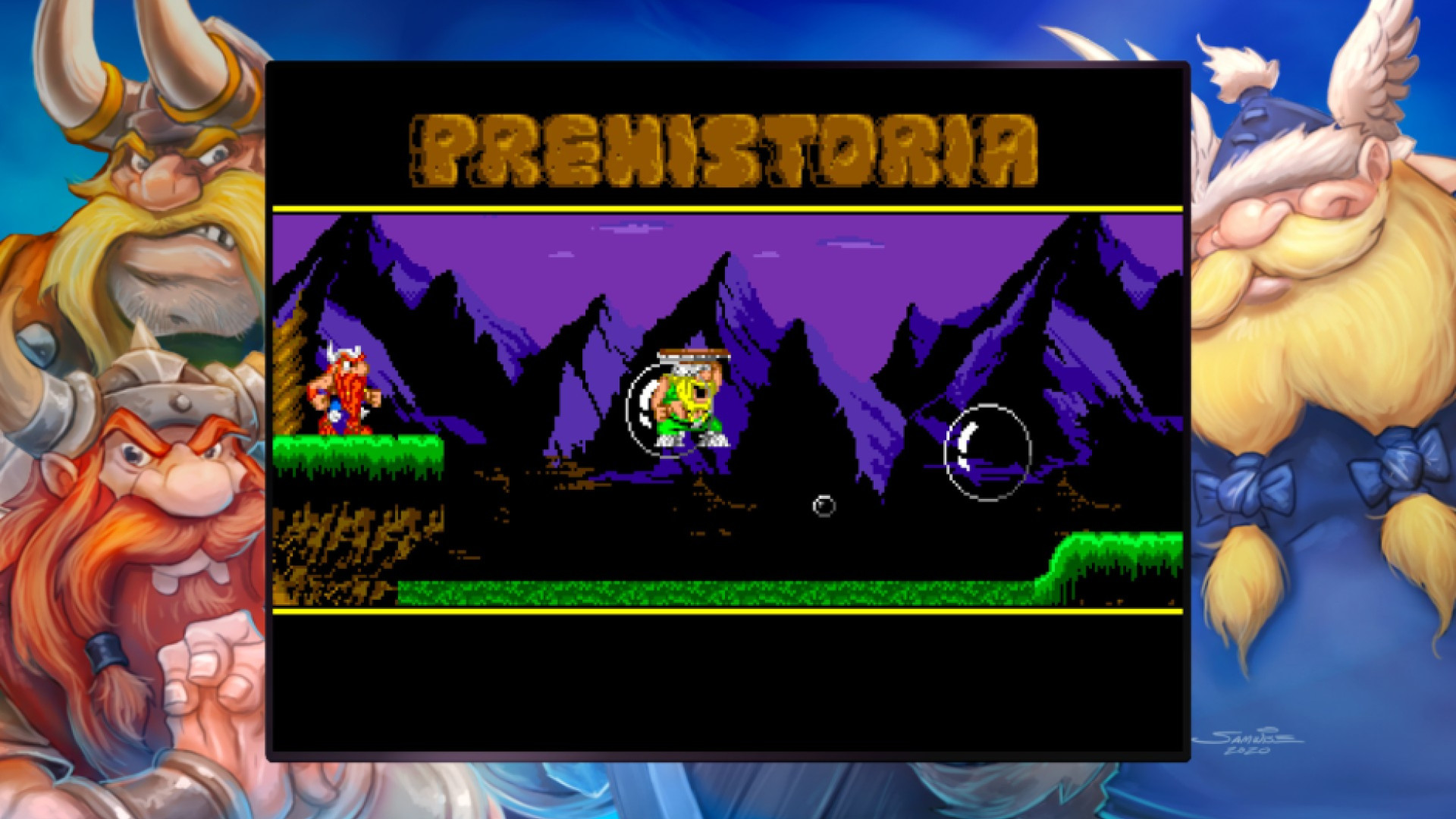 Originally released in 1993 for the SNES, The Lost Vikings is a game about three vikings Erik the Swift, Olaf the Stout and Baelog the Fierce. Each character has different abilities that work together to solve puzzles, navigate the world and defeat their enemies. The Definitive Edition adds extra stages and the support of up to 3 players in local co-op.
Also released in 1993 for the SNES and later in 1994 for the Genesis, Rock n' Roll Racing is a vehicle combat racing game. You can choose between different drivers and different cars, all featuring different loadouts to give you the edge in combat. The definitive edition adds weather effects, 16:9 resolution support and a new racetrack variation number that comes to 384. It will also feature its original soundtrack as well as some new tracks.
Blackthorne was originally released in 1994 on the SNES. The game centers on Kyle "Blackthorne" Vlaros, who is a commando. Throughout the game hsi shotgun will gain power and you'll be able to use his strength to defeat his enemies. You will be shooting and dodging your way through a 2D alien world that has been taken over by mutant monsters. The Definitive Edition also has a "fog of war" map which will uncover as you explore it.
These three titles are an excellent way to dive into Blizzard Entertainment's history and celebrate their 30 year anniversary. It is always exciting to experience the beginning of a game developer's legacy, and this is a perfect way to do that. It is collections like this that make me hopeful that video game history will not be lost or forgotten.
Agree with the author? Couldn't disagree more and are frothing at the mouth to tell him? Leave a comment here, on Facebook or send an email and make sure to follow Never Ending Realm on Facebook, Twitter, and YouTube!