Currently, Bethesda's focus remains on its new massive role-playing game IP, Starfield. However, little is known about its most anticipated game, The Elder Scrolls VI.
The Longest Wait Between Elder Scrolls Titles
On November, The Elder Scrolls V: Skyrim will turn 10 years old. Skyrim has been the franchise's most successful game, both commercially and critically. Bethesda has, for the most part, squeezed the life out of its 2011 masterpiece as far as it could over the last ten years.
With ports to every machine, a seemly endless world, and the ability to play with mods, Skyrim has been the gift that keeps on giving.
Holding a 96 Metacritic rating (Xbox 360), Skyrim set a high bar for open world games. The game's brilliance might partially be the reason why Bethesda has not been in a rush to craft its sequel.
Skyrim continued to sell well past its release date with 30 million units sold by 2016. That number could be closer to 40 million units by now. In some ways, Bethesda finds itself in the same position that Rockstar does following the massive success of Grand Theft Auto 5.
After Skyrim's massive success, the company needs to craft a game that lives up to its legacy.
And so, here we are in 2021 with no Elder Scrolls 6 in sight.
The Elder Scrolls VI is in its 'Design Stages' According to Todd Howard
According to Bethesda Games Studio Director (via The Telegraph), Todd Howard, The Elder Scrolls VI is in development, but only in its design stages.
"It's good to think of The Elder Scrolls 6 as still being in a design [phase]… but we're checking the tech: 'Is this going to handle the things we want to do in that game?' Every game will have some new suites of technology so Elder Scrolls 6 will have some additions on to Creation Engine 2 that that game is going to require." -Todd Howard, (source: Telegraph UK)
The good news: The game is on development. The bad news: 2025 (or further). Distant as it may sound, 2025 now sounds like an 'early' release year for fans awaiting the next big Elder Scrolls title and hoping for the best case scenario.
Are We Five, Six or even Seven Years Away from Playing The Elder Scrolls VI?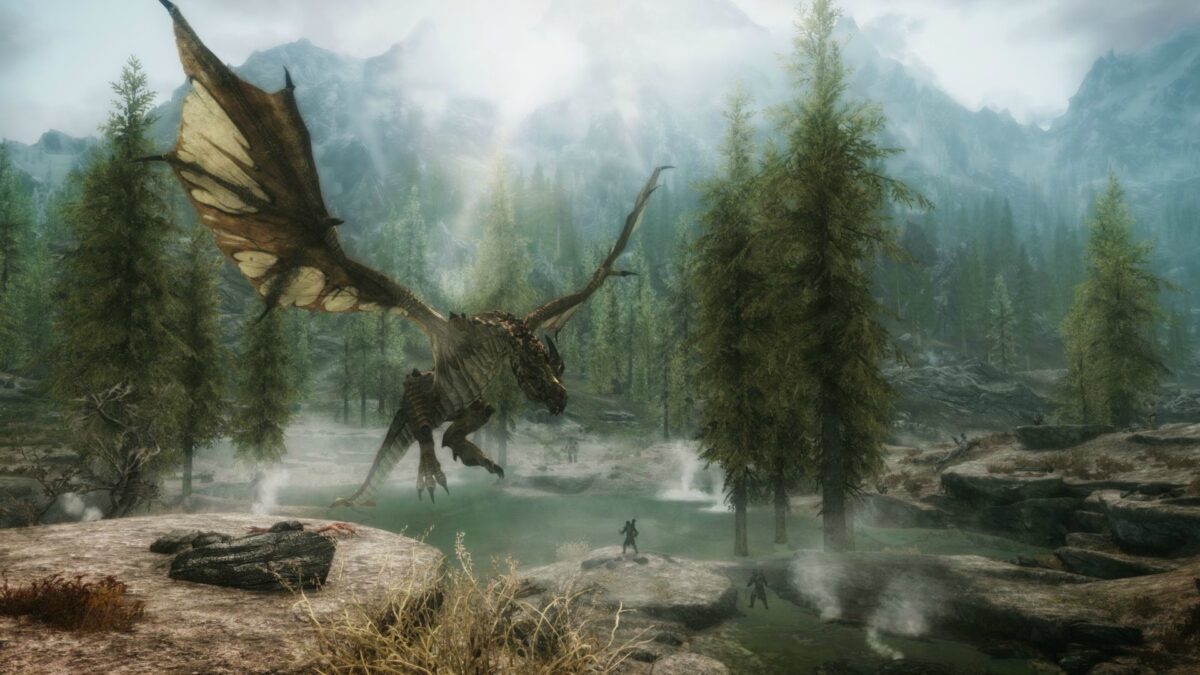 If we consider the difficulties of modern game development, and the (expected) size of a new Elder Scrolls entry, a four year development cycle might not be enough.
While Bethesda is much more experienced, and has crafted many more games than CD Projekt, Cyberpunk 2077's never ending struggles, and cut features serve as a warning to other game developers: Rushing a huge open world game to the current market is a fool's errand.
Yes, Bethesda games have been notoriously buggy (given their size) at the time of release, but not on the level of Cyberpunk 2077. Apart from being a buggy mess filled with crashes at launch, CP2077 continues to have unfinished A.I. issues, and remains a dumbed down experience from the game that CD Projekt originally promised.
Now more than ever, thanks to Cyberpunk's over publicized struggles, the industry and consumers alike are more 'aware' (and angrier) about unfinished "AAA" releases. Bethesda will look to avoid a similar fate, so I wouldn't be surprised if 2025 comes and goes without an Elder Scrolls VI release.
At This Point Fans Should be Comfortable in Their Wait
At the end of the day, we have waited 10 years already. Even if it pains to say so, I rather wait 6-7 more years if it means that we get a game as groundbreaking as Skyrim was in 2011. It is a better alternative than having the game released in less time and receive a disappointing product as a consequence.
In a fun fact, I had just turned 26 when Skyrim first launched. Never in my wildest dreams would I have thought that I would be entering my early 40s by the time that its sequel is currently expected to arrive. In the mean time, I will keep adventuring in good old Skyrim…
Agree with the author? Couldn't disagree more and are frothing at the mouth to tell him? Leave a comment here, on Facebook or send an email and make sure to follow Never Ending Realm on Facebook, Twitter, and YouTube!