The wait for the Elder's Scrolls 6 will continue for the foreseeable, and perhaps, unforeseeable future. Bethesda's Senior Vice President of Global Marketing and Communications Pete Hines, got into a bit of a twitter argument on Sunday.
When questioned about the lack of information on The Elder's Scrolls 6, Pete Hines – to the disappointment of millions around the world – had this to say:
"It's after Starfield, which you pretty much know nothing about. So if you're coming at me for details now and not years from now, I'm failing to properly manage your expectations." – Pete Hines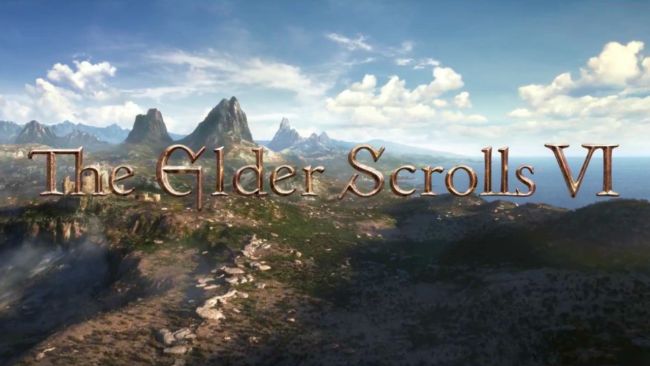 It can be inferred from the statement that even though Bethesda teased the game two years ago, ES6 is far from finished, and only God knows if serious work on the title has even started. For now it is clear that their focus is on a space RPG titled Starlight.
Pete Hines nailed it when he said that we don't know much about Starlight (We don't). This is hinting at a possible 2021/2022 release for said title. Considering that The ES6 is further behind in its development, it is not unreasonable to think that we won't see Bethesda's most anticipated game until 2024 at the earliest.
It is safe to say, that it will likely be more than decade (perhaps a decade and half) between entries by the time the sixth installment hits store shelves. The Elder Scrolls V: Skyrim was Bethesda's biggest success, both critically and commercially. It is strange that the company hasn't really announced the ES6 considering that it is what most gamers want from them.
Bethesda has done a good job at milking Skyrim through endless ports to multiple systems spanning two console generations. While Skyrim receiving various remasters isn't a bad thing, it is fair to say that its success has allowed Bethesda to take longer (much longer) than expected to deliver a sequel. This isn't uncommon, Rockstar has been living off GTA V's success, and we haven't heard of its successor either. Rockstar however, is given the benefit of the doubt as they recently (2018) released what was a herculean undertaking in the form of Red Dead Redemption 2.
We have to remember that Fallout 4 wasn't as well received by some (critically at least) as previous Bethesda titles, and being that Skyrim was such a great game, there is a fair amount of pressure on them to deliver another standard setting title in the sixth entry of the venerable series. Topping Skyrim will be a tough ask for the company, but Skyrim's success is the reason why many anxiously await details – however minor – of the next installment in the series.
Thus, the hopes that the ES6 would arrive, or would be announced this year or the next, are dashed until further notice. It is disappointing however, that a developer that delivered two entries of the Elder Scrolls during the last generation did not deliver as single one in this one. And – as all signs point out – won't deliver another one until the middle part of the upcoming generation.