Given the massive commercial (over 26 million copies sold) and critical success of The Legend of Zelda: Breath of the Wild, Nintendo's 35-year-old franchise has never been more popular than it is today. Thus, the news of a delay for its sequel has caused some disappointment amongst fans. 
Nintendo Shares Drop 6% After News
The Legend of Zelda series producer, Eiji Aonuma, has an update to share about the launch timing of the sequel to The Legend of #Zelda: Breath of the Wild. Please take a look. pic.twitter.com/7OhayhiuM9

— Nintendo of America (@NintendoAmerica) March 29, 2022
Nintendo shares dropped on March 28th after the Nintendo revealed that the game's launch date had been pushed to "Spring 2023." The Legend of Zelda is one of Nintendo's biggest franchises, and perhaps its most critically acclaimed (has there ever been a bad mainline Zelda game?).  
Naturally, there was some disappointment and the company's shares felt the impact of the news. In truth, The Legend of Zelda: Breath of the Wild 2 will be a huge commercial success regardless of when it is released.
"A Delayed Game is Eventually Good, But a Rushed Game is Forever Cyberpunk 2077"
Okay, the real Shigeru Miyamoto quote ended with "a rushed game is forever bad." However, Cyberpunk 2077 is the latest and most infamous case of a game under delivering while being rushed out of the door after many years of development. 
No one could ever accuse Nintendo of committing such an atrocity with a Zelda game. Nintendo's track record with the series has been pristine. That said, Cyberpunk's blunders have served as a warning to other developers, and Nintendo has gigantic shoes to fill with Breath of the Wild 2.  
The original Breath of the Wild won game of the year honors in 2017. It was not only seen as a groundbreaking game for the series, but also open world games in general. It will be hard for Breath of the Wild 2 to top the original, however, I am faithful that it will.  
Nintendo EAD has a knack for outdoing itself. Breath of the Wild 2 looks bigger and prettier than the original game which was an original Wii U title limited by the lowest common denominator in terms of hardware.  
With Breath of the Wild 2, Nintendo EAD has all of the Switch's horsepower at its disposal. While the Switch is significantly underpowered when compared to the PlayStation 5 and Xbox Series X (heck it is underpowered when compared to the base PS4), Nintendo's wizards should be able to produce a more impressive game than Breath of the Wild. 
From trailers and information that we have seen and read, Breath of the Wild 2 will feature a gigantic world on the "ground' and another substantial world in the sky. Given that Nintendo would have had about six years (by Spring 2023) to develop BotW 2, I fully expect a gigantic game worthy of remembrance. 
Did Nintendo Push Breath of the Wild 2 to 2023 to avoid Competing with Elden Ring?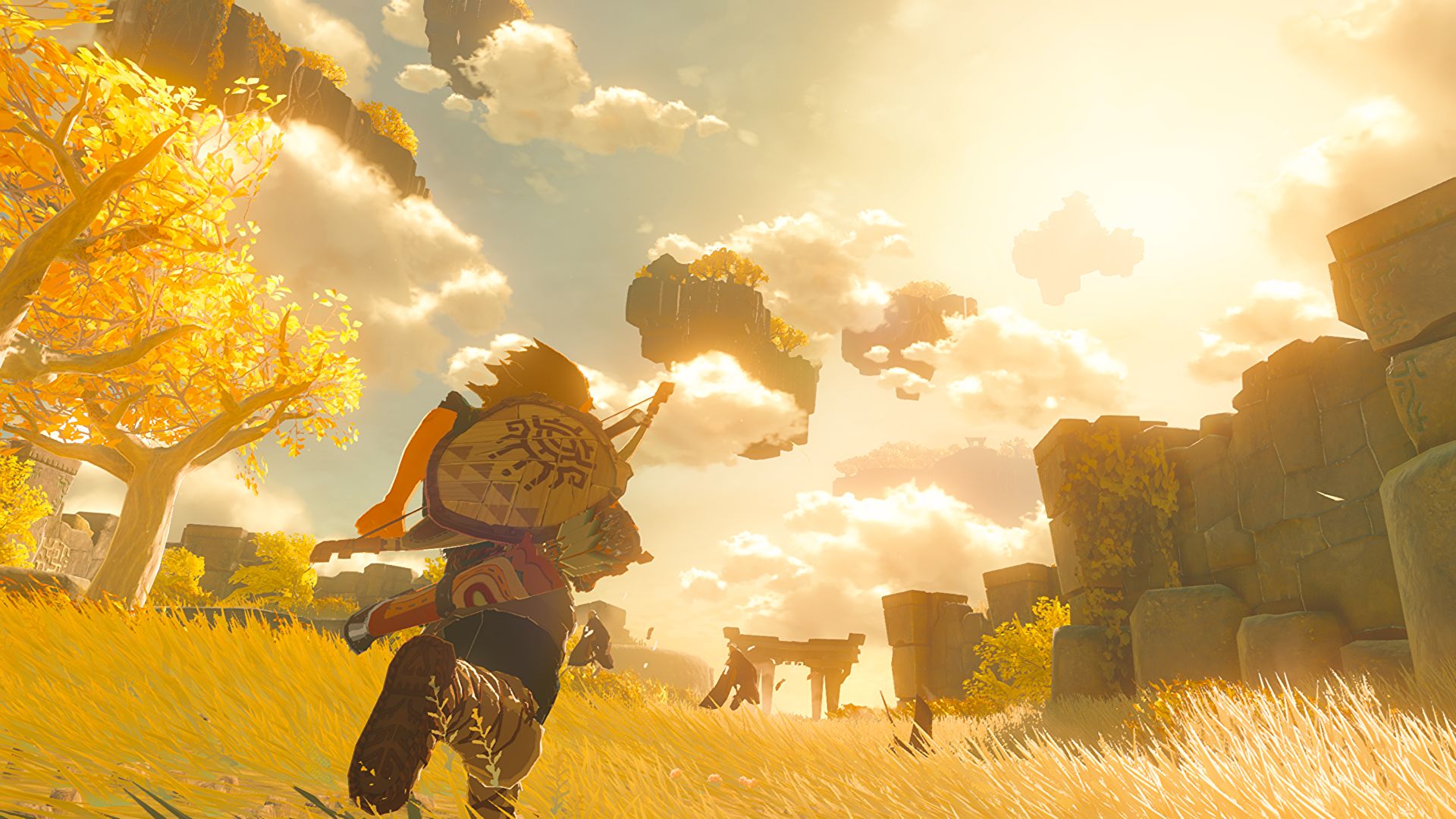 If I were a conspiracy theorist, the above heading would seem plausible. That said, the Legend of Zelda has had a history of delayed games (Ocarina of Time was delayed multiple times), and the game's themselves have been masterpieces.  
It is likely that Breath of the Wild 2 at its current stage is unpolished, or at least not polished to the standards that the series has set for itself. I do think that Nintendo EAD is taking the right approach here. In an era where too many developers rush out their AAA games in order to release cumbersome and massive day one patches, it is refreshing to see that Nintendo is taking the old school approach of "it will be finished when it is finished." 
Agree with the author? Couldn't disagree more and are frothing at the mouth to tell him? Leave a comment here, on Facebook or send an email and make sure to follow Never Ending Realm on Facebook, Twitter, and YouTube!