By now, Lara Croft has arguably become one of the most iconic video game characters to date. Even without being a fan of Tomb Raider, people have heard of her. Whether from the numerous comic books she's starred in, movie adaptations made or the video games themselves, she's become a legend.
The franchise is so iconic that it has inspired other video games as well, like Naughty Dog's Uncharted series. It is undeniable how much of an impact Tomb Raider and Lara Croft have had on video games, and pop culture as a whole.
This year will mark her 25th anniversary, and Square Enix has already begun their celebration with the launch of their website. The website is said to feature a different Tomb Raider game each month, offering loads of extra content and nostalgic material. On top of that, Crystal Dynamics will be doing live playthroughs of the games. The website is already up and offering a few things already, including new box art for the first Tomb Raider game that has been redesigned by Brenoch Adams.
"Over the last 25 years Tomb Raider has become more than a game and Lara Croft has risen to become a cultural icon," Scot Amos, head of Crystal Dynamics said. "We're so proud to be a part of this rich tapestry of adventure, but we recognize the true credit belongs to the fans! The amazing Tomb Raider community has made all of this possible and we look forward to celebrating with them his historic milestone and for many decades to come."
The 2013 reboot trilogy is the most recent addition to the video game franchise. The three games put players in the shoes of a young Lara Croft, before she becomes the seasoned Tomb Raider we see in the 90s classics. We get to experience the hardships that shaped her evolution and live through her first adventures as a young explorer.
Square Enix has also teased that the new Tomb Raider video game entries will tie the story of the 2013 reboot trilogy to the 90s classics. That will finally fill the gap and further explain how she continues to become the Lara Croft we know and love. Crystal Dynamics is hard at work with this already, and has asked fans to be patient. Here's to hoping we get to see this new entry this year for the anniversary, but with Tomb Raider's huge history, it might take longer to tie the two timelines together.
To tie us over until the new game, Netflix announced that they were working on a Tomb Raider anime series. The series is to take place after the 2013 video game reboot series. There is no release date for the series yet, but it is being developed by Legendary.
The anime series isn't the only media to be inspired from the 2013 reboots. In 2014, a limited Tomb Raider comic book series published by Dark Horse was released. It spanned over 18 issues and was written by Gail Simone and video game writer, Rhiana Pratchett.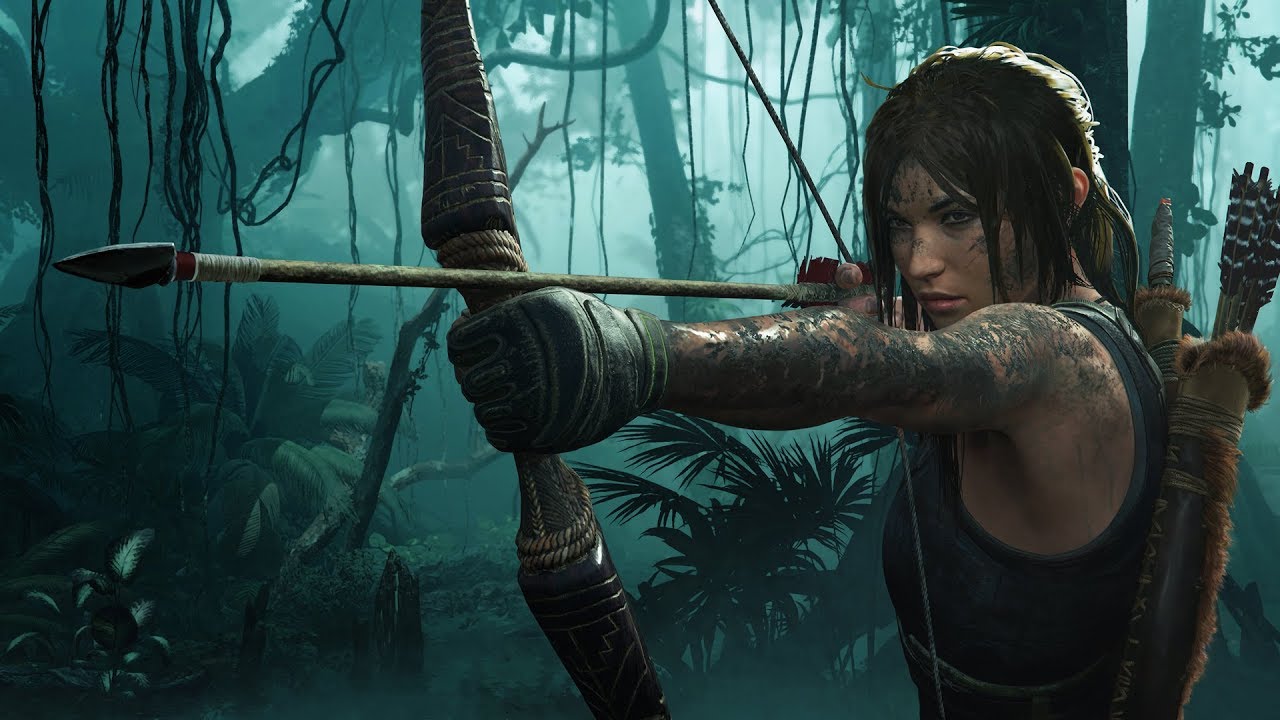 The movie that came out in 2018 and starred Alicia Vikander as Lara Croft was also inspired by the reboot trilogy. A sequel for this movie was actually recently revealed as well, and will have a new director. Misha Green will be taking over as director and tweeted about her favorite games from the series on January 25th. Fans will be excited to see that she's just as enthusiastic as we are for the franchise's future.
There's quite a lot to look forward to with the Tomb Raider franchise, and it's only February. I'll be checking their celebration website periodically and reliving the history of this classic franchise from time to time. I'll also be waiting patiently for more video game news.
Agree with the author? Couldn't disagree more and are frothing at the mouth to tell him? Leave a comment here, on Facebook or send an email and make sure to follow Never Ending Realm on Facebook, Twitter, and YouTube!