The Next installment in the long running 'Tales' series, Tales of Arise, is almost upon us. Namco is looking for the latest entry to revitalize the series. The Tales series was once a prominent JRPG power house, and Namco/Bandai would like for it to be mentioned along the same breath as Dragon Quest, and Final Fantasy.
A New Engine
Before Tales of Arise, every game in the long running series has run on Namco Tales Studios' own in-house engines. This gave the games their own unique visual style. During the PS3/360 era, however, the games began to look 'dated' when compared to Final Fantasy, and other Square Enix JRPGs.
Tales of Arise is being powered by the Unreal 4 engine. With this move, Nampo/Bandai joins Square Enix in utilizing the popular engine for its flagship Role-Playing Game.
Shionne is a prideful and elegant woman cursed by electrifying thorns which cause pain to anybody who touches her.
After an unexpected encounter with Alphen, she joins the rebellion against Rena to pursue her own secret motivations. #TalesOfArise pic.twitter.com/yHbnln81ZD

— Tales of Arise (@TalesofU) June 25, 2021
A Modern Looking J-RPG
Tales of Arise looks like a proper PlayStation 4/Xbox One game. Visually, Arise looks better than previous entries in the series, but cannot break the series' curse of looking a generation behind the current generation.
Still, judging from screenshots and trailers, Tales of Arise brings the series up to Dragon Quest XI's visual standards.
There is no Nintendo Switch version planned as of yet, which is strange given that platform's popularity and the Unreal 4 Engine's scalability.
Character Development and Fast Action Based Combat
Tales of Arise looks to keep the series' tradition of crafting strong, and likable characters intact. The game's story takes place in a setting divided between the medieval world of Dahna, and the technologically (and magically) advanced world of Rena.
As with all advanced cultures who run into 'primitive' or less advanced civilizations, Rena has exploited and enslaved Dahna's people for over 300 years.
This is where our protagonists come into play. Our Male lead, Alphen, is a native of Dahna, and our Female heroine, Shionne, belongs to Rena. Both will join and travel together, which in true Tales' style should create an interesting dynamic between the couple.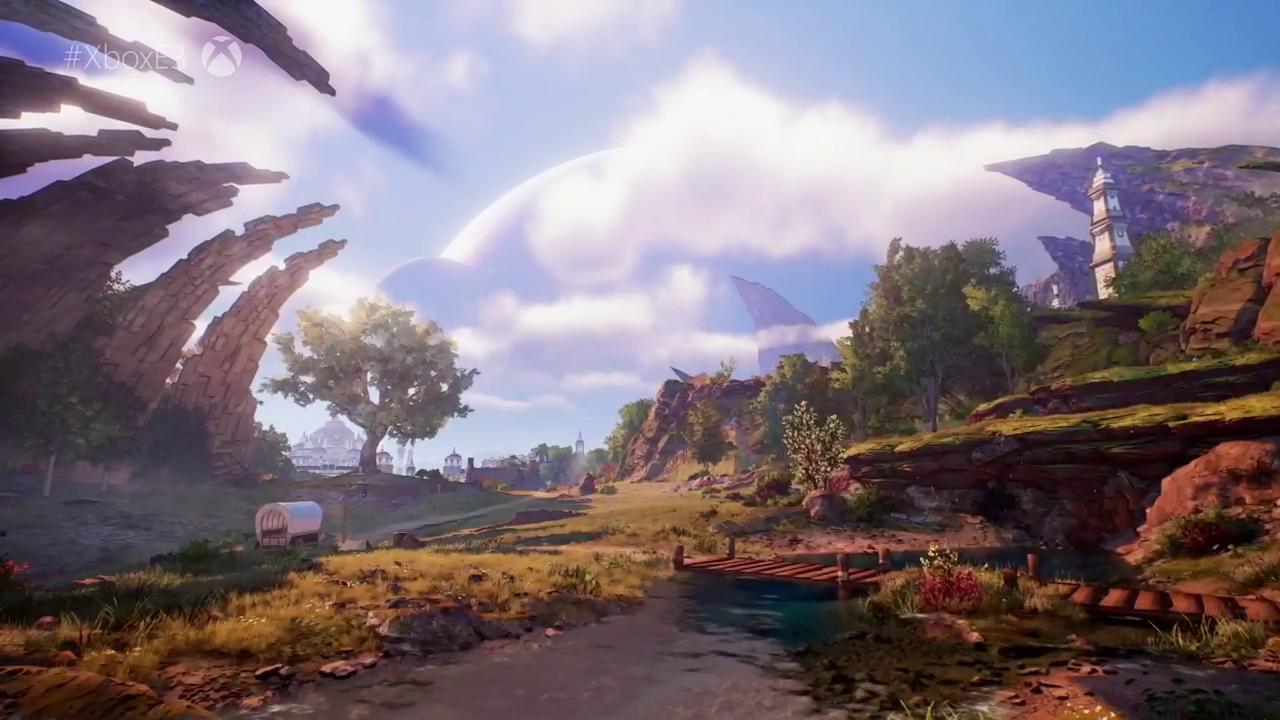 Given the few combat snippets shown on the most recent trailer, it is safe to say that Tales of Arise continues its focus on action-based combat. However, it looks (the game's combat) more like the system one would find in other action oriented games.
The combat's dynamic camera work resembles that of Final Fantasy XV's, rather than what we have been accustomed to seeing for the past two decades. Tales of Arise does away with the previous game's multiplayer options during combat, focusing on a solo experience.
The music, composed by Motoi Sakuraba (Star Ocean, Dark Souls), is sounding like some of the best work that series has offered as of yet.
After Berseria's slow sales Tales of Arise Needs to Revitalize the Series
Tales of Arise feels like a strong effort by Bandai/Namco to modernize the series in order to appeal to a wider audience, which is good.  The series has survived over the past two decades, by sticking to conservative projections, and dated visuals.
However, given the rising costs of modern development, one gets the feeling that Tales of Arise needs to do well in order to keep the console series alive. Being that we have already lost many long running series like Suikoden, and Wild Arms, I truly hope Tales of Arise succeeds. The Tales series has been one of my long time favorites.
With a release date scheduled for September 10, 2021, Tales of Arise is just around the corner, and I cannot be more excited about it.
Agree with the author? Couldn't disagree more and are frothing at the mouth to tell him? Leave a comment here, on Facebook or send an email and make sure to follow Never Ending Realm on Facebook, Twitter, and YouTube!