As Black Friday Approaches…Will You Be Able to Find a PlayStation 5 or Xbox Series X in Stock on Stores?
My answer to this is to keep your expectations in check. Since the launch of "next", now "current", generation machines last November, I have only been able to find Xbox Series Xs in Walmart shelves once in 12 months of periodical visits. Yeah, just once, bummer.  
The PlayStation 5 remains an even bigger 'unicorn'. I live in a region where PlayStation has dominated the market for 26 years (since 1995), and PlayStation 5 stocks rarely last a full hour before they are gone (according to a Walmart Sales Representative that I spoke to).  
So, no. I don't expect to simply walk into Mordor—ahem! Walmart! To find stock of either machine. But there is a silver lining! 
Walmart has advertised PlayStation 5 and Series X stock for the Black Friday shopper…albeit online only.  
Walmart will have the Xbox Series X and PlayStation 5 for $499 each and the PlayStation 5 Digital Edition console for $399. These consoles have been available online (not in actual stores) since Nov. 22 at 7 p.m. Eastern time, while supplies last (this is key). Walmart+ members got online access four hours earlier than other shoppers. 
So, unless you had a Walmart + membership before the deal went live, there was no certainty that you would grab a next-gen console, but it would have increased your odds of snatching one, substantially. Otherwise, you will have to play the lottery with thousands (if not millions) of customers and that will prove to be a frustrating experience.  
Microsoft, on its part, has been sending emails this week to 'valued' customers. Microsoft is doing this in an effort to try to keep Xbox Series X consoles out of Scalper's hands.
Microsoft has been offering Xbox Series X bundles (with a game and extra controller) to "valued Microsoft customers" this week. Emails include a unique link to purchase a bundle pic.twitter.com/dEHlR0rsZ7

— Tom Warren (@tomwarren) November 23, 2021
This email is a bit of a lottery win in itself, I have purchased software from Microsoft's Store before, and have Game Pass Ultimate subscription, and I didn't get the mail.
Amazon the Last Frontier
If you are brave, and rich, you could find one on amazon for a hefty price (though you would be rewarding scalpers). The Disc version of the PlayStation 5 is going for a whooping $1,300 today on the site. The Xbox Series X is going for $1,200. Finally, the Nintendo Switch OLED is currently not available.
The Console shortage situation is so bad that a refurbished Xbox One X is retailing for $618 dollars, and the PlayStation 4 Pro for $600…Used. Crazy, I know.
What System Should I Get? 
For the sake of this article's brevity, I will condense what usually is a monster exclusive feature on our site here. This is our Buyer's Guide from last year, click on the link in order to see full detailed specs and grades for each system. 
Want a powerful future proof console? If brute horsepower is all that matters to you, then the Xbox Series X remains the system of choice, it has the more powerful GPU (slightly faster CPU) and the RDNA 2 chipset with full features.  That said, the PlayStation 5, so far, has proven a capable match, and I don't expect to see major differences between the two systems until dedicated 'Next-Gen' games built from the ground up for Xbox Series X or PlayStation 5 arrive (whenever that is).  
Even then, Sony's Studios have proven to be more than capable of squeezing impossibly good looking titles out of hardware. The Last of Us: Part II, which I played on PlayStation 4 (base) remains the best looking game that I have played, as of yet. Yes, better looking than anything I have played on Xbox Series X, showcasing that it is not the hardware power that matters, but what you do with that power, instead.
Want the best games? A year ago, Sony would have won this category hands down. Sony continues to have the best first party lineup, but the gap is closing. Bethesda's big exclusive hitters will start to trickle down soon on Xbox Series X/S, starting with Starfield.  So, the question here is: What franchises are more important to you? God of War, Uncharted, The Last of Us, Ghost of Tsushima, New Final Fantasy titles, and Horizon Forbidden West? Or, Halo, Forza Motorsport, Forza Horizon, Gears of War, The Elder Scrolls, Fallout, Doom, and Fable?  
There are other exclusive franchises to each system, and PlayStation 5 will have timed exclusivity of Final Fantasy XVI, and the FFVII Remake Episodes. Conversely, Xbox has the upcoming Avowed, and Starfield exclusive to it. In terms of critical appeal, Sony's franchises have traditionally done better over the last decade, but with Bethesda's acquisition this a battle that will even itself out in the future. 
Want the Best Value for your money? The Xbox Series X has the upper hand here. The big difference between Sony and Microsoft in terms of exclusive content is that every single PlayStation 5 game mentioned above will cost you 59.99 to 69.99 (US dollars) on day one, and there is no way around that, since Sony's subscription service (PS Now) doesn't feature new games on the platform as a day one dowload.  
On the other hand, every single Xbox Exclusive mentioned above will be available for download on day one for Game Pass subscribers. This makes the system and its subscription service the best (and most economic) way to play new games. That's without mentioning Xbox's impressive back compatibility system which lets you play classics from the original Xbox era (many with visual and performance enhancements), and a full catalogue of Electronic Arts games free of charge as EA titles are now part of the subscription service.  
Want a Nintendo Switch Instead? With 95 million units sold at this point. It is likely that most of you already own Nintendo's handheld/console hybrid machine. But there is a new OLED version of the system that feels more premium and has a much better (OLED) screen. The chances of finding this machine in stock will be just as slim as finding a PS5 and XSX, given that the chip shortage global problem continues to persist, and according to some sources this will be an issue until 2023. Ouch!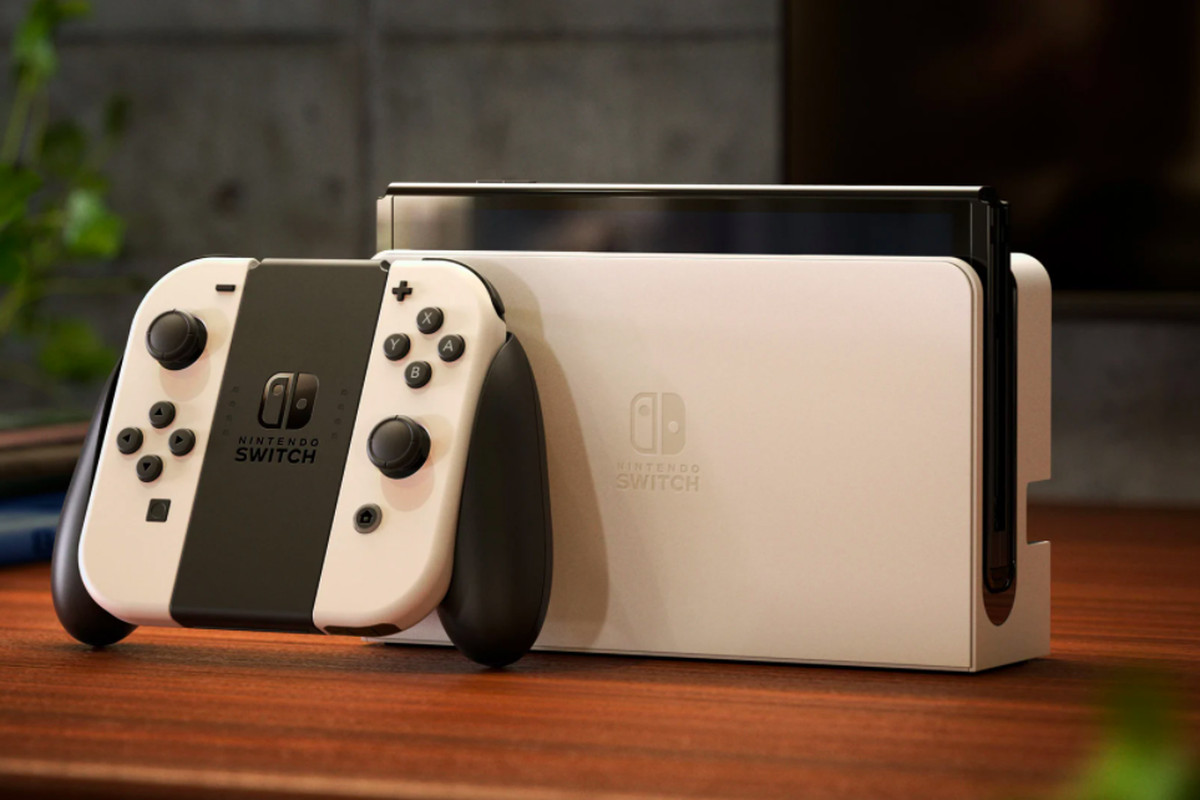 You Can't Go Wrong
No matter what system you end up getting, XSX or PS5. If you are blessed enough to nab one, you will have made an excellent decision as both are awesome machines. Good luck on your console hunt today and tomorrow, and may the force be with you!  
Agree with the author? Couldn't disagree more and are frothing at the mouth to tell him? Leave a comment here, on Facebook or send an email and make sure to follow Never Ending Realm on Facebook, Twitter, and YouTube!