History Repeats Itself …Almost…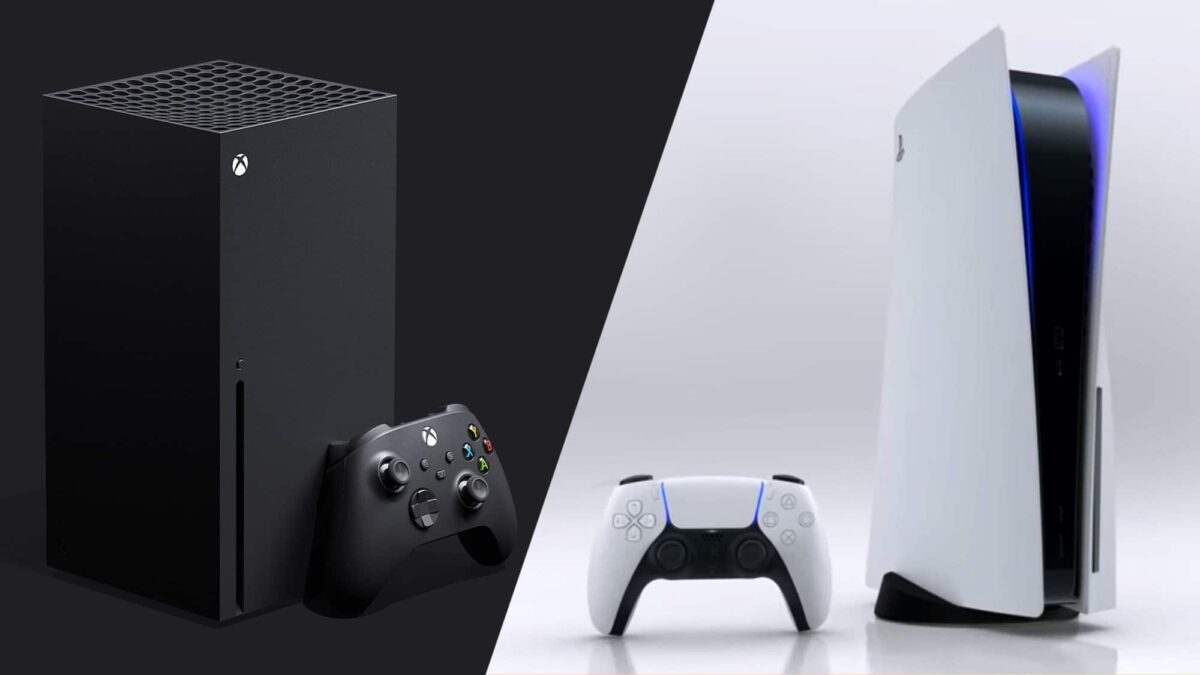 Perhaps, even before Microsofts botched Halo Infinite presentation, analyst's forecasts and even the trends on social media painted a somewhat ominous picture for the Xbox Series X  over the course of the next generation when matched against the Sony PlayStation 5.
The grim forecast for Microsoft was not the result of poor hardware, as the Xbox Series X is clearly more powerful than the PS5 in pretty much every category that doesn't include the Solid-State Drives embedded to each system.
The foregone conclusion that Sony would once again win the hardware sales battle over the next 8 years came about as  a result of the lack of exclusive quality AAA titles available on the Xbox ecosystem.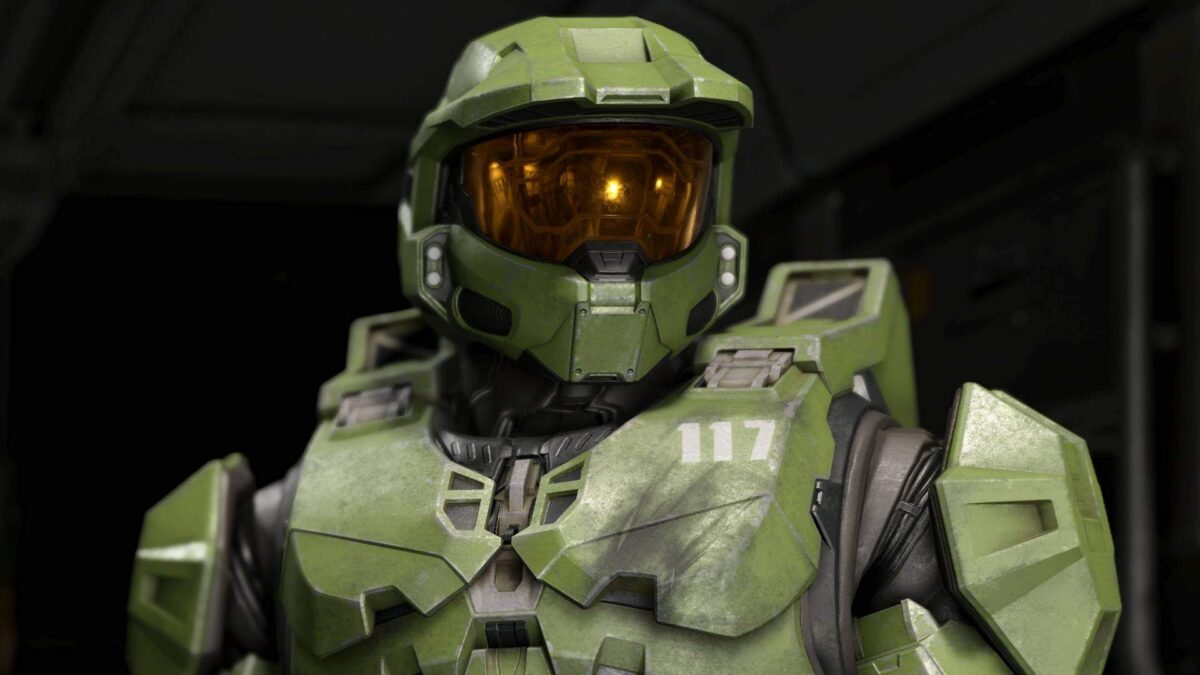 Only the Forza Horizon Series has maintained a level of excellence (Over 90 Metacritic Rating) over the last decade, whereas Sony has had multiple Metracritc rated titles that scored over the 90 range. Titles such as the Last of Us, Uncharted 4, Shadow of the Colossus, Bloodborne, The Last of Us 2, and God of War have given Sony's PS4 a monstrous lead over Microsoft's Xbox One.
This point was pushed hard by Sony when it unveiled gameplay clips for PS5 launch titles such as Spider Man: Miles Morales, and Demon Souls. 
To further drive the proverbial wooden stick on the Xbox Series X's seemly agonizing heart, the Japanese Electronics giant even teased the next God of War at the end of its presentation provoking excitement, and fueling  the selling out of PS5 pre orders within hours, if not minutes of Sony Tweeting that pre-orders for its system would open on the very next day.
Over our last few Podcasts, Chief Editor, Mont Cessna, and I, have been discussing how damaging the loss of Halo Infinite would be for Microsoft's new machine, and for the well being of the Xbox brand itself.
In one of our many discussions (many which have been off the record) the idea of Microsoft just going out to purchase a big time studio with a great internal IP crossed our minds more than once.
It just seemed like the only available course of action for the company at this point, as the perception that Xbox "has no games"  had spread itself like a wild plague on social media and other outlets.
Perception is hard to change, unless a company makes a conscious effort to break the mold. History was clearly on its way to repeating itself; and then something strange happened; Microsoft finally opened its check book, and flexed its financial might.
The Megaton
To understand how massive the $7.5 billion buyout of ZeniMax is for Microsoft, and how the industry's landscape has forever changed by the move, we need to look at the catalogue of games, and franchises owned by the publisher, IPs which are now (and going forwards) owned by Microsoft.
ZeniMax, the parent company of Bethesda was a powerful publisher with many big time studios under its wing. Franchises like Doom, Wolfenstein, Elder Scrolls, Fallout and Dishonored populated its catalogue  of games. Most of these titles, are both critical and commercial hits of the likes that Microsoft hasn't had since its Xbox 360 days.
To put the power of the Intellectual Properties under ZeniMax/Bethesda into perspective, let's take a look at some sales numbers.
According to VGchartz.com, the Dishonored Series (which consists of only two titles, and remasters of the first game) has sold over 7 million units world wide (tracked until 2019).
Dishonored is the less known property of the above mentioned franchises, and it remains a powerful player in today's market. Things get even better for Microsoft when one takes into account that on March 2020 alone, Doom Eternal sold 3 Million copies of its digital version.
Basically, Microsoft has acquired a portfolio of high quality AAA titles, that score well in the Metacritic range (87 Doom, 88 Doom Eternal, and  91 Dishonored) , and have sold millions of units per iteration.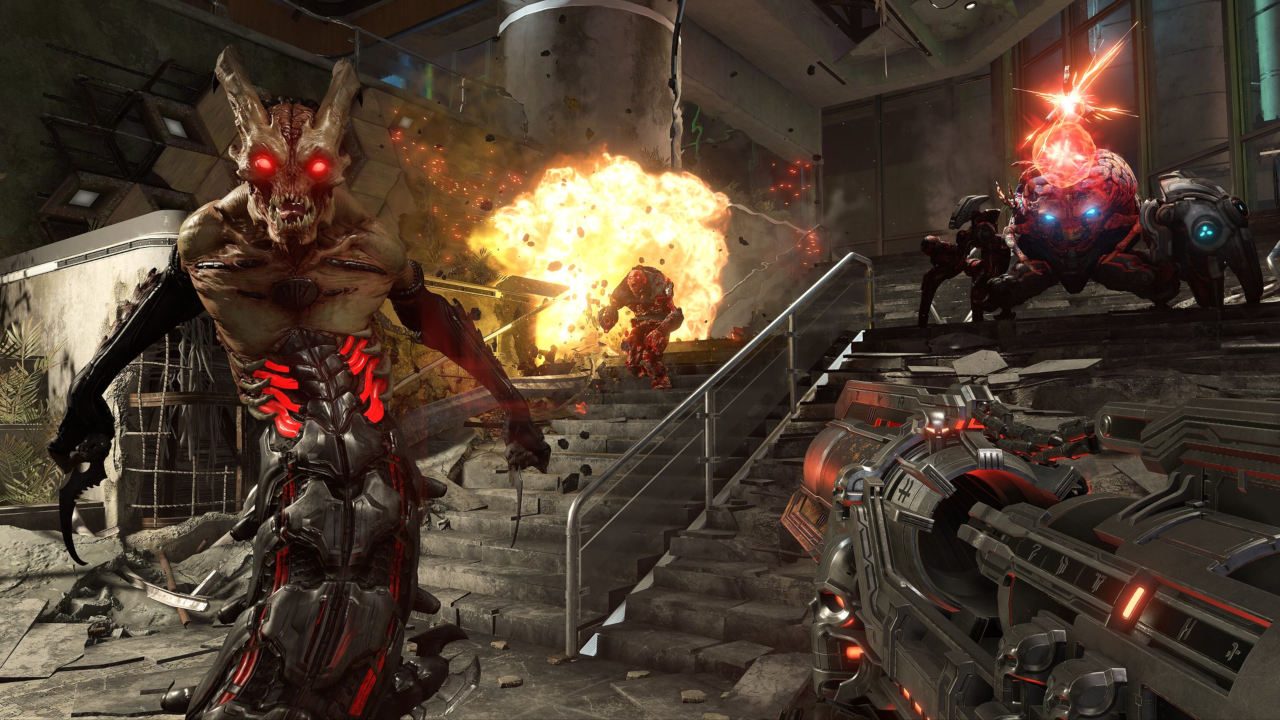 This is just the tip of the iceberg, Microsoft has shifted the balance of power in the growing open world RPG market by securing the ownership of the Elder Scrolls Series (and Fallout).
A week ago, Sony triumphantly touted the 'Exclusivity' of Final Fantasy XVI for its PS5 console. Whether the next entry in Square/Enix's most popular series is a timed exclusive, or a real exclusive remains to be seen.
Still, Sony has a few Bethesda timed exclusives coming its way (Microsoft's deal won't affect these exclusives as they were finalized before Microsoft's acquisition of the Publishing giant). Deathloop (Arkane), and GhostWire: Tokyo will remain exclusive to the PS5 for a year before they making their way into the Xbox Series X.
Sony's acquisition of FFXVI's exclusivity might have been a preemptive measure taken against the looming ZeniMax/Bethesda buyout by Microsoft. While the world wasn't privy to the negotiations between the companies, it is safe to say that Sony knew about the dealings.
However, to the dismay of JRPG fans around the world, the ownership of the Elders Scroll Series in 2020, is a much bigger prize than the (timed or longterm) exclusivity of a single Final Fantasy entry. In fact, even if Sony had managed to nab the exclusivity of the legendary FF series as a whole, market trends at this point favor the Elder Scrolls.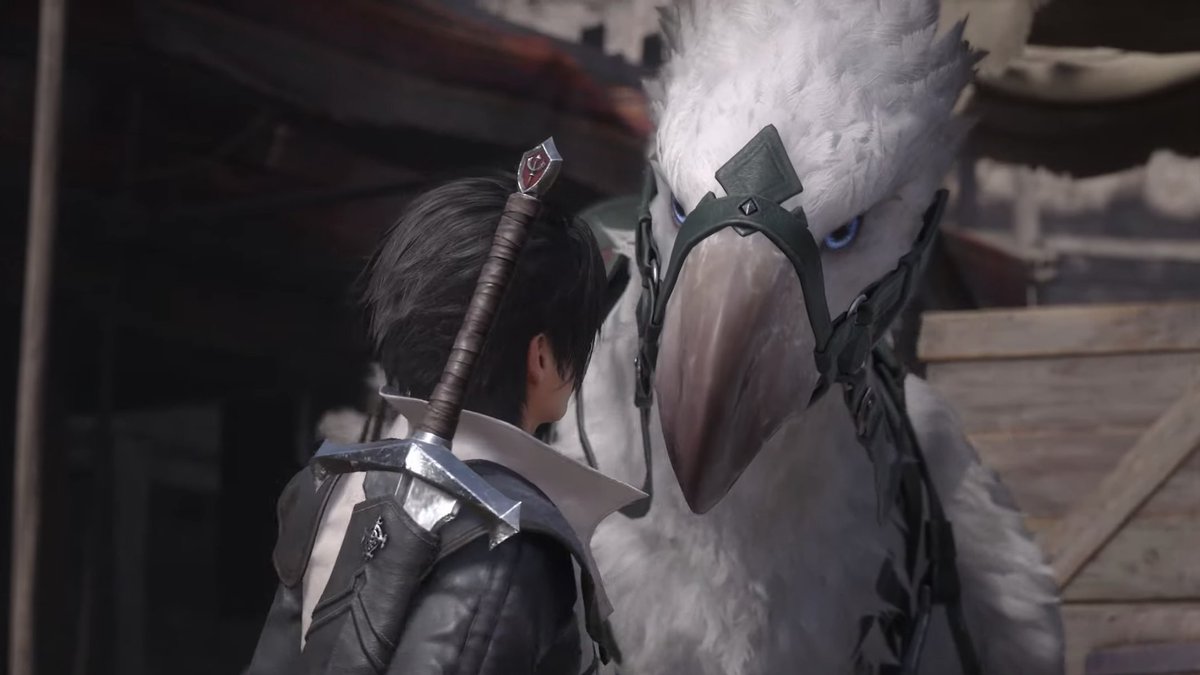 JRPGs are no longer doing the massive numbers that they did in the 90s and early 00s. FFXVI for the PS5 isn't nearly as significant today, as FFX was to the PS2 back in 2001. Don't believe me? Consider this:
Mainline Final Fantasy Sales over the last decade have totaled about 27 Million units (FFXIV, and FFVIIR included), to The Elder Scrolls: Skyrim's 30 million units. One Elder Scrolls (and its remaster) entry, out sold six Final Fantasy entries over the last decade.
If Sony wanted to deliver a meaningful blow to Microsoft (and further complicate the RPG picture) they would have to buy someone like CD Projekt, which seems like an unlikely prospect as Sony does not have nearly as much money at their disposal as Microsoft does.
But The Witcher 3, and not the Final Fantasy series, has been Bethesda's biggest competitor over the last 5 years. The Witcher 3 has sold a whooping 50 Million units to date. That further confirms the growing dominance of western open world games over the past decade in contrast to its Japanese counterparts.
The Video Game market landscape has shifted over the last two decades (favoring western open world games and online games), and Microsoft seems to have secured the Xbox and Game Pass' continued success for the short, and longterm by acquiring ZeniMax/Bethesda.
What Will Microsoft Do Now That It Holds the  Future of Some of Gaming's Most important Franchises?
While many Sony fans are hoping for a Minecraft situation here. Apart from the two timed exclusives that I already mentioned, the future is uncertain as to what Microsoft intends to do with Bethesda's wide catalogue of games, but my guess is that many properties will now be exclusive to Xbox, PC, and more importantly Xbox's Game Pass service.
You don't spend $7.5 billion acquiring a huge portfolio of AAA games, so that said games keep appearing on your direct competition( in this case Sony, more so than Nintendo).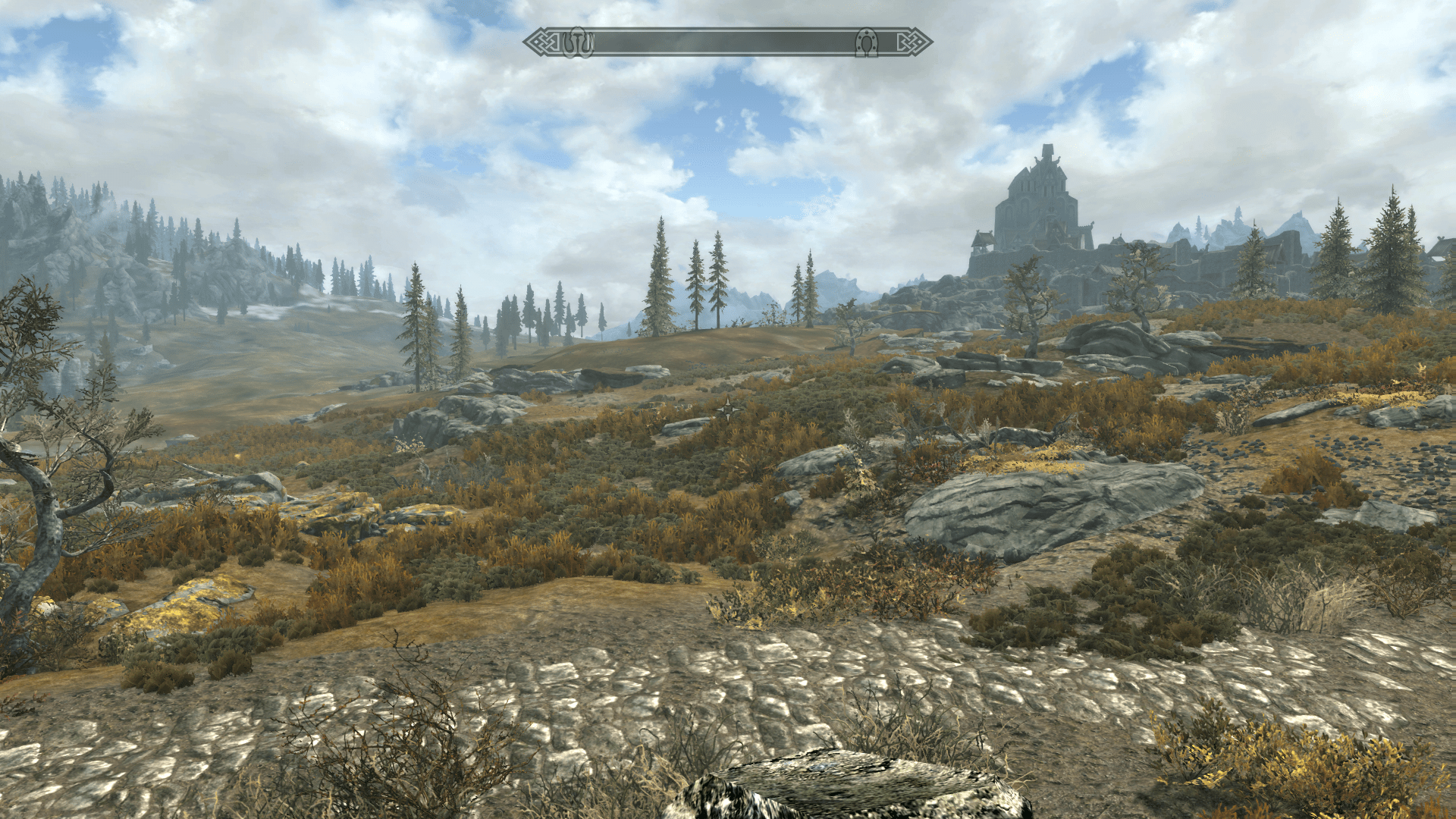 Microsoft's ultimate goal is to have every available gamer subscribed to its Game Pass service. That ultimate goal cannot be achieved if Sony keeps selling over 100 million PlayStations in every console generation.
The prospect of the PS5 pulling a repeat showcase of dominance over its own Xbox Series X console was a very real (and daunting) possibility before yesterday's announcement. This year's hardware trends have the PS4 outselling the Xbox One at a 6 to 1 ratio at times. Microsoft couldn't really afford for that trend to continue into the holidays, and into the PS5-XSX sales war.
Thus, the announcement of Bethesda's acquisition by the company just a day before it opened Xbox Series X's  pre-order programs was of massive importance. Suddenly, Sony outselling Microsoft by a 2 to 1 margin again over next 6-8 years, isn't as plausible as it was just 48 hours ago.
Because of this, Sony's PS5 hosting the next Elder Scrolls installment or even the next Doom is uncertain at best. Phil Spencer confirmed as much to Bloomberg yesterday:
"We'll take other consoles on a case-by-case basis."- Spencer said when asked about Bethesda game's exclusivity.
In other words, Microsoft is on the proverbial driver's seat, and it will do what is best for itself.
There are some certainties in this massive deal though, one of them is the further confirmation that GamePass is by far the greatest gaming subscription service available on the planet right now.
PS Now, which was archaic by comparison, might be rendered near irrelevant by this latest move unless Sony decides to bring its own exclusives to its service from day one ( which might not make sense financially for the company at this point).
Whether some of Bethesda's big hitters are green lighted by Microsoft to appear on the PS5 or not, it will cost Sony gamers $70 dollars a pop to play these games all the same. Whereas, PC, and Series X owners will have the same games available from day one, free of charge, as long as they are paying the $14.99 Game Pass subscription.
Many gamers at this point are not going to realize the importance of the above paragraph, but perhaps five years from now, Microsoft's push of its subscription service will see the Xbox Series X outselling the PS5.
The Xbox Series X outselling the PS5? Unthinkable!
48 hours ago? yes, but things can change rapidly in this industry, and more so when a single move nets a company 8 of the best gaming studios that money can buy.
The Future is Game Pass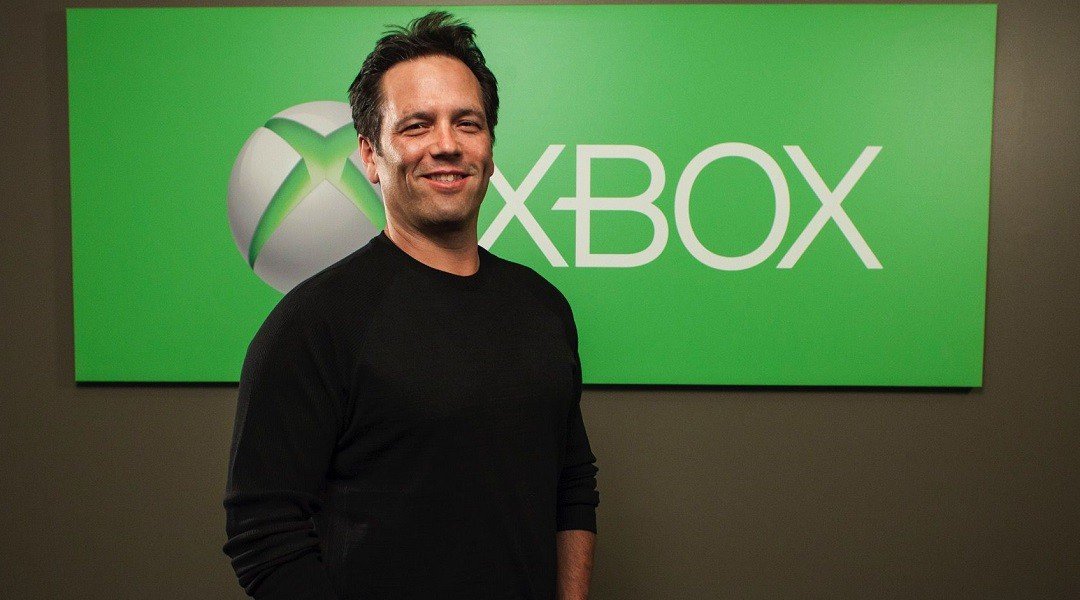 It might be a slow process, but Game Pass' subscription model is the future of gaming, and perhaps even the beginning of the end for most gaming physical media – it is unfortunate- for all dinosaurs like us, but it is inevitable.
Every decision made by Microsoft at this point in regards to its gaming division (including Xbox) will be in accordance to what's best for Game Pass. If releasing titles such as the ES6 on PS5 hurts Game Pass' prospects, then ES6 will not appear on the PS5, it is as simple as that.
Thinking that this buyout is about the Xbox Series X/S alone, is looking at the small picture. Thinking about how this acquisition will attract subscribers to Game Pass, is looking at the big picture and that big picture will undeniably aid the Xbox Series X/S' sales.
Do I think that the PS5 will eventually get some of these big games? Maybe, but with a few big caveats, Sony might not get them on day one, it might have to pay some money, and perhaps, the PS5 might not get the games at all.
Microsoft spent 7.5 billion dollars on Bethesda, and it would make sense for immediate profits (and recoup of its losses) if its games made their way to Sony's gaming platform, but at the same time if Microsoft is thinking longterm, perhaps, the right thing to do is to keep everything on Windows, Xbox, and the xCloud service as exclusive content.
The Next Gen Consoles War felt a bit predictable before yesterday, the PS5 selling 120-150 Million units to the Xbox Series X' potentially 40-60 million systems didn't not seem farfetched.  In one day, however, Microsoft has considerably evened the odds.
We have a fight ladies and gentlemen, a real battle, and one that Microsoft is playing hard to win. One thing is certain though, the phrase that "Xbox has no games" has been firmly put to rest by Microsoft in one single expensive stroke.