Last week's top five PlayStation 2 games according to critics listing stirred some controversy amongst our readers. Many beloved games missed the cut. This week, we bring closure to the "Top ten" by listing the bottom five titles.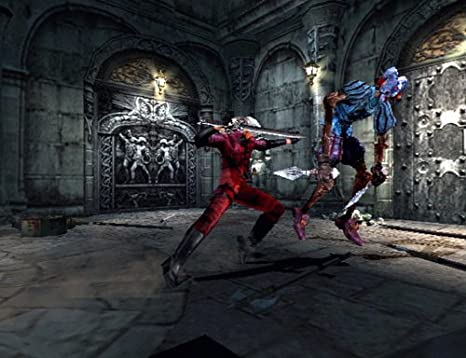 Devil May Cry took the world by storm in 2001. The 3rd person, fast-action adventure game, provided a gorgeous, highly repayable, and entertaining game for PlayStation 2 owners.
Puzzles, platforming sections, and a strong emphasis on "Stylish" (and challenging) combat made the game a hit amongst critics despite the game's weak storyline.
With 3 million units sold on the PS2, Devil May Cry was a tremendous commercial success that spawned a long running series of action games.
NER's take on the game's ranking: So, maybe I was spoiled by the Xbox's Ninja Gaiden, but I never found Devil May Cry to be more than a very good game. I can think of other games that didn't make the top ten that were better experiences for me.
Games like Shadow of the Colossus, and God of War seem worthier, but I can understand why critics would have been awed by Devil May Cry in 2001. Before Devil May Cry, there had been nothing that matched its fast combat, and visual flair on previous generation consoles.
9. Tony Hawk's Pro Skater 4 (2002) – Metascore: 94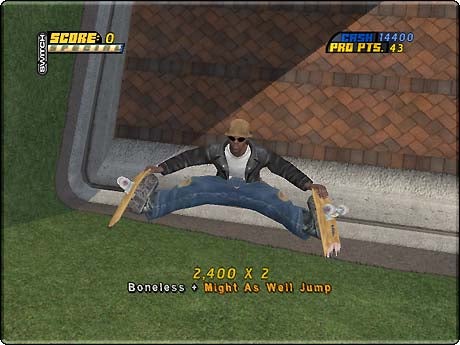 Tony Hawk's Pro Skater 4 arrived in 2002 to deliver an improved career mode (without time restrictions), larger stages, and assortment of other refinements to what already was the most beloved Skateboarding (and extreme games) franchise around.
A variety of fun Multiplayer modes (including online play) far extended THPS4's play time beyond its vast single player experience. Tony Hawk's Pro Skater 4 would become the final commercially successful main entry in the series on PlayStation consoles with 3.6 million copies sold.
NER's take on the game's ranking: As I stated before in the previous PS2 and PlayStation 1 listings. The X-Games were important during this time, and an assortment of different games ranging from Snowboarding, to Skateboarding did incredibly well with critics and consumers alike.
The Tony Hawk's Pro Skater series was the best of the bunch, and that carried it to immense amounts of critical and commercial success. That said, while I understand why it is here, I preferred other games of the era.
If you want an example of how important 'the times' are with a game like this you need to look no further than 6 years back to 2015. The fifth iteration launched on the PlayStation 4 to disastrous critical reception (32/100 metacritic), and abysmal sales (230,000 copies).
In truth, THPS5 was a shadow of its former glory in contrast to the prior 4 games, but still, the downgrade in commercial and critical reception demonstrated how 'Skateboarding' games as a mainstream attraction would never get back to their former late 90s and early 00s glory.
The bright spot here is that THPS 1 and 2 received a remaster last year, and sold over a million units, justifying the incredible critical reception that those titles garnered more than 20 years ago.
8. Madden NFL 2003 (2002) – Metascore: 95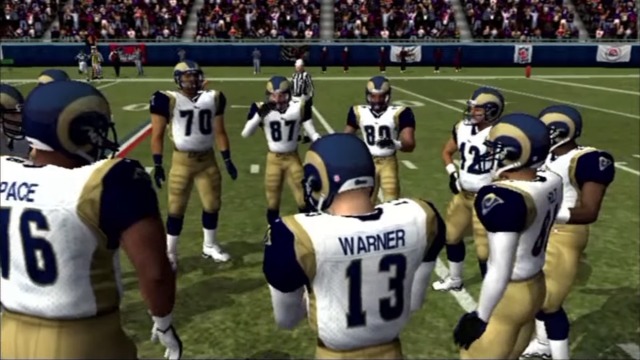 Madden arrived to consoles in 2002 in tip toe shape. The game had improved visuals, online play, and better gameplay.
Considered (at the time) the deepest  'football simulation' ever made, Madden actually holds the title as the best league sports game on the PlayStation 2. A deep franchise mode, and terrific online play (in an era where online play was a novelty) helped Madden NFL 2003 secure its spot amongst the PlayStation 2 greats (as far as critics were concerned).
NER's take on the game's ranking: Within the context of the era (early 2000s), I can perfectly understand how a league sport's game such as Madden NFL 2003 could attain such an incredible amount of critical success. As a big time NFL fan myself, one of the reasons I pushed for a Dreamcast purchase in 1999-2000 was how awesomely 'realistic' NFL 2K looked, especially in comparison to my previous football favorite; NFL Quarterback Club 99 for the N64.
So yes, a Football NFL video game sold me on a DC, and it potentially sold thousands, if not millions of other gamers into buying a PS2.  Sport's games were perfect technical showcases for new machines in the early 3-D days, and Football is the United States' most popular sport.
Still, I just find it hard to stomach that a sports game is featured within a top ten list of this ilk, even if I did own the game and loved it. There were other games on the Playstation 2 that aged much, much better and deserved a better rating.
7. Gran Turismo 3: A-Spec (2001) – Metascore: 95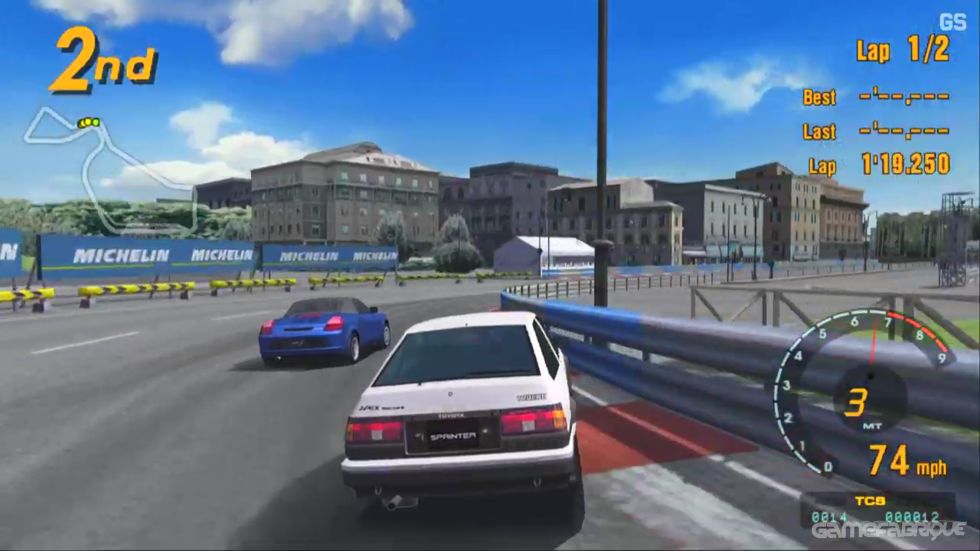 Gran Turismo 3: A-Spec might have been the first must-have title on the PS2, and a sure fire early sales driver for Sony's sophomore machine. Coming off the heels of the amazing Gran Turismo 2, Polyphony Digital's had plenty of expectations to live up to, and the developer shattered all of them.
Gran Turismo 3: A-Spec featured ultra realistic visuals, tighter gameplay, an incredible career mode, and almost unlimited customization and tuning options for its cars.
With 14 million units sold, Gran Turismo 3: A-Spec is the best selling entry in the franchise, and perhaps the one that fans most fondly remember.
NER's take on the game's ranking: Gran Turismo 3: A-Spec does not only deserve a spot within this list, but I would argue that it should have been rated higher. In 2001 as a happy Dreamcast owner, the PS2 had nothing that really interested me early on, but then came Gran Turismo 3.
GT3 was the first game where I had the "Wow, I have never seen such a realistic looking game before" vibes in regards to the PlayStation 2. It was enough to sell me into finally putting my old PS1 to rest, and to take the leap forwards.
Add to that the fact that I was already a GT2 'addict', GT3's massive jump in visual fidelity, sound, and overall feel made it a must own for me. The critics got it right with their 95 global rating of Gran Turismo 3: A-Spec.
6. Grand Theft Auto: Vice City (2002) – Metascore: 95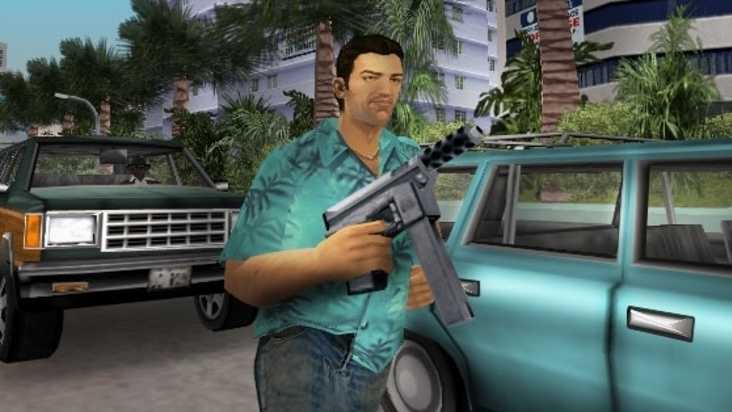 Grand Theft Auto: Vice City is one of the most influential games (sales wise) on the PlayStation 2. It followed GTA3's unprecedented commercial success, and it was a refinement of the original formula.
It was an improvement on nearly every level. Better visuals, expanded soundtracks and larger voice work gave the game a polished feel. The story was engrossing, and the game added the ability ride (and steal) motor bikes. Grand Theft Auto: Vice City delivered a wonderful sand box playground for gamers in the early 00's, and another must own hit on the PS2.
NER's take on the game's ranking: The GTA series owned this list with 3 entries in the top ten. While I am not the series' biggest fan, I did own Vice City (from day one), and the vastness, and freedom of its world (back in 2002) was undeniably impressive.
Not only that, Rockstar didn't rest on its laurels. The team truly made Vice City an incredible 80's experience with meticulous attention to detail. It was clear this early in GTA's lifetime that Rockstar and this series were destined for truly huge things.
GTA: Vice City didn't have the earth shattering impact that GTA3 had, which is understandable, but I would argue that it is the better, and more enjoyable game. Thus, I would rated it higher than GTA3 and that's my only gripe with the game on this list.
On a personal list, Vice City wouldn't break my top ten, but if you lived through the early 00s, you can understand what a cultural phenom GTA had turned into in such a small amount of time. Sales do not equal greatness in most art forms, and at times, this applies to gaming itself, but in this case it is hard to argue against GTA: Vice City.
Agree with the author? Couldn't disagree more and are frothing at the mouth to tell him? Leave a comment here, on Facebook or send an email and make sure to follow Never Ending Realm on Facebook, Twitter, and YouTube!