How many times have you walked into your local big retail chain in hopes of finding either an Xbox Series X or a PlayStation 5, and found yourself walking out empty handed? The answer for me is that: I have lost count!
It took me nearly 9 months to find an Xbox Series X, and it has been about 10 months (since its launch) and counting, since I started my, as of yet, unsuccessful PlayStation 5 search.
I Could Just go to Amazon…
But I refuse to support 'Scalping' practices. Being that I will not pay over $700 dollars for a console (in this case the PS5) when said console retails for $499. I have two options available for my PS5 hunt.
One is to subscribe to certain online programs (from reputable retailers) that allow for customers to place orders when stock becomes available (luck still plays a part). The second way (and the one I am more comfortable with) is to just walk into a store the regular old fashioned way, and 'get lucky'.
Wal-Mart and Puerto Rico
Walking into a store (Wal-Mart) and getting 'lucky' is exactly what happened the blessed morning that I found my Xbox Series X on a store shelve. But my 'luck' came about as a result of a two step process. A cousin of mine had seen about three Series Xs (he sent a photo over whassap) the night before like at 8pm-9pm (that Wal-Mart closes at 11pm). I did some mental gymnastics, and figured that there was a high chance that those Xboxes wouldn't move (at least not all three) within that two hour period given that the Xbox brand is not as strong as Sony's in my specific market.
Knowing this, I woke up early the next day (that Wal-Mart is 50 minutes away from my home), and made it there at the doors at the store's opening time. There were two Xbox Series X consoles left, and I managed to nab one of them.
I haven't been able to duplicate the same success with a PlayStation 5 because in the Puerto Rican market (as opposed to Mexico where Xbox is king) Sony is the dominant player. While Xbox Series X stock has managed to last a full day before selling out, PlayStation 5 stock is usually gone within 1-2 hours in the mornings that a shipment's stock is placed onto shelves.
Why I Have Lost Hope of Finding a PlayStation 5 this Year
I am old school, and I don't really have the time (being married, and having a very lively son) to go the online route (which is a waiting game at times). So, unless I find a console at Wal-Mart, it is unlikely that I will snatch a PS5 this year, as shortages of the console continue to be a problem everywhere.
PlayStation has owned the Puerto Rican market since the 1990's and it has maintained a stronghold over sales over here. While Xbox has grown since its inception, most people here own a PS4 as opposed to an Xbox One.
When Game Stop left the island on 2016, the company held a clearance sale of all of its games, and as a PS4 owner, at the time, I was disappointed that nearly all of the good games had been sold out, but as I looked at the Xbox One section of the store, it had (nearly) a full stock of used games available for sale.
The same thing is happening with the new machines, the PS5 flies too quickly out of the shelves, and I would have to arrive at Wal-Mart at first light (while coinciding with a new shipment) one of these days in order to nab Sony's newest console.
The odds aren't in my favor, especially given the risk of COVID (my child isn't old enough to get vaccinated, and then there is the Delta variant) and my increasingly un-frequent trips to the giant retail chain.
The Argument for Cross-Generation Games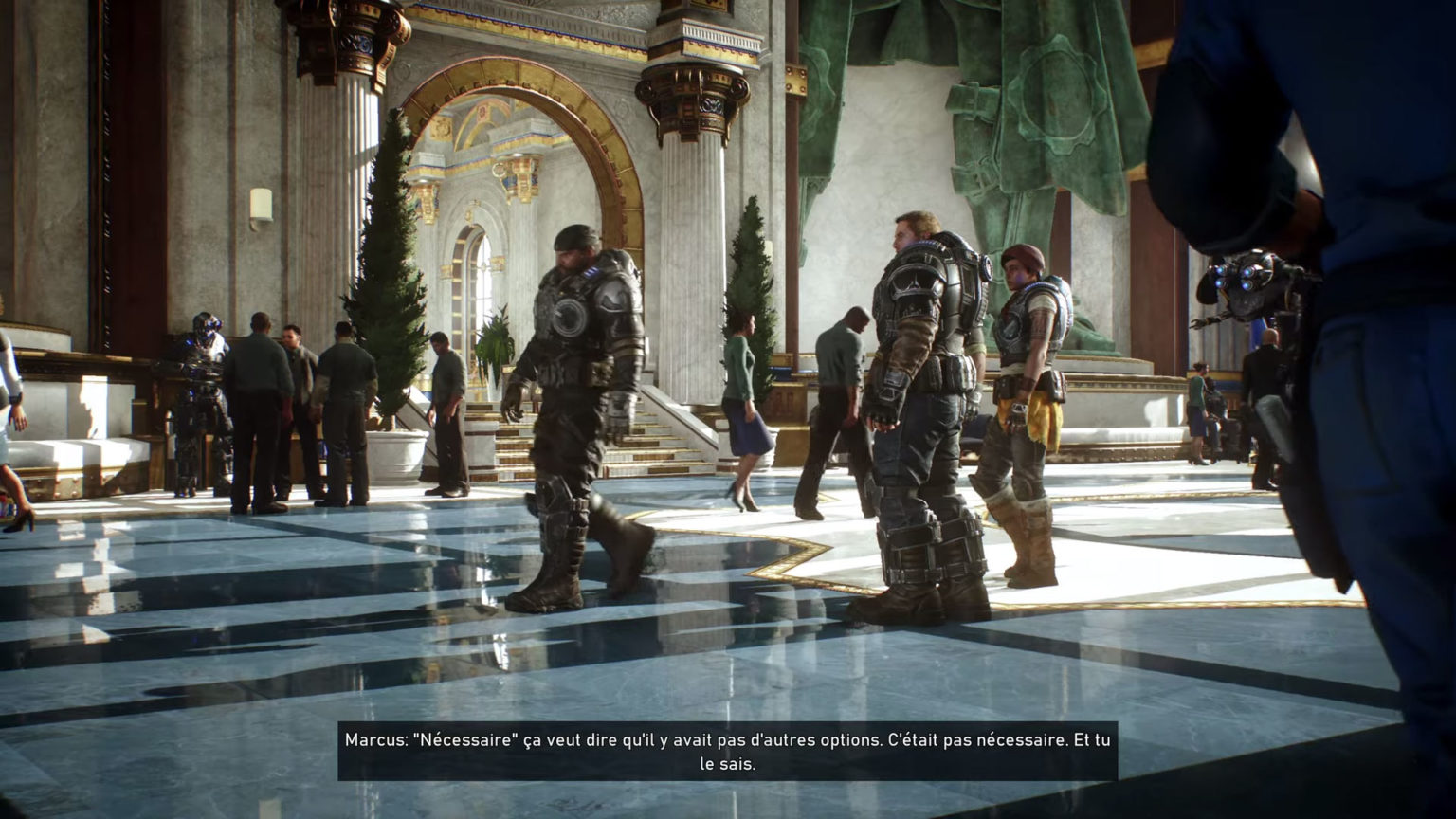 So, this week, as I tuned into Digital Foundry's newscast on YouTube (by the way, I love those guys), Richard stated that he was growing tired of Cross-Gen games in suggestion that it was about time for a move into proper 'Next-Gen' Development.
This generational transition has been inordinately long, and truly, it is time that the new machines flex their full muscle (as opposed to just receiving enhanced ports). That said, when Horizon Forbidden West was announced as a "Cross-Gen" game, I felt some relief.
I understand where Richard is coming from, I want to see my Series X used to its full potential, I do pray for PS5 exclusives that also show that console's potential, but the reality of the situation is that the shortages have been unfair to most costumers wanting one of these devices.
In my opinion, as long as a costumer walks into Wal-Mart (or Best Buy, etc.) with money in hand, but can't buy a PlayStation 5 (or Series X) because the store is always out of stock, Cross-Generation games will have a justified (and profitable) place in the market.
It is up to Sony and Microsoft to battle scalping practices, and to ramp up their production lines (within what's possible amidst the semi-conductor shortages). I do want to see mind-blowing 'next-gen' games, but not at the expense of costumers who want, and can acquire the new consoles, but are unable to find one.
For now, I have been pleased with my time on the Series X, as I no longer have to sacrifice resolution for smooth 60fps frame-rates on last generation games. Gears 5 is gorgeous, as are other games that I have played that have received  the "Xbox Series X Update" treatment which usually involves boosts in frame-rate, visual clarity, and even ray-tracing in some select titles.
How do you feel about this? Should games go full next-gen right now, or should cross-generation ports remain the norm for the foreseeable future? Let us know!
Agree with the author? Couldn't disagree more and are frothing at the mouth to tell him? Leave a comment here, on Facebook or send an email and make sure to follow Never Ending Realm on Facebook, Twitter, and YouTube!