When I reviewed Days Gone last year, my score for the game (7.5/10) was in line with Metacritic's 7.1 rating. According to recent reports, the less than stellar critic ratings are the main culprit for Days Gone being canned by Sony.
Bend, the developer, approached Sony about starting a sequel for the game which was a decent commercial success, but Sony refused to green light the project based on the game's critical reception.
Sony Will Not Tolerate Average to Good Games?
Metacritic scores hold great value to publishers. Many pay bonuses in royalties to developers if their game gets higher than a certain 'goal' score, and in this case, the lower than expected scores seem to have doomed Bend's Days Gone to oblivion.
What's strange here is that despite its the long development turmoil, and subsequent buggy release of the game, Days Gone actually sold very well.  The game was the highest selling Sony exclusive on PSN for the 2019 year, and while Sony has kept hush on its actual numbers, estimates that range from 3-5 million units sold seem to be believable.
On sales alone, Days Gone deserved a second title. The game fit the profile of a franchise with growth potential both commercially, and in terms of quality. Sony's PS4 dominated the console space for the last 8 years thanks to Sony's exclusives.  Horizon Zero Dawn (89), Spider Man (87) and Ghost of Tsushima (83) while not considered critically great games (they missed the 90s score range) were universally lauded as very good games, and their scores reflected that.
God of War, Uncharted 4, and The Last of Us: Part II were considered the masterpieces of their generation, all them earning ratings over the 90s range in critical scores, and over 5 million units sold per game.
The Last of Us Remastered would end up being Sony's greatest critical hit with a 95 global rating. By these high standards, then yes, Days Gone fell short. However, the first Uncharted wasn't a masterpiece either, and we saw what Naughty Dog was able to pull off in its sequel.
Is Sony in Financial Troubles?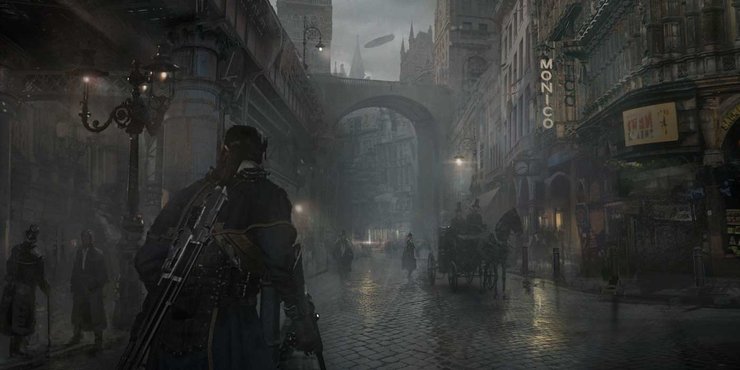 Given that the PS4 has been an undeniable success, and the PS5 is selling like hot cakes, it is hard, at first glance, to believe that this is the case. However, Sony closing its Japan Studio, and clearly focusing on its Western studios because these are more profitable, and these news about their commitment to "proven" critical hit franchises hints that not all might be well with the Electronics' giant.
One of the reasons why the PlayStation 4 was such an attractive machine was Sony's willingness to invest in dark horses like The Last Guardian, The Order 1886, and Days Gone. Some of these games didn't score or sell well, but they were there, costumers had a choice, and on my part I truly enjoyed both, The Order 1886 and Days Gone.
Now, it seems that Sony is wary of investing big budgets on titles that they don't expect to sale over 8-10 million lifetime units while scoring over an 80 in Meta-scores. Clearly, Sony is changing its tune for the upcoming decade, as rival Microsoft continues to expand its Game Pass subscription service. Sony needs to make money on the sales of its big guns, but what will happen to innovation?
Creativity Has Been Restricted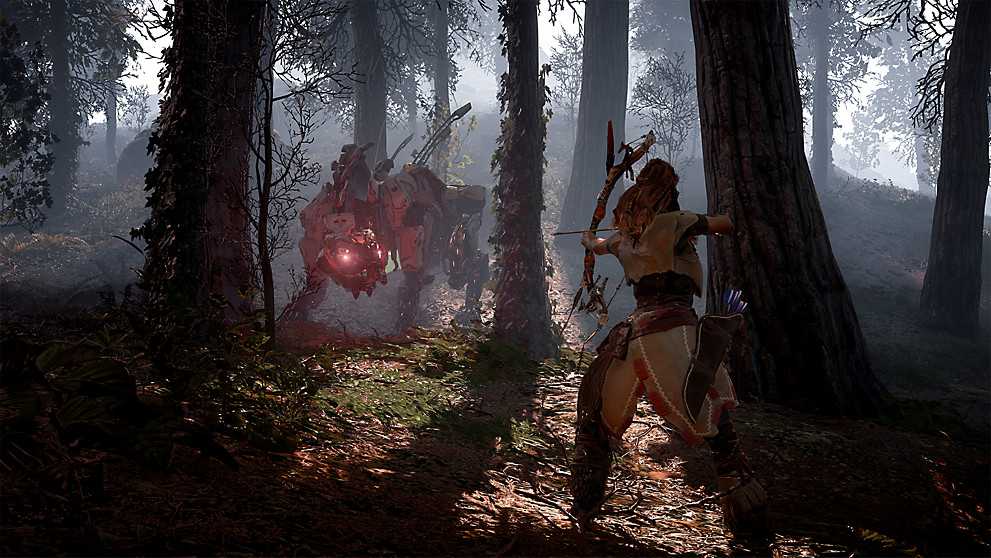 Sony's focus on commercially and critically proven "hit" franchises is a dangerous path to embark on. Games like Horizon Zero Dawn, and Ghost of Tsushima might not have gotten the green light under the current more restrictive creative climate at the company.
If I am a developer under Sony's umbrella I am now thinking the following: "Do I have a top franchise (God of War, The Last of Us, Tsushima, Etc.)? If not, I need to do something similar to those games!". This line of thinking is dangerous. A developer team might have a great concept for a game, and handicap themselves because said game would be too different from what the Sony executives "like" or "would like".
Perhaps even worse, is that Bend (Days Gone creator) was sent to work on the rumored The Last of Us Remake, and another game based on a big franchise. Just like that, creative minds were put under shackles, and an entire studio culture was destroyed.
Why Days Gone Could Have Been Good, and Maybe Even Great
With the first game, Bend nailed a few important elements. They created an atmospheric representation of Oregon, they made the Zombie Horde dynamic work, and created an extremely tense and scary environment. The shooting, and driving mechanics were good, but could have been improved upon. The story was all over the place, but this is what sequels are for. The bugs, and visual hitches, all could have been smoothed out with more time with the engine, and more powerful hardware to work on (PS5).
As a reviewer, I knew that Days Gone wasn't a very good game, but it was more fun at times than great technical and artistic achievements like Red Dead Redemption 2. I was definitely looking forward to another scary and tense sequel with larger hordes, a better story, better visuals and polished gameplay mechanics. Days Gone selling over the speculated 3 million units had earned Bend the chance to do that with its creation.
The Last of Us Remake…a Pure Money Grab?
The Last of Us was released at the very end of the PS3's lifecycle, and remastered early on for the PlayStation 4. The remaster remains a gorgeous piece of software when running on the PS4 at 60fps. It visually pales in comparison to the second title, but the same can be said for most PS4/Xbox One generation games. The point is that The Last of Us does not need a Remake, at least not this soon, not when the Remaster scored a 95 Metacritic rating in 2014.
However, in Sony's new shift to 'profit over creative freedom' culture, a The Last of Us Remake makes perfect sense. I assume that the game will be launched in time to cash in on the popularity of HBO's upcoming show based on the franchise. The fact that Naughty Dog itself has now been put to work on the Remake bodes well for the remake's quality, but at the same time will keep the developer from making something new, which is something that we all expected Naughty Dog to be working on by now.
The Reality of the Situation
AAA game development has gotten more expensive, and Sony doesn't have Microsoft's deep pockets. I lamented, but understood the company's decision to close Japan Studio. Japanese game development has fallen behind its Western counterparts, and Sony wanted to focus on its PS4 winning formula.
Now, however, the restrictions put on its western studios are worrisome, if Days Gone (which sold well) can get the Axe, what chance do new, and unproven game concepts have?
I love The Last of Us, Spider Man, Uncharted, and God of War, but if all I am going to see from now on are entries within those franchises (or clones), and nothing new on the PlayStation 5, then my interest in the brand will significantly diminish over the next decade. This medium is filled with success stories of fresh game concepts that turned into big commercial and critical hits. It seems like Sony has taken a giant step to stop that from happening.
Agree with the author? Couldn't disagree more and are frothing at the mouth to tell him? Leave a comment here, on Facebook or send an email and make sure to follow Never Ending Realm on Facebook, Twitter, and YouTube!