Much has been said, and speculated about Microsoft's purchase of Bethesda/Zenimax after the company announced the acquisition in late September. Many PlayStation fans hoped for Microsoft to allow Bethesda's biggest franchises to keep appearing on their platform of choice. Here at the Never Ending Realm, we didn't think this would be the case, and a few days ago Phil Spencer confirmed it.
In a massive interview conducted by Kotaku, Xbox Head Phil Spencer, made it known that Microsoft did not need to consider releasing Bethesda's biggest titles (the long awaited Elder Scrolls 6 comes to mind) in order to recoup its massive 7.5 billion dollar investment in acquiring said developer/publisher.
"I don't want to be flip about that. This deal was not done to take games away from another player base like that. Nowhere in the documentation that we put together was: 'How do we keep other players from playing these games?' We want more people to be able to play games, not fewer people to be able to go play games. But I'll also say in the model, I'm just answering directly the question that you had, when I think about where people are going to be playing and the number of devices that we had, and we have xCloud and PC and Game Pass and our console base, I don't have to go ship those games on any other platform other than the platforms that we support in order to kind of make the deal work for us. Whatever that means."
Releasing the Elder Scrolls 6 on PS5 would offer a short-term guarantee that Microsoft will recover some of the money spent fairly quickly, but it is a move that would hurt their long term plans in both, its Xbox Game Pass Strategy, and the positioning of the Xbox home console brand.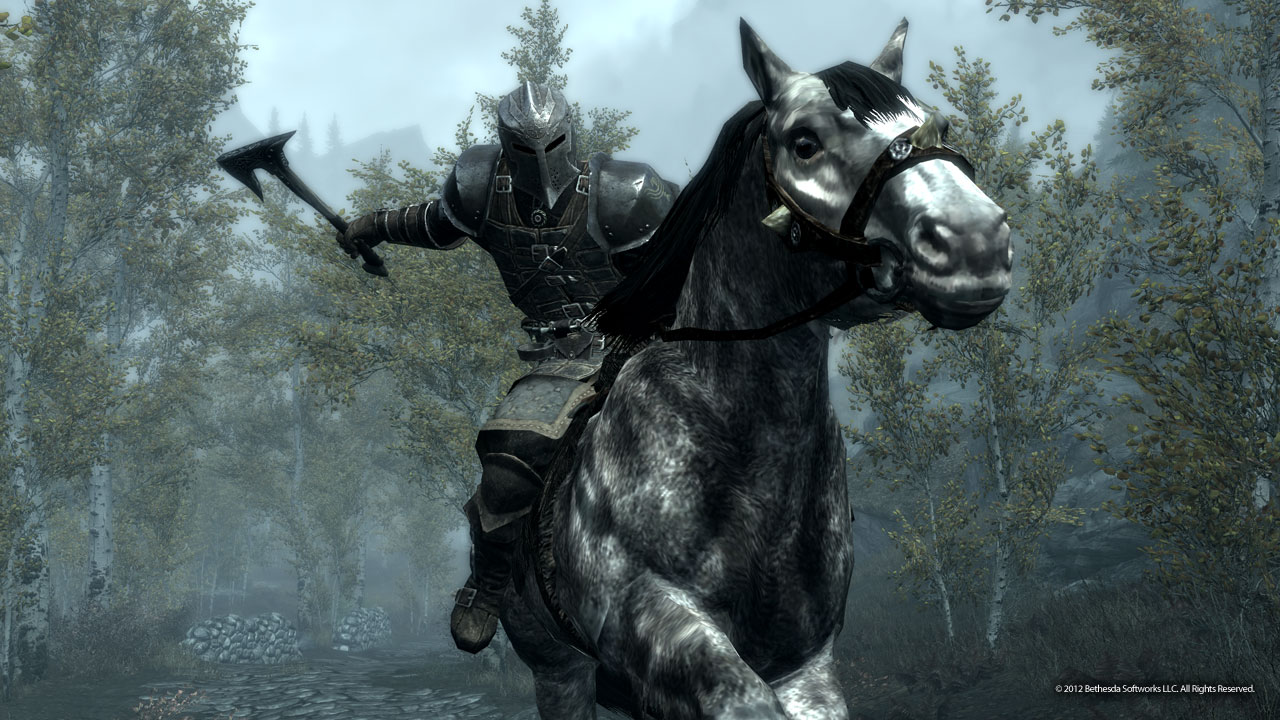 Many PlayStation gamers have enjoyed Skyrim, and Fallout 4 (we can add Doom, and Doom Eternal to that list) on their PS4s. In fact, The PlayStation 4's Skyrim Remaster outsold its Xbox One counterpart by 2 million units according to VGChartz.com (which tracked sales of the game from 2016 to 2018). These numbers are a bit under tracked as Skyrim has sold over 30 million units around the world at this point.
The Elder Scrolls is one of the world's premier franchises in terms of sales, and only the Witcher, Zelda, and Pokemon are pulling in comparable or better numbers within the RPG genre at this point. The series has many PlayStation fans that at the very least would be tempted to acquire an Xbox Series X/S just to play the legendary series' next entry.
Tempting gamers to join its Xbox ecosystem is exactly what Microsoft wants. They want gamers to buy into their product, to get them to subscribe to Game Pass, and once there, it is likely that these gamers will remain within the program.
One of the biggest hurdles for Microsoft over the last decade has been the perception (one that has been true), that Sony has the better exclusive lineup.  It is something that keeps hurting them even as we enter the next generation of consoles. The acquisition of Bethesda (and other studios such as Obsidian) has quickly changed that balance of power, though many of these long awaited (1st party) titles are still years away from release.
At the end of the day, a company doesn't invest 7.5 billion dollars on a product so that said product can keep appearing on its direct competitor's platform. So, expect The Elder Scrolls 6 (and every other major Bethesda release) to appear as an Xbox/Windows 10/ xCloud exclusive over the next decade.