I recently started a new save file on Fallout: New Vegas, and I'm enjoying it more now than ever.

New Vegas was released on October 19th, 2010 as a follow-up to 2008's Fallout 3. It was developed by Obsidian Entertainment and published by Bethesda Softworks. It was met with high reviews at the time of its release and is now considered to be a modern classic. Here are a few reasons why I consider it to be one of the best games ever made.
What about Fallout 3?
Obsidian Entertainment is a company that, at the time, was largely made up of former employees of Black Isle Studios. Black Isle was the development team responsible for the first two Fallout games, back before Fallout was obtained by Bethesda.

While Fallout 3 is a fine game in its own right, it doesn't really compare to New Vegas in my view. I'm not one to overly criticize Fallout 3. It was my first experience with a 1st person RPG and Bethesda is responsible for the engine New Vegas runs on. Fallout 3 set the precedent for the 3D Fallout RPG, and it certainly deserves respect for that. Still, comparisons to Fallout 3 are inevitable when discussing the game. New Vegas is just as fun today as the day it came out, and I'm afraid I can't say the same for Fallout 3.

With great care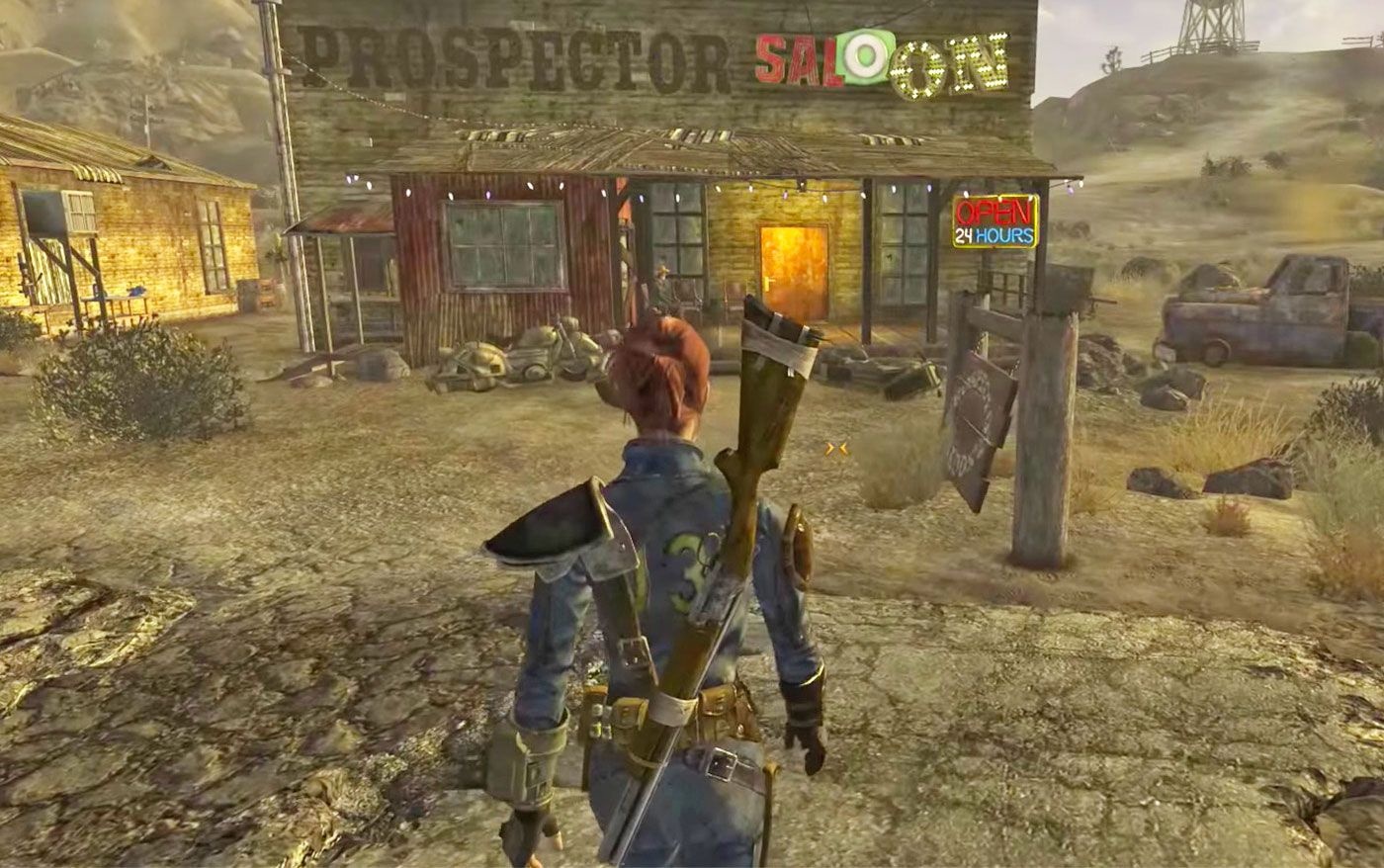 Obsidian took the Fallout IP more than seriously. The dialogue and story of the game are on par with the original two, and the team handled logical consistencies and plot points with the utmost care. Its vast, complicated plot runs almost seamlessly beside its many side quests. Everything has a feeling of connectedness. Even its simple fetch-quests have interesting and unique aspects, often taking the player to story-important areas, or meeting significant NPCs.

The development team made sure that the Fallout universe was not to be bastardized. New Vegas's attention to detail extends into every aspect of the game. From dialogue choices, weapon decay and ammo scarcity, and the many pieces of environmental flavor that were added in to make the game world feel richer.
Decisions, decisions
While New Vegas's combat is largely identical to Fallout 3's, the difference lies in the details. While Fallout 3 is an action game with RPG elements, New Vegas is an RPG with action elements. This point has been said many times before but it's still relevant: New Vegas forces the player to make choices in a complex world that doesn't just adhere to good and evil. Like real-life, things are political and complicated, and choices can't be boiled down to a binary.

When you're forced to make a decision to kill someone in New Vegas, it could be your friend in some cases. There are political and personal ramifications for your actions that extend beyond an arbitrary karma meter (though the karma system is still present in a limited way). Decision-making is ingrained into every facet of the game and the player is presented with it immediately in its brilliant tutorial in Goodsprings.
Conclusion
Like all things, Fallout: New Vegas has its flaws. The invisible walls can be quite annoying, especially when you're lost in its mountainous regions. The game still crashes often without the unofficial patch, even on new systems. Its movement and graphics can feel clunky and dated, which can largely be attributed to its old engine. These things can be fixed with mods, but that's beside the point.

I could go on for many pages about Fallout: New Vegas's excellent aspects, but I recommend you try it for yourself. It's generally pretty cheap to find online or at a used game store. If you missed out in 2010, what better time than now?
*Editor's note: Fallout: New Vegas is available free of cost on Xbox's Game Pass Subscription service.
Agree with the author? Couldn't disagree more and are frothing at the mouth to tell him? Leave a comment here, on Facebook or send an email and make sure to follow Never Ending Realm on Facebook, Twitter, and YouTube!