This is a Pseudo News/Opinionated article. The news part is that FFVII: Rebirth's director confirmed what we all have speculated since the end of Final Fantasy VII: Remake…Which is that Final Fantasy VII: "Remake" was more of a sequel with a "remade" timeline, as he let it slip that Rebirth's take on the events that transcended within the confines of the City of Ancients will feature a surprise during what perhaps was the original game's most iconic moment.
According to Kotaku, Rebirth director, Naoki Hamaguchi, made the following statement during a game showcase in Thailand, "to all the gamers regarding this 'you-know-what' moment" in the Forgotten Capital: "we can confirm that we will give you a 'big surprise.
Other than Aerith surviving on this Kingdom Hearts-ish alternate timeline, nothing else would be of much surprise, save killing her again, which, in my opinion, would defeat, for the most part, the entire purpose of "remaking" the timeline, as opposed to a true remake of the canon.
Sephiroth's Killing of Aeris/Aerith Was – Perhaps – The Most Iconic Game Scene of the 1990s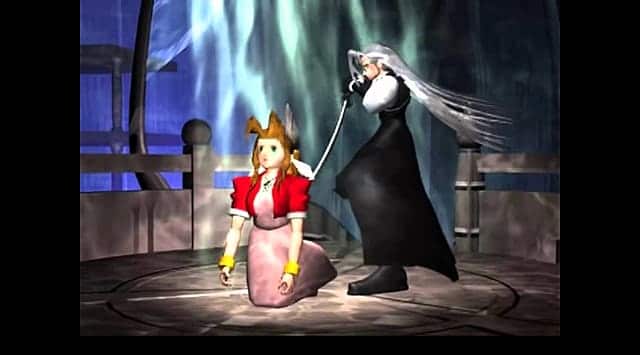 Whether you loved Final Fantasy VII, loathed it, or just simply felt that Final Fantasy VI had been better, you can't deny that game's FMV sequences were nothing short of ground breaking in 1997. It is also hard to deny that the – then – shocking 'Aerith death scene' was also one of the most jaw-dropping, and for some, the most heartbreaking, moments of the decade.
It is really the moment that defined Final Fantasy VII. A game that dared to kill its "Princess" in grand cinematic fashion with more than half the game to play. Final Fantasy had killed off companion characters before, but none were as likable, or as consequential to the storyline, as Aerith was.
Her death inspired thousands of fan fictions in the early days of commercial internet, most which revived her in one way or another. Even Square Enix's own direct sequel to the timeline, Final Fantasy VII: Advent Children (2005), flirted with the idea of brining Cloud's former love interest back.
Final Fantasy VII: Remake Took Place in an Alternate Timeline Where Key Characters Have Knowledge of the Events That Took Place in the Original Game
Thus, the purpose of the entire "Remake" project is to create a sequel that delivers a different end to the iconic storyline. A fresh storyline that can entertain both newcomers, and old-timers alike. Given the importance of Aerith to the game, it is likely that her survival (or possibility of her survival) will be heavily played with in "Rebirth", and since there is a"big surprise" in that iconic scene (pictured above) it is likely that this time around, be it Cloud, or (apparently) newly resurrected Zack, will save our damsel in distress this time around…or maybe Aerith saves herself. After all, we do live in an era with strong female video game leads.
Knowing all of this above, those of us who finished FFVII:R, already heavily suspected major plot changes, and nothing would be more major than Aerith living this time around. So, I guess Square Enix's "big surprise" won't be such a big surprise for us.
Aerith Dying Again Though….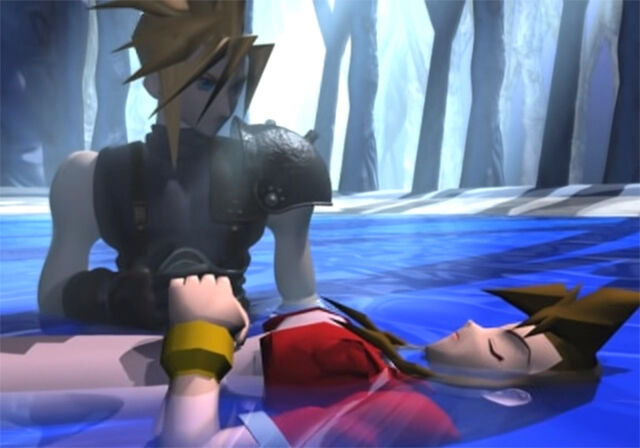 Now that, would be a shocker! But then again, Zack's apparent resurrection seems to take place in a 3rd timeline, maybe she lives on that one, but not on the one in the main game. Who knows? It would be hugely disappointing, if she were to meet her end at Sephiroth's sword again, after all, changing her fate might be one of the bigger selling points of the 'Remake' project for older gamers playing FFVIIR and its proposed sequels.
Well, the game is only few months away! So, we shall see soon enough.
Agree with the author? Couldn't disagree more and are frothing at the mouth to tell him? Leave a comment here, on Facebook or send an email and make sure to follow Never Ending Realm on Facebook, Twitter, and YouTube!