Final Fantasy XVI (its first four hours) have been sent to big website writers, and the preview notes are in. As we have discussed before Final Fantasy XVI will feature a much darker, more mature story, coupled with fast paced action combat. 
The previews have been largely positive, and most writers have loved the new (well sort of new) style of action combat. 
This is not Your Dad's Final Fantasy
This (FFXVI), is as far as the series has gotten from the Sakaguchi formula of the late 1980s, and 1990s decade. The series had previously freed itself from the shackles of turn based combat in Final Fantasy XV, but Final Fantasy XVI will take this a step further by featuring a one man party. Though you will choose from different Eikons on the fly during combat, which should add a deeper strategic element.

Square Enix has paid attention to the most successful RPGs of the last ten years, in Zelda: BotW, The Witcher 3, and Elden Ring. Final Fantasy will have faster, more arcade like, combat along the lines of Devil May Cry. It is a gamble that might alienate some old school turn-based fans, but the industry has moved towards the more responsive, and fluid, action-combat format. So far, most preview writers seem to be impressed by the system, and it will likely aid the game in attaining higher Metacritic scores than Final Fantasy XV and Final Fantasy VIIR.
Blood, and gore are also present in the game. Final Fantasy did tackle mature themes on previous entries. Celes' suicide, and Aeris/Aerith's murder scenes come to mind. But neither was bloody, or acted out with the visual fidelity that Final Fantasy XVI will posses. 
Final Fantasy was one a prominent – if not the prominent – video game  franchise in terms of storytelling, Final Fantasy XVI will attempt to recapture that glory. 
How serious was Yoshida about returning Final Fantasy to a prominent place in storytelling? Well, he made every core team member buy Game of Thrones on Blue-Ray, because he wanted to capture Game of Throne's Fantasy, but gritty, realistic way in which it told its story. It could be argued that The Witcher 3 already did the Game of Throne's type of gritty fantasy story within the video game realm, but if Final Fantasy XVI can come close to GoT's storytelling brilliance, we might have within our hands one of the best stories ever told within the franchise when the game arrives next month.  
The issue is, can Yoshida thread the line between Game of Thrones, and Final Fantasy, to deliver something new that doesn't completely lose its "Final Fantasy" roots? I am excited to find out for myself.
On a very positive note, no DLC is planned for Final Fantasy XVI. Yoshida and team crafted a complete story within a single game. This is a refreshing breath of air, coming from Final Fantasy XIII's multiple sequel shenanigans, Final Fantasy XV's DLC ridden project, and the episodic nature of FFVIIR.
Why Final Fantasy XVI Had To Evolve the Franchise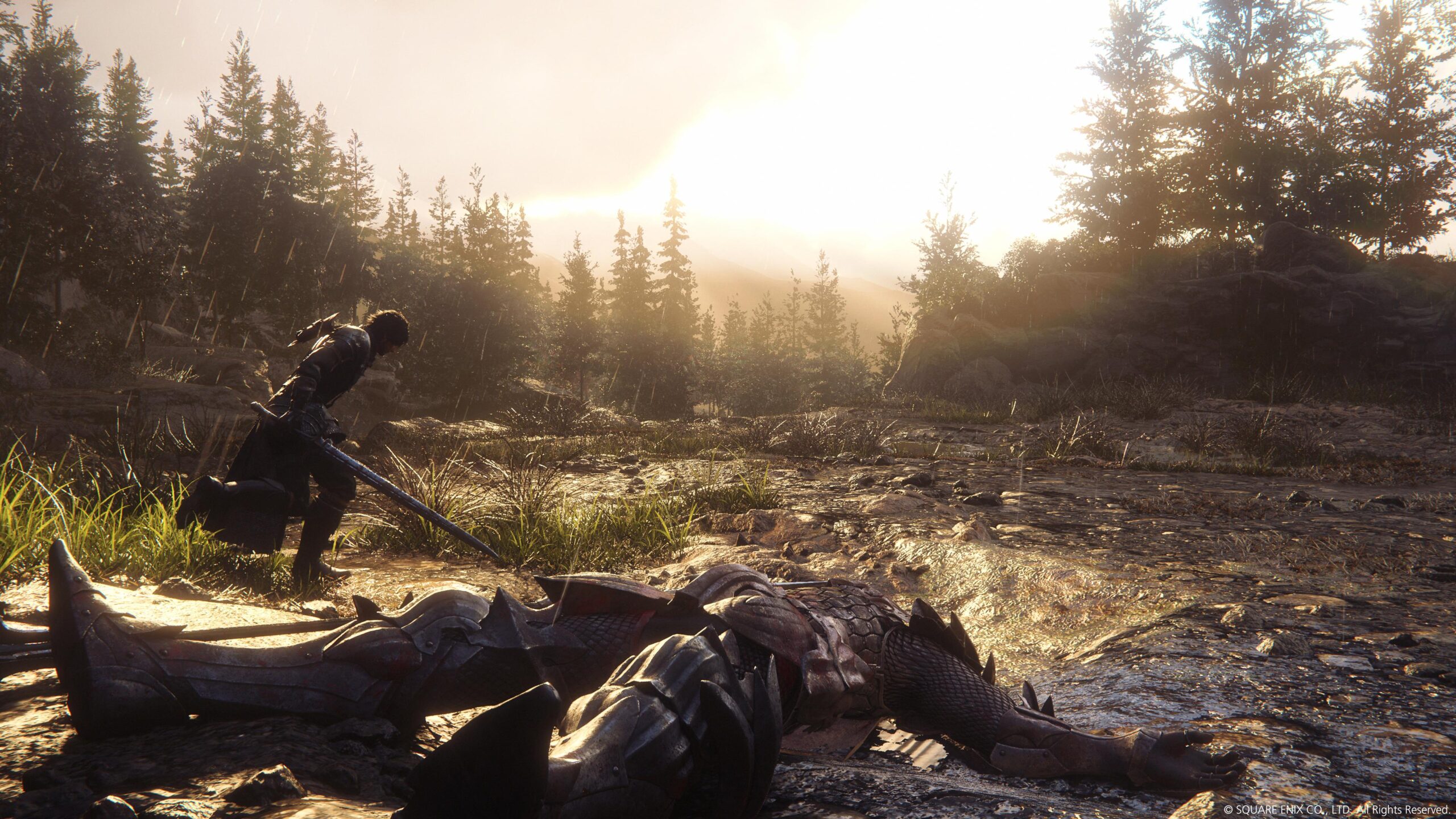 Unlike The Legend of Zelda, which has been handled with religious care by Nintendo (at least the home console, and Nintendo Switch's main entries), Final Fantasy has been prostituted over the decades in different ways.
At some point, after Sakaguchi stepped down (more like was forced out) from helming the series, Square decided that Final Fantasy was its cash cow, and said cow needed to be milked…to no end. 
A number of strange Final Fantasy VII themed spin offs were made, and Final Fantasy XI (which should have been called Final Fantasy Online, as opposed to a main numbered entry) took the series into the MMORPG genre. Showcasing that the Roman numeral after the "Final Fantasy" moniker was no longer a sacred thing, and it would be during this mid 2000s time period where the series would lose its identity. 
Final Fantasy would forever abandon Sakaguchi's vision and format, and embark on a series of games that ranged from the good (FFXII) to the pedestrian (Final Fantasy XIII). The one thing that all of these games had in common is that none capture the spirit, or feel, of the first ten entries in the series. 
Unlike Zelda, which continues to thrive today commercially and critically, Final Fantasy would lose its critical luster, and would never again quite match the sales of its peak commercial entry in Final Fantasy VII. 
Perhaps, the difference is that Shigeru Miyamoto continues to watch over Zelda, even from afar, and had (in the 1990s) groomed an excellent successor in Eiji Aonuma. 
More than understanding Minamoto's vision for his creation, Aonuma understood The Legend of Zelda itself. Therefore he has been able to expand upon the original vision accordingly with the times and technological advances, while remaining true to The Legend of Zelda's spirit. 
In contrast, Sakaguchi was forced out of Square Enix, and Square bounced the series around from team to team, with 'apparent heir', Yoshinori Kitase, only producing the one main entry in Final Fantasy XIII, which turned out, arguably, to be the worst Final Fantasy in the series. 
Basically, Square Enix never found a successor to Sakaguchi, and on this latest entry, Naoki Yoshida, is the latest producer to enter the Final Fantasy fray.
Yoshida earned his turn at the helm by saving FFXIV (MMORPG) from certain doom, and turning it into a commercial -and widely beloved- success for Square Enix. 
Yoshida's history is reason enough for high hopes for the new FF entry, but Final Fantasy XVI is different from an MMORPG, and it is a real successor to the Sakaguchi line that ended with Final Fantasy X. 
If Final Fantasy XVI can finally get this series back to 90 or above Metascores, and to the top of the sales charts, it is likely that Yoshida will remain at the helm of the series for at least one more main entry.
Final Fantasy XVI Has The Misfortune of Being Destined to Cross Swords with Tears of the Kingdom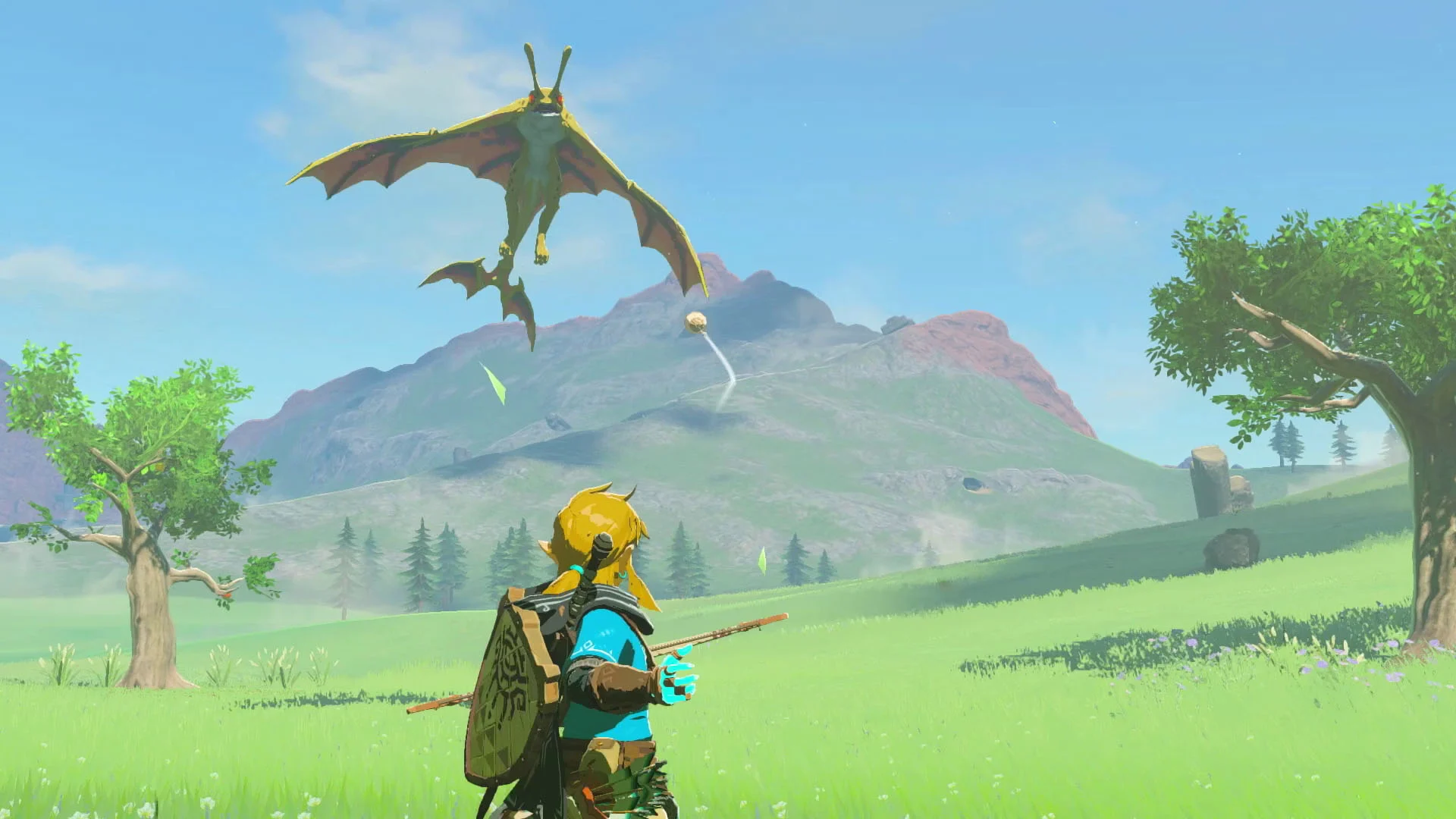 Final Fantasy was always destined to find a new identity post-Sakaguchi era. The issue has been that it hasn't found one in modern times that is superior to Sakaguchi's original formula. Yoshida already saved a mess of a FF project in FFXIV, and now he is being asked to renew; and lift a franchise that grew stagnant over the decades. Personally, I believe that his attempt here is the most ambitious, and well-thought out effort that the series has seen since the Sakaguchi era ended.
Final Fantasy XVI might even have the possibility of being "great", but will it be enough for Game of the Year honors against (a 96 rated) The Legend of Zelda: Tears of the Kingdom? Unless Final Fantasy XVI is truly a revolutionary product (and the upcoming Bethesda RPG, Starfield, looks to be a much more ambitious piece of software), it looks like Tears of the Kingdom will win the year.
Still, for old time's sake, I hope Final Fantasy XVI finally drives the series past that 90% Metacritic rating threshold. That's a rating that the series hasn't touched since Final Fantasy XII (92% Metacritic).
Agree with the author? Couldn't disagree more and are frothing at the mouth to tell him? Leave a comment here, on Facebook or send an email and make sure to follow Never Ending Realm on Facebook, Twitter, and YouTube!