While this isn't the official review of the game, I have been playing Elden Ring for a few hours. As a Dark Souls' fan I want to give my take on the game so far. 
I will discuss what I like and what I don't like, and if the game is truly the greatest thing to come out of Japan since The Legend of Zelda: Breath of the Wild.  
Author's Note: I know many of you spilled your coffee (or beer) when you read the article's title, but hear me out: Elden Ring is a role-playing game made in Japan, therefore it is a Japanese role-playing game. Thus, it is a JRPG. It is an indisputable fact.
FromSoftware Games = Superb Artwork, but Pedestrian Visuals?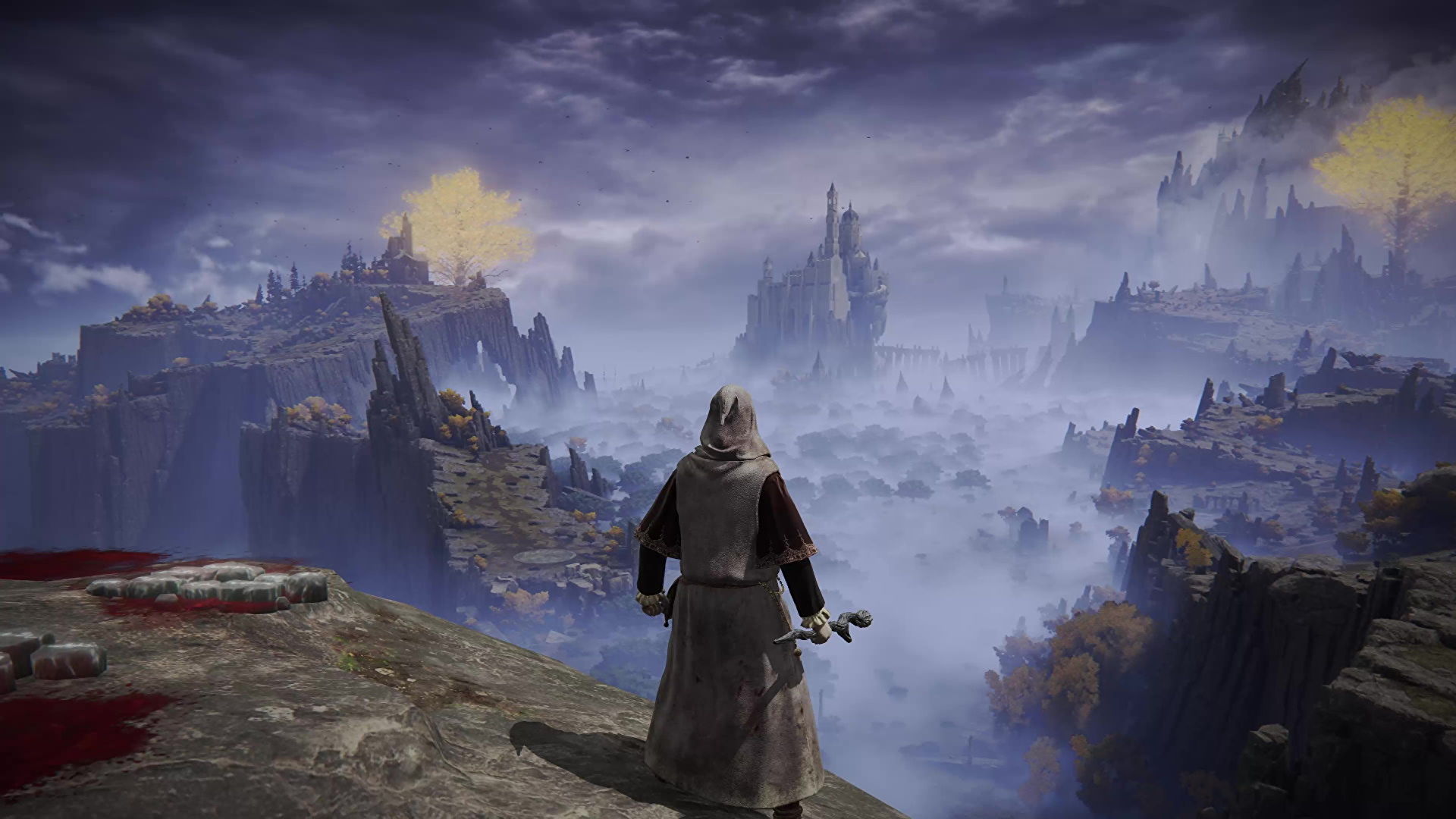 There is something about FromSoftware games' graphics that I can't quite make complete peace with, the company's best performing games are remasters. FromSoftware's best-looking game is the Demon's Souls PS5 remake, which is a game that wasn't developed by FromSoftware itself.  
I went into Elden Ring expecting a massive visual and performance upgrade from previous FromSoftware's efforts for a variety of reasons.
Is FromSoftware a 'AAA' Development Studio?
First, FromSoftware is now considered a AAA development studio. The Japanese studio has been extremely successful over the last decade. The studio has crafted multimillion unit selling hits that have been extremely well received by the critical world as well. FromSoftware has money, therefore I expect top notch visuals from its modern efforts.  
Second, the Dark Souls series and Bloodborne all had fantastic artwork, but were 'middle of the pack' in terms of graphical fidelity at the time of their respective releases. Again, I expected FromSoftware to grow from those games with their new found improved finances and more powerful hardware. 
Lastly, Elden Ring has been in development for years, running on "next" (I guess not so "next" now) generation hardware. By 'next' generation I am referring to the PlayStation 5 and the Xbox Series X.  
I have to say to my great disappointment, Elden Ring is a pedestrian looking title that looks better than it should thanks to FromSoftware's customary brilliance when it comes to artwork and creature design.  
I can name a few older open-world games off the top of my head that run and look better than Elden Ring does. Horizon Zero Dawn, Ghost of Tsushima, Assassin's Creed: Valhalla, Red Dead Redemption 2, and maybe even Days Gone are just a few examples.  
The problem for Elden Ring is not that it looks worse on a technical level than the aforementioned games. My main gripe is that it looks worse despite having the Xbox Series X hardware at its disposal to look worlds better than open-world games that came before it. Games that ran on vastly inferior hardware.  
The reviews for Elden Ring have been 'Breath of the Wild' great, however, as critics we must demand more from FromSoftware. Without this, we will keep getting mediocre looking titles on a technical level. By that, I mean poor texture work, last generation foliage textures, and middle of the pack lighting, among other issues.  
Basically, Elden Ring looks like a 4K (though it doesn't quite hit that resolution) base PS4 game. Given Bluepoint's brilliant reimagining of Demon's Souls on PS5…I certainly expected much more from FromSoftware itself.  
As it stands, the Japanese continue to fall behind their western counterparts when it comes to graphical fidelity.  
If last generation visuals were the only issues that I had with Elden Ring, I would be a happy camper, but the game's performance (even in frame-rate mode) is atrocious. Elden Ring doesn't look half as good as Horizon Forbidden West but it runs far worse.  
So far, 5 hours into the game, I don't think that the game has at any point kept a steady 60 frames-per-second rate. In fact, I would venture to say that it dips as low as 40-45 frames per second in a rather consistent manner. 
Elden Ring is a game that heavily relies on action-combat and timing. This means that steady frame-rate performance is crucial to enjoyment and gameplay. Obviously, I expect both the PS5 and the XSX to receive a patch to correct these issues sooner rather than later. 
Elden Ring is a Game Made for a Particular Group of Gamers
So far, I have been harsh on Elden Ring because as a Dark Souls' fanatic, the only thing that I can complain about the game is its subpar visual performance. Other than that, Elden Ring is a further refinement of the Dark Souls formula, taking place in a wider open world and accompanied by a more fleshed out storyline. 
Grace points replace bonfires, but your avatar still carries health flasks that are replenished at grace points. Defeated enemies re-spawn after resting at said points. As always, careful management of these spots and 'rune' (runes replace souls but are essentially the same thing) farming spots are key to success.  
In other words, just like Dark Souls before it, Elden Ring is not a game that I would recommend every gamer to play (God of War this is not), because it is not a game that most people will enjoy. It takes a certain amount of dedication and patience to 'grinding' and repeating certain situations over and over (dying frequently) again without getting discouraged in order to achieve small, but very satisfying steps in progressing through the game world.   
Before Soulsborne fans attack me, I must make clear that I am a Soulsborne fan myself, but I have tried to get many of my gamer friends to try Dark Souls, and the ones that did (try the game) quickly lost interest within a few hours. I don't feel that Elden Ring is any different in any meaningful way that I would feel good about recommending the game to the same set of friends that gave up on Dark Souls. 
Grinding for hours while constantly dying is not everyone's cup of tea, hardcore gamer or not. Elden Ring doesn't deviate from the formula, but it is a Soulsborne game, and that's an awesome thing for Soulsborne fans.  
The Greatest J-RPG Ever?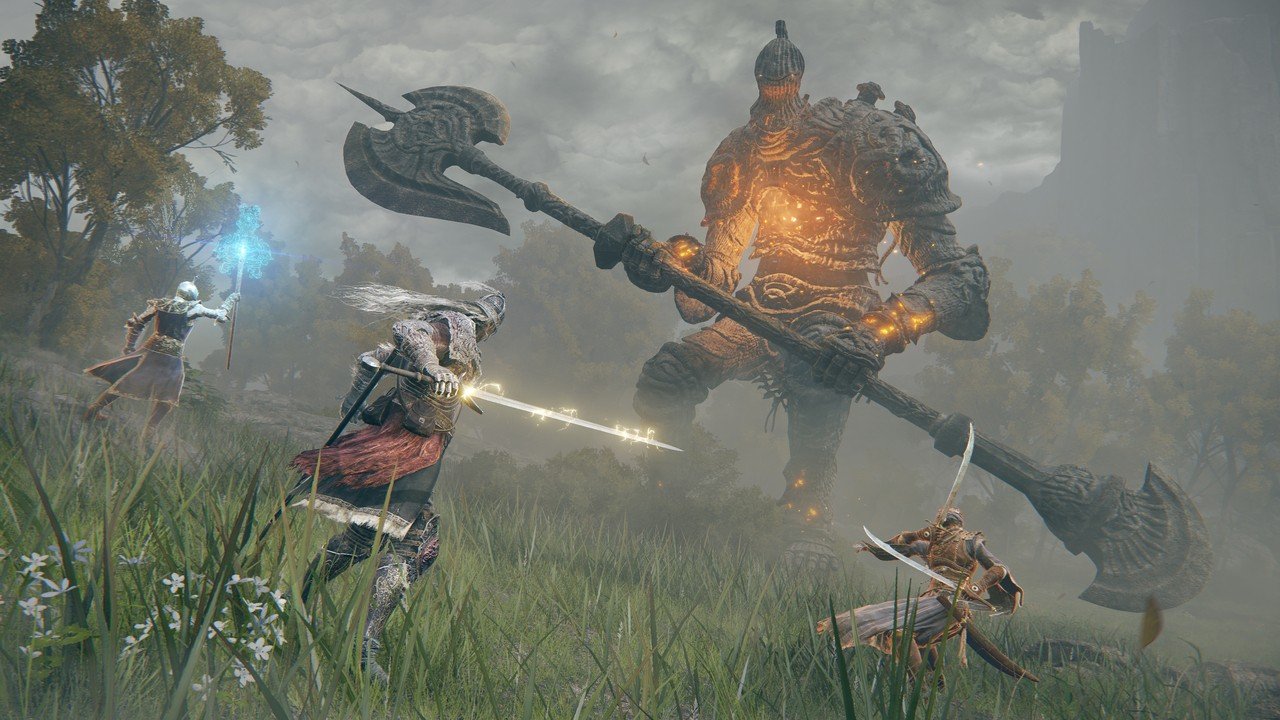 According to critics, it is. Elden Ring is firmly entrenched at number two, behind The Legend of Zelda: Ocarina of Time if you consider Nintendo's Zelda an Action-RPG. Not only is Elden Ring the best Japanese made RPG of all time, but also Japan's fifth best game ever only behind the aforementioned Ocarina of Time, a pair of Mario games, and the Dreamcast's Soul Calibur.  
Needless to say, Horizon Forbidden West will miss this year's 'Game of the Year' awards as the franchise seems to be fated (or cursed) to forever launch a week before a Japanese RPG release that turns into a seminal gaming moment for critics everywhere.  
Horizon Zero Dawn suffered an eerily similar fate in 2017 when a week after its release The Legend of Zelda: Breath of the Wild arrived to steal every headline and critical praise imaginable from the game.  
So, is Elden Ring a better game than Horizon Forbidden West? Visually, it is not a contest, Horizon wins. For most gamers, Forbidden West will be a more enjoyable experience. However, for Soulsborne fans, Elden Ring is the pinnacle grinding and game fighting nirvana. 
There are very few things in gaming that are as satisfying as spending hours 'soul farming' and tinkering with equipment to defeat a boss that seemed an impossible task 3-4 hours prior. FromSoftware mastered this art in Dark Souls 12 years ago, and it has only further refined the art form here.  
Will I be handing out a 10/10 review on this game 60 hours from now? I don't know, yet. So far, it is a nicely crafted piece of software in terms of design, but I expected no less from FromSoftware.  
That said, given the game's large amount of technical issues such as texture and foliage pop-up, longer than expected load times (despite the XSX's SSD), the aforementioned pedestrian visuals, and poor performance, a 10/10 wouldn't a proper score. I expect more of my Xbox Series X games on a technical level. 
However, patches and fixes are thing these days and as a Soulsborne fan a 10/10 is possible if FromSoftware fixes things in quick fashion. It speaks volumes of the game's quality in terms of gameplay and design that I am hooked despite its terrible frame-rate and less than stellar visuals.   
Fingers crossed for a quick patch! 
Agree with the author? Couldn't disagree more and are frothing at the mouth to tell him? Leave a comment here, on Facebook or send an email and make sure to follow Never Ending Realm on Facebook, Twitter, and YouTube!