After watching the entire PlayStation 5 showcase (video above show case starts at the 1hr mark), one thing was resoundingly clear to me; the PS5's launch lineup is the greatest launch line of any PlayStation Console to date.
Before we all get massively excited about the statement that I just made, let us get back down to earth by remembering that every previous Sony PlayStation launch lineup has been pedestrian. So, the bar set for the company (by its own doing) was low, and thus, they have easily vaulted over it.
The PS5's launch line up is good news for Sony, news that are made even better (for the company) by Microsoft's miscues. The miscues primarily involve losing their one (and only) exclusive AAA launch title, Halo Infinite.
Over the last decade, Microsoft has lost major ground of the home console market to both Sony, and Nintendo. The one knack against the Xbox brand since 2013, has been the lack of great exclusive games. Halo, Gears, and Forza, just can't carry the day any more for it, especially when the first two have been degrading in quality ever since their original development teams left the franchises (Though Gears 5 was improvement over Gears 4).
The perception that Microsoft just doesn't have many exclusive games under their Xbox brand isn't about to
change any time soon, especially with Sony showcasing a few key titles in yesterday's presentation.
The PlayStation 5 arrives on November 12th, and it has a decent lineup of titles for early adopters to play from day one.
The Launch Lineup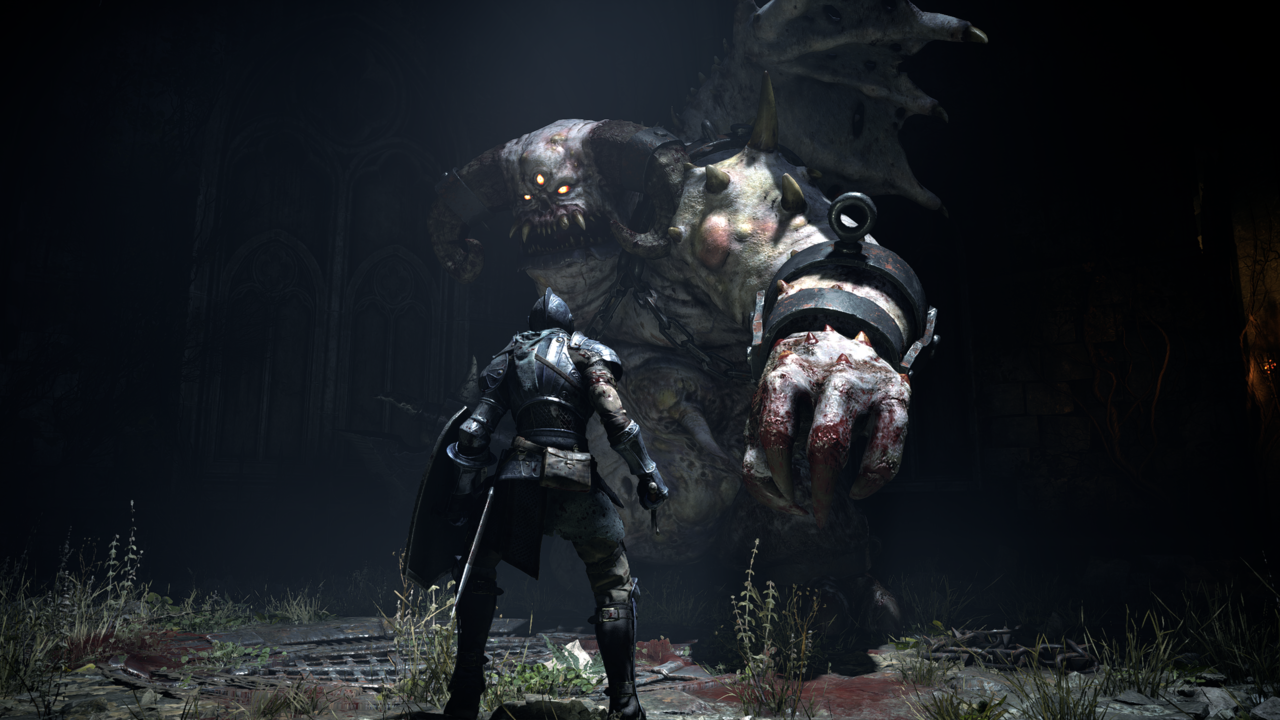 Demon Souls and Spider Man: Miles Morales are the stars of the launch line up. Out of the two games, only Demon Souls is a true next generation game, as Miles Morales is a cross generational title, and thus, shares many assets with the PS4 version.
Miles Morales, however, is part of a commercial juggernaut (Spider Man) that has sold over 13.2 million units world wide in just its last installment on the PS4. So, despite the game being a cross-gen effort by Insomniac, I fully expect Miles Morales to be the best selling PS5 game for the foreseeable future.
Sackboy: A Big Adventure, is another Sony exclusive that also happens to be a cross-generational game. Miles Morales does look (and run) smoothly on the PS5, though Demon Souls  is a better showcase of what the PS5 is capable of doing hardware wise (Bluepoint doesn't miss with its visuals).
So, will gamers have to purchase Miles, and Sack Boy again, if they buy the PS4 versions of the game? The answer is no. Sony, smartly stealing a page from Microsoft's book, will automatically update both your physical and digital copies of the game, as soon as you log into your account on the PlayStation 5 (digitally), or just insert the PS4 disc in to a PS5 console (via update).
Sony Secures Final Fantasy XVI as An Exclusive  (though the game is also available on PC)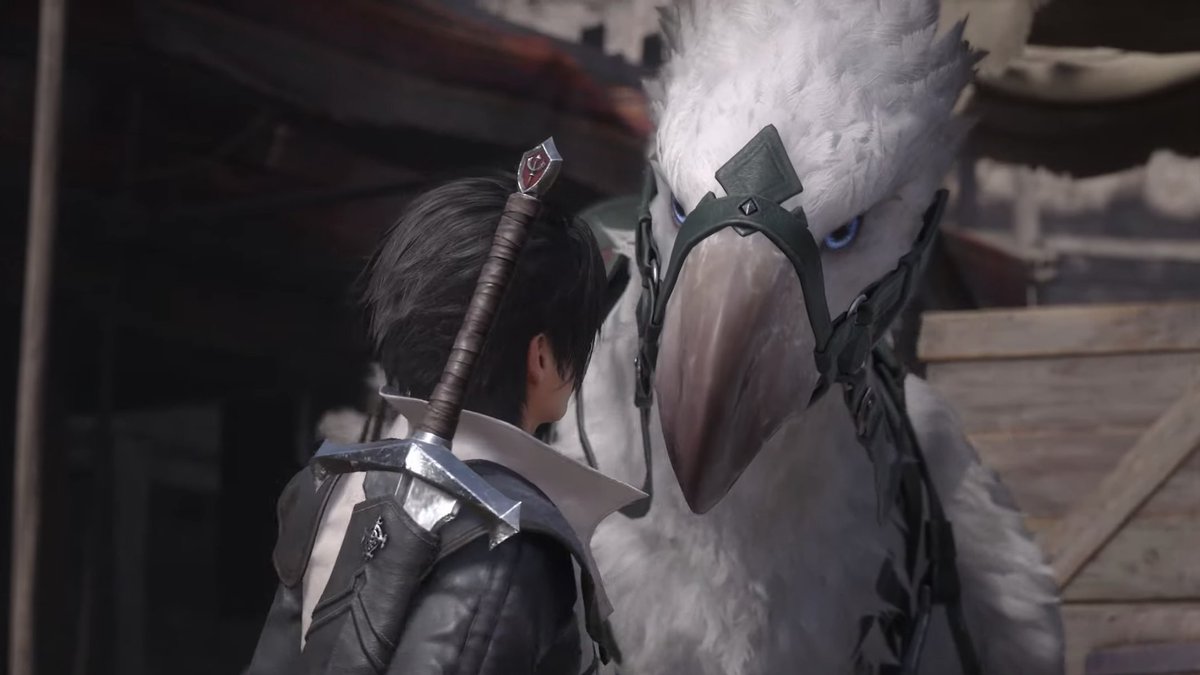 Twenty years ago, this would have made 'World Wide News' headlines, and it would have been a massive death blow down the Xbox Series X's pipe. However, 20 years ago,  Japanese Role-Playing Games ruled sales charts which is something that hasn't happened in the better part of the last decade with the Exception of Final Fantasy VIIR which has sold about 5-6 million units, mainly on the strength of the FFVII fanzine.
Final Fantasy itself, as a series, has seen a decline in both, sales and critical scores since its glorious 90's days. The series remains popular enough, however, and FFXVI's exclusivity on PS5 will likely attract JRPG fans to the console.
As for the trailer itself, the series seems to ditch the modern setting of FFXV in favor of a medieval setting (though the hairstyles are of the modern K-Pop variety), which seems to feature a convoluted, and violent plot line.
In terms of  the plot's premise, it seems interesting enough, what didn't impress me, were the game's visuals, which looked to me, a clear level under what we have seen on FFVIIR, which is a game that runs on a base PS4.
Naomi Yoshida (known for saving FFXIV from certain doom), is the game's producer, which I don't mind. FFXIV is totally different from a main series entry, but considering that Nomura almost destroyed FFXV (Formerly known as VS XIII), perhaps the game is in the most capable hands (that are not working on FFVIIR-2) at SquareEnix at this moment.
Still, as a JRPG fan, it felt eery that the trailer didn't excite me as much, as I would have thought an FF trailer would, perhaps this is an effect of the series' miscues after its 10th installment.
The impact of Sony securing exclusivity (Though the game will also be available on PC) of the title, however,  cannot be denied even if the impact is minuscule in comparison to the series' influence during the mid to late 90's. For the moment, at least, Sony has once again enamored the JRPG crowd.
The Rest
The New Black Ops game looks absolutely fantastic, as does Resident Evil Village. REV looks like a bonafide next generation title, and it doesn't seem like we will have to wait long for it, as the game is scheduled to be released in 2021.
Resident Evil Village is also available on Xbox Series X (and judging by the gap in GPU power, Series X should have the best version of the game), and yet, it is Sony which manages to steer the hype towards its machine by showcasing it in its event.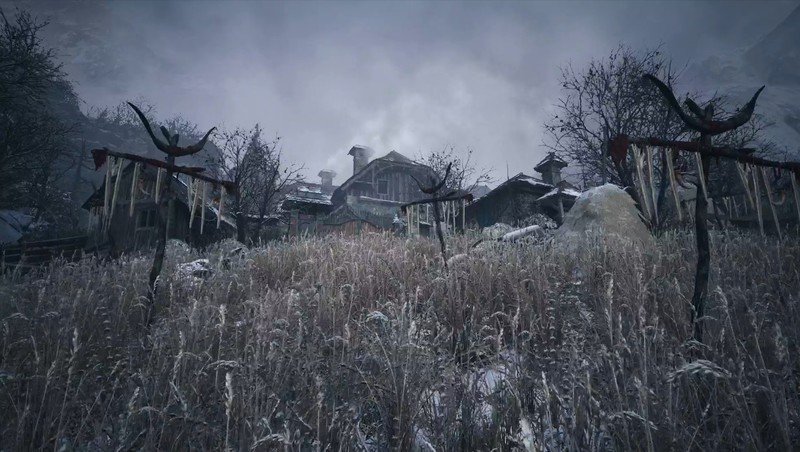 The same happens with the new Harry Potter Hogwarts Legacy, which is open world, and a multi-platform title. The game will probably end up looking and performing slightly better on Series X, and yet, Sony wins again by having the game showcased in its own event.
My Facebook feed was filled with people writing about buying a PS5 just to play Harry Potter, because the trailer convinced them. Such is the power of smart marketing.
There were other games showcased, such as Devil May Cry 5 Special Edition, which were not that impressive as they are enhanced editions of current generation games.
At the end of the day, the one real next generation showcase of gameplay that was shown on the event was Demon Souls', and that is enough for Sony to have a better launch line up than Microsoft, which has suffered from the delay of Halo Infinite.
Sony Believes in Generations, But They are Developing Cross-Gen Games?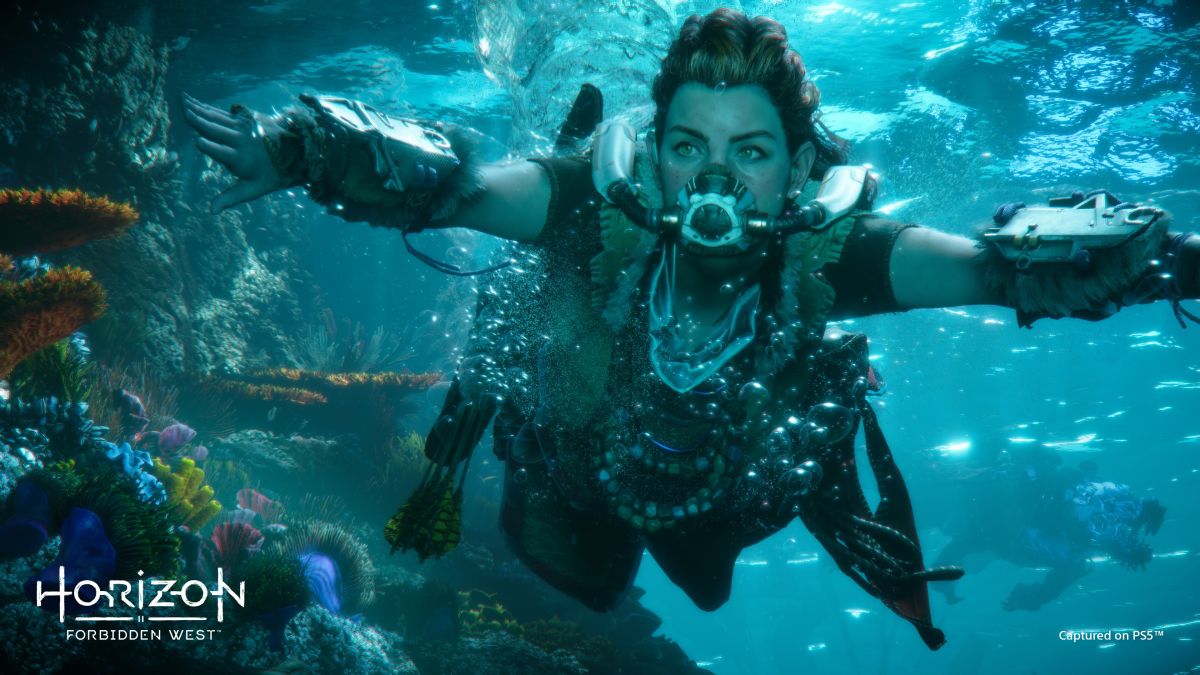 A huge point on contention between Microsoft and Sony going into the new generation of home consoles is the actual jump in 'generations'. Microsoft claimed it didn't believe in it, and that every Xbox Series X game for at least the next two years would also run on the Xbox One.
Microsoft's strategy prompted Sony Executives to state that they did believe in "generations", and therefore, the PS5 would have games built from the ground up to take advantage of the massive leap in both CPU and GPU power that its hardware offered in contrast to the PS4.
As a consequence of the contrasting approaches towards next generation game development, the social media fanboys took it to…well, social media, to bash Microsoft. Their rants for the most part were statements supporting the view that the new games on Series X, would be inferior to Sony's games because the older Xbox One hardware would keep the games from reaching their full potential.
The above sentiment is likely true, but Sony can now be accused of the exact same thing, as Spider Man: Miles Morales, and shockingly, Horizon Forbidden West are cross-generational games.  Sony announced the stunning fact after the presentation.
Like Miles Morales, and Sackboy, PlayStation 4 owners that purchase Horizon Forbidden West will receive a free update of the game as soon as they upgrade to the PlayStation 5.
Horizon Forbidden West was showcased in Sony's previous game reveal, and it was a hit, mainly because it looked way ahead of anything that was thought possible on current hardware. So, for our money, the game was probably running on either PS5 hardware, or a PC emulating the PS5's specs at the time of that reveal.
I cannot imagine a PS4 game looking that good, but then again, Guerrilla and its Decima engine have managed to shock us before.
The Price
Sony has two PS5 models, both are the exact same machine, and both feature the following specs:
| | |
| --- | --- |
| CPU | 8x Zen 2 Cores at 3.5GHz (variable frequency) |
| GPU | 10.28 TFLOPs, 36 CUs at 2.23GHz (variable frequency) |
| GPU Architecture | Custom RDNA 2 |
| Memory/Interface | 16GB GDDR6/256-bit |
| Memory Bandwidth | 448GB/s |
| Internal Storage | Custom 825GB SSD |
The only difference between them, is that one has a 4k UHD Blue Ray drive and the other is disc-less.  Thus, the former is priced at $499 (matching the Xbox Series X's price), and the latter at $399.
Is Microsoft in Trouble?
Microsoft itself? No. The Xbox brand? Maybe. The Xbox Series S/X? Definitely.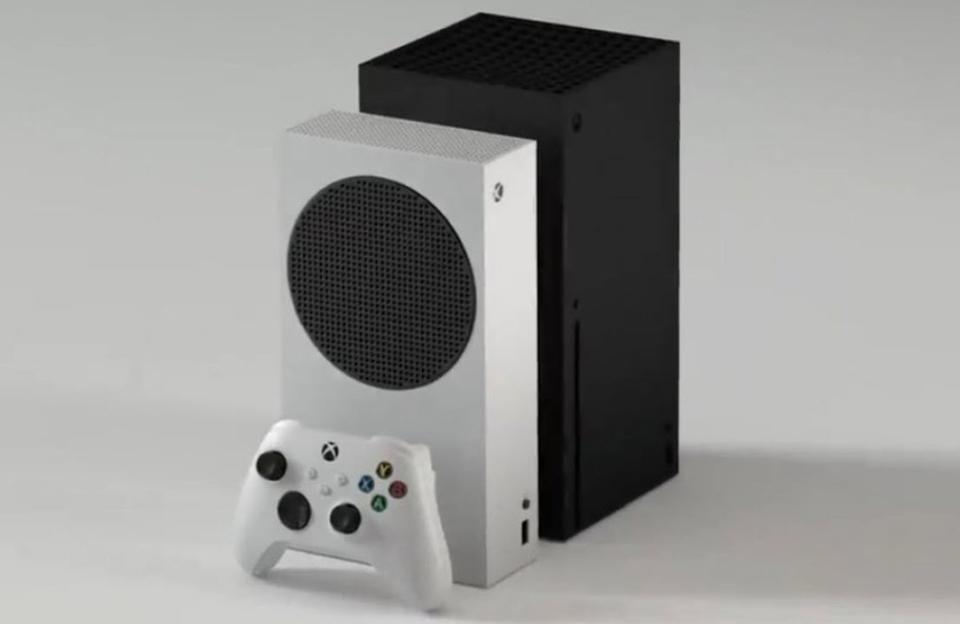 To be fair, Microsoft was expected to lose the hardware sales war way before the Xbox Series X hype train hit a monumental road block when 343 Industries completely botched Halo Infinite's development.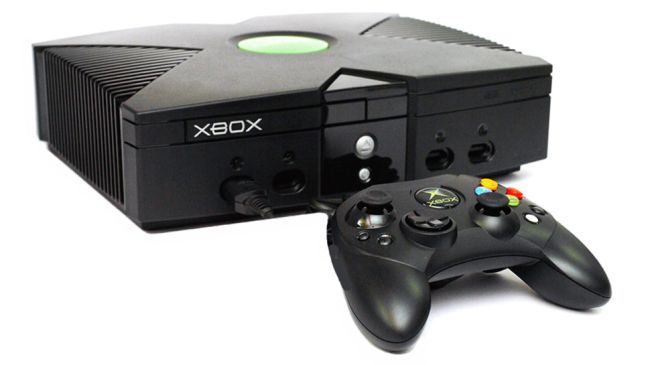 Despite Microsoft's great efforts in trying to steer the ship back on course by sweetening up their Game Pass service, reinforcing the efficiency of their backwards compatibility system, and the horse power of its premium console, the Sony hype train continues it path towards November 12th full steam ahead, and for all intents and purposes; unopposed.
It is incredibly baffling that the company that once launched a system with Halo, Dead or Alive 3, and Project Gotham Racing, now finds itself with no real AAA exclusive killer app for the launch of its new flagship console.
After an empty year, in which rival Sony oversaw the release of three massive hits arriving on its console (The Last of Us: Part II, Ghost of Tsushima, and FFVIIR), even Xbox fans have to feel a bit disappointed by the turn of events.
On November, both companies will ask consumers to shelve money ($500) out to purchase expensive gaming machines. Both systems will offer a bunch of cross generational third party games with enhancements for the new consoles, but only those that grab a PS5 will be able to play a true Next-Gen AAA title in Demon Souls (at least visually), and a cross-gen enhanced exclusive AAA game in Spider Man: Miles Morales.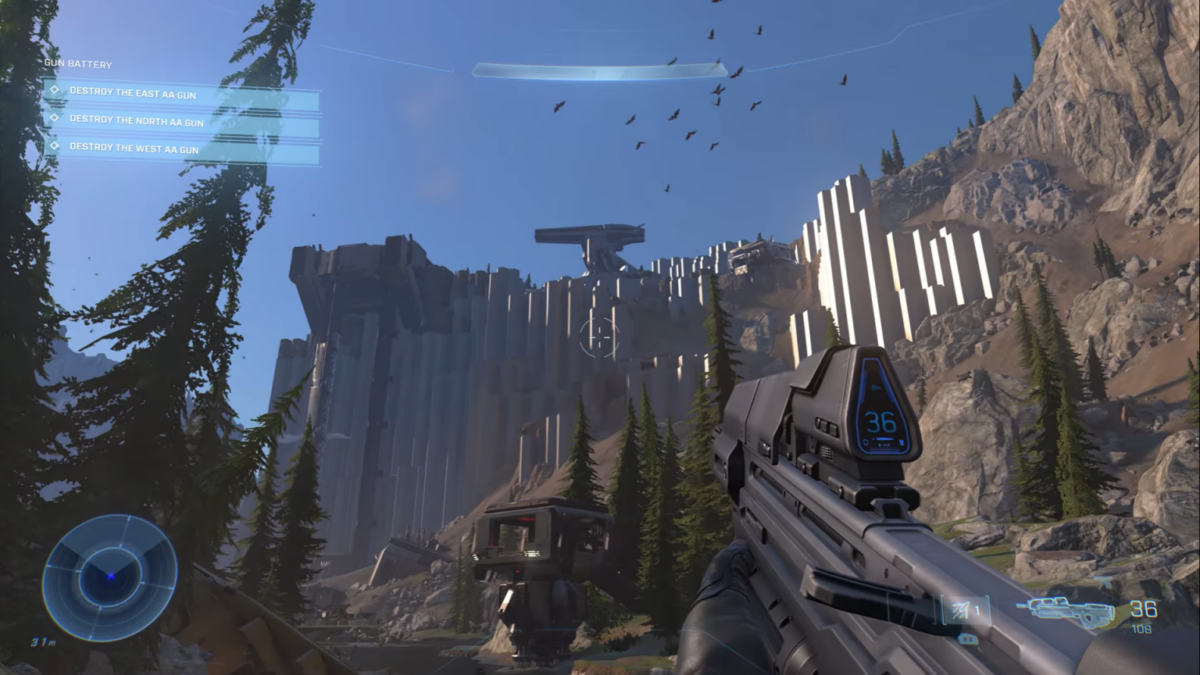 After that, PS5 owners will look forward to Horizon Forbidden West, the new God of War Ragnarok, Ratchet and Clank: Rift Apart, and perhaps even FFXVI in 2021.
Xbox Series owners, will only have a bunch of third party games (which are also available on PS5), and perhaps, if they are lucky, Halo Infinite to look forward to.
The statements above highlight Microsoft's potential problem in moving Xbox Series X units come Holiday season. The company is not giving customers a reason to choose Series X over Sony's PS5 in the near future. Xbox One Owners can enjoy Game Pass all the same, and what's is the point in all of that – Xbox Series X – horsepower if not there is not a single game takes full advantage of it?
Sony even managed to emulate some of Microsoft's ideas, such as cross generational support of some of its biggest titles, and the 'Smart Delivery' system for Miles Morales, Horizon Forbidden West, and Sackboy.
Microsoft will get another shot (we assume) at making one final impression before November comes, and the questions are many: Now What? What game can they show case? Which one of their studios is far enough into the development of a good exclusive title to help the Series X build some hype/momentum for itself? Can Microsoft buy an exclusivity deal of a popular third party franchise (Like Sony did with Final Fantasy XVI) before November?
At times, during the past few months, Microsoft has given me the impression that what they truly care about, is for its Xbox Game Pass service to become the 'Netflix of gaming'. Judging by how empty handed the company is approaching the Xbox Series X/S launch, perhaps, that is all that the software giant cares about.
Still, they couldn't have foreseen 343's epic blunder with Halo Infinite, Other wise, why showcase the game at all?And, they did develop a fantastic machine in the Xbox Series X. The effort gone into designing and aggressively pricing such a powerful machine, shows me that they do care, but the way that this is going; doesn't bode well for the near future prospects of its next gen console.
Sony has already won the holidays, even if they suffer from the rumored shortages. I think people will hold on to their money until more PS5 units arrive, even if the Xbox Series X is available on store shelves.
It is up to Microsoft to change the trend, and hype that favors Sony at this point, but I wonder if it is already too late, and we are in for another resounding PlayStation victory over the next 5-8 years.