Xbox's history in gaming now spans over two decades. Hard to believe that PlayStation, as a brand, is only about 5 years older. Still, the Xbox didn't perform badly on its freshman debut, as the original Xbox (24 million units sold) managed to outsell Nintendo's GameCube (21.7 Million units sold), and had a bunch of unforgettable and revolutionary first party games. 
Still, Sony's PS2 (which still holds the record for consoles sales) sold more than 150 million systems. Despite the system being twice as powerful as Sony's machine, and having some of the most unique experiences around, the PlayStation brand was just too strong. 
This made it even more of a surprise when the Xbox brand in its sophomore period with the Xbox 360 managed to fight Sony's PS3 to a standstill (85 to Sony's 87 million units sold). The Xbox brand was trending upwards, and then came Don Mattrick, and the crash of the brand with the questionable design of the Xbox One hardware.
Spencer Feels That Losing the Xbox One Generation to Sony (and to a Lesser Degree Nintendo) Was Crucial to the Brand's Growth
According to the Kinda Funny Xcast, as quoted by VGChartz, Xbox head honcho Phil Spencer said, "We lost the worst generation to lose in the Xbox One generation, where everybody built their digital library of games. When you go, and your are building on Xbox, we want our Xbox Community to feel awesome, but this idea that if we just focused more on great games on our console, that somehow we are going to win the console race, doesn't really lay into the reality with most people."
In a weird reflection by Spencer, he explained (or at least gave the general impression) on the podcast that not even great games can save Xbox (from losing the sales war to PlayStation) at this point…Only GamePass can! That is strange given that it is great exclusive content what has propelled the PS4, and now the PS5, to take the reins of the home console sales war. 
"The continuity from generation to generation is so strong. I see a lot of pundits out there that want to go back to the time where we all had cartridges and discs, and every new generation was a clean slate. And you could switch the whole console share, that's just not the world that we are in today. There is no world where Starfield is an 11 out of 10 and people start selling their PS5s, that's not going to happen." Spencer said.
I don't know Phil, a great Starfield game might not cause PS owners to sell their PS5s, but many will certainly buy an Xbox just to play such a gem (if it were to approach those (10/10) scores on Metacritic). The idea that great games can't help Xbox at this stage should be a cautionary tale for prospective Xbox buyers. 
Ether that, or Spencer is going along with the whole "Sony can't fail" argument that Microsoft has been utilizing during the litigation over the purchase of Activision and its famous Call of Duty franchise.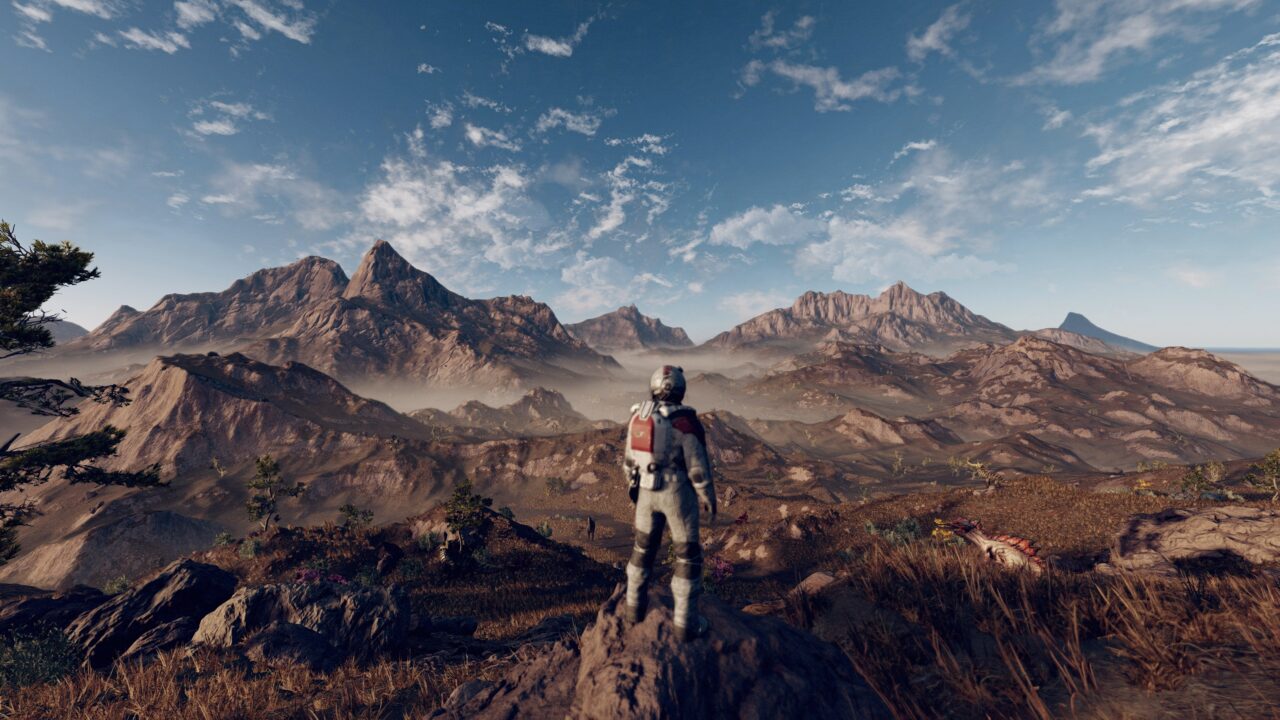 "We have this unique vision because we see what creators wants to do. Creators want to build games that can meet players on any screen, people play with their friends regardless of what other screen they're on. The console is the core of the Xbox brand, there's no doubt. We will stay focused on making sure that console experience is awesome. I know some people want to hold us up of just being a better green version of what the blue guys do. I'm just going to say 'there's not a win for Xbox and staying in the wake of somebody else. We have to go off and do our own thing with Game Pass, with the stuff we do with xCloud and the way we build our games.'"
GamePass is great, but for the platform to truly succeed, it needs to have gaming experiences that you can't get on competing consoles and platforms. But Spencer does have a point, the PlayStation brand is too strong at this point for Starfield, and even, the future Elder Scrolls VI to dent in the short run.   
Agree with the author? Couldn't disagree more and are frothing at the mouth to tell him? Leave a comment here, on Facebook or send an email and make sure to follow Never Ending Realm on Facebook, Twitter, and YouTube!