I never wrote an official review for Horizon Zero Dawn. So, this piece will stand as my "official" take on what I consider to be my 2nd (behind The Last of Us) favorite newest franchise of the last 10 years. 
To be fair, in terms of a single story driven playthrough, I might have enjoyed Horizon Zero Dawn much more than I did The Witcher 3 and even The Legend of Zelda: Breath of the Wild.  
It Was the Reason I Went with PS4 After the Last of Us
Horizon Zero Dawn captivated my imagination from the moment I first saw screen shots of the game while in development. The Xbox One didn't have anything that remotely came close to it, especially in the role-playing game genre.  
The entire premise of a post-apocalyptic Utah and a world where machines ruled over humans captivated me. The addition of a female lead which did not look or fit the stereotypical female lead in role-playing games further sold me on the game.  
Horizon Zero Dawn Still Looks Better than Most Open World Games
At the time, it was a no contest. In 2017, Horizon Zero Dawn was the best looking open-world game bar none. It would take the outstanding Red Dead Redemption 2 to unseat the game from its perch, but I would argue that Zero Dawn continues to look better than the newer Ghost of Tsushima.  
Sony's developers, especially Guerilla and Naughty Dog, have a knack for squeezing every last drop of hardware power of Sony's hardware, and HZD did just that. 
The game runs at 30fps, but on a base PS4 it feels smoother than that while in motion. The resolution and materials are also top notch stuff. Horizon Zero Dawn continues to be a game where I pause the gameplay in order to enjoy its photo mode, something that I don't often do with games. I feel as though HZD begs me to use the mode in order to uncover and capture all its beauty. 
The Best Story in an RPG?
That's a tough question. The Witcher 3 continues to be an example of excellence in terms of world building and compelling side questing. Final Fantasy has not had a great (some would even go as far as to say 'good') tale since its 10th entry, and well, Zelda is Zelda (great lore, but very little character development).  
In that context, Horizon Zero Dawn manages to outdo the aforementioned games and series with its riveting sci-fi tale and incredible development of Aloy as a great and relatable character. HZD proves that you can have a linear compelling story within a huge open world game.  
In truth, the game's side questing is not on par with the Witcher 3's own incredible side material, but Guerrilla wanted me to care and enjoy Aloy's quest and that I did. There are other games with great stories, but I can't think of an RPG right now that entertained as much in terms of following its plotline to its cliffhanging conclusion as Horizon Zero Dawn did.  
Unquestionably, Aloy is my favorite role-playing game protagonist to date. That's saying something about the game's writing.  
There were Flaws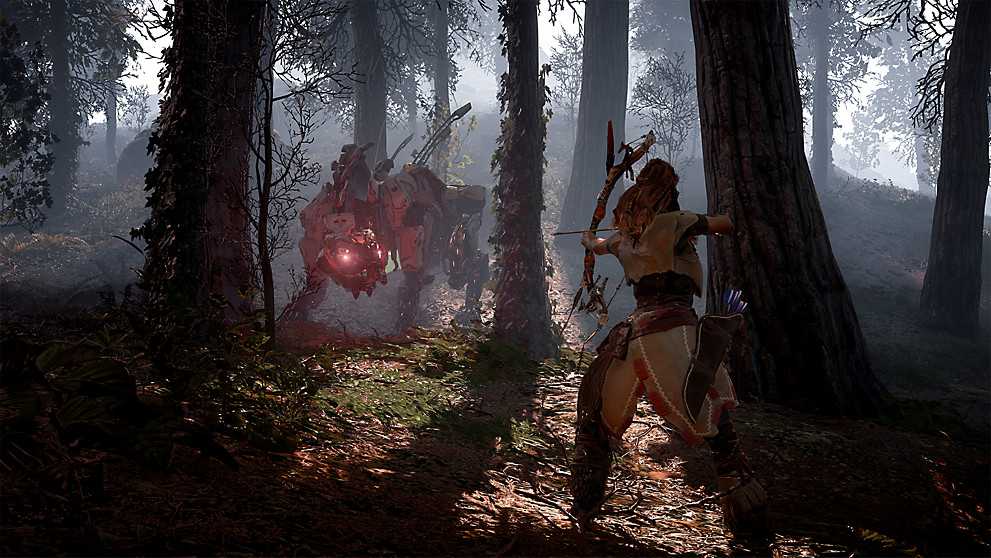 Which were made more painfully obvious by The Legend of Zelda: Breath of Wild. Nintendo's masterpiece launched a week after HZD in 2017 and the critics loved Nintendo's green elf a lot more than they did Guerilla's red-haired heroine.  
In terms of game design and gameplay, there was no way that Guerilla (who was known for Killzone) was going to compete with Nintendo EAD's 20-year-old formula. Despite its humongous size and numerous ideas introduced to open world gaming, BotW remained at its core an evolution of 1998's Ocarina of Time.  
Nintendo had two decades to build on the foundations set by Ocarina. In contrast, Guerilla was just getting its feet wet in the action-RPG space with Horizon Zero Dawn. So yes, HZD's combat is unbalanced, some battles can be incredibly tough and others are too easy. The game would have benefited from a difficulty level that lowered some of the enemies' resistance but did not affect their A.I. or attack patterns. 
Instead, I was left with a game that at times I found too difficult for my liking in normal mode, but that was too easy on its 'easy' setting. I found no happy medium and went back to normal mode.  
World traversal was fine and hacking machines (to ride them) was cool, but it paled in comparison to BotW's 'climb anywhere' feature and its glider. The fun in Horizon Zero Dawn comes mostly from its visual spectacle and incredible story. The former statement is more than fine, as I spent 60-70 hours playing the game (and its expansion). The game doesn't have Zelda's polish and its combat is not quite as fun as Ghost of Tsushima. Furthermore, I also didn't find nearly as much variety in the way that I played, as I did in other open world games of the time period.
Then again, HZD was a freshman effort. Guerilla Games set out to create a gorgeous world with a great storyline and main character. I believe they succeeded on those fronts. There are quite a few hidden artifacts that can be found throughout the game world which shed light on the story and the world's history.
Despite its Weaknesses Horizon Zero Dawn Remains One of My Favorites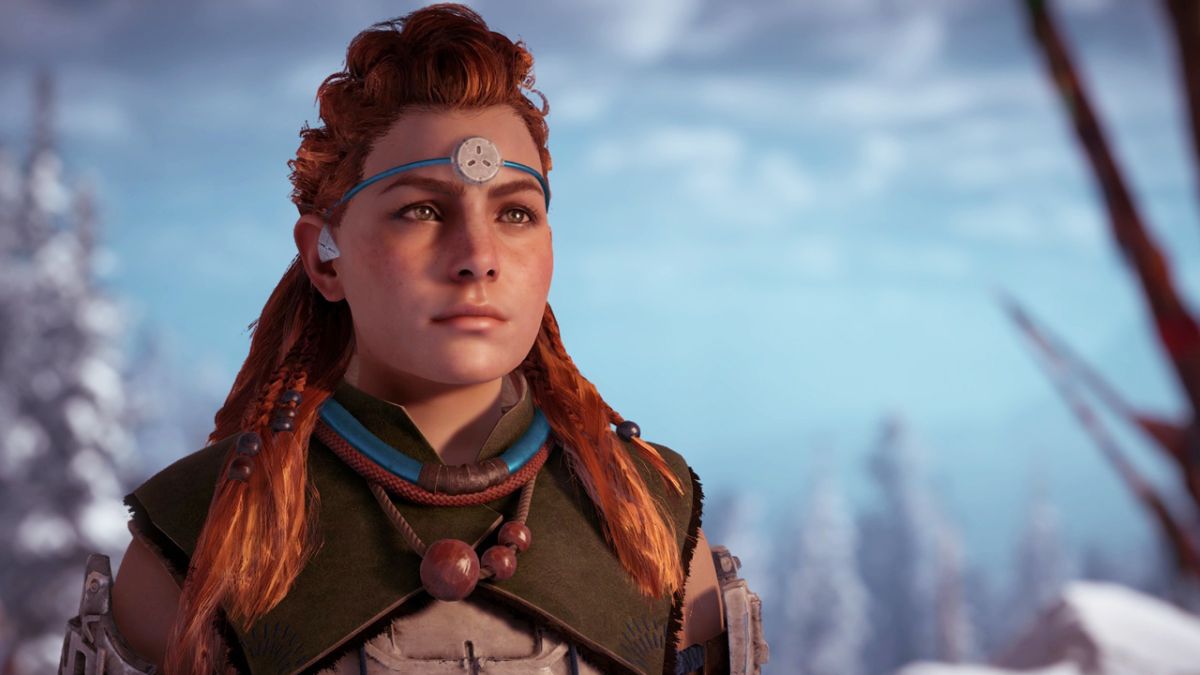 My nitpicks on the game's gameplay were not an issue during my initial play-through, I was too enthralled by the game's beauty and great story. I have to assume that most first time players will find the game to be a ride that has to be seen through to its end. The issues with combat and somewhat 'limited' open world will not matter much.
Because I am more of a story driven gamer, I would have actually preferred Horizon Zero Dawn over Breath of the Wild if I could have only played one game in 2017. The game is not as good Nintendo's latest Zelda entry, but it did better in certain areas that are key to a game's enjoyment at least within a single playthrough.
It is important to note that Horizon Zero Dawn hit the 20 million units sold mark back in February. It is, by far, Sony's most successful RPG, and I expect the franchise to continue onward beyond Forbidden West (which I haven't played as I have yet to find a PlayStation 5 at its $499 price point).
Had I reviewed the title 5 years ago, I would have given Horizon Zero Dawn a 9 out of 10 score, relaying to everyone that the game was (and remains) a must play experience on Sony's system and on PC.
Agree with the author? Couldn't disagree more and are frothing at the mouth to tell him? Leave a comment here, on Facebook or send an email and make sure to follow Never Ending Realm on Facebook, Twitter, and YouTube!