The Last of Us is probably my favorite PS3 game of all time, and the Last of Us: Part II is, along God of War, my highest rated PlayStation 4 game ever (both scored 10/10). 
Needless to say, I was very nervous when the TV show was first announced. After all, The Last of Us, was already one of the most cinematic games in existence, with top notch voice acting and a stunning audio visual presentation. How could the TV series improve on what I believed was already a perfect storytelling experience that far surpassed any Zombie TV show that I had seen?
Addressing the Elephant in the Room: The Casting Choices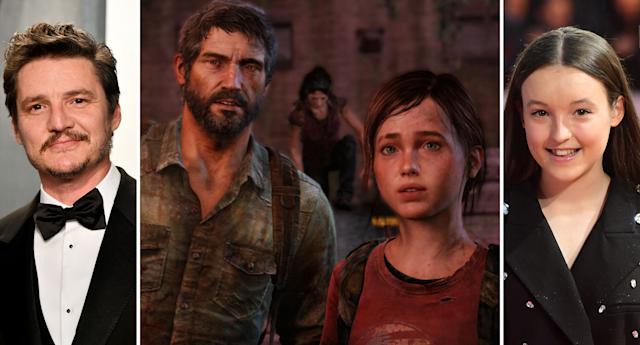 Much controversy, and criticism has been poured upon the TV series' production team (which includes The Last of Us's creator, Neil Druckmann), for their choice regarding the casting of certain key role characters. 
The casting controversy discussed within every internet forum has been focused on the game's two main protagonists: Joel and Ellie. 
Joel Miller, once a Texan White man, is now a Hispanic Texan. Because he is played by Pedro Pascal, who has earned his dues with popular roles on Game of Thrones and The Mandalorian, Joel's casting, while a tad controversial at first, was not necessarily panned.
Despite the fact that Pascal doesn't resemble the game's character design that much, and that other popular Caucasian, and Hispanic actors would have been a closer physical match; most skeptics didn't show much concern, as Pascal can act extremely well. Even if he didn't look much like Joel, most felt he would ace the rough Texan's character.
Bella Ramsey who plays Ellie Williams, however, has faced all sorts of criticism prior to the show's debut. Her resemblance to Ellie's character design which at one point seemed eerily similar to Ellen (now Elliot) Paige's likeness, is non existent. Pascal, on the other hand, if you squint hard enough, could pass for Joel. TV series Ellie, however, has different look from video game Ellie. 
Concerns about how these, or other actors would live up to the game characters should be dispelled, at least, as far as episode 1 goes. 
Pedro Pascal aces Joel's role. Now, I am not sure that he is in any way superior to the original's Troy Baker version, but Pedro comes as close as any actor can to matching it, even without the resemblance to the physical character design. Again, if anything, Pedro can act.
His scenes (as Joel) on the couch with his daughter Sarah (played on the show by Nico Parker) are nearly a perfect carbon copy of the game's scenes. 
Nico Parker's casting itself, wasn't immune to pre-release skepticism. Sarah, in the game, was a white blonde haired teen. Parker is a Black actress. Yet, she might have been the best casted actor/actress in the entire show. 
Parker has the same cheeks, smile, and eyes of the original's game model. It was eerie, but I did feel, when she played her part, that I was looking at video game Sarah, which is something that took some mental gymnastics (mainly trying to pretend that the other character designs were not so entrenched in my mind) in order to achieve for the other characters including Joel. It is shame that her (expected) departure does happen rather swiftly, because I can't picture a better live action Sarah, than Parker's rendition.
Again, I cannot overstate how well Parker fit Sarah's role. Her key interactions with Joel were a match for the game's own scenes. I wonder, in fact, if Ramsey's Ellie can, throughout the show's run, match Parker's work here.
Is Bella Ramsey the Ellie That We Needed?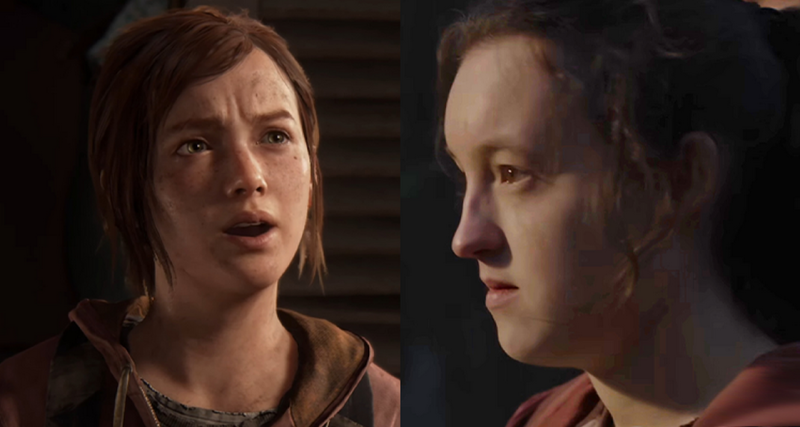 As someone who has played these games multiple times over the years, I have to admit that I had a hard time seeing both Bella and Pascal, as Ellie and Joel respectively. Even as I watched the episode, I couldn't quite shake that something was off. But it wasn't the acting, as Bella  nails Ellie's attitude and anger. It can be that I am biased, and perhaps, will always be in favor of the game's version of Ellie and Joel.
To me, someone who played the game since 2013 in different forms, the video game versions of Joel and Ellie will always take precedence over the TV versions of the characters. Ellie was just designed, and acted too well in her game's likeness, that perhaps Ramsey was trust into an impossible (when it comes to pleasing everyone) position to be in the iconic role. 
However, my wife, who only watched the game once (as I played it years ago), was completely engrossed by the series' plot, and even shed a few tears in the episode's early heartbreaking scene.
If you are on the fence about whether or not you should be watching the show because of the casting choices, give it a shot. In the past, many of us have criticized Hollywood's penchant for casting, to quote Derick Zoolander, "really really good looking people", even when their acting skills were mediocre for certain roles. 
Well, at least as far as Pedro and Bella are concerned, is it clear from their performance here, that "really really good acting skills" were taken into account when they were chosen by the production team for their respective roles. 
Given that Druckmann, and company were (I assume) going for a more realistic "Common Middle aged parent, and girl next door" look for the characters, I don't know many actors, or actresses could have played these roles better than the aforementioned duo. 
The Actual Episode
Once old time gamers (like me) get by the initial shock that Joel and Ellie do not resemble, well…Joel and Ellie; the writing is excellent, and the cinematic resemblance to the game's visual design and events is quite uncanny. No one can complain here that the source material (in terms of plot) has been greatly altered to appease TV executives' vision for what The Last of Us should be. 
This is, literally, the Last of Us in a TV show format. Being that The Last of Us was already one of the most cinematic games around, and Druckmann's involvement on the show, I am not surprised that this adaption is successful, as far as quality goes. Some scenes were properly shot following the game's own scenes as a guideline. 
If there was a ever a game that could make the transition to film (or TV show) it was The Last of Us. I was so impressed by the episode, that at times wished that I have never played the games because my perspective on the casting, and the story's events would have been fresh and unbiased towards this rendition of the universe.
A Must Watch Episode
While knowing what's going to happen in the story before it happens, takes some of the joy out of the show. I was impressed by the series' first episode.
I suspect that the majority of HBO's potential audience has never played the games, and in that sense, I also suspect that this TV series will be a huge hit for the cable network. It has all of the elements that made the game great from a story telling and cinematic standpoint. 
The Last of Us newbies, who have never played the games, will likely love the show. I was once a skeptic, but now I believe..
8/10 (Game of Thrones brilliant it is not, but this series is off to a fine start. This is much better than the Uncharted (film) abomination that we got).
Agree with the author? Couldn't disagree more and are frothing at the mouth to tell him? Leave a comment here, on Facebook or send an email and make sure to follow Never Ending Realm on Facebook, Twitter, and YouTube!