Video Games based movies might be shaking off their decades long reputation for being 'bad' films in recent times. Sonic The Hedgehog's two films are entertaining, and for the most part, loyal to the source material of Sonic games.
Unlike the Sonic films, Super Mario Bros. Is a full CG film, no live actors, and because of it, the film is 100% loyal to the original source material. 
Super Mario Bros. Is a Great Nostalgic Trip For 30-40 Year Old Parents (and Non-Parents)
Overall, as a film, I am not necessarily sure that SMB is a "very good" film. It is just good, but watching some of the most iconic worlds in full 3-D (you need to watch it in a theater offering the tech), while listening to Mario's timeless melodies in full orchestrated glory, was an awe inspiring formula that had me tearing up a different point during the film's run time.
The film's music score is majestic. All of Mario's most memorable tunes are here in some shape or form. The formula works well because Illumination's work with Mario's imagery is fantastic, and even, tantalizing in certain segments. 
This is the movie that the 1990's 12 year old me deserved, and Nintendo (in conjunction with Illumination) managed to revive that 12 year old kid in me once more. The most incredible thing was that my six year old watched it with me. He was completely submerge in the film, and its characters. 
The entire film was an odd, eerie, and super nostalgic experience, as it was a milestone moment, to be seated in the same theater with my child while watching something we both loved, what a unique experience. Mario was my first video game (I was 5 when I first played it), and I could have never imagined then, that I would be watching its first (let's pretend the first 1993 film didn't happen) featured film with my kid in such an exiting fashion.
Super Mario Bros.  continues to break records (already generating over $724 million, against a $100 million budget in two weekends) while showcasing the importance of staying true to a video game's source material. This should be a lesson for studios looking to translate other video game franchises into the big screen.
Perhaps Super Mario Bros.' Greatest triumph is that it stuck to every single convention, however improbable some of these might have been when seen from the outset in terms of them being used in a feature film, and it paid in spades. This was both an entertaining ride, and a very successful film (on its way to breaking the box office record for an animated film). 
There are no political messages, and no controversies (ignore John Leguizamo's crazy rants). This film is just good old Super Mario magic, the same Mario formula that the world has loved for nearly 4 decades. 
There were no changes to the winning formula, in fact, in some ways, the storyline had some of the same humorous undertones of the beloved Paper Mario game (Nintendo 64), which to me was a plus!
Princess Peach's "newfound" capabilities, are not new. She was an important character in Super Mario 2 (1988), and was quite the fighter in Super Smash Bros. (1999). I think her character makes perfect sense within the context of her adored status as the Princess of Mushroom kingdom. 
Objectively, I Can't Give Mario a Perfect Score, but as a Nostalgic Mario fan…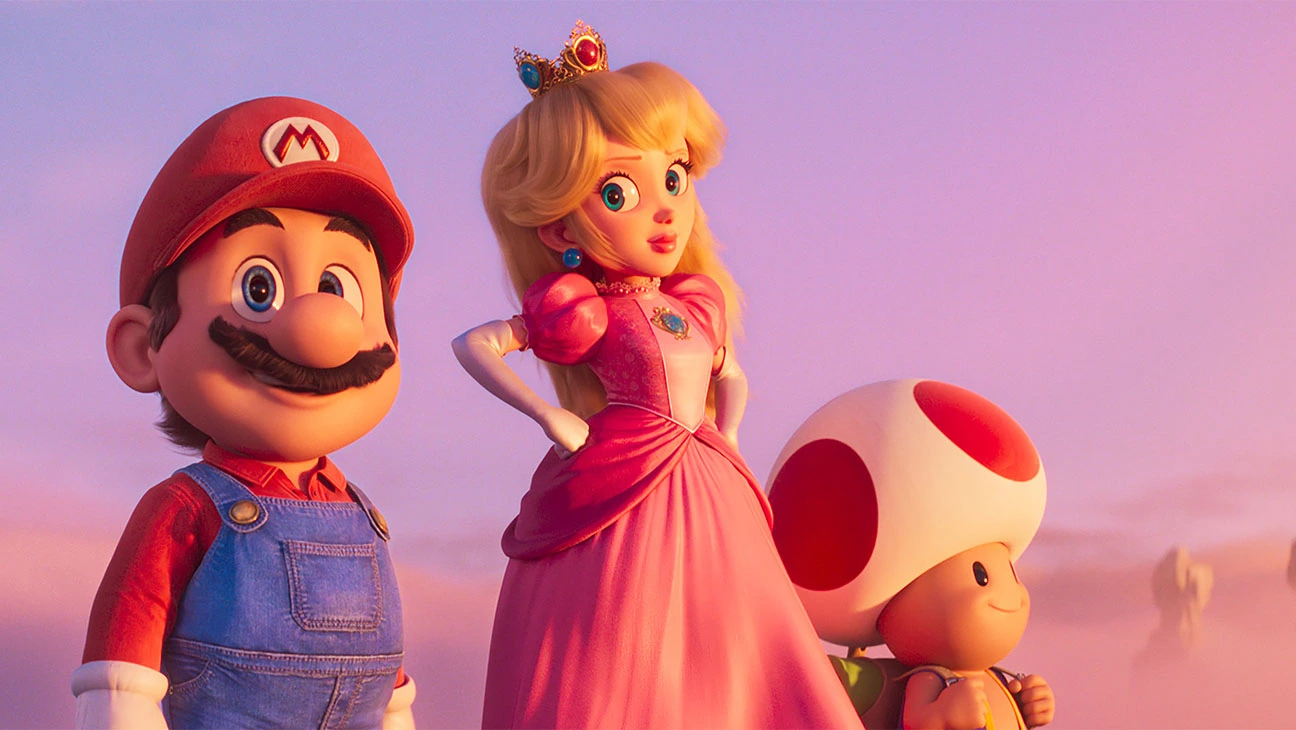 …It is the perfect Video Game Film. True to its source material, and it pays homage to pretty much every Mario game that has been released since the mid 1980s. A Super Mario Film can never be as good as a Super Mario game, this is something I can live with, as mainline Mario games are some of the greatest games ever made. 
That said, Super Mario Bros. Movie managed to capture all of the franchise's magic through an audio visual display of epic proportions. The film manages to hit all of the possible nostalgic notes that Mario fans will appreciate and cherish for life. I think movie critics missed the point of this film. Fortunately, fans of the franchise complete "got" what the intention, and goals behind the film were.
Super Mario Bros. The Movie is a must watch for Mario fans everywhere. My only complaint is that with its 92 minute run time, the film ends too quickly, and it left me and my kid wanting more Mario action.
Agree with the author? Couldn't disagree more and are frothing at the mouth to tell him? Leave a comment here, on Facebook or send an email and make sure to follow Never Ending Realm on Facebook, Twitter, and YouTube!