I know what you are thinking…we never really cover sports games on this site; however, with John Madden's passing on Tuesday at age 85 and after decades of successful Madden games, we are compelled to take a look back at Madden's impact on gaming. Furthermore, the impact on me as a gamer.
John Madden Beyond Video Games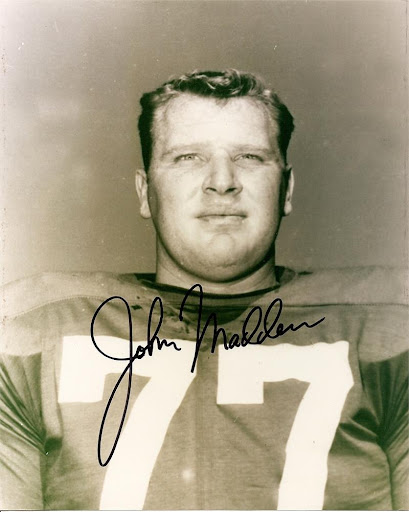 Way before he was a legendary Hall of Fame Football coach, John Madden was a player, and he was good enough to make the Philadelphia Eagles roster. Madden was a very good Football player in his College years, which earned him a spot within the aforementioned Philadelphia Eagles roster in 1958, but he never got to play professionally as a knee injury forced him out of football that very same year.
Madden would go on to coach football after earning a teaching degree at Allan Hancock College from 1960-1963. From there he went to San Diego State, where he served as a Defensive Coordinator until he earned a position with the Oakland Raiders (currently known as the Las Vegas Raiders) from 1967-68, as a linebackers coach.
He was elevated to the team's head coach position in 1969. At age 32, Madden was the youngest head coach on the league, at the time. It wouldn't be until 1977 that Madden's Raiders would succeed in capturing a Super Bowl title, and John would eventually retire in 1979, after the Raiders failed to make the post season in 1978.
Madden remains the winningest coach that the Raiders have ever had. Madden never had a losing season as a coach, and remains the youngest to reach the 100 win mark. In fact, John's percentage of wins remains entrenched in second place (league history).
As a coach, Madden finalized his career with a win/loss (including Playoffs) record of 112-39-7, and a staggering 76.3 winning percentage.
Madden in Video Games
Most of us, born in the 1980s and beyond, remember Madden for either his broadcasting career, or the American Football video games named after him (or both). In the words of  Hall of Fame Tight End Shannon Sharpe, "Madden took the very complex game of football, and made it simple."
As a broadcaster, Madden broke down plays and explained coverage in words that the layman, even those unfamiliar with Football, would easily understand. He was a teacher, and he continued to teach the game of football on a larger stage as a broadcaster. Madden was a powerful presence in color commentating, as well as a charismatic one.
His knowledge and charisma made him a prime candidate for Trip Hawkins (EA founder) who had an idea for an American Football game in 1984. According to USA Today, John Madden wasn't Hawkins' first choice, but the third, behind Joe Montana (Hall of Fame QB), and Joe Kapp (Patriots-Vikings QB).
Apparently, Montana was contractually tied to Atari, and Kapp wanted royalties, which made negotiating with him a difficult process. On the other hand, John Madden was so impressed by Hawkins' credentials (a Harvard Alumni who had worked for Apple), that he eagerly agreed to sign his name to the project.
Since its first iteration in 1988 (it took four years to develop since the first Hawkins concept was a 7 on 7 football game, but Madden refused to lend its image unless the game was a proper 11 on 11 football game instead), the Madden franchise has generated 4 billion dollars in revenue, selling over 130 million copies world wide. The series continues to earn EA over $600 million per year, making it a true powerhouse indeed.
Even the mighty NFL considers Madden NFL video games as its 33rd franchise. Apart from the money generated from apparel sales, Madden video games are the highest source of licensed income for the league.
Madden took a very personal involvement with the games that went far beyond using his name, likeness, and voice work. He worked with programmers and developer team members to ensure the accuracy of plays and the "authenticity" of the game's NFL experience.
Madden to Me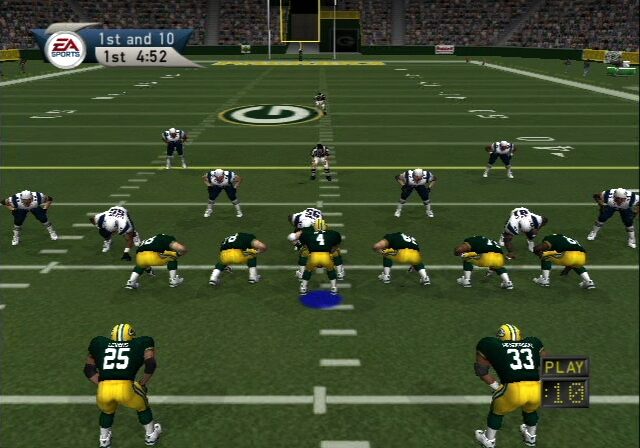 I am in my mid 30s, so my introduction to Madden came by way of his broadcasting career, and video games on the PS1 and N64, after I moved to the U.S. mainland from Puerto Rico.
During the 1990s, Baseball, Basketball, and Boxing were the main sports in Puerto Rico. My American Football knowledge amounted to zero before 1997 when I moved to Pennsylvania with my mother, and as a result I quickly turned into a Philadelphia Eagles fan for life.
At the time, as a PS1 and N64 owner, my Nintendo 64 was my go to console for sports games, because these games simply looked better on Nintendo's console. The Nintendo 64 would serve as my introduction to the series and to the NFL (apart from the weekly Eagles games) in general.
The very first 3-D Madden Football game was Madden 64. Madden 64 is essentially the PS's Madden NFL 98, but with 3-D players, and the curious (and noticeable) lack of the NFL license. Back in the 1990s, Sports league licensing for video games was a complex matter, and Acclaim had snatched licensed exclusivity for NFL games published for the Nintendo 64 for the entirety of the 1997 football season.
That said, while Madden 64 couldn't use NFL licensing for its teams, and other NFL related material, the game did have a valid license with the Player's association which meant that players (and their last names) were featured in the game.
Madden's biggest competitor on the Nintendo 64 was Acclaim's stunning looking NFL Quarterback Club 98. Yes, NFL Quarterback Club 98, being a Nintendo 64 exclusive, was not held down by the lowest hardware denominator (the PlayStation) and thus, the game looked a tier or two better than Madden 64 did. However, where it counted (gameplay wise) Madden had a decade of polish and refinements under its belt, and the Madden experience was the more authentic NFL simulation, if one could look past NFL QB Club's visual superiority.
My Madden Wow Moment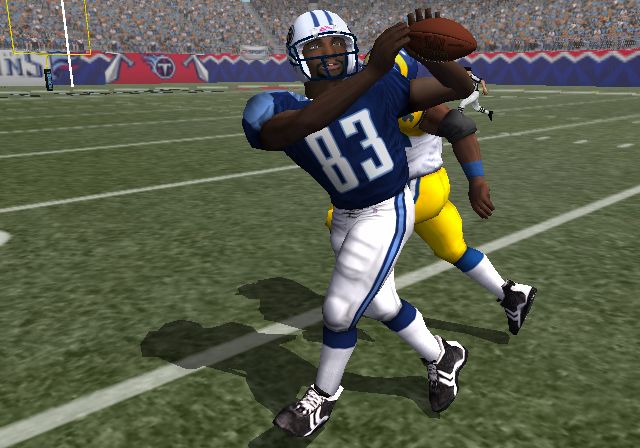 In the interest of objectivity, I want to make clear that my most mind-blowing Football experience did not come in the form of Madden NFL games, but in Visual Concepts' NFL 2k for the Dreamcast. By 1999, I had turned into such a football snub that the impressive NFL 2k demo on the Dreamcast was, perhaps, the most powerful reason apart from Sonic Adventure in my decision to own the system. NFL 2k was an eye opening visual spectacle.
That said, with the advent of the PlayStation 2, things would turn back in favor of Madden. Madden NFL 2001 was simply stunning. It forced me to switch franchises for a time until NFL 2K5. With NFL 2K5, 2K sports made a stunning decision to price its football entry at $19.95 (Madden was $49.99) on day one. NFL 2K, at that point, had surpassed Madden in quality, and the price drop caused a dent on EA's Madden franchise sales and it scared the pants off its executives. 2Ks bold move forced  EA to make a lucrative and exclusive licensing deal with the NFL in order to finally shut the doors on a competitor that had come dangerously close to sending the franchise into an early grave.
Don't believe me? Remember NBA Live? Me neither.
Either way, Madden has been the (only) way to play football video games since 2005, and its games have progressively gotten better. I still keep my copy of  Madden NFL 18 (the game covering the season my Eagles won the Superbowl) for nostalgic purposes.
Farewell John Madden
In the end, like most men and women my age or younger, I know and associate Madden with the video game franchise named after him, more than I associate his name with his great color commentary, and coaching career.
However, even though his legacy as broadcaster and video game icon went (and keeps going) far beyond what he accomplished as an NFL hall of fame coach, John Madden himself always thought of himself as just a "Football Coach".
John, you were much more than just a 'Football coach', you are an icon in gaming and Pro Football whose legacy will live for as long as the NFL and Video Games exist.
Farewell, and Rest in Peace Coach.
Agree with the author? Couldn't disagree more and are frothing at the mouth to tell him? Leave a comment here, on Facebook or send an email and make sure to follow Never Ending Realm on Facebook, Twitter, and YouTube!