Some of my fondest memories in gaming were the result of my eldest brother purchasing a PlayStation 1. The console allowed me to experience incredible games in stunning 3D such as Spyro the Dragon, Tomb Raider, and Final Fantasy VII. These titles were some of my favorites on the console; however, one game would make first-person shooters my gaming staple for years to come. That game is Medal of Honor for the PlayStation 1.
Many Aspects of Medal of Honor make it an Excellent First-Person Shooter
Prior to playing Medal of Honor many years ago, I had very little first-person shooter experience. I had watched Doom played on PC, but never delved into the FPS genre. Because of this, Medal of Honor seemed unparalleled in the first-person shooter arena. Even though I'm more experienced, I am still captivated by the game's enemy animations, real-world weaponry, and its music.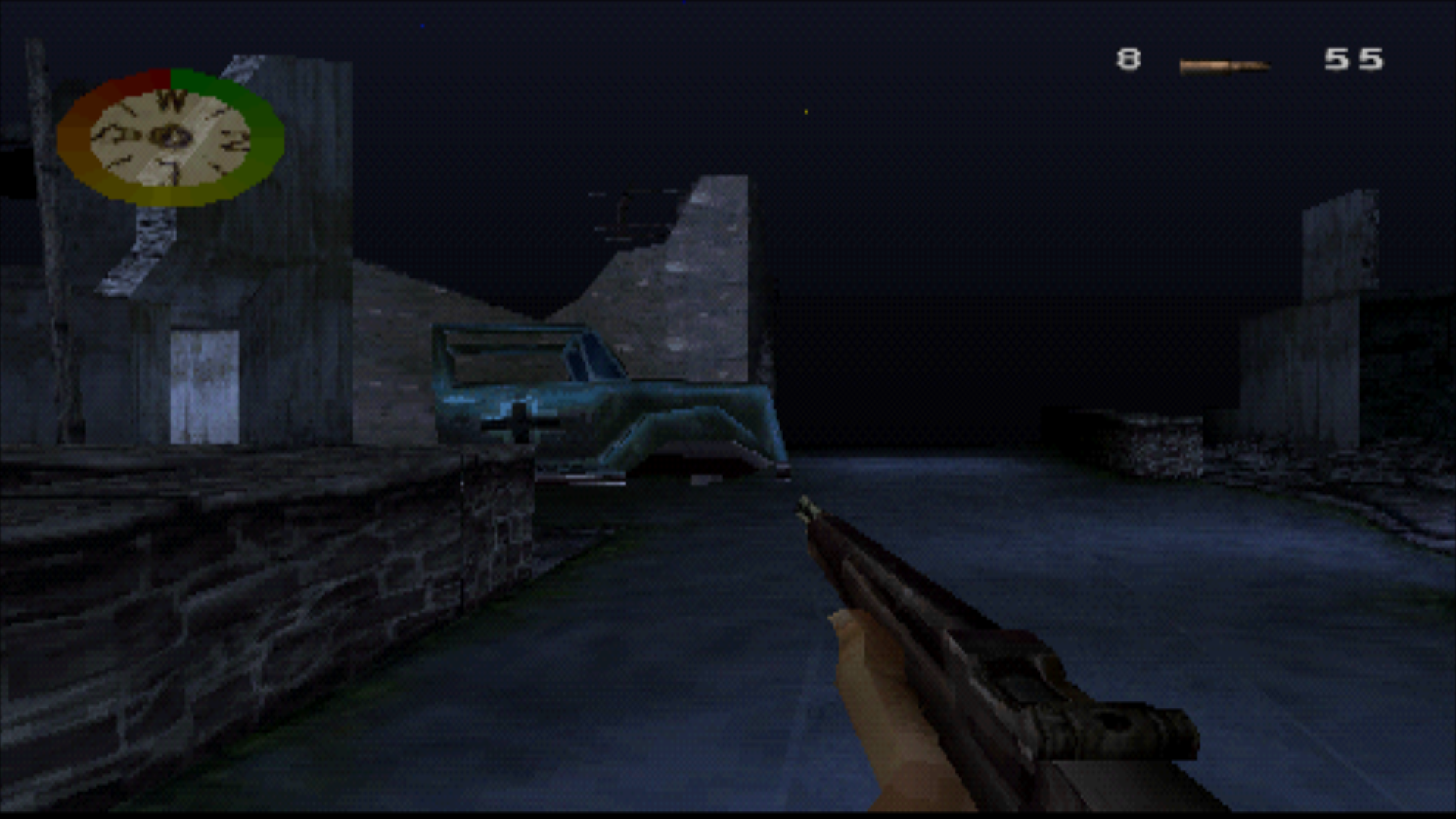 The animations of enemies in MoH are superb. If enemies hear you sneaking up behind them, they frantically ready their weapons to fire at you. If they spot you in the distance, they observe closer, ensuring you are a hostile combatant before engaging. These details are small but add considerable realism. You sense the panic in alerted enemy soldiers as they realize you are about to open fire.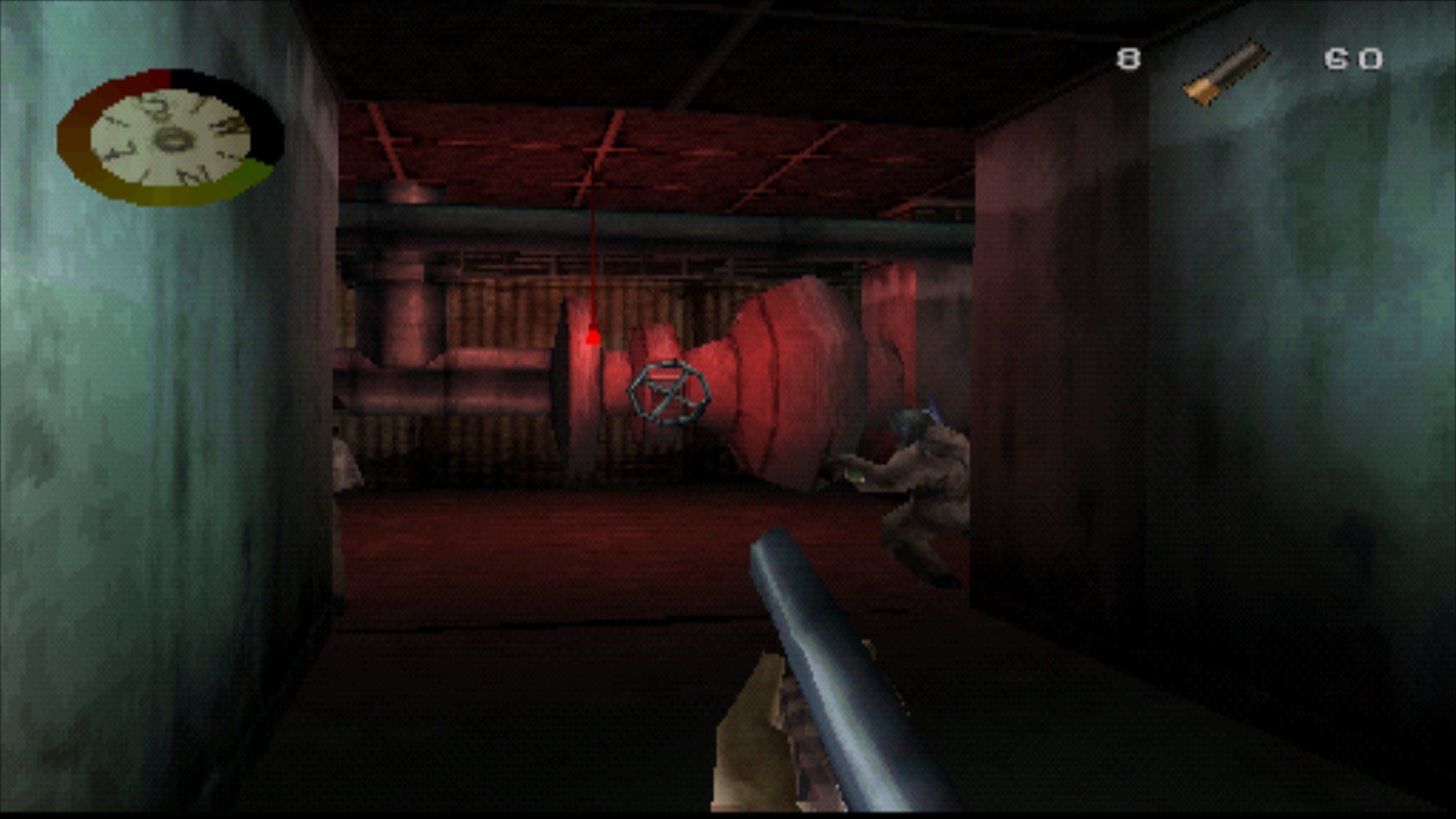 Enemies also react to shots in different body parts. Most headshots don't instantly kill as enemy soldiers wear helmets; however, their helmets fly off when shot. They are briefly stunned and left stumbling about. A simple shot in the arm can cause enemies to recoil and force them to reacquire their target. Since the game's characters have so few polygons, these reactions add considerable life to the AI, making the game more enjoyable.
MoH's weaponry is well rounded and unique depending on whether you are playing allies or Axis. Allies have access to the M1 Garand, Colt 1911A1, and Browning Automatic Rifle among others while Axis can utilize the MP40 and Walther P38. There may not be all the weapons used in WWII, but there is significant variety without major overlap. The sound design for these guns is also quite good.
Medal of Honor's soundtrack is the most brilliantly orchestrated collection of music I have ever heard in a World War II game. The power of a full orchestra is used to its utmost potential, and I believe the tracks could easily rival those from any war movie. They keep the player on edge as grenades detonate, bullets rain, and enemy combatants shout in German. Without them, Medal of Honor would be far less cinematic and intense. If interested, take a listen below.
Campaign had Significant Variety and Some Unique Missions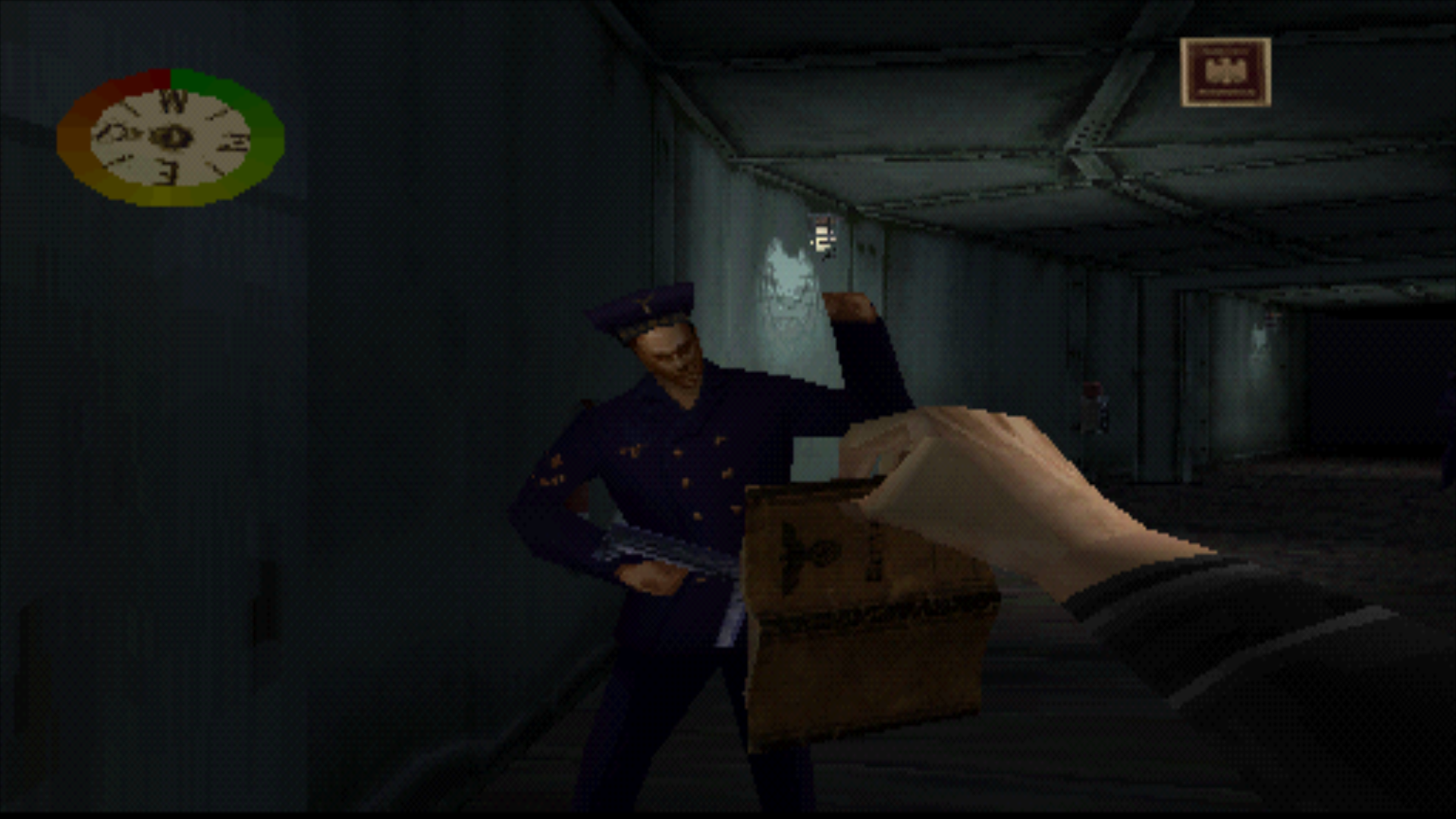 When you first begin MoH's campaign, you will be greeted by one of the greatest voice actors for a military commanding officer ever, William Morgan Sheppard. Sheppard has voiced and played many characters from Star Trek: Next Generation to the narrator of Civilization V. He voices Col. Stanley Hargrove who briefs you on your upcoming missions. Sheppard's voice holds immense authority and is a perfect fit. Every time I hear it, I get goosebumps.
Besides the incredible voice acting, Medal of Honor's campaign is diverse. There are missions that require the player to go undercover to destroy enemy U-boats as well as rescuing an allied pilot behind enemy lines. The locations also range from countryside and cities to secret Nazi bunkers and submarine ports. I believe variety almost always improves FPS games, and MoH has plenty.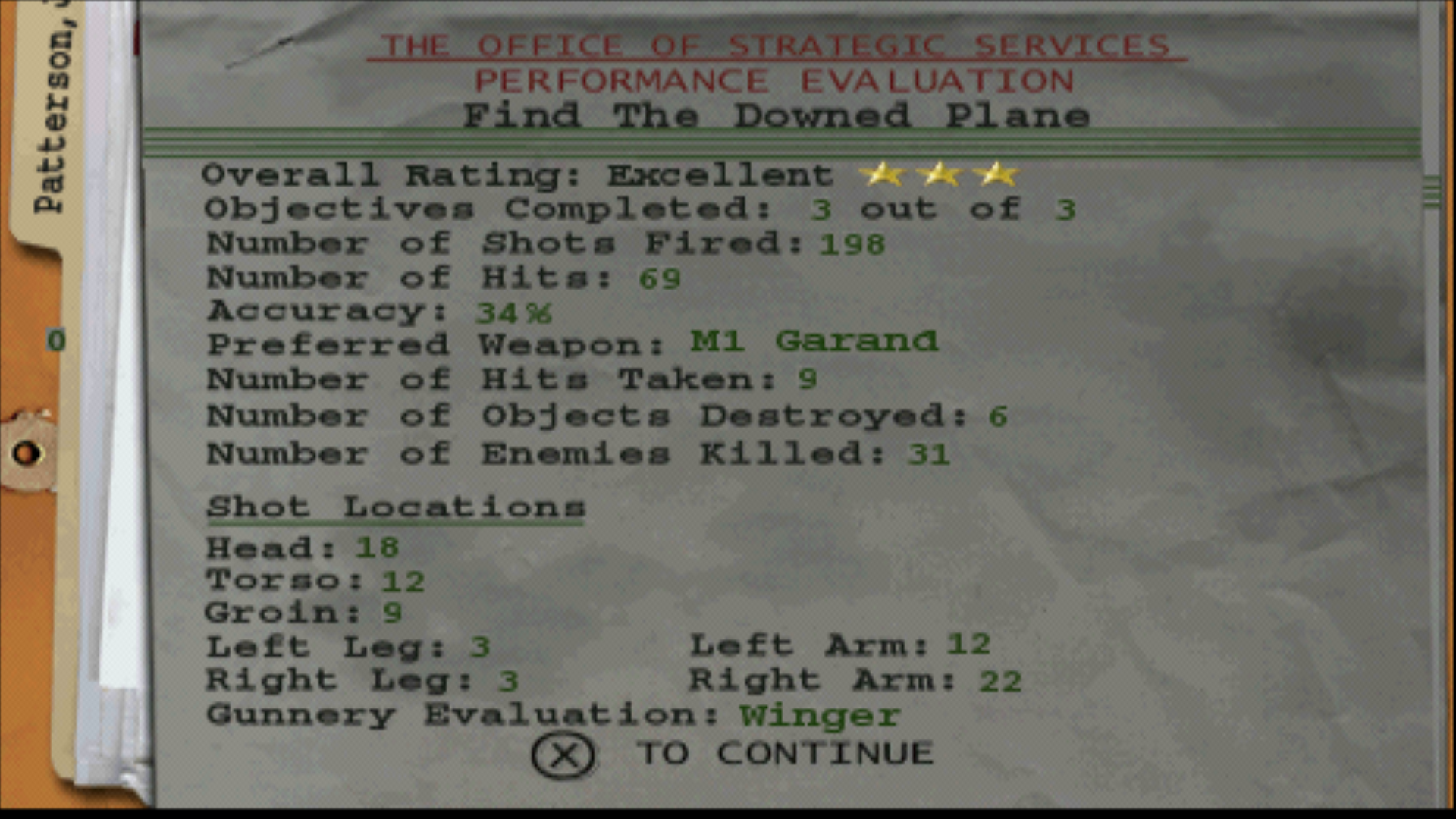 A nice addition to the campaign is the end of level report. This report rates your performance and lists a considerable amount of information such as what guns you used most and where your hits landed. If you rank high on these reports, single-player and multiplayer cheats are unlocked.
Multiplayer was a Whole Different Beast
My brothers and I spent hours playing the game's multiplayer mode. The game has several options for weapon loadouts, maps, and playable characters. The previously mentioned cheats also unlocked some incredible game changes for multiplayer. For instance, you were able to turn on powerups that would randomly spawn around the map. Powerups included: four times fire rate, invincibility, reversed controls, and much more.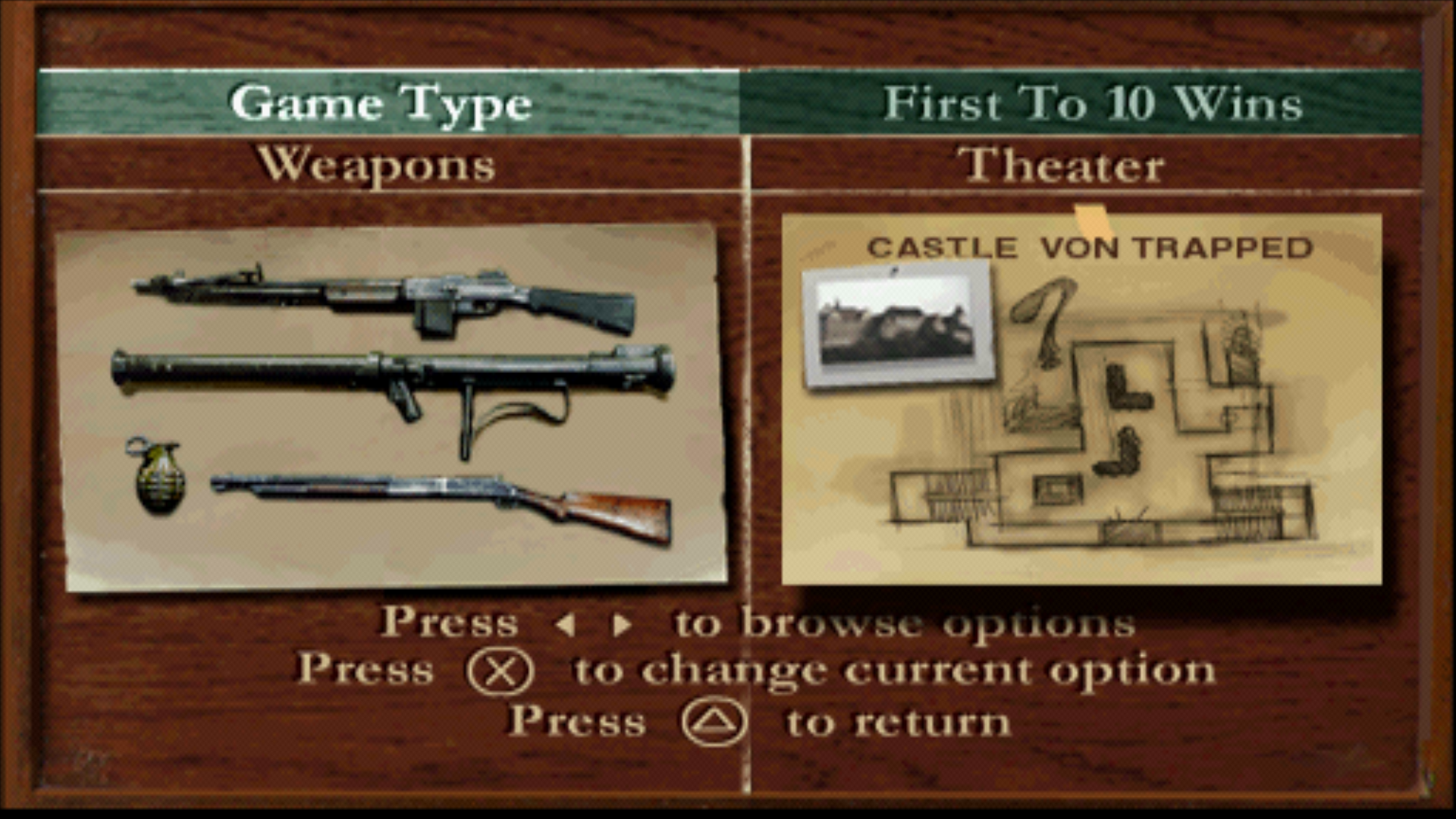 I still remember some of the strategies that my brothers and I used to implement. For example, if the loadouts contained the shotgun, we would strafe and spin around each other until we successfully landed a headshot or enough body shots. We called it "shotgun dancing." This technique was viable because aiming is incredibly difficult when an opponent is strafing, it makes more sense to join the "dance." Additionally, since grenades in MoH explode instantly when they hit a player, we used to come close and throw them at each other like snowballs. It was actually a decent strategy.
The unlockable playable characters were also interesting. You could play as a simple soldier in a gas mask or as a bi-pedal German Shepard. There were a crazy number of unlockable characters ranging from velociraptors to Winston Churchill.
I eventually transitioned from Medal of Honor to Halo: Combat Evolved as it allowed for my brothers to play 2v2s; however, I can never forget Medal of Honor. Its music and gameplay were so grand and new to me—it made me love the FPS genre. I believe the game deserves a 10/10. There are so many distinct and wonderful parts to Medal of Honor; even though it is an old game, it still fires on all cylinders.
Agree with the author? Couldn't disagree more and are frothing at the mouth to tell him? Leave a comment here, on Facebook or send an email and make sure to follow Never Ending Realm on Facebook, Twitter, and YouTube!