The Lunar Series holds a special place in JRPG fans who were lucky enough to experience the titles.  Unfortunately, not enough people have had the opportunity to play the games.  Early confinement to failed platforms like the Sega CD add-on and the Sega Saturn didn't help the series survive beyond the 1990s.
A few games for the GBA, and the PSP were released in the 2000s mainly re-telling the story of Lunar: The Silver Star. But the property was buried by Game Arts thereafter, and with Working Designs defunction in 2005, hopes for a proper "Lunar 3" faded.
However, games filled with spirit, and great storytelling have a way of etching themselves into gamers' hearts. This was the case with the Lunar series for the man behind the efforts to bring back Studio Alex for one last adventure, Sean Lowe.
First Encounter
"The first time that I got in touch with Lunar games was in 2001," Lowe recalls enthusiastically when asked when he first played Lunar.  
Living in Germany made the importing of American versions of Lunar for PlayStation a difficult task for Lowe.  A friend of his recommended the games, as he had picked up a few copies in South Africa. At that point in time, Sean was unfamiliar with the Japanese Role-Playing Genre as a whole. 
"The closest I had ever played to an RPG was Zelda (A Link to the Past) for SNES. So I gave it (Lunar) a try, and I enjoyed it at the beginning. Then Luna sang that song 'the boat song' (see below), and it was just an enchanted moment. I fell so in love with the game and with the character, that from that point onwards, Lunar was my game. Lunar 2 (Eternal Blue) was even better." Lowe explained when asked about how he became a fan of the games. 
His experience with Lunar is likely to resonate with fans of the series. Released in 1992 (Japan), Lunar: The Silver Star was doomed to abysmal sales thanks to its confinement to Sega's failed Genesis/Mega-Drive CD add-on, the Sega CD.  
Being a Sega CD exclusive kept Lunar from reaching the wider JRPG audience that populated the SNES playing field at the time. Conversely, Sega CD's Disc format also made it possible for the game to be as special, and as groundbreaking as it was.
Lunar: The Silver Star pushed the audio/visual presentation envelope in 1992 to levels that had been previously unseen in the JRPG genre. Miles ahead of Final Fantasy IV in terms of storytelling, character development and overall presentation, Lunar brought the level of quality expected from the writing of an anime film to home console gaming.
Both Lunar entries featured animated, fully voice acted, full motion video sequences in important plot points during the course of the game. Long before PlayStation, and Sega Saturn JRPGs had implemented this style of presentation, Studio Alex–and Game Arts–had pioneered it in the Lunar Saga.  
I, myself, have replayed the game a few times over the last two decades. I always seem to find the games' dialog more and more humorous the older I get. The game's storyline remains as relevant and as enjoyable as always.
Upon sharing this experience with Sean, he whole heartfully agreed, recalling his latest playthrough of Game Arts' iconic franchise,
"I replayed Lunar 1 and Lunar 2 about one and a half months ago. [Prior to that] I had not played the games for 10 years. Not because I didn't want to play them, but because I purposely wanted to forget some of the details, so that I could enjoy them a little bit more. I wanted to have that 'playing for the first time' feeling, even though I know (the experience) was never going to match the original feeling." Sean continues, "After playing them, I thought 'Man, these games still hold up so well!' Even after looking out for games that are similar (within the genre), I still cannot find any game that has the same quality of voice acting, dialog, animation, story, and character development. I am 37, but I still find the endings of the games touching, because I fell so deeply in love with these characters. The games took me on a journey, an adventure where I saw these characters grow. I have played many RPGs, including Final Fantasy (Series), but none ever really touched my heart like Lunar. To me, personally, Lunar: The Silver Star, and Lunar: Eternal Blue are the perfect RPGs."   
The Push for Lunar 3
Clearly, Lowe is a huge Lunar Series supporter. Most Lunar fans loved the games and cherished the two titles as valuable assets in their game collections. The demise of the series as a byproduct of low sales, licensing issues, and Game Arts moving from the property in order to focus on the Grandia franchise was tragic indeed.  
Most of the fan base, however, simply took the series' loss for what it was and moved on. This wasn't the case with Lowe. Instead of accepting Lunar's tragic fate, nearly 3 decades after the original game's release, he started a campaign on January to collect 10,000 signatures (votes). So far, at the time of this writing he has collected 3,400.  
"The plan" Lowe explains, "is to get the votes (signatures), get in touch with Game Arts to show them that we have run a successful online media campaign. Show them that we have gathered the contact information of many, many fans who are willing to support the game (the development of Lunar 3). We would ask Game Arts if they are interested in producing the game themselves, or if not, at least licensing the property (to a development studio)."  To that end, Lowe has made some inroads with at least one of the key members of Studio Alex: Story writer Kei Shigema.  
Shigema is the man responsible for the storyline in both Lunar: Silver Star, and Lunar: Eternal Blue. Other works under his resume include the storylines of Grandia II (2000), Castlevania: Order of Ecclesia (2008), and Asura's Wrath (2012).  
According to Lowe, Shigema is willing to work on Lunar 3 if given the opportunity to do so, and even members of the original voice cast would be on board with the project. Lowe's crusade to make Lunar 3 a reality is not only commendable, but it is a bright spark igniting the hopes of many Lunar fans across the world who wish to return to its universe one more time with a fresh adventure.  
The Hurdles to Make Lunar 3 a Reality
As hopeful as Lowe's campaign sounds, there are significant hurdles to overcome. Chief among them are the licensing issues, Studio Alex's own departure from the company two decades ago, and Game Arts' current state of affairs.  
First, an important thing to consider here is the original reason or reasons for why the Lunar franchise was abandoned in favor of Grandia. While no official explanation was ever given by Game Arts, the most potent of these would imply that quite simply the Lunar games just did not sell well.  
According to VGChartz.com, the highest selling Lunar title is Lunar: Silver Star Story Complete (1999) for the PlayStation. The game sold 550,000 copies which was a modest to good number that convinced Game Arts and Working Designs to port over the second series' title Lunar: Eternal Blue Complete to Sony's platform the very next year.
Unfortunately, Lunar: Eternal Blue Complete did not fare nearly as well as its predecessor. With 350,000 units sold at the height of the commercial golden era of the JRPG genre, Lunar 2 did not merit a sequel if judged on financial profit alone.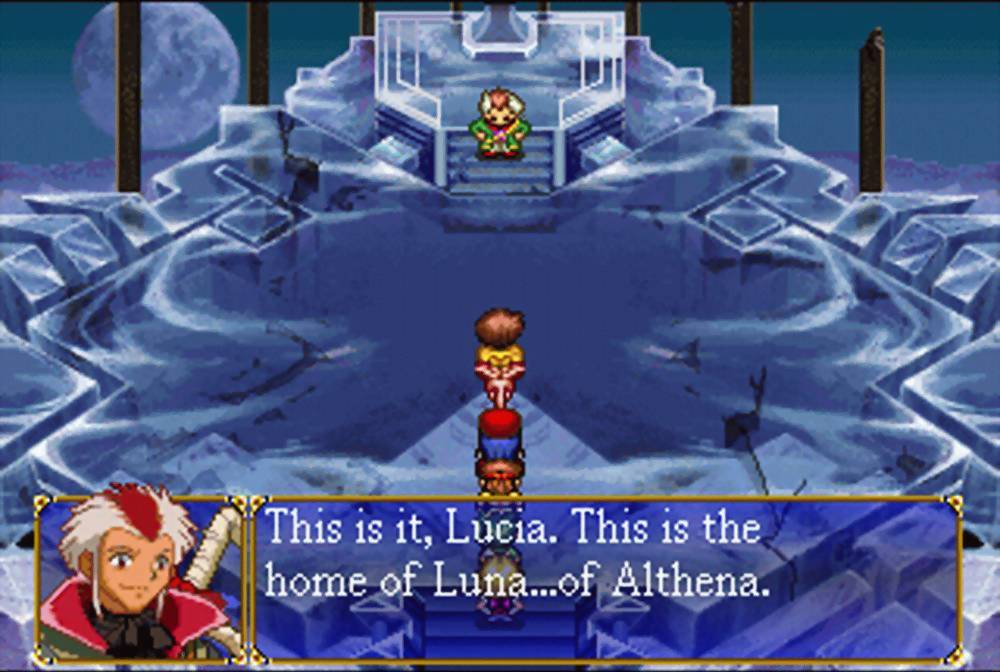 Lunar: Silver Star Story Complete would have benefited if it had launched on the PS1 in 1996. This is the year when it was initially released on Saturn. Bernie Stolar, however, did not believe that JRPGs would sell well on the console, forcing Working Designs to work on publishing games exclusively on the Sega Saturn instead.
Regardless of the details behind Lunar's ill luck, the fact remains that the games did not sell well. For comparison's sake, both Suikoden titles sold over 600,000 copies each, and Wild Arms sold 950,000 copies.
Subpar sales alone, were not the only culprit in Lunar 3 being canned (as according to Working Designs' Vicor Ireland Lunar 3 was at some point in pre-production). Grandia fared worse off, and Game Arts stuck with the property. No Grandia game ever sold 500,000 copies, the closest the series came to that mark was in its 3rd iteration in 2006. Grandia III sold 490,000 against a PlayStation installed base of users that numbered 150 million. That abysmal sales number doomed that particular series.
The reason why Lunar was abandoned by Game Arts probably had as much to do with its sales, as it did with the company's licensing rights deal with Working Designs, and legal issues with Studio Alex (the development studio) itself over Lunar's royalties. 
Let's start with Victor Ireland (Working Designs). Victor notoriously feuded with Bernie Stolar while at Sony, when the latter shut Working Designs out from publishing on the PlayStation during its early crucial days. Once Stolar left Sony, and arrived at Sega, Ireland and Working Designs jumped from Sega's platform into Sony's in response.
At this point in time (1998), Grandia 2 was in the works for the Sega Dreamcast (which showed that Game Arts remained stubbornly committed to working on a Sega platform). Grandia sold better on the Saturn, than it did on the PlayStation, so perhaps this was part of the reasoning behind Game Arts' decision to keep the property within a Sega platform.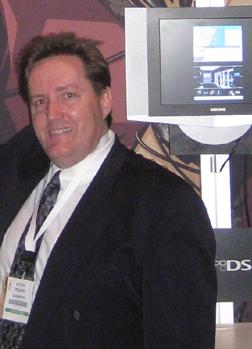 Victor Ireland was asked about Lunar 3 in 1998 (By LunarNet), and this is what he had to say in an enlightening interview that might explain why Game Arts wanted to keep the Lunar franchise under lock and key: 
On Lunar 3…. 
It's in production right now. It's actually the early stages of production, design, story, that kind of stuff. It really just started maybe three months ago. 
On Licensing and the possibility that Lunar 3 might be a Dreamcast game… 
All I can say is that in the US we have the Lunar trademark, if we don't do it nobody can. If they try to do it they can't call it Lunar, and we are not publishing for Dreamcast. So thats the long round-a-bout, so it doesn't really matter what system it's originally published on, it will be on whatever system we are publishing on here. That is about as specific as I can get. Unless Bernie is gone Dreamcast is a serious no for us. It's very unlikely Lunar will be seen on Dreamcast from anybody(In the US), because if anybody else tried to do it they couldn't call it Lunar. And its very unlikely GameArts would license it to them anyway because that would affect their relationship with us. 
LunarNet would follow up with Victor Ireland a year later in 1999, and Victor was even more enlightening in his response regarding Game Arts and his company's working relationship:
 On Lunar 3…Again… 
 It's in planning. That's basically all I can say. 
On what console it would appear on…. 
Let me put it this way, for the US, it's going to be Playstation 2, absolutely. 
On Japan… 
The system hasn't been decided yet but it's unlikely that it will be on Dreamcast in Japan and it's certain that it won't be on Dreamcast in the US. 
On Game Arts' strong relationship  with Sega… 
Yeah, but it's mostly ESP who controls all of that. The thing is that the 3 most important people in the making of the Lunar games aren't actually GameArts employees. Kubooka (the art and character designer), Iwadare (the music composer) and Shigema (Scenario) all worked on the Lunar games but they aren't part of GameArts. All GameArts did was do the programming for the games and it's possible that for Lunar 3, the programming end will be handled by another developer (Kadokawa Shoten, etc.) but the game will still include the work of Kubooka, Iwadare and Shigema. The GameArts programmers are mostly the ones who are big Sega fans. 
On Lunar 3's release date… 
I'll say one thing about Lunar 3. It's coming sooner than people expect but not in the manner that people think. 
Victor Ireland in one year (1998) claimed that Game Arts would not dare to publish Lunar 3 on the US on a Sega platform (given Ireland's war with Stolar), because Game Arts would not risk to damage its working relationship with Working Designs. He stressed powerfully that Lunar 3 could not be called Lunar 3 in the US because Working Designs had the rights to it.
Ironically, the very next year he changed his tune, hinting that perhaps Game Arts loyalties to Sega went far deeper than its loyalties to Working Designs, by shifting gears and saying that the most important people in Lunar 3's development (Shigema included) were not part of Game Arts at all, and thus, hinting Lunar 3 would see the light of the day by the hand of Working Designs "but not in the manner that people think."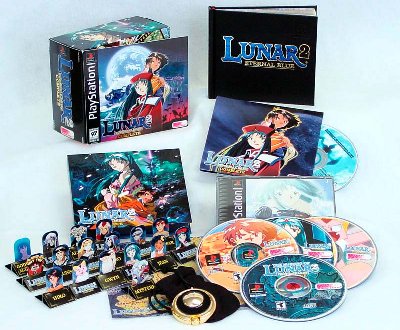 This interview is very important, because it sheds light on two things that were happening at the time. One, Lunar 3 did exist in some form at one point, and two, Studio Alex was already having issues with Game Arts and Ireland knew it.
Studio Alex would file a lawsuit in 2003 over secondary creator copyrights. In turn, Studio Alex was sued over Magic School Lunar's botched development, as Studio Alex did not finish its production on the Sega Saturn, and Game Arts lost tons of money on it.  
To make a long story short, Studio Alex lost, and went bankrupt soon thereafter. The split was ugly. Getting the original team to make up with Game Arts, even after nearly two decades might prove to be an impossible task even for someone as passionate about Lunar as Lowe is.
Why Lowe, and Lunar Fans Could Win in the end Even if Game Arts Plays Hard Ball
Lowe, and his Lunar campaign set a goal of acquiring 10,000 signatures. The goal is to show that there is a fan base, and a market that awaits a 3rd entry in the series. Given what we know of the possible legal implications surrounding the "Lunar 3" trademark. And the fact that Game Arts (whose parent company now is Gungho Online) has not done anything of consequence with the franchise for more than a decade, it is a possibility that the company will not play along with Shimega's desire for a third go at the franchise.
Because of this, the possibility of a spiritual successor of Lunar in the vein of the upcoming Suikoden "spiritual sequel" Eiyuden Chronicle: Hundred Heroes might be the likelier route towards success. If Lowe's plan to showcase a sizable, and thirsty Lunar fan base to Game Arts executives succeeds, Kei Shigema, as perhaps Lunar's most important creative mind (he is the story writer) will find himself in the exact same position that Yoshitaka Murayama (Suikoden's storywriter) found himself years ago.
Shigema would find himself to be a man with a desire to work on the property that he helped create, backed by a fanbase that would likely be willing to fund the project through Kickstarter, but without the legal rights to do so under the franchise's name.
So, Never Ending Realm brought up the 'Spiritual Sequel' scenario to Lowe during our chat, and his reaction seemed to be a positive one, "If Game Arts is not interested in doing the game themselves, the next question would be, if they would be willing to license the rights. If they would not agree, the third option would be to do what was done (by Murayama) with the Suikoden sequel, which would be a lot of work, so we would prefer it if it didn't come to that, but yeah, we got to make something happen!"
We Can All Do Our Part!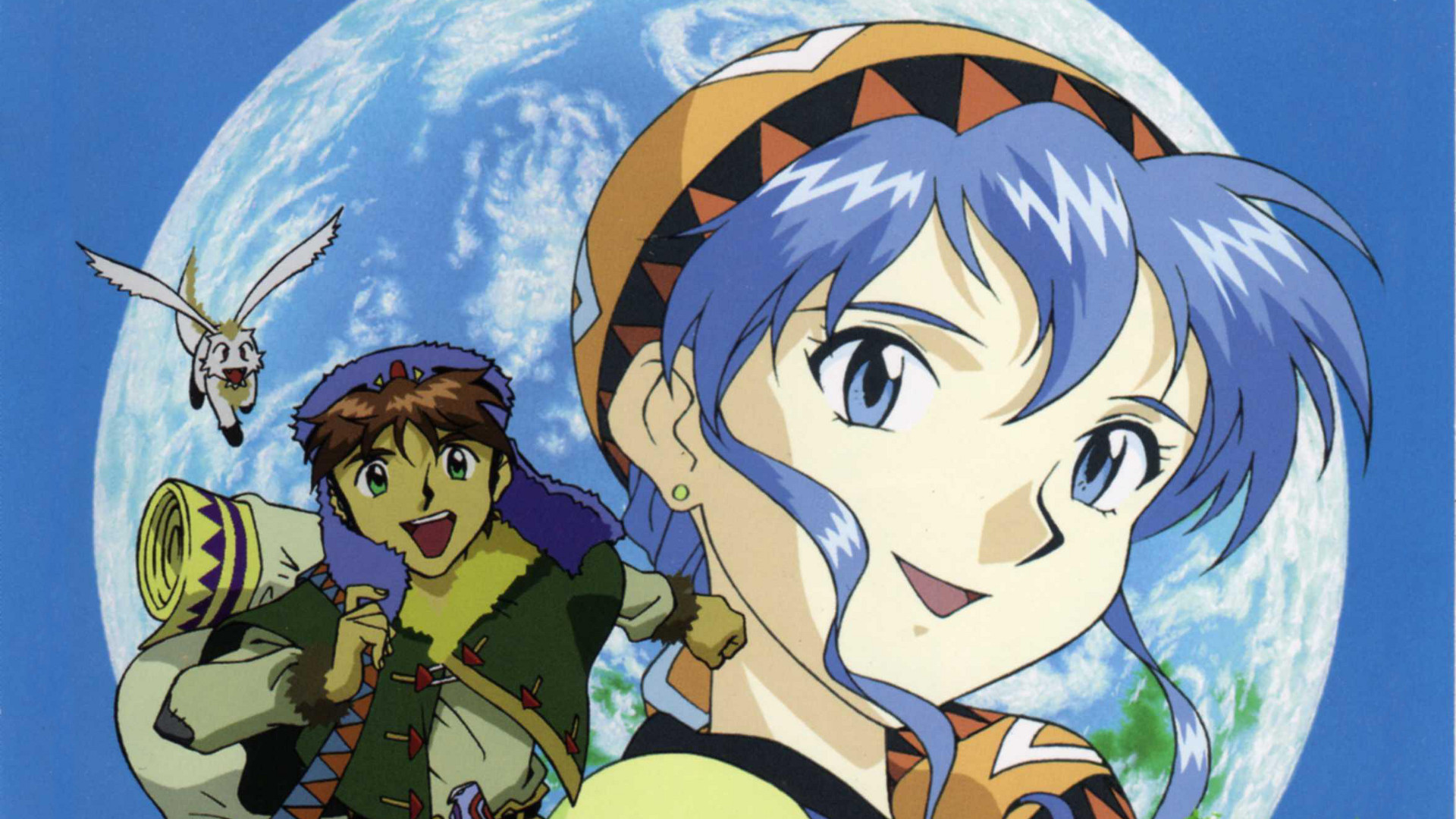 By visiting Lowe's Lunar 3 petition site, and filling out a quick 'voting' form, we can help him, and the 3,400 fans that already signed reach the 10,000 votes/signatures goal. Lunar fans can also help Lowe to fund his social media campaign for the game here.
As Luna once told Lucia in Eternal Blue, "Humans possess the remarkable ability to rise up in adversity and overcome obstacles." With enough effort we might be able to turn Lunar 3 from an impossible dream into a tangible reality. At the very least, perhaps we can inspire Kei Shigema and his team to craft another spirited adventure in the mold of his (and our) beloved Lunar series.
Click here to add your vote towards Lunar 3's petition
You can learn more about Lunar 3's vote petition, and contact Sean Lowe on his Lunar 3's Facebook page
Agree with the author? Couldn't disagree more and are frothing at the mouth to tell him? Leave a comment here, on Facebook or send an email and make sure to follow Never Ending Realm on Facebook, Twitter, and YouTube!