Stranger of Paradise: Final Fantasy Origin should have shined during its initial reveal thanks to its unique premise. Instead, however, the game's initial trailer turned into a flood of memes thanks to the repetitive (and silly) reference to Chaos.
According to Kotaku, Square Enix wasn't too pleased that one of their most important upcoming releases made headlines as a funny meme, instead of captivating audiences with its unique take on the Final Fantasy formula.
New Trailer Has No English 'Chaos' References
Stranger of Paradise: Final Fantasy Origin's Producer, Jin Fujiwara, had this to say about the first trailer's reception:
"We didn't really think it was going to cause quite as much of a reaction as it did, and that was a little bit unexpected. It's obviously not something we're terribly pleased about. But I think looking back on it from where we are now, it may have had a slight positive impact if it got people interested. From our point of view, it's better than nobody paying attention." – Jin Fujiwara
Apart from the ridiculously annoying 'Chaos' references in the first trailer, Final Fantasy Origin captured our attention. The game is a fast action RPG that is being co-developed by Team Ninja and Square Enix.
Thanks to Team Ninja's influence, Stranger of Paradise: Final Fantasy Origin's combat looks more fluid, and faster than anything that we have seen from Square Enix up to this point. We have to remember that after Final Fantasy XIII, Square Enix has taken this series away from turn based combat into party based action combat with mixed results.
Final Fantasy XVI looks to continue the action oriented trend that FFXV and FFVIIR promoted. However, FFO looks to be even more "skill and Fast-Twitch" reliant than previous action systems in Square Enix's titles (where button mashing could actually lead to success).
Stranger of Paradise: Final Fantasy Origin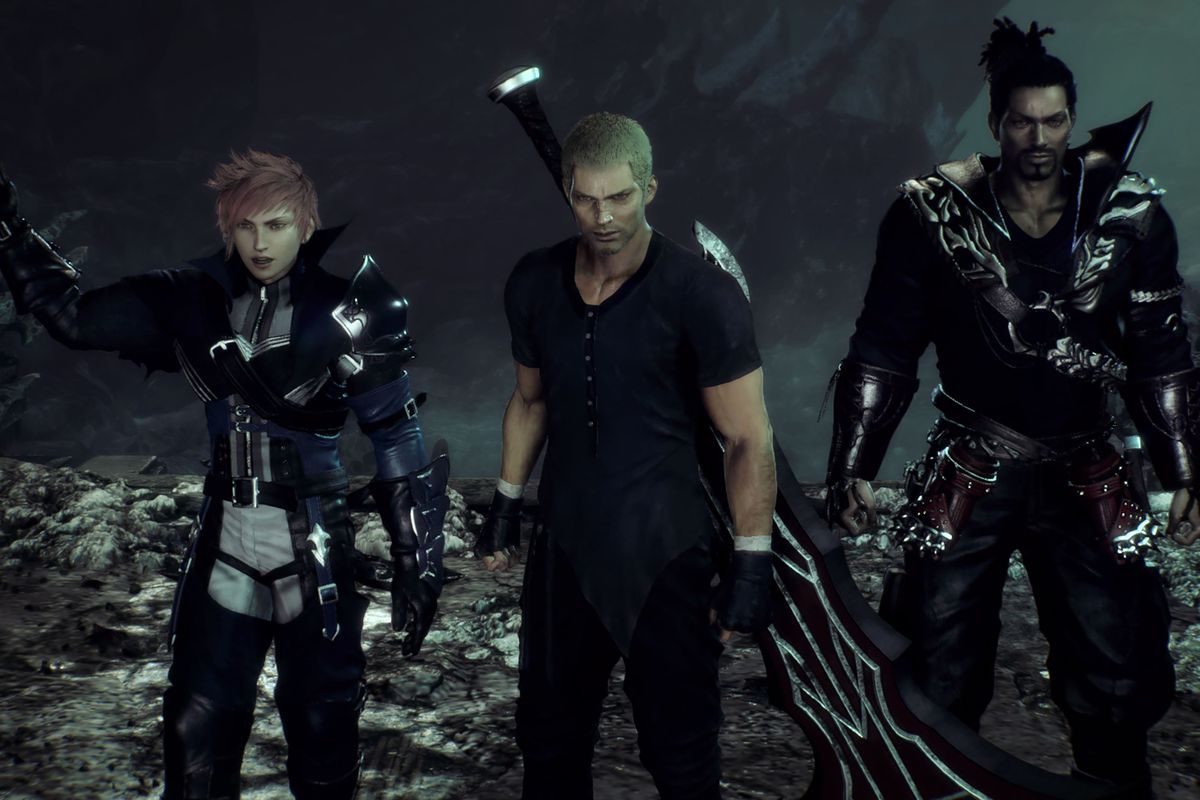 Final Fantasy Origin serves as a prequel to the original Final Fantasy, as players take on the role of Jack Garland (yes, the first game's villain) on his search (and borderline obsession to destroy) Chaos.
Judging from the trailer, the game's artwork is darker and more mature than the usual Final Fantasy fare. Garland looks like a rugged grown man, and the game has Soulsborne vibes all over it.
With Team Ninja helming the game's gameplay, I have decent hopes for Stranger of Paradise: Final Fantasy Origin to turn into an enjoyable adventure.
Cross-Gen?
Unfortunately (or fortunately, for those that haven't found XSX or PS5 consoles in store stocks), Stranger of Paradise: Final Fantasy Origin is a cross-generational game, and it looks like one. I expect the game to feature higher resolutions, and frame-rates on next generation consoles, but the game doesn't look as impressive as PlayStation 5's timed exclusive, Forspoken.
As it stands, Stranger of Paradise: Final Fantasy Origin is slated for a March 18, 2022 release on both last generation and next (current) generation consoles
Agree with the author? Couldn't disagree more and are frothing at the mouth to tell him? Leave a comment here, on Facebook or send an email and make sure to follow Never Ending Realm on Facebook, Twitter, and YouTube!