Microsoft's historic (7.5 Billion Dollars) acquisition of Bethesda, last year, changed the gaming landscape. The Xbox brand went from having 'Few exclusives' to owning franchises like Doom, Dishonored, Fallout and The Elder Scrolls, among others.
The buyout was good news for Xbox owners, but scary news for PlayStation loyalists who feared that the long awaited The Elder Scrolls VI would turn into an Xbox Series X/S/PC exclusive, leaving millions of PlayStation owners who fell in love with Skyrim (and other Bethesda titles) out in the cold.
Microsoft Execs Wouldn't Waste an Opportunity to Sell the Game to PS5 Owners, or Would They?
The above heading was the reasoning that prospective PS5 owners would utilize to tell themselves and others, that there was hope for the proverbial 'best' case scenario for them in regards to The Elder Scrolls VI. Over the last year, however, Phil Spencer has made it clear (what we have reported all along) that Game Pass is the Xbox's brand future, and its success will greatly depend on great 'day one' exclusive content, and Bethesda's portfolio will be a huge part of that.
In layman terms, Microsoft would rather earn 1 million Game Pass subs on ES6's account, than to sell 10 million units of it on PS5, but miss on potential Sony subscribers (one would assume that they would either subscribe on PC or snatch an Xbox Series system).
Microsoft spent 7.5 billion dollars on Bethesda, but that's spare change to them. Unlike Sony, Microsoft does not need its games division to be profitable to make vast amounts of profits. Microsoft's Game Pass strategy is one focused on the long haul, rather than on immediate rewards.
It Isn't About Punishing Sony But About Growing the Xbox Brand, and Game Pass
Once again, Phil Spencer confirmed the above statements this week on a GQ interview. The upcoming Starfield will be an Xbox/PC exclusive, and Spencer sees the same thing happening for The Elder Scrolls VI,
"It's not about punishing any other platform, like I fundamentally believe all of the platforms can continue to grow. But in order to be on Xbox, I want us to be able to bring the full complete package of what we have. And that would be true when I think about Elder Scrolls VI. That would be true when I think about any of our franchises." – Phil Spencer
There you have it. The ES6 will be an Xbox/PC exclusive whenever it is released. Bethesda's Todd Howard was also part of the interview and he had a few interesting things to say about ES6, himself.
ES6 To Be a "Decade Game"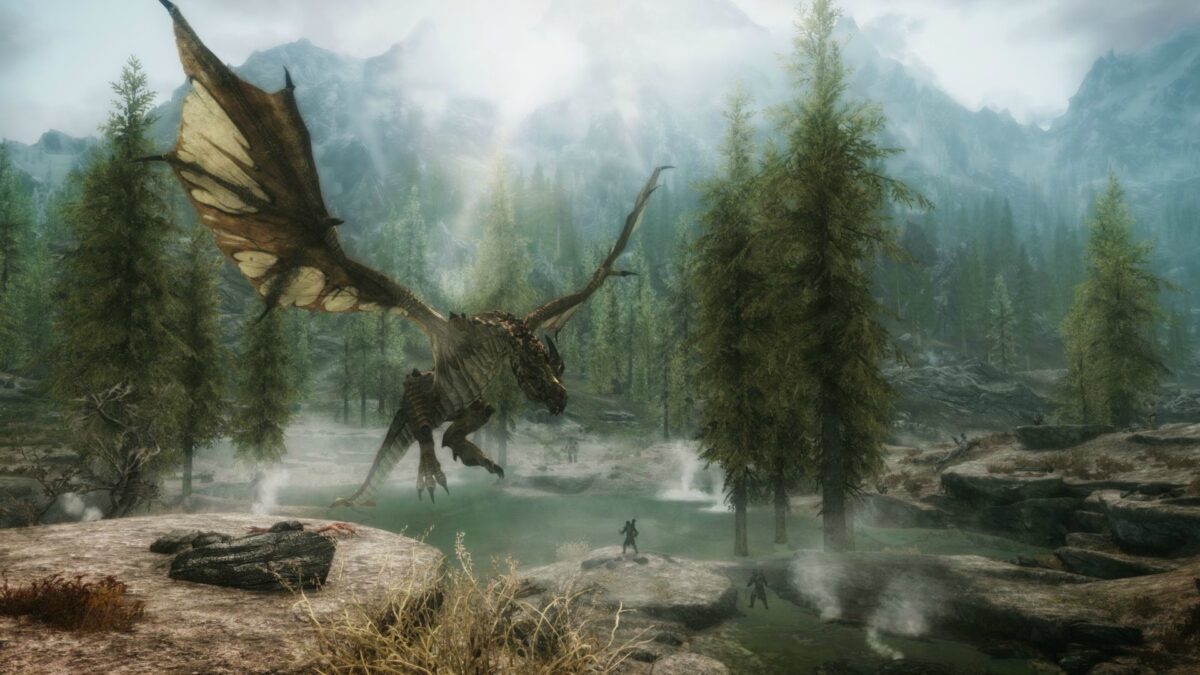 One of the suspicions that we have had over the past decade, is that the reason we haven't seen a new Elder Scrolls entry since The Elder Scrolls V: Skyrim is that Bethesda understood the implications and difficulties of  crafting the follow up  to an all time great game in Skyrim.
Todd Howard would confirm our suspicions when asked about the pressure imposed by Skyrim's greatness on ES6,
"I think that would drive me crazy to try to say, 'Okay, this is the thing you have to top. But then you realize, like, The Elder Scrolls VI has got to be a 'decade game'. How do you make a game where you go into it, like, 'people have to play it for a decade?" – Todd Howard
It is safe to that say that until Bethesda feels that ES6 is a game that will keep gamers interested in its world, for at least a decade, we will not see The ES6 running on our screens. Bethesda has an impossibly high standard to live up to, and that fact can only make our anticipation for The ES6 grow with each passing month.
Agree with the author? Couldn't disagree more and are frothing at the mouth to tell him? Leave a comment here, on Facebook or send an email and make sure to follow Never Ending Realm on Facebook, Twitter, and YouTube!