According to Kotaku, last month, the co-creator of Sonic the Hedgehog, Yuji Naka, was arrested for purchasing shares in a development studio (Aiming) before its involvement in a Dragon Quest game was announced. Now, about a month later, he was arrested a second time for buying stock in a company that was set to work on a Final Fantasy spinoff. Yesterday, Tokyo prosecutors formally charged Yuji Naka for insider trading roughly $1,080,000 in Final Fantasy stock.
Insider trading is when an individual with non-public knowledge of a company is able to use that information to trade stock at an advantage. This practice is illegal in Japan. Naka ran broke the law when he purchased shares in ATeam before the studio announced that it would be developing Final Fantasy VII: The First Soldier, a battle royale that was exclusively released for mobile devices. Naka was arrested on December 7th of 2022 for his transgression.
Why Would Sonic's Creator Devote Himself to a "Criminal" Life?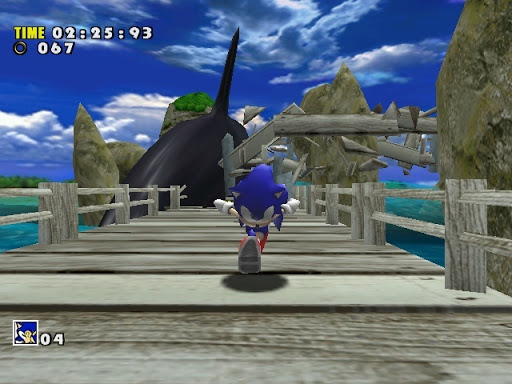 Given that Sonic The Hedgehog is only second to Mario in the pantheon of gaming mascots, one would think that Naka, Sonic's creator, would be more than well off. Given the amount of shares that he acquired it would seem that he is a millionaire, even after leaving Sega in 2006, and largely failing at developing an actually good game since.
He joined Square Enix in 2018 (his hiring was mostly based on his name recognition), and this venture produced the abysmal Balan Wonderworld. The entire game was disappointing in every which way, and it ended up with Naka suing Square Enix, as he claimed that the Japanese publisher took him off the game's development six months before its launch.
Clearly, Yuji Naka (who started out as a programmer) was never nearly as talented, or as brilliant as Nintendo's Shigeru Miyamoto. Sonic, despite some excellent Sega Genesis, and Sega CD entries never kept up with Mario's overall genius. The gap in quality within these games became more apparent when both series made their respective transitions into the 3rd dimension.
That said, one would think the man wouldn't need to indulge himself in breaking the law shenanigans in order to earn a profit. Thus, this entire turn of events is surprising to a certain degree.
While Yuji Naka (along with another Square Enix employee) has been formally indicted with insider trading, it is unclear what fines, or punishments he may face as a consequence of his actions. Now, out of Sega and Square Enix, the future in terms of game development seems bleak for the 57 year old that once stood atop the gaming world with his Sonic The Hedgehog Sega Genesis games.
Agree with the author? Couldn't disagree more and are frothing at the mouth to tell him? Leave a comment here, on Facebook or send an email and make sure to follow Never Ending Realm on Facebook, Twitter, and YouTube!