This week, as we have previously speculated on NER since Bethesda's buy out, industry insider, Jeff Grubb (VentureBeat), claimed that both Starfield, and The Elder Scrolls 6 will be Xbox 'exclusive' titles.
No. And also Elder Scrolls 6 is planned as Xbox exclusive as well. https://t.co/K4VCC5DrXL

— Jeff Grubb (@JeffGrubb) August 30, 2021
The statement comes as Bethesda's Pete Hines (SVP Marketing and Communications) made some lukewarm statements where he wasn't specifically shutting out the PlayStation 5 out of the conversation regarding Bethesda's future games.
These statements (which caused confusion within the social media community) forced Xbox's Aaron Greenberg to jump into twitter to clarify Starfield's status:
Starfield will be an launching exclusively on Xbox Series X|S and PC on November 11, 2022. Game Pass members can play it day one as well on Xbox & PC. I know we have said this all before and none of that has or will change. – Aaron Greenberg, via Twitter
What This Means for Starfield and Elder Scrolls 6?
It means that Jeff Grubb was right (at least partially for the time being). It seems that the journalist has sources within Microsoft that have confirmed these games' exclusivity. Being that he was sure (though it had been confirmed months before by MS) of Starfield's status (when even Pete Hines was not), I have to assume that it is highly likely that the Elder Scrolls 6 will continue the "Xbox/Game Pass/PC" exclusive route.
Think about it, it makes sense to keep the Elder Scrolls 6 outside of Sony's system. The argument for ES6 going to PlayStation 5 is the following: PlayStation 5 is currently outselling the Xbox Series X (reportedly 11 million PS5 units to nearly 7 million XSX units sold), Microsoft wants to maximize its profits, it makes sense to make a PS5 port!
Indeed, it would make sense, if Microsoft wanted immediate rewards for its 7 billion dollar acquisition, but that's not what Microsoft is after (they don't even need the money). Instead, Microsoft is playing the long game. The company's goal is to make Game Pass an unshakeable force within the industry turning the service into the Netflix of video games by the end of the decade.
In order to do that, the service (and Xbox) needs 'must have' exclusive content. This is why the company paid a hefty sum for Bethesda. I would say that The Elder Scrolls 6 certainly falls within that "must have" category.
That said, one of the reason for why Microsoft has yet to make definitive comments on the ES6 is that the game is far away from release (as in 4-6 years away). By then, who knows if Microsoft and Sony would have reached some kind of deal where the Game Pass App/Service is featured within Sony's PS5 (or by then PS5 Pro or God knows if the PS6).
But the trend is clear: Big Bethesda title = Big Xbox/PC/Game Pass Exclusive, and I don't expect that to change in the foreseeable future.
Cyberpunk's Next Gen Upgrade Remains Targeted for this Year, but CDProjekt Will Not Risk Confirming a Date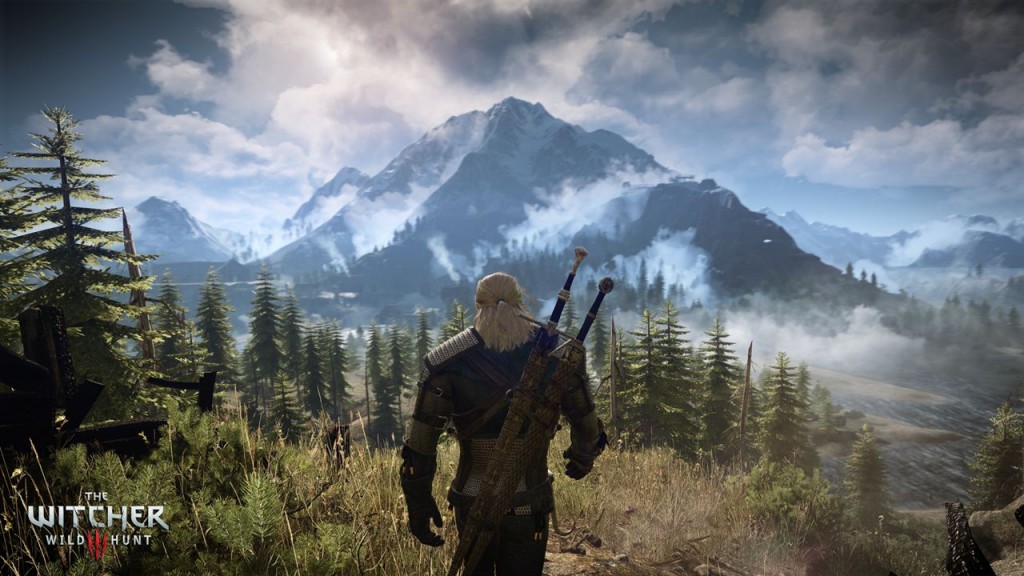 In other news this week, according to Wccftech, CD Projekt's SVP of business development, Michal Nowakowski, has stated that while the company is targeting a next generation upgrade for both, The Witcher 3 and Cyberpunk 2077 by year's end, no guarantees can be made that either project will be finished by then.
Here is the transcribed statement:
The target is to release the next-gen version of Cyberpunk 2077 late this year. At the same time, keeping in mind the lessons we have learned during the past year and taking into account that this project still remains in development, we can't say with full certainty that the production schedule will not change.

With The Witcher 3, the situation is slightly different in the way that this is being tackled by the external team mainly, which is Saber Interactive, the company that we have worked with before on Switch and also with updates in the past. As with Cyberpunk 2077, our goal is to release that game still in late 2021. However, similarly, the development process is ongoing, and we cannot be absolutely dead certain that the release schedule will not change. But for the time being, we definitely are aiming with both titles for late 2021 and I don't want to be more specific at this moment in time.
Saber Interactive are the same people that miraculously ported The Witcher 3 to the Nintendo Switch. Needless to say, I believe that they will do a great job within the established time frame, these guys know what they are doing.
Cyberpunk 2077 is a different matter. It is good that CD Projekt will not repeat the same mistakes made prior to the original disastrous launch by rushing things. Given that Cyberpunk 2077 (on its current state) needs at least a year (or two) of work before approaching what was originally expected from it.
Knowing this, I say that the later that this free next-gen update arrives, the better.
Cyberpunk 2077's next- generation upgrade is the one opportunity that CD Projekt has to restore its new IP's viability for the future, and given the backlash faced with last year's launch I don't expect the company to botch this one.
Besides, almost no one who wants a PS5 or XSX can actually get one (due to shortages). The world can wait.
Agree with the author? Couldn't disagree more and are frothing at the mouth to tell him? Leave a comment here, on Facebook or send an email and make sure to follow Never Ending Realm on Facebook, Twitter, and YouTube!