The Suikoden series has been dead for over a decade. Slow sales of traditional JRPGs during the tail end of the PlayStation 2 era played a part in the franchise's demise.
And yet, not all hope is lost. Konami announced last week that a remastered bundle of the Suikoden I & II is coming in 2023. This should be music to the ears of old, and young, JRPG fans everywhere.
Suikoden I and II, are the most legendary, hard to find, and thus, pricier entries in the series. The announcement of Suikoden I&II HD Remaster Gate Rune and Dunan Unification Wars bundle, targeted for a 2023 release, is mana from heaven for fans.
Remastering of Old 32-Bit Classics is Not a New Thing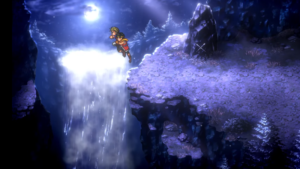 Perhaps, Grandia's HD collection (Grandia 1 and 2) is the most similar example of this trend. These are games that sold well in their hey day, but not well enough to be widely available to current fans of the genre.
Square Enix has done this as well with its Final Fantasy series, Chrono Cross, and SaGa Frontier. However, Konami has given Suikoden 1 & 2 a proper 2-D liftoff, with wide screen modes and reworked environments, effects and sprites.
Is Suikoden VI a Possibility Now?
No. I think Konami will take the Game Arts approach to this by releasing these two classic games and making the most money that they can with it. Unless they keep things in 2-D, I don't know that there is a market to justify a big budgeted production within the franchise.
However, judging by the games' current price on Amazon , it is likely that most JRPG fans today haven't experienced these games. Given Konami's current state of affair, and the fact that Suikoden's original creator is no longer leading the franchise, this collection might be better than a potentially subpar "Suikoden VI" game.
Will Suikoden 1 & 2 Remastered be Worth the Price Tag?
It could be argued that these games are worth the Amazon price tags of $100 + for each title, used. Suikoden is revered for its deep and politically charged war story, and the ability to recruit your own sizable cast of party members.
Suikoden was not a critical darling in its hey day, most reviewers during the PlayStation days recognized the game's strong story telling and strategic combat, but were not impressed by the game's primitive visuals. The 32-64 bit days were the age of 3-D discovery, and 2-D games didn't fare as well as its fresher 3-D counterparts.
Given the remaster's greatly enhanced 2-D visuals, I would say that this collection is a day one must buy for JRPG fans everywhere. Like I said, both of these Suikoden games are worth hundreds of dollars for their physical editions.
This collection will be available in 2023 on PS4,PS5, Xbox One/Series, Nintendo Switch, and PC.
For now, feast on the promised features for the rebirth of these unforgettable classics:
The Story of Suikoden I
A once-renowned hero turns into a violent tyrant, and an empire falls into decline.
A Liberation Army is rising up in an act of rebellion against an oppressive rule.
One by one the 108 stars of Destiny gather to shape the course of history.
The Story of Suikoden II
Our story's hero and his friend Jowy are members of the Unicorn Youth Brigade, which participated in a drawn-out border dispute between the Highland Kingdom and the City-States of Jowstown .
A few months earlier, a truth agreement was signed between the two forces, both of which were happy to see an end to the fighting. However, hidden under the momentary peace the fires of a new war continued to smolder…
Features of Suikoden I & Suikoden II HD
・All background illustrations have been upgraded to HD
・Updated effects breathe new life into the pixel art animation
・New environmental sounds effects to immerse yourself in this fantasy world
・Battle SFX are also now HD and add a new level of realism
・Newly added auto-save
・Battle Fast Forward
・Conversation Log
Agree with the author? Couldn't disagree more and are frothing at the mouth to tell him? Leave a comment here, on Facebook or send an email and make sure to follow Never Ending Realm on Facebook, Twitter, and YouTube!