About 3 weeks ago, Golden Eye returned on modern consoles (namely Xbox One/ Series X/S and Nintendo Switch) courtesy of Rare and Microsoft. The title is a remaster in the purest meaning of the 'remastered' word. 
Golden Eye remains the same game that graced the Nintendo 64, but with enhancements such as a 16:9 widescreen support, and a 4k resolution if your machine is capable of out putting said resolution. This is both, good and bad, as we will find out further down the analysis. 
Golden Eye Was the Best Console Shooter of the 1990s, and a Revolutionary tour de force of the Nintendo 64…But Did it Age Well?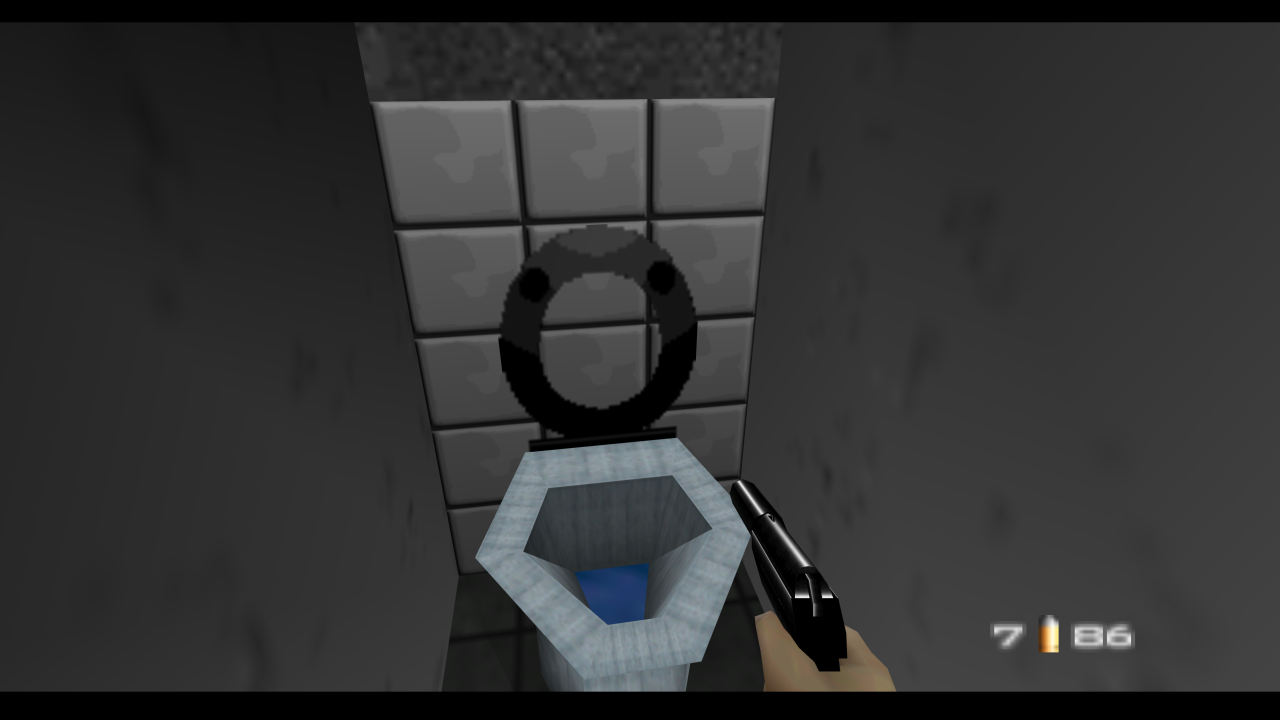 That's the important question here. If you are subscribed to Game Pass, then no harm is done by downloading the relatively light game, and taking a trip down memory lane back to 1997. For those who were born at that time or later, then Golden Eye might not entertain much, if at all, unless you delve into the four player split screen mode with some friends. 
Golden Eye (as I played it on the Xbox Series X) is a 4K 30fps experience. An experience that looks (and plays) for better or worse, exactly the same as it did back on its Nintendo 64 days. 
For purists, and nostalgic guys in their 30s (such as myself), this is mostly a good thing. I can appreciate how powerful the Nintendo 64 was in its hey day, as the PlayStation 1, and Saturn could not hope to handle a polygon heavy game with anti-aliased visuals such as this one. In fact, in mid 1997, very few PCs (only those with 3-D accelerator cards) might have been able to handle such a stunning, and realistic looking game. 
Great part of the game's allure back in the day was earned through its realistic take on the shooting genre, and near photo-realistic 3-D visuals. Yes, today those same visuals look dated, stiff and blocky. However, in 1997, it is fair to say that Golden Eye 007 was the holy grail of video gaming visuals. 
The visuals, and the fact that the Nintendo 64 was so ahead of anything else in terms of pure polygon crunching power might have softened certain aspects of the game that could have affected some of its critical reception.
Bond, for all its gadgets, and vast selection of weaponry, was confined to 'ground' movement. There was no jump button, and controlling Pierce Brosnan's likeness felt like a handicapped affair in contrast to other contemporary games in the genre like Turok. 
But the levels in Golden Eye 007 that we traversed back then, were varied, and stunning looking. They were well designed with plenty of objectives to be found, which lent the game a bit of a 'sandbox' feel, albeit with much less freedom of movement than say…Mario 64. 
Because the aforementioned objective driven gameplay was a fairly new and fresh take on the FPS genre, the game played and felt like nothing else on the market, Golden Eye received massive amounts of praise as the best and most important first person shooter on home consoles until the arrival of Halo: Combat Evolved in 2001. 
In truth, Golden Eye was a highly polished experience when compared to the Turok entries, and it was not only considered to be the best shooter in 1997, but it had also managed to avoid the "movie to video game translation" curse that plagued many other licensed games.
Beyond that, however, Golden Eye 007 has not aged as well as the aforementioned Turok.
I Consider the Turok Remasters to be Better Single Player Experiences Today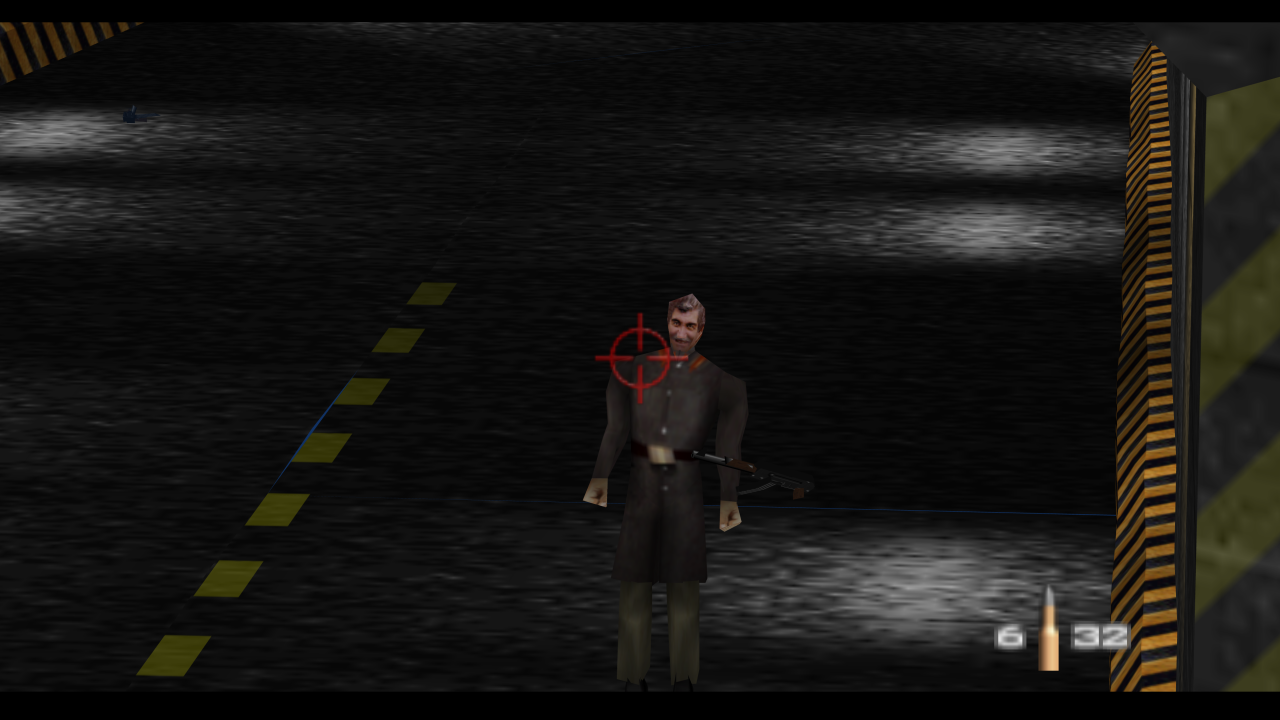 If you would have asked me back in the late 1990s which game was better between Turok 1 & 2, and Golden Eye. I would have said Golden Eye, eyes closed. Golden Eye 007 looked better, was more realistic, and at the time, more fun to play in both single and multiplayer mode. 
Today, however, Turok's platforming, and vertical style of exploration has aged better. Golden Eye 007 is the classic example of the perfect product for its time. While Turok was the type of work that would only gain the proper appreciation long after the Nintendo 64 had taken its final breath. 
In Remastered form, I find Turok to be the better, more enduring experience. That said, Golden Eye does benefit from its transition to Xbox by adding dual stick functionality to the Xbox's controller. You could play like this back in the 1990s, but you needed to N64 controllers, and the actual 'hands-on' experience wasn't as comfortable, or as practical as it is now.
That said, the game's rumble feature seems oddly subdued now. I remember back in 1997, one of the most impactful things about the game was the rumble pak's functionality. It was especially noteworthy when you fired a gun, as each gun 'rumbled' slightly differently. I can't perceive a big difference in feedback from the controller in this new version. Visually, given that I am the ultimate N64 lover, I still enjoy looking at the game in UHD resolution, even though said improvements in visual clarity augments some of the game's primitive short comings.
Chief among these issues is the game's texture work, which is blurry. It was blurry in 1997, but CRT TV hid the lack of detail of the game's textures in an efficient manner. To be fair, texture work in games didn't start to look particularly great until the Sega Dreamcast arrived in 1999, so this wasn't something that was held against the game in its heyday.
That said, for some reason, the world itself when Bond is standing in place, flickers, and shakes on the screen. This is an odd visual glitch that I hope is corrected in a future patch.
Should You Dive into Golden Eye Again?
If you loved the original, nostalgia will make this one a worthy play, especially on Game Pass. Everyone else should steer away.
Unless you are curious about the early days of the first person shooting genre, and want to see how far the genre has come along. There is not much to see here. Things that were once revolutionary (like sniping from a distance while zooming), are now mainstays in every shooting game available.
I just don't think the Fortnite crowd will appreciate the historic value of this title. As 1990s kid myself, however, this is one was worth at least one play through, if only to relive the golden memories!
Agree with the author? Couldn't disagree more and are frothing at the mouth to tell him? Leave a comment here, on Facebook or send an email and make sure to follow Never Ending Realm on Facebook, Twitter, and YouTube!