A couple of months ago, The Outer Worlds (TOW) came out on Steam. My 1st playthrough was, incidentally, right on the heels of my most recent Fallout: New Vegas (F:NV) run, which inspired me to write this.

The Outer Worlds is a spiritual successor of Fallout: New Vegas. It was developed by the same company, Obsidian Entertainment, so I feel it is only fair to compare the two. Let's take a look at how it holds up compared to Fallout: New Vegas.

The good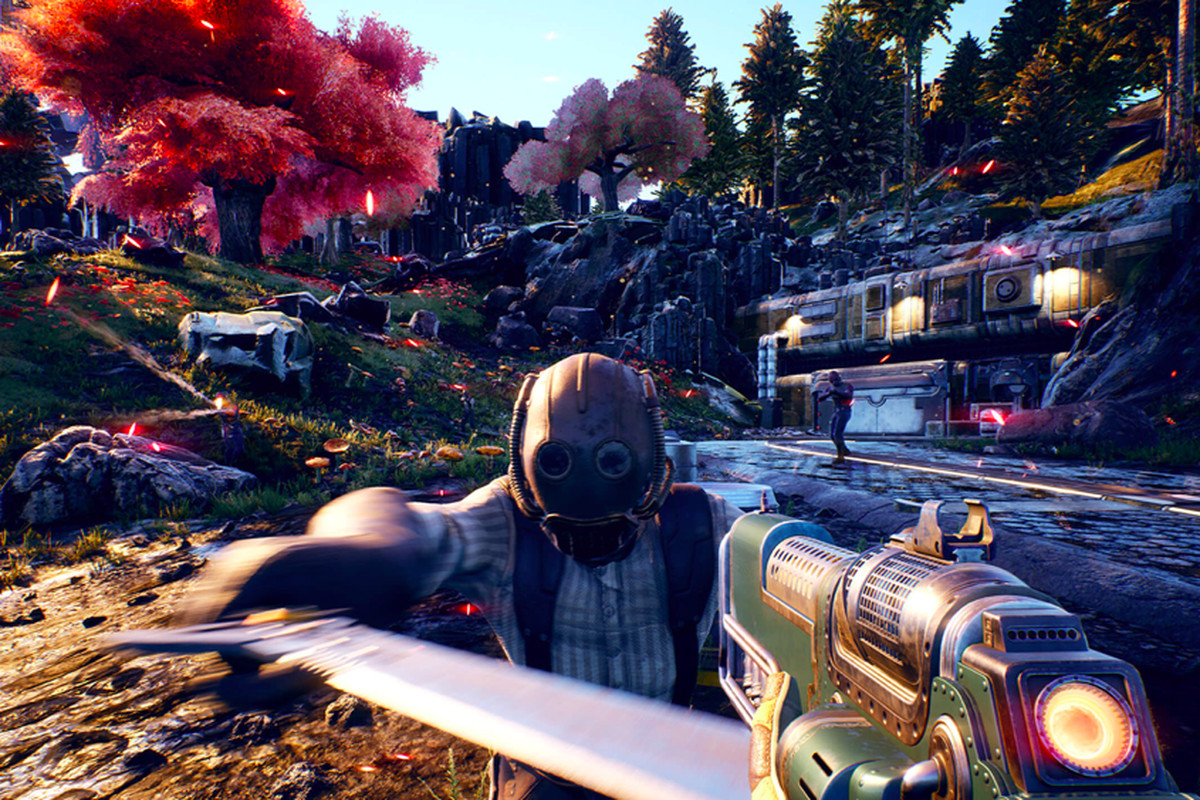 The Outer Worlds and Fallout: New Vegas are strikingly similar. Obsidian's presence is felt throughout TOW. The similarity that stands out most is in TOW's writing. The dialogue is rich and varied. Each NPC, even minor ones, help to build a world full of detail. While both are Sci-fi games, there's never a moment where their worlds feel unrealistic. The internal logic development team's writing utilizes is astounding.

Combat-wise, they play similarly. TOW does feel a lot newer, though. None of the old Fallout jank is present here. The combat feels fluid, the animations are tight, and the graphics are excellent. TOW's planets are distinct, beautiful, and varied.

The Outer Worlds has a better follower system. Each follower has their own unique quests, which are consistently engaging. What's more, character progression is really excellent. Your avatar feels a bit less faceless with the dynamic perk system you build with the friends you pick up along the way. It really shines a light on F:NV's limitations in regards to character development over time.

Where The Outer Worlds really improves upon Fallout: New Vegas is its replayability. Even in one single playthrough, it's rewarding to go back and visit planets you've helped out (or ruined). The world changes with the player in a way that feels fluid and, just like in New Vegas, its many quests overlap and affect each other.


The OK

Where The Outer Worlds really falls apart is in its segmented map. I would even argue that it isn't an open-world game. TOW's map is divided in two, local and galaxy. In order to space travel, you have to go back to your ship and man the controls. Each world you travel to is its own fairly large planet with tons of things to do, sort of like the towns in Fallout: New Vegas.

The difference is that many of the explorable planets are locked behind a progress wall. This isn't inherently a problem, and it's pretty standard for a story-focused game. Where the issue lies, though, is that saccharine feeling of freedom the player gets from F:NV.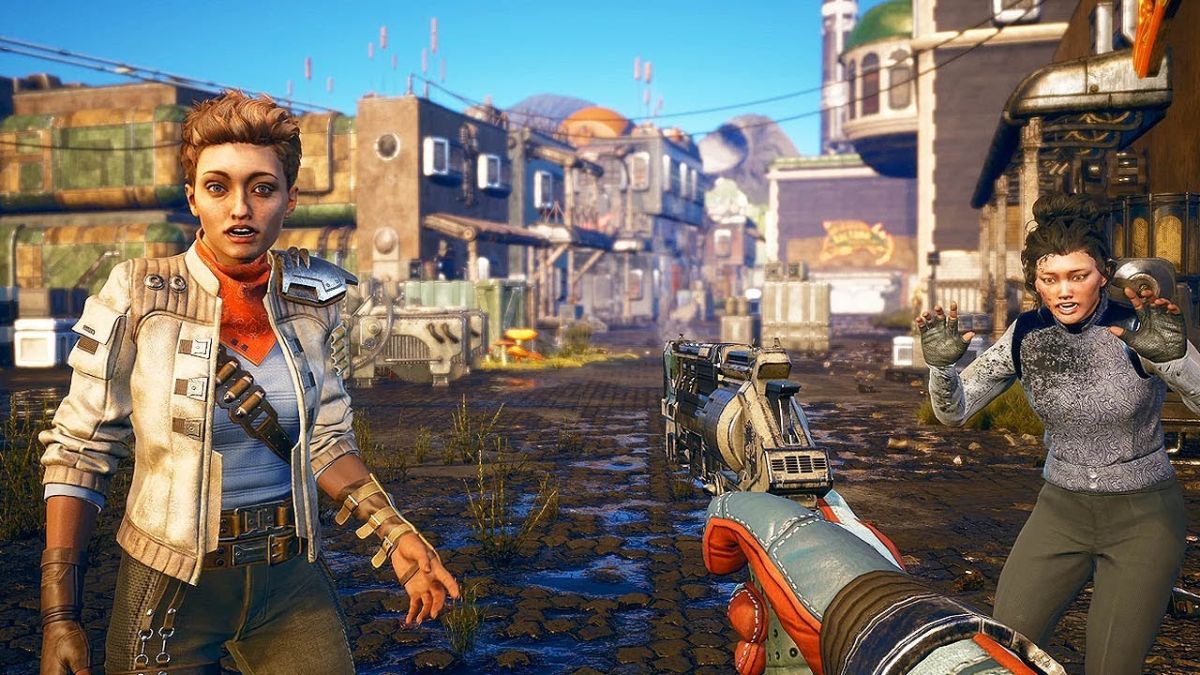 Fallout: New Vegas isn't immune to segmented gameplay. If you deviate too far from the beaten path you'll be stung to death by Cazadores but that doesn't prevent you from exploring. Getting beaten up by tough enemies is a system that's set in place to guide the player and teach them that there are things beyond their current level of experience.

My impression of TOW is that it focuses too heavily on action and railroading. There are simply too many situations where subterfuge and smart gameplay won't give you an advantage.

—

Each game has plenty of strengths and weaknesses. Neither game is bad by any means, and I can't stress enough that you should give both of them their fair shake. Still, I prefer Fallout: New Vegas. Maybe it's nostalgia talking, but I would be a lot more likely to revisit F:NV than The Outer Worlds.
Agree with the author? Couldn't disagree more and are frothing at the mouth to tell him? Leave a comment here, on Facebook or send an email and make sure to follow Never Ending Realm on Facebook, Twitter, and YouTube!