Konami, a once upon time powerhouse in console gaming, with massive AAA franchises such as Metal Gear Solid and, Castlevania unders its portfolio made news waves when it pulled out of the console space back in 2015.
It was a bit of a shocking move, as the company wanted to redirect its efforts to what they saw was a more profitable venture in Mobile gaming, and Pachinko Machines.  Konami cited rising development budgets for console gaming, and lower than expected sales as the reasoning behind such a move
Hideo Kojima (Metal Gear Solid) left the company to form its own, and has since made the gorgeous (but critically divisive) Death Stranding (PS4/PC) utilizing Guerilla's (Killzone, Horizon Zero Dawn) formidable Decima engine.
Basically there isn't much left to be excited about Konami pertaining to console game development, as its former talent has left the company.  In other words, they own the Metal Gear Solid IP, but without Kojima…what is the point?
Still, a few weeks ago the company made some potentially exciting moves with some of its lesser known, but beloved IPs. Konami filed trademarks for "Gensou Suikogaiden," "Ganbare Goemon," and "Emotional Voice System" on October 5 in Japan.
The first two IPs are of utmost importance for fans of Suikoden, and Mystical Ninja, as both franchises are well known out here in the west. The Suikoden series had a decent run from the mid 90s, to the mid 00s with five entries.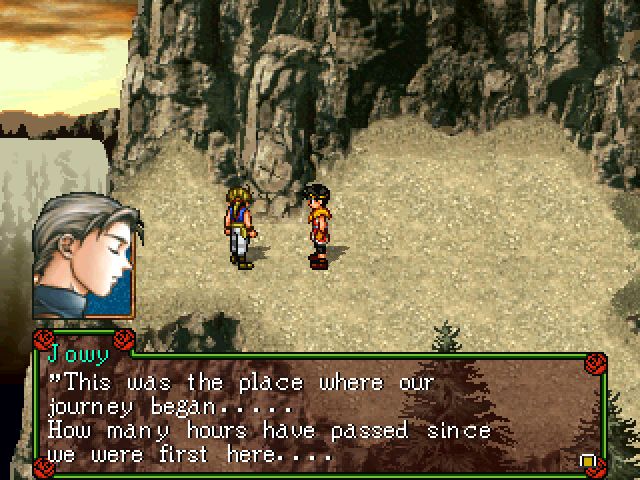 Mystical Ninja: Starring Goemon, was a Nintendo 64 classic, that featured an expansive 3-D world (maybe even the best looking game world at the time that it was released in 1997) which blended action adventure, platforming, and puzzle solving elements into one neat little cartridge.
The series had been known on the SNES before this, and the success of the Nintendo 64 title spanned a few sequels, including the critically acclaimed Goemon's Great Adventure (N64) which attained a Meta score of 80 at the time.
So, does Konami trademarking these IP names mean that they will make a console return anytime soon? Not necessarily. There is a likelihood that Konami just wants to keep these well known brands under its wing so that it can make mobile games utilizing the properties.
These IPs were always more popular in Japan than they were anywhere else in the world. Even during the golden peak of the RPG era, games like Suikoden II and III were well received by those who played the games at the time, but sales didn't set the world on fire.
Suikoden III was actually a critical darling in 2002 (86 Metacritic). The series progressively lost luster after that game (Suikoden IV being a low point in the series), and was canned (at least everywhere outside of Japan).
For those of us that awaited, but never got Suikoden VI (as it was never made), there is some hope yet in the form of  Eiyuden Chronicle, a spiritual successor of the series developed by the its original development team (which left Konami), the game is slated for a 2022 release.
There is a silver lining to all of this though, considering that games like Grandia 1, and 2, have received Nintendo Switch remasters, I wouldn't put it past Konami to try a similar approach with the series.
The original Suikoden trilogy re-mastered? Sign us up! Hopefully, some Executive within Konami shares our sentiment.