My son turned five years of age at end of January. Being that he seems to love old Sega Genesis Sonic games and Minecraft, I felt that it was the proper time to finally let him have a video gaming system of its own.  
I was a five-year-old myself when my mother first got me an original Gameboy handheld back in 1990. I have eternal memories of playing Tetris, and later, Mega-Man: Dr. Wily's Revenge.
I have equally important memories of the box that it came with, and it was a special moment for me at the time. One that stuck with me for the following 32 years of life that have passed. 
This week, I introduced my son to his first very own console, the Nintendo Switch Lite. I hope he will remember the day we unboxed the Switch with the same nostalgic and thankful memories that I remember my own unboxing of a Nintendo portable with my late mother 30 years from now when he is a grown man with, perhaps, a child of his own.  
I Finally Found a Good Reason for Purchasing the Nintendo Switch Lite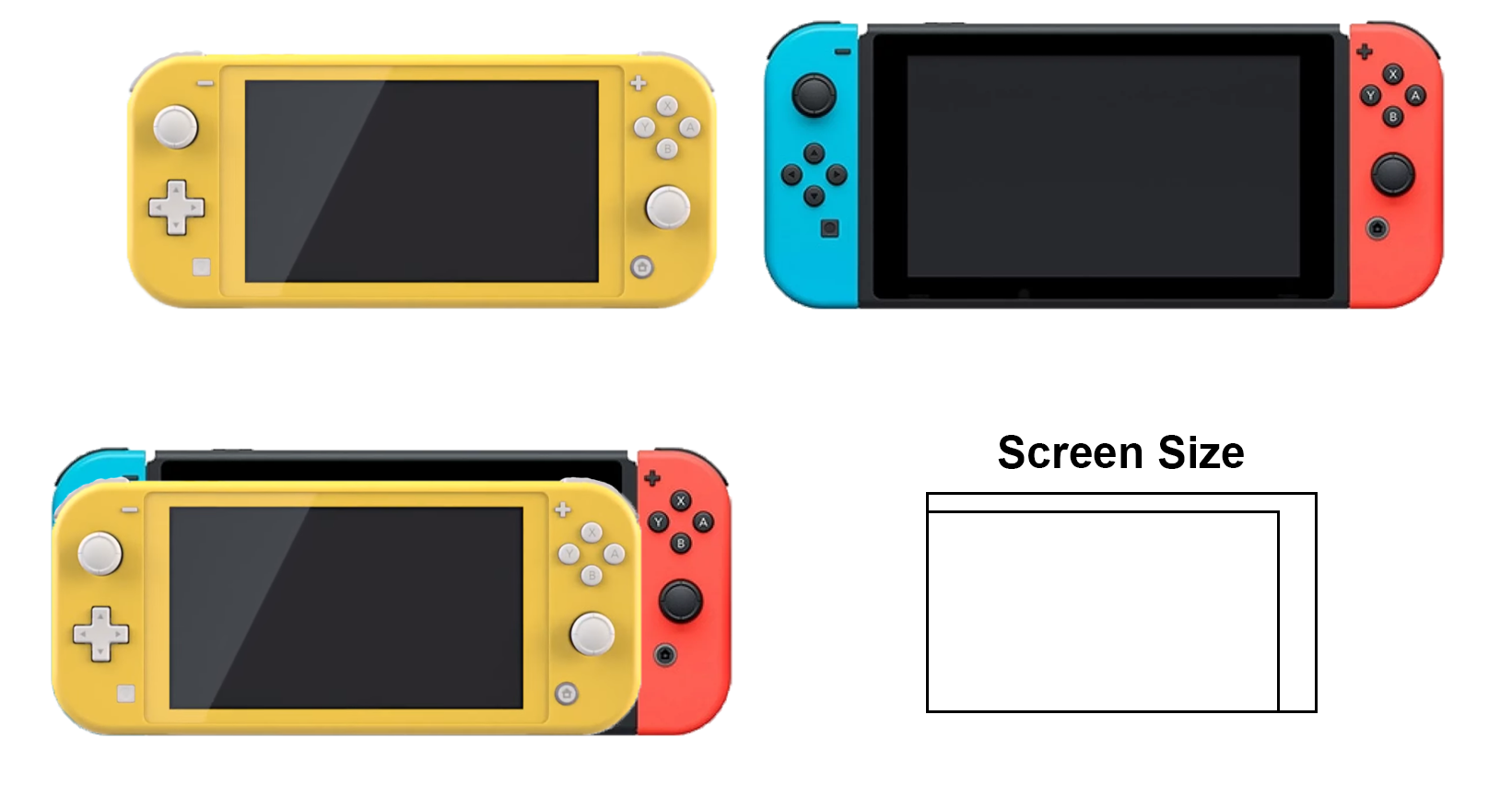 To be honest, while I understood the idea behind the design of a 'Lite' version of the Nintendo Switch (cheaper and therefore an easier sell to the masses), I was never a huge fan of it. The Switch Lite has several disadvantages when stacked against the original Switch.  
First, its screen is smaller, and to me, that's a major killer. I was never big on handheld gaming systems (I abandoned my Gameboy completely in the mid 1990s in favor of consoles), but the Nintendo Switch with its respectable hardware specs and large 720p screen turned me into a portable gaming believer back in 2017. 
Apart from the smaller screen, the Switch Lite has no detachable Joy-Cons. This makes some games like Super Mario Odyssey a tricky affair to play since motions controls are an integral part to the game's gameplay.   
More damning, the Nintendo Switch Lite is not really a 'Switch' in terms of the key feature that earned the portable machine its name. The Switch Lite does not have the ability to 'switch' its image from the handheld's display into a larger TV screen. The smaller version of the Nintendo Switch does not include or has the capacity to seat on a Switch docking station.  
The Nintendo Switch Lite is the embodiment of a true portable machine. It is a streamlined simpler version of the original portable hybrid system made in durable cheap plastic. Its sturdier construction makes it a perfect portable machine for smaller children.  
My son has already dropped the Switch Lite twice with in the course of a few days. The system has suffered no visible or functional damage, as it seems to have been designed with portability and the rigors of such a duty in mind. 
Nintendo Continues to Appeal to Children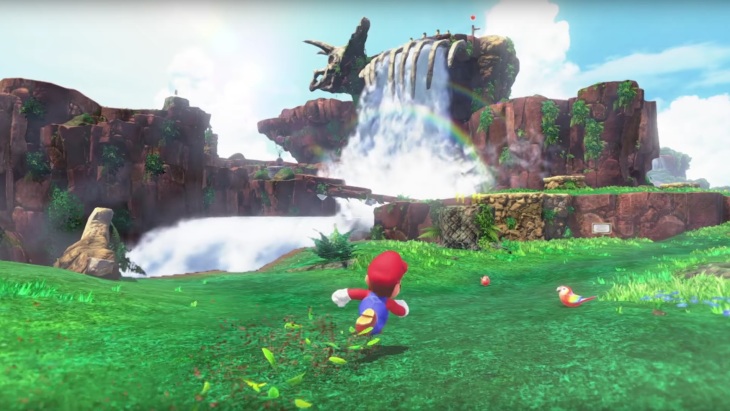 Nintendo appeals to children by design. The Japanese hardware and software giant creates some of the most magical interactive experiences known to man, and it also designs machines that look like 'toys' rather than expensive electronic devices. 
The Nintendo Switch Lite retails for $199.99. This is certainly a much more attractive price point than $299.99, especially when kids tend to be unpredictable and careless with their 'toys'.  
The Switch Lite is a perfect machine for a 5-year-old who wants to watch cartoons on YouTube while on road trips, and who wants to run around in the magical world of Super Mario Odyssey before going to sleep.  
There was a certain indescribable feeling of nostalgia coursing through my veins that I cannot quite explain when I first watched my son as he played the newest mainline Mario game, knowing that at his age I went through a similar experience with the original Super Mario Bros on the NES.  
I could have never imagined then, or even later in 1996 as I lost myself in Super Mario 64's revolutionary 3-D world, that someday I would be sitting beside my own child as he experienced an equally magical, but much less revolutionary (though my kid is oblivious to that fact) version of Super Mario in 3 dimensions.  
Sonic was my son's first video game love (Sonic Mania), but Super Mario has finally captured his imagination, and I could not be happier. I loved Sonic The Hedgehog 2 on the Sega Genesis, but have always preferred Super Mario World over it.  
While the Switch has overtaken the Nintendo Wii in terms of sales and is Nintendo's best-selling home console system because it can double as a "home console", the Switch Lite, apart from being a much better system in terms of power, is not too different from previous Nintendo handhelds. Said handhelds were also plastic encased machines fit for the line of harsh portable duty. 
The Switch Lite will likely prove a tad less durable than the 3DS based on the fact that its large screen is exposed to damage, rather than enclosed in a folding mechanism. Still, the system looks like it will serve its purpose.  
Nintendo Continues to be My Recommendation for Parents with Young Children
I am mostly a PlayStation and Xbox Gamer. Have been since 2001. Unless it is a new main line Mario game or a new The Legend of Zelda title (Breath of the Wild being the latest), I rarely purchase Nintendo's first party stuff these days.  
However, even if we take Mario and Zelda out of the equation, I am glad that Nintendo exists, as I have played countless of other third-party games to death on the Switch. Furthermore, when I was looking for a system to give to my kid for him to play his first games in 'solo' fashion, the Nintendo's Switch Lite made completely sense in both practical and economic terms. 
Cheap, portable, durable, and featuring plenty of kid and family friendly content, the Nintendo Switch Lite us the perfect machine for children to begin their video gaming life. From time to time my son will still play Minecraft on my Xbox or Sonic Mania on my PS4, but he finally has what I consider to be the "Gameboy" of his generation. 
With over 100 million Nintendo Switch units sold and its consistent delivery of quality family gaming content, I dare to wager that Nintendo will be there with another handheld or portable device by the time that my son introduces his own child 20-30 years from now to the "Gameboy" of their generation.
Agree with the author? Couldn't disagree more and are frothing at the mouth to tell him? Leave a comment here, on Facebook or send an email and make sure to follow Never Ending Realm on Facebook, Twitter, and YouTube!