It is Xbox Series X's launch week, and the week wouldn't be complete without some of Phil Spencer's quotes and musings on Xbox and Halo. The Xbox Series X, so far, has had a very successful launch for Microsoft. GameSpot sat down with Xbox Head, Phil Spencer, and we have taken the task of summarizing, and analyzing some of the most important bits out of the session.
Phil Spencer on the Series X/S' Largely 3rd Party Driven Lineup…
 I played all weekend playing Assassin's Creed Valhalla and I think the team at Ubisoft had done a great job. I think about Watch Dogs: Legion, which frankly, isn't a franchise that I played a ton of, but I really am enjoying this game. I'm playing Tetris Effect. I'm playing games. But that's not to dissuade–we've been clear, I wanted a Halo game at the launch of the console. But I will say that was more emotional than business-driven. – Phil Spencer
Indeed, Phil Spencer alludes to some very strong cross generational games from Ubisoft, games that should, for the most part, perform better on the Xbox Series X than on Sony's machine.
It is clear, however, that Halo: Infinite missing its launch date is something that still bothers him (and Microsoft), as Sony's launch did have Spider Man: Miles Morales, and Demon's Souls as launch exclusives.
Phil is covering up for 343 Industries a bit here, as clearly, Halo: Infinite arriving on time for the Xbox Series X's launch would have been a big win – business wise – for the company.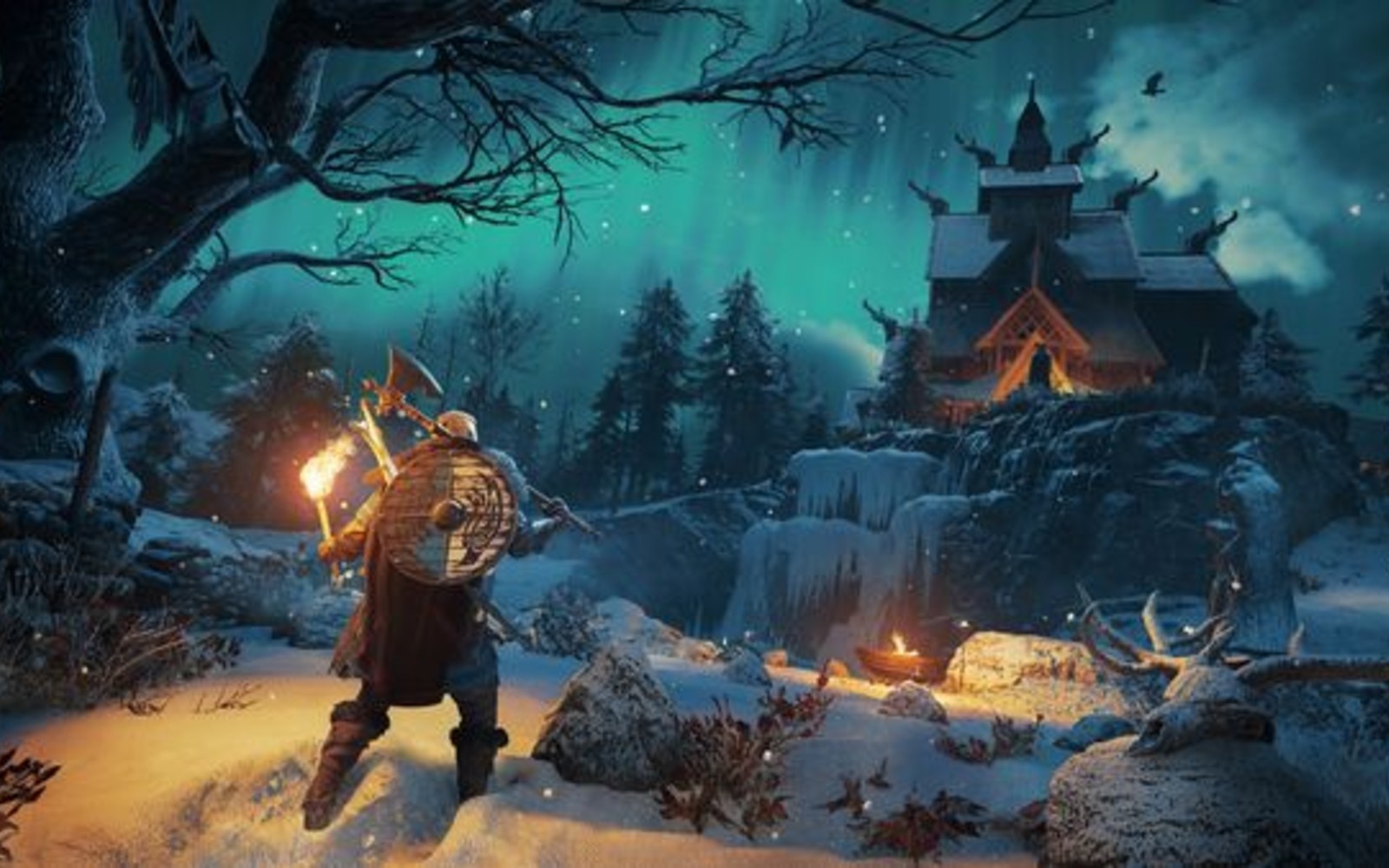 Spencer,  does go on to make a nice point about Halo: Infinite having a larger part to play later in 2021 when the Xbox Series X is expected to be engaged in a more meaningful sales battle with the PlayStation 5, as this year at least, the  Xbox Series X appears to have sold out everywhere (even without Halo: Infinite):
So I think from a PR standpoint, it would be nice because people could write about a couple of good games. From a business standpoint, I'm not overly worried about it. And frankly, when those games will come, I think it will be a good opportunity for the console when we're really in more of a competitive battle, because there are consoles from us and Sony on the shelf. -Phil Spencer
On Game Pass Being A Strong Point for the Xbox Series X…
Game Pass is the thing that I really think differentiates our console platform right now. We've got 15 million subscribers, doing incredibly well, a great collection of games from so many partners. Our launch games go in day and date. So like Gears Tactics, these games people haven't played before can go play. So I feel really, really good about the investment in Game Pass, and how that stands up against any competitive offering that's out there.- Phil Spencer
I strongly agree with Phil Spencer here. Game Pass is fantastic, and now, with the addition of Electronic Arts' massive library of titles, the free gaming service has no rival. Quite simply, an Xbox Series X coupled with a Game Pass subscription grants gamers instant access to a gigantic library of AAA games.
Games such as The Outer Worlds, Battlefield 1, Doom Eternal, Gears 5, Forza Horizon 4 (Which runs on Series X at 4K 60fps), and hundreds of other titles are available at no extra cost.
On Whether Halo Has Lost Some of its Luster over the last generation or not, and his Take on Halo Infinite's Development…
There are a lot more big franchises now in gaming than there were back when Halo 2 and 3 launched, and I think that's a good thing for our industry and a good thing for Xbox. The fact that we can have a diversity of franchises and what those mean. So I don't think a platform has to define–[or we get to define]–who's your iconic character on our platform. I think you are the iconic character on our platform. It's not any one of our individual franchises. And I think that's a strength, but I have a ton of belief in Halo and 343 and where we're going. I've played quite a bit of Infinite and I'm looking forward to other people getting to play. – Phil Spencer
He is absolutely right about the state of the industry right now in term of Halo having a greater level of competition. Spencer, as expected, does a good job in not throwing 343 Industries under the bus, and skipping around the original, "Do you still feel (Halo) is the juggernaut in entertainment that it was in the Xbox 360 days?" GameSpot question. The Halo series has lost some of its luster under 343 Industries. I don't think that statement can be denied.
Spencer feels strongly about the Halo franchise in general, and he makes it clear with each response. However, the GameSpot interviewer, Tamoor Hussain, did a good Job, as a Halo fan in relaying the general fandom's consensus view that Bungie's Halo entries remain the series' best.
Hussain goes further, as he bravely states an increasingly obvious concern to Phil Spencer by stating that Halo: Infinite feels like a "Make or Break" moment for the series.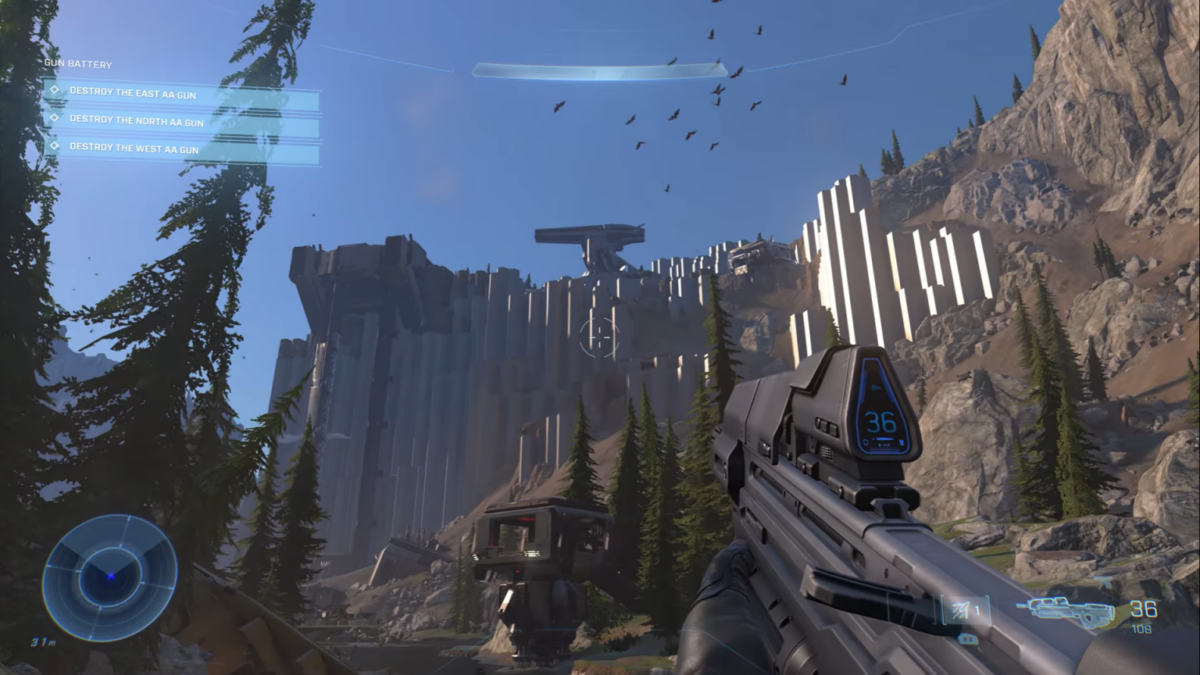 As it is his custom, Phil Spencer, would go on a lengthy reply that – in a way – feels like he was trying to soften the blow of Hussain's  'make or break' implications for Halo: Infinite:
Well, it's interesting even going back, let me just go in, because I'm right now playing through Reach on Legendary with a friend. We're playing through co-op and four of us just did this with ODST and I was here when Reach and ODST launched. I think it's fair to say they were not universally embraced when they launched for the people who had 2 and then 3, because they were a little bit different. Where's Master Chief as the central character? In the case of ODST, who are these orbital drop shock troopers and where are my Spartans? And now when you go back, like you mentioned them in the same breath with 1, 2, 3, you instantly go to Reach and ODST. And I even start to feel that about [Halo 4], like I'll get some commentary now that people love the story in four, they wanted multiplayer to be better. Then when they go to [Halo 5], many people say five was the best multiplayer in the franchise–they wanted the story to be better. When they first come out, there are certain expectations, but then over time, I think certain games and especially in the Halo franchise become beloved, even if they weren't universally embraced when they come out.

So I don't look at any one of these individual launches, Infinite included, and say there's some kind of make or break because I just don't think entertainment works that way. Do I think Master Chief and the challenge that we put him in, in the games, has an enduring quality and something that will be around for [a] decade plus? Absolutely. Is it beholding on us to treat that franchise and the stories and the characters the right way? Yes. And listen to our customers? Absolutely. But I think Halo is around for a long time kind of and Infinite will be a great beat in the Halo lore. – Phil Spencer
It must be noted that here at the Never Ending Realm, Phil Spencer, is one of, if not our most beloved gaming executive. He is clearly attentive to fan feedback (he admits that Halo 5 had a weak campaign), but in terms of critical reception, Halo: Reach was universally loved. Holding a 91 Metacritic rating, Halo: Reach has a better campaign than both, Halo 4 (87), and Halo 5: Guardians (85).
As a Halo fan, I echo Hussain's concerns. However, Phil Spencer seems excited about Halo: Infinite, and the fact that the company brought former Bungie employees to aid 343 in their predicament bodes well for the future prospects of Halo's next big entry.
For the full GameSpot interview click here.
Agree with the author? Couldn't disagree more and are frothing at the mouth to tell him? Leave a comment here, on Facebook or send an email and make sure to follow Never Ending Realm on Facebook, Twitter, and YouTube!